Check Business Loan Eligibility
There are numerous alternatives to getting loans for doing business in India, regardless of whether they are provided by the state of India as well as loans provided by banks and other financial institutions.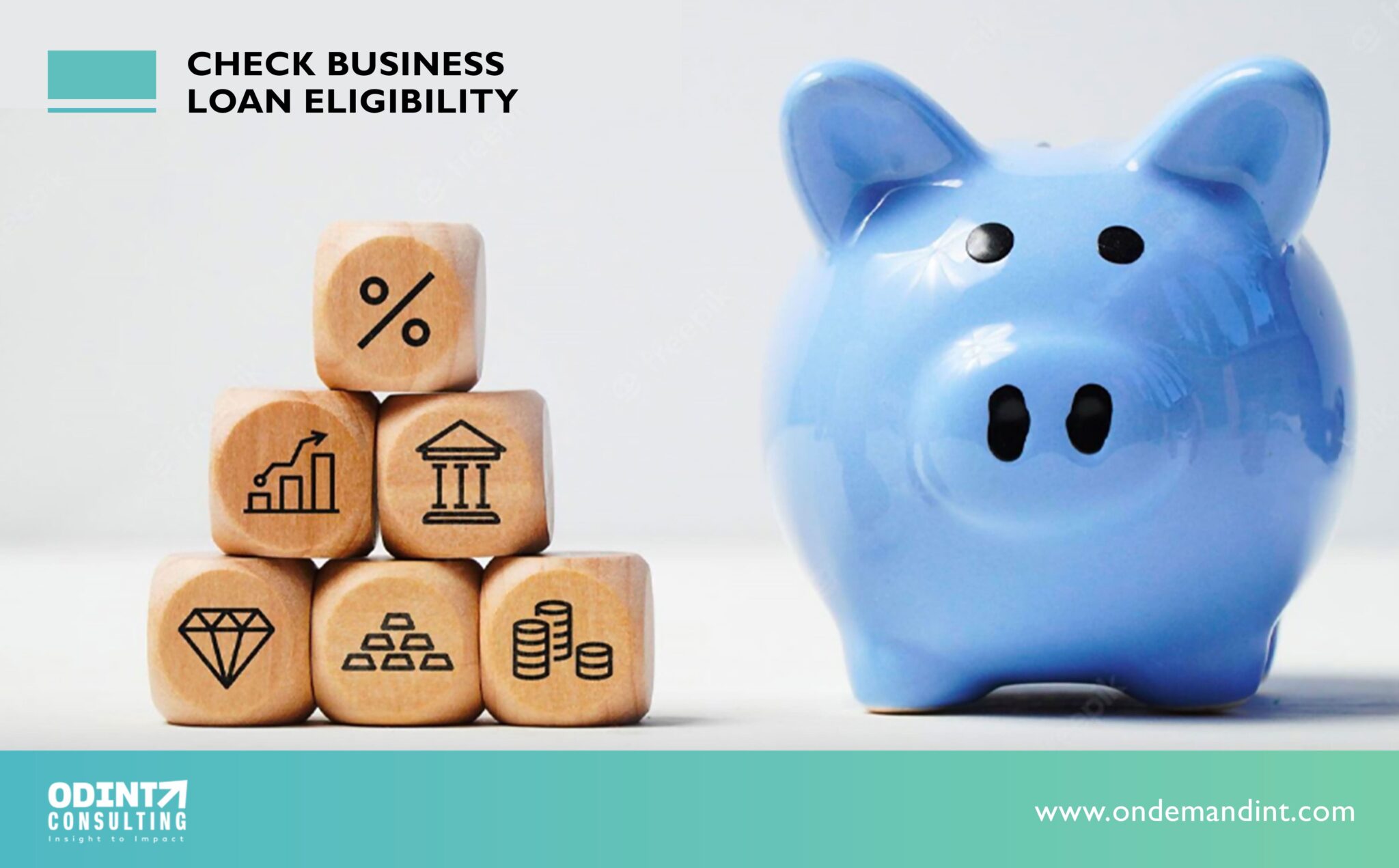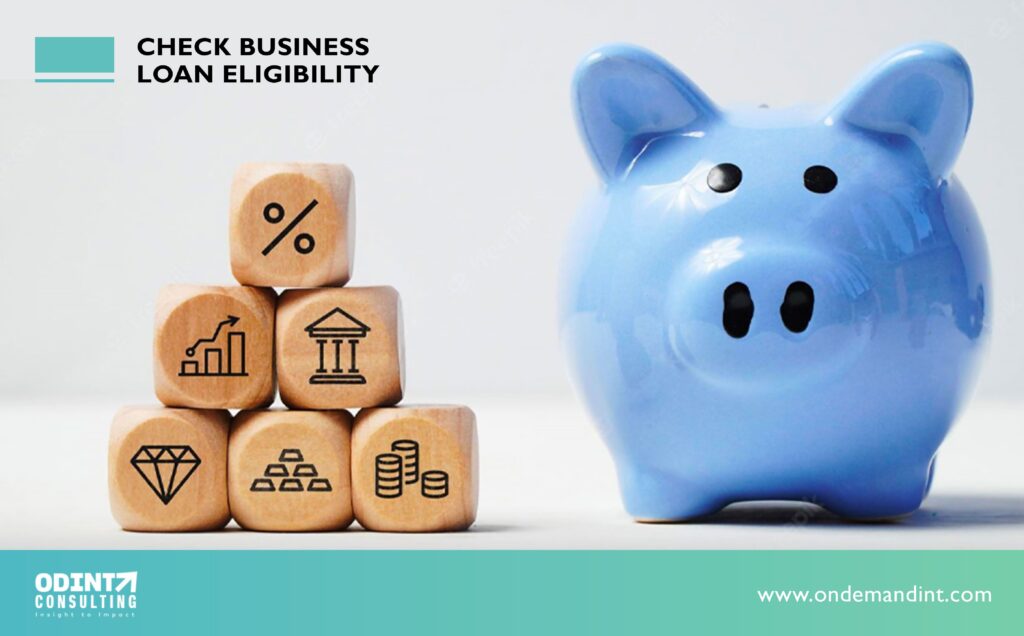 In this article, we will be looking into the different sources to get an entrepreneur loan & check business loan eligibility. First, let's learn about the business loans offered by the government and check business loan eligibility.
India's government has created a variety of credit programs, such as the ones below to help the MSME (Micro Small medium, and large Enterprises) sector which is the most crucial for the growth of the Indian economy.
MSME Loan within 59 minutes
Most of the time, when they require money, they have a difficult time obtaining funds for their businesses at the right moment. In this article, we'll help you to apply for business loans through diverse sources & check business loan eligibility for approval & whether you are eligible or not.
People are often struggling to get capital for their businesses at the proper moment when they require it. In this post, we'll provide the steps to request commercial loans through a variety of sources. We'll also determine if you're eligible for loan approval.
The benefits of MSME Loans:
Simple documentation and a quick process 
Technology-based system of loan
Security of data is assured as government sources offer top-of-the-line privacy security
Pradhan Mantri Mudra Yojana (PMMY)
Micro Units Development and Refinance Agency Ltd i.e., MUDRA offers re-financing assistance to NBFCs and banks to facilitate loans to micro-units with loans of as high as 10 lakhs within the program that is known as Pradhan Mantri Mudra Yojana(PMMY).
It covers 3 categories i.e., Shishu, Kishore, and Tarun to signify the stage of growth and development. 
Presently, the purpose of a Mudra Loan is not to develop small units but it is offered as:
Business credit for traders, vendors shopkeepers, traders, and many other types of services.
Working capital loan with Mudra Card
A loan for farm or agricultural vehicles
Equipment financing for micro units
Credit Guarantee Fund Scheme to Micro & Small Enterprises (CGFMSE)
This is a business loan program that was introduced by the Indian government to provide no collateral-free credit to those in the MSME sector. 
This includes established and new businesses. The guarantee coverage is offered to up to 85% of the sanctioned amount of credit facility.
Business Loans from a Non-Government Organisation
After having learned about government-funded business loans and their eligibility requirements then we move on to other loan options for businesses and review the eligibility criteria for them.
When the lending process any lender, must are bound by these 4 essential guidelines. Any businessperson must be aware of four fundamental eligibility requirements to be able to meet before requesting a loan.
1) Credit Rating
Your credit score reveals your ability to repay loans. A great CIBIL score is crucial and can increase your chances of getting a loan that is not secured or a loan with more favorable terms. 
There are several steps you can implement to improve your score.
Avoid defaulting on credit card charges and other installments
Get rid of all your debt at the time of due
Try to get a mixture of options for credit, like secured and unsecured
make sure the credit score is current and is updated every few months
2) Annual Revenue
To gain insight into business Every lender is looking ahead to a complete financial statement from the past 2 years in the table. Utilize the same method to evaluate the ability of loan repayments for business positions similar to current ratios, which can be used to evaluate the ability of business lenders to repay loans.
This means that the ratio at present is higher than the company's capacity to pay its bills and the ratio of inventory turnover, and operating cash flows, which define the company's financial position. The lender will request income tax returns to verify your financial statements.
3) A Revised Business Plan
Every lender wants to understand your vision goals and business plan to assess the risks in your business. In this stage, you will need to present the projected accounting statements as well as financial reports
4) Extra Collateral
Every lending institution must minimize the risk they are taking when lending credit. One way to achieve this is by getting an additional financial guarantee which should your business be insolvent to pay its debts will be used to fund the amount of the advance.
This can be done by using the company's accounts receivable and hardware or other resources that are easily traded. One alternative for a business credit may be for the person who owns the business to back their credit on their own or to make other assurances like personal property and other assets that are financial.
You can make an application for a commercial loan provided you meet the following requirements:
Individuals who are self-employed as entrepreneurs and private limited companies and partnerships that work in the trade, manufacturing or service sectors 
The business should earn at least Rs 40 lakhs in revenue
those with at least 3 years of experience in the industry of their choice and five years of general business experience
Companies that have earned a profit in the last two years
The business should earn a minimum of Rs1.5 lakhs (Minimum Annual Income ITR) each year.
The borrower must be a minimum of 21 years of age at the time of making an application for the loan, and not older than 65 years old at the time the loan matures.
Qualifications For Obtaining A Business Loan
To be eligible for being considered for a business loan, you must fulfill certain requirements such as:
You have to be around 25-65 years old in order to obtain a business loan.

The business needs to have maintained a profit for the previous two years.

The company must make at least ten lakhs in revenue.

You should be in possession of a minimum of one year's worth of tax returns.
How can you increase your chances of getting a business loan?
Give accurate documentation
Provide error-free documentation, as this is a common cause for loan requests to be denied. When submitting your application, be sure to include all necessary supporting papers to guarantee a positive banking experience.
Prospects for Future Income
Lenders give loans to customers who will remain reliable and make money. The bank may decline the request for financing if the company's sector is unstable, and if the loan is authorized, the rate of interest will be greater.
Profitability of the business 
Positively performing enterprises are more appealing to lenders. If the company experiences losses, the financial institution has a tendency to turn down the loan application. In the event that your business history is poor, you ought to submit an application for a secured loan.
Pay taxes on a regular basis
Your tax record is crucial, and failing to make tax payments on time can result in loan rejections. You must therefore be sure to file your taxes periodically.
Checking for eligibility for a business loan should be one of the first steps taken when applying for a loan from any institution. Lenders are able to make well-informed judgments regarding an applicant's capacity to repay a loan by carefully examining a variety of factors, including credit score, statements of financial condition, company profitability, and collateral. In this article, we've taken a look at most of the popular non-government and loans from the government through which you can get some assistance. While applying for a business loan, make sure to thoroughly check business loan eligibility.
If you've any queries related to Check Business loan eligibility, just get in touch with the Odint Consultancy professional expert to decipher your all doubts. Our experienced professionals are available to clarify any questions you may have and offer thorough information regarding the loan eligibility procedure.