Documents Required for APEDA Registration in India
The Agricultural and Processed Food Products Export Development Authority was created by the Indian government under the terms of the Agricultural and Processed Food Products Export Development Authority Act, of 1985. (APEDA).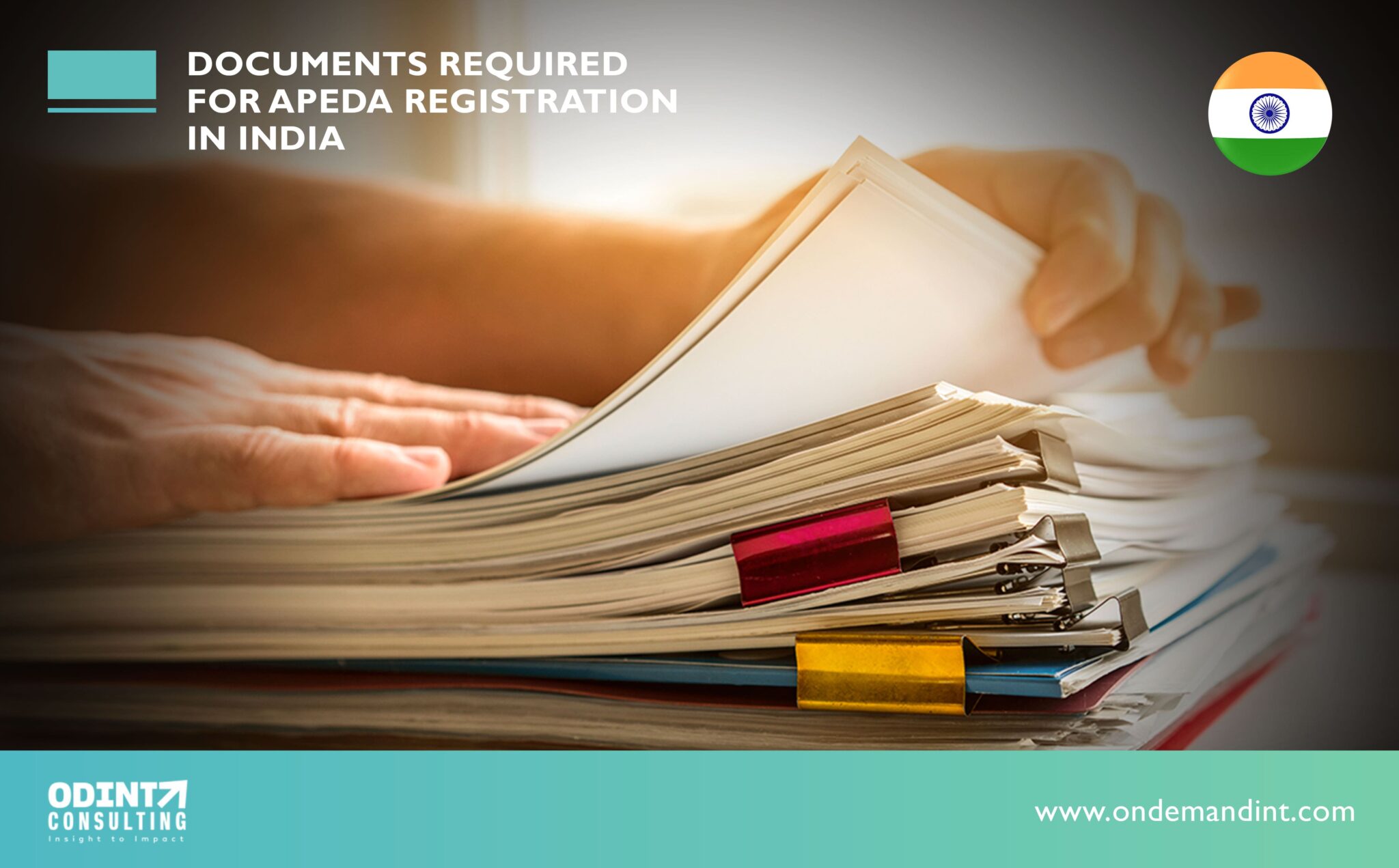 The primary goal of APEDA was to accelerate and support the export of items that were scheduled. It was established to provide services such as funding, guidelines, and other information about the creation of goods for scheduled export.
This article will briefly discuss about the various documents required for APEDA registration in India.
APEDA's main objective was to advance and promote the export of scheduled goods. It was created to offer financial assistance, standards, and rules, as well as other information pertaining to the development of products for scheduled export. The Act described above lists several scheduled commodities, and exporters of such scheduled goods are required to enroll with the APEDA.
The main goal of APEDA is to promote the export of commodities that are on the list. Numerous tasks are accomplished in conformity with the guidelines set forth by the Central Govt. in order to achieve this goal. Through the APEDA, the Central Government keeps an eye on how the laws and regulations are being applied and enforced to ensure efficient administration.
4 Documents required for APEDA Registration in India
The documents required for APEDA registration in India include the following:
An APEDA Enrollment Application Form that has been properly filled out and certified.
A bank certificate that has been formally certified by the relevant authorities.
A copy of the import-export code from the D.G.F.T.
The last two months' worth of the company's bank statements rejected the check.
In addition, only JPEG, PDF, or PNG-formatted documents must be uploaded by exporters.
Other related documents required for APEDA registration in India
Furthermore, it's crucial to understand that there is no requirement for paper copies of any documentation in order to register the APEDA RCMC form.
The other related documents required for APEDA registration in India that must be submitted by exporters with their application forms include:
For merchant exporters, a self-certified copy of the import-export code is given by the Directorate General of Foreign Trade (D.G.F.T.).
Copies of the import-export codes provided by the Directorate General of Foreign Trade that have been self-certified by the manufacturer or exporter (D.G.F.T.).
A bank certificate that the appropriate authorities have properly signed.
You should submit a self-attested copy of your firm's incorporation together with certifications from the appropriate certifying organizations for the following elements:
Seeds and floral design: Groundnuts, pulses, and guar gum in horticulture; Department of Agriculture; DIC; SIA; and FSSAI
Fruits and vegetables: Department of Horticulture, DIC, SIA, and FSSAI
FSSAI Poultry, Dairy, and Honey: FSSAI, DIC, SIA, & Udyog Aadhaar Memorandum from the Ministry of MSME on Prepared Cereals.
Processed Fruits and Vegetables, Processed Food Products, Meat Products, and Other Preparations FSSAI, DIC, SIA, & Udyog Aadhaar Memorandum from the Department of Excise Commissioner and the Ministry of MSME Cereals FSSAI/ EIC/ EIA Alcoholic Beverages
Eligible scheduled export products for APEDA Registration
Organic Produce: India has a wealth of potential for growing organic food. The National Programme for Organic Production encourages the development of organic products in an agricultural system devoid of the application of artificial pesticides and fertilizers. The program promotes organic farming, establishes criteria for organic agriculture, and links to the accreditation scheme for certifying bodies.
Floriculture Products: India is privileged to have a variety of agro-climatic zones, which is great for floriculture. India has witnessed a significant change from subsistence to commercial production as a result of realizing these potentials (including the production of floriculture products).
Processed Food: The food manufacturing industry in India is primarily focused on export. Joint ventures, international cooperation, industrial licensing, and investment in units focused on exporting were all permitted by APEDA.
Cereals: The second-biggest grower of grain, maize, and other crops around the world is India. India is also the world's biggest supplier of cereal goods. The terms for exporting cereal products, including the guidelines for exporting rice to the USA, are provided via the online APEDA Certificate. Additionally, it offers import restrictions, such as taxes imposed on Chilean grain imports. Through its list of dos and don'ts, it also controls how rice, both basmati, and non-basmati, is handled and stored.
Animal Products: They are crucial to India's socioeconomic life. the international market's need for Indian buffalo meat.
APEDA product catalog: A broad range of products have been developed for control and monitoring of their manufacturing and import-export.
All exporters of scheduled products must voluntarily register with APEDA.
APEDA registration is a one-time process.
All of these exporters are eligible to apply for APEDA financial support programs.
It permits authorized individuals to take participation in training courses for products with intended exports across a variety of industries.
Advantages of having an APEDA Certificate
The registered members are given financial help under the APEDA programs for the purpose of brand publicity through advertising, packaging, development, and consultation. This is a significant benefit of having an APEDA certificate.
It permits the registered members to take part in the training courses that APEDA sponsors in a variety of industries related to the items that are scheduled.
The APEDA Service has launched a number of efforts to encourage the export of perishable goods.
The required technical contributions can be provided by online APEDA registration.
Crucial APEDA registration pointers
When filing an online APEDA application form, it is essential to keep the following factors in mind:
The Agriculture and Processed Food Products Export Development Authority (APEDA), which is the Ministry of Commerce and Industry under the Government of India, must receive an application for APEDA registration.
Once the candidate has completed the requisite payments along with the request form accurately and in accordance with the terms, the authority will issue a Registration Cum Membership Certificate (RCMC).
The primary line of business must be specified when applying for the RCMC so that it can be presented to the appropriate commodities board or Export Promotion Council that corresponds to that line of business.
A request for APEDA certification must be made within one month from the period the export industry commences. The authority may, however, also extend the deadline for submitting an APEDA registration request for as long as it sees fit in light of good cause.
This registration only needs to be done once and will remain in place until the authority decides to cancel it. All members who have registered as members of the said Act's Agriculture and Processed Food Products Export Development Authority (APEDA) are subject to the rules and limitations imposed by the aforementioned Act.
The central government will be the governing authority and will adopt provisions for the ban, limitation, or other means of controlling import and export in addition to the provisions for confiscation and penalties under the Customs Act. Anybody who disobeys any of the aforementioned rules faces a maximum sentence of one year in prison, a fine, or both.
The APEDA registered members are provided with financial assistance for a variety of purposes, including brand development through advertising, packaging resources, survey information, consultancy, and database upgrades. All of these exporting businesses that register under the APEDA Act have easy access to these facilities.
Book end-to-end experts consultation with Odint company formation experts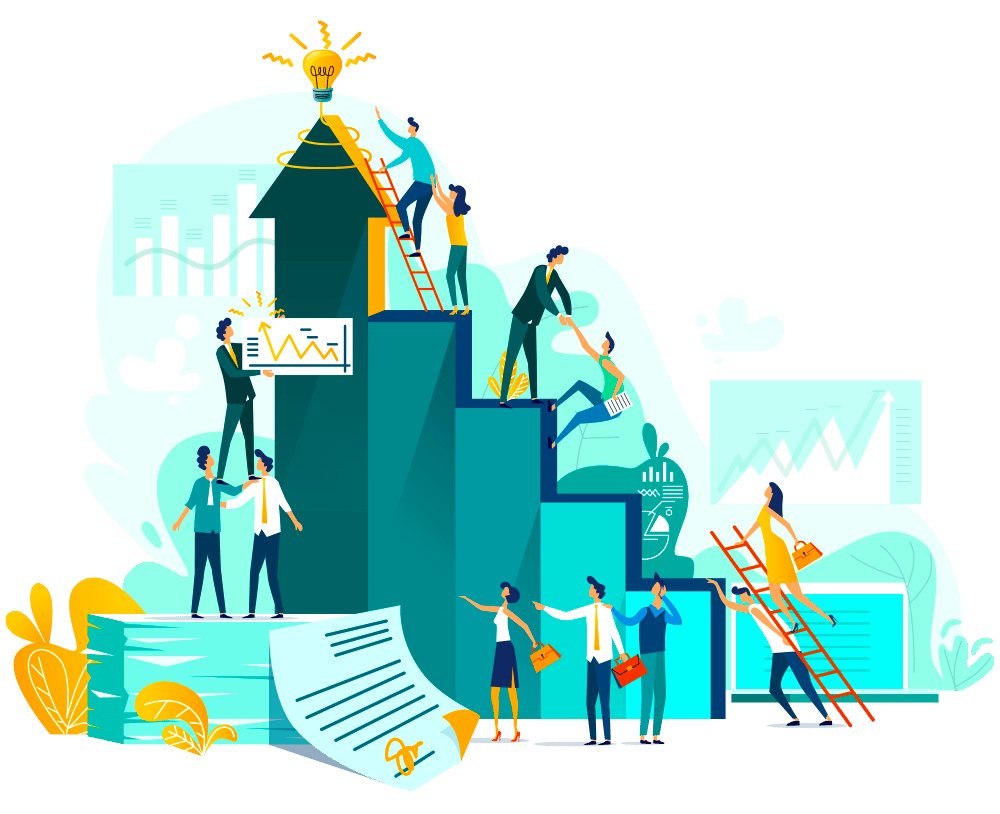 The expansion of our Indian economy depends heavily on agriculture. It makes up a sizable amount of all of India's exports, and APEDA is one of the governmental organizations that is actively promoting and developing export items.
The APEDA regulators set rules and norms for the products that are on the schedule, as well as raising the bar for their marketing and packaging. Additionally, they are involved in gathering statistical information from factories or manufacturing owners and publishing it, as well as training companies on the numerous facets of the export-scheduled items.
This article discusses the documents required for APEDA registration in India and also what are the advantages and the crucial APEDA Registration aspect associated with it.
Sandeepan has great experience in business consulting and management, Sandeepan provides insightful resources in Company Formation, Business Expansion, and related areas.