Importance of a company logo
Whenever an entrepreneur thinks of establishing a company, the entrepreneur has to figure out a number of things such as the business name, the registration process, obtaining the necessary license, etc. Due to the intense competition in the business world, entrepreneurs must devise strategies that would increase their company's visibility and recognition.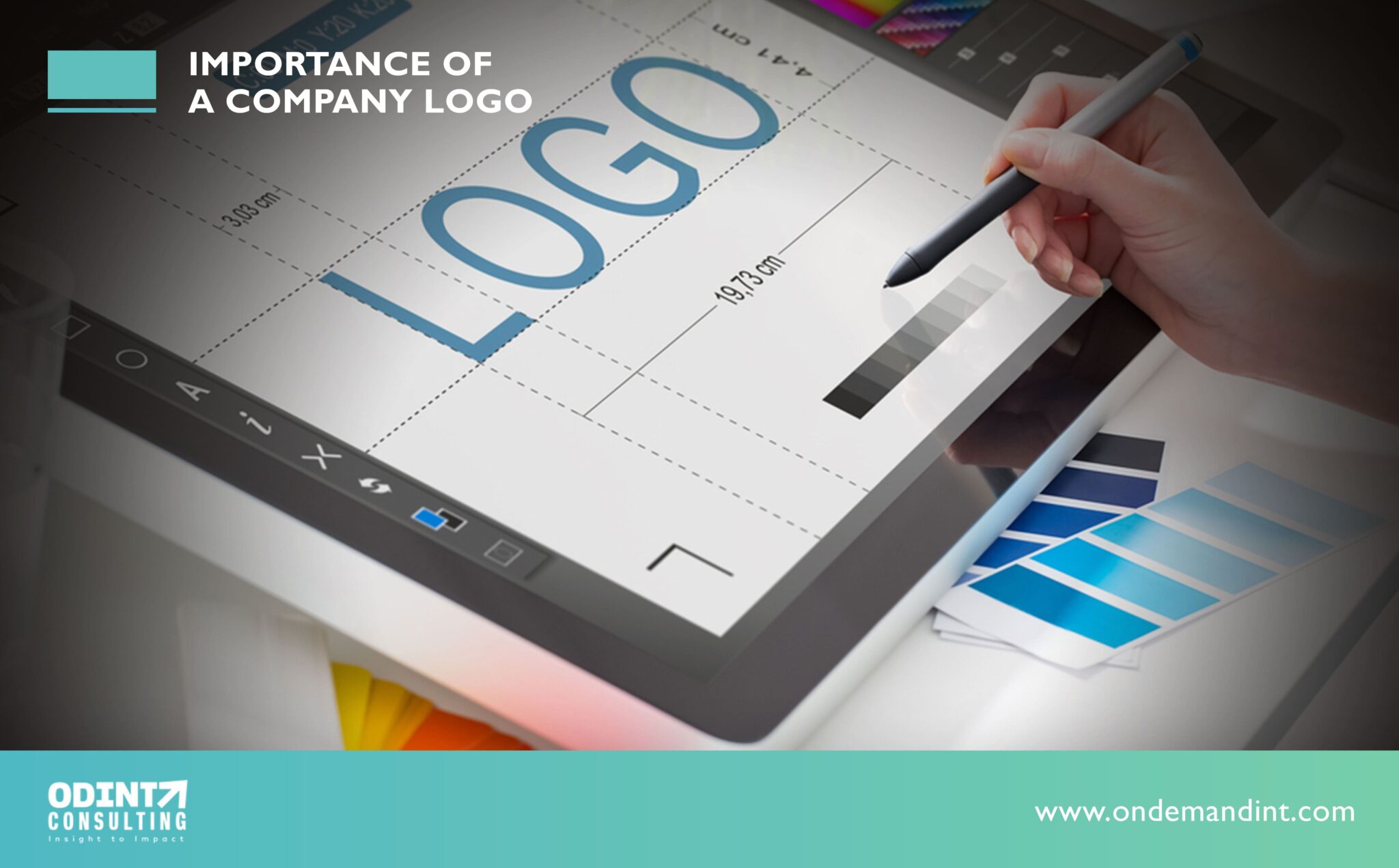 In such a scenario, the importance of a company logo can be understood. The importance of a company logo can be known from the fact that a company logo conveys ownership, reputation, beliefs, trust, and professionalism. It gives a visual representation of a company and effectively communicates the business ideas in a manner that words alone cannot.
Having a good logo builds trust and confidence among consumers and motivates them to use your services. It demonstrates to folks with no preceding familiarity or expertise about your business that you produce top-notch products and services. A properly designed logo provides consumers with a great first impression of your company.
In this article, you will understand the importance of a company logo. Additionally, you will also learn about the qualities of a good logo.
Qualities of a strong logo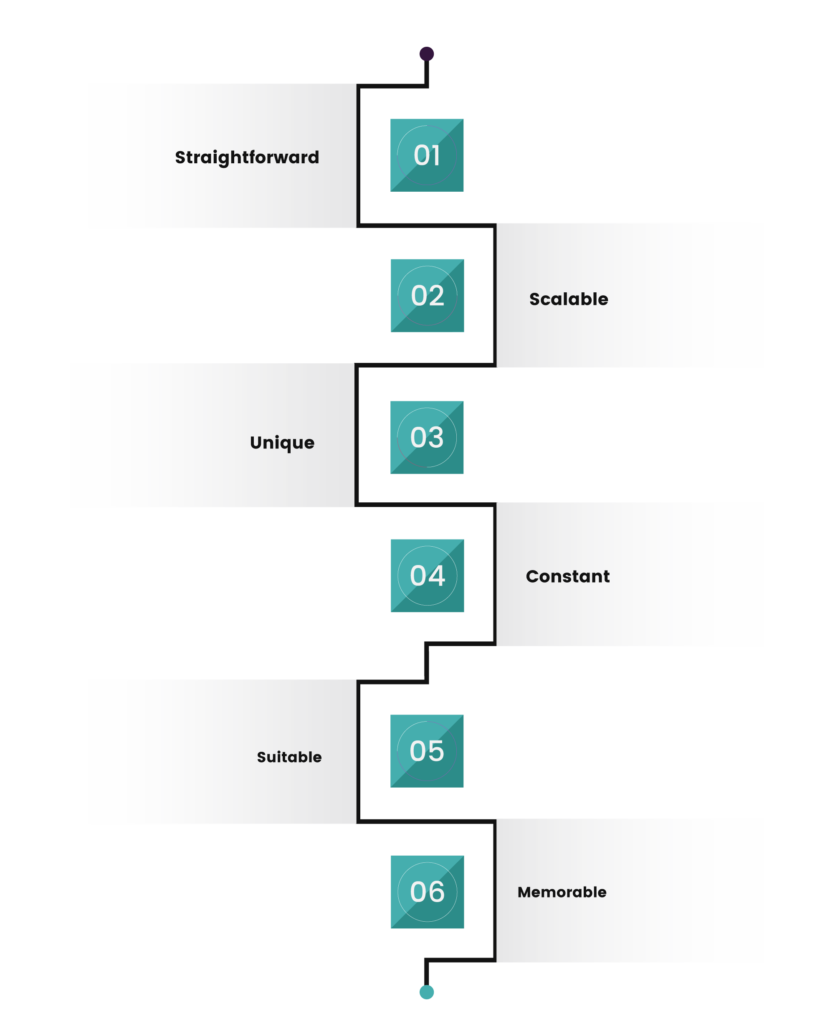 For any company, having a logo is preferable to not having one. However, companies must keep in mind that in order to appeal to their customers, a logo needs to be simple and easy to comprehend. A strong logo is condensed, flexible, identifiable, and associated with your business. It should represent the company's principles and beliefs.
The qualities of a successful logo are as follows:
Straightforward– A straightforward logo is simpler to understand even at a quick glance and is easier to recall. It is understandable, effectively communicates the company's identity, and is effective in capturing the attention of potential clients.
Scalable– A logo should be scalable because it will be displayed on all of the company's goods and services. Scalability enables the logo's size to be changed without compromising its essential meaning. As a result, a good logo may be used across a variety of media without losing its potency.
Unique– A logo should be unique so that effectively help your company stand out from your competitors.
Constant- A logo serves as a graphic depiction of your company. Therefore, it is crucial to keep your logo consistent throughout the course of many years. So entrepreneurs should strive for longevity when creating their logo because it needs to be classic and everlasting regardless of the fashion trends that come and go.
Suitable- An image of a company is represented by a logo. It should therefore be relevant to the company it is representing. Small businesses must establish their brand in the marketplace by creating a logo that accurately reflects their business plan and appeals to their target audience.
Memorable- A catchy logo grabs the public's attention and stays there in their memories. Even after only seeing the logo once, it is incredibly easy to recall.
5 Importance of a company logo
The importance of a company logo could be understood from the fact that having a good logo conveys the overall attitude of the company and is instantly recognizable by various individuals. However, the various points below would help you to clearly understand the importance of a company logo.
Offers the company with an identity
The importance of a company logo can be known from the fact that it serves as the cornerstone of your company image. A good logo gives your company a distinctive and unique visual identity that makes it clear to consumers about your brand. It provides the framework for the entire story around which the brand is based.
Everything, including the shades, textures, and fonts of your logo establishes and communicates your identity to the outside world as well as the nature of your offerings and the value you deliver to customers. All your branding and promotional assets, including business cards, direct mail, website content, and more, will eventually use these aspects of your logo.
2. Boosts brand loyalty
A firm may occasionally modify its logo to signify a change in the company's direction, enhance its aesthetic appeal, or modernize its image. The importance of a company logo can be seen from the fact that a good logo boosts the brand loyalty of the company.
Brand loyalty is important and something that any company should promote. Establishing brand loyalty starts with having an instantly recognizable and well-known logo.
By continually producing high-quality products, placing steadfast attention on the user experience and demands, and remaining consistent throughout, a corporation can build brand loyalty.
As your brand grows, a wide spectrum of customers will get more and more acquainted with your logo, and this familiarity encourages the perception that you are reliable and trustworthy.
3. Makes a good first impression
Another importance of a company logo is that a good company logo helps customers get a good first impression of your company. Consumers are first introduced to your brand via your logo. A strong logo design makes an impactful first impression that captures the attention of your clients. They become intrigued and are compelled to find out more information about the business.
This first impression is your opportunity to express rightful ownership of the service or product you offer or the market segment you control. Additionally, the initial impression has the power to affect how individuals interact with you and how they quickly create views about your business.
Therefore, it is crucial to design a good logo because it is the best approach to creating a memorable and distinct idea for your business, one that catches your clients' eyes and piques their curiosity.
Additionally, a strong logo also inspires clients to have trust and confidence in your business.
4. Distinguishes your company's brand from that of your rivals
The importance of a company logo can also be known from the fact that a well-designed logo helps your company stand out from those of your competitors.
There are specific signs that have developed to represent distinct companies or products.
Due to the fierce competition in the commercial sector, entrepreneurs must design logos that are distinctive from those of their competitors.
Your logo allows you to communicate your values to customers and show them how you excel and distinguish them from your competitors.
5. Makes your point stronger
A logo is a powerful method to describe your company to potential clients without using speech.
It can help quickly convey your company's niche, the sort of service you provide, brand values, and general tone.
Pick a typography that suits your values
Since individuals often make connections between a word's appearance and what it truly means. When a logo is developed, the choice and order of the typography are as crucial as its choice of shade, imagery, and graphics.
Brand imagery elicits a strong emotional reaction. Hence, companies often chose typography that would arouse interest, foster confidence, and convey optimism. Such emotions can be evoked by typography without the people even realizing it.
Typography is used to convey the character and tone of an individual's speech. Pick a good typography that embodies the principles of your company, whether it be sophisticated, conventional, quirky, or innovative.
The typography for a logo should be chosen in a way that would make both far and close-up readings must be possible. In addition, if the chosen logo includes a graphic aspect, it is crucial to check that the typography matches the logo.
Make careful colour choices
When developing a logo for a company, one of the most important things that have to be considered is the color choices for the logo. The color of a logo would affect the way your client would see your company and as such, it can affect their decisions of making purchases from your company.
Color elicits sentiments and conveys expression. Additionally, using color systematically during advertising can enhance company recognition by approximately 80%.
The color of your company's logo must convey your principles and be distinctive enough to stand out from similar things in your industry.
Book end-to-end experts consultation with Odint finance and legal experts
The above article clearly describes the importance of a good logo. Having a logo is very important for any company as it helps them stand out among their competitors, establishes their identity, and boosts brand loyalty.
If you have any more queries regarding the importance of a company logo, you can consult Odint Consultancy. We look forward to answering your questions.
Meet Apurva Gaur, an accomplished and dedicated Company Secretary, whose passion for corporate governance and legal compliance has shaped her remarkable journey in the business world. With a wealth of experience and a keen eye for detail, Apurva has emerged as a leading authority in the field of corporate governance, earning accolades for her invaluable contributions to the companies she serves.