Protect Your Business Ideas With a Patent
It can be challenging for a successful business to exist in the market with the growing number of businesses. The inventions of an organization can be easily stolen from a growing company through widespread IP theft and infringement. As such, numerous measures have been introduced in order to protect the businesses. One such method is the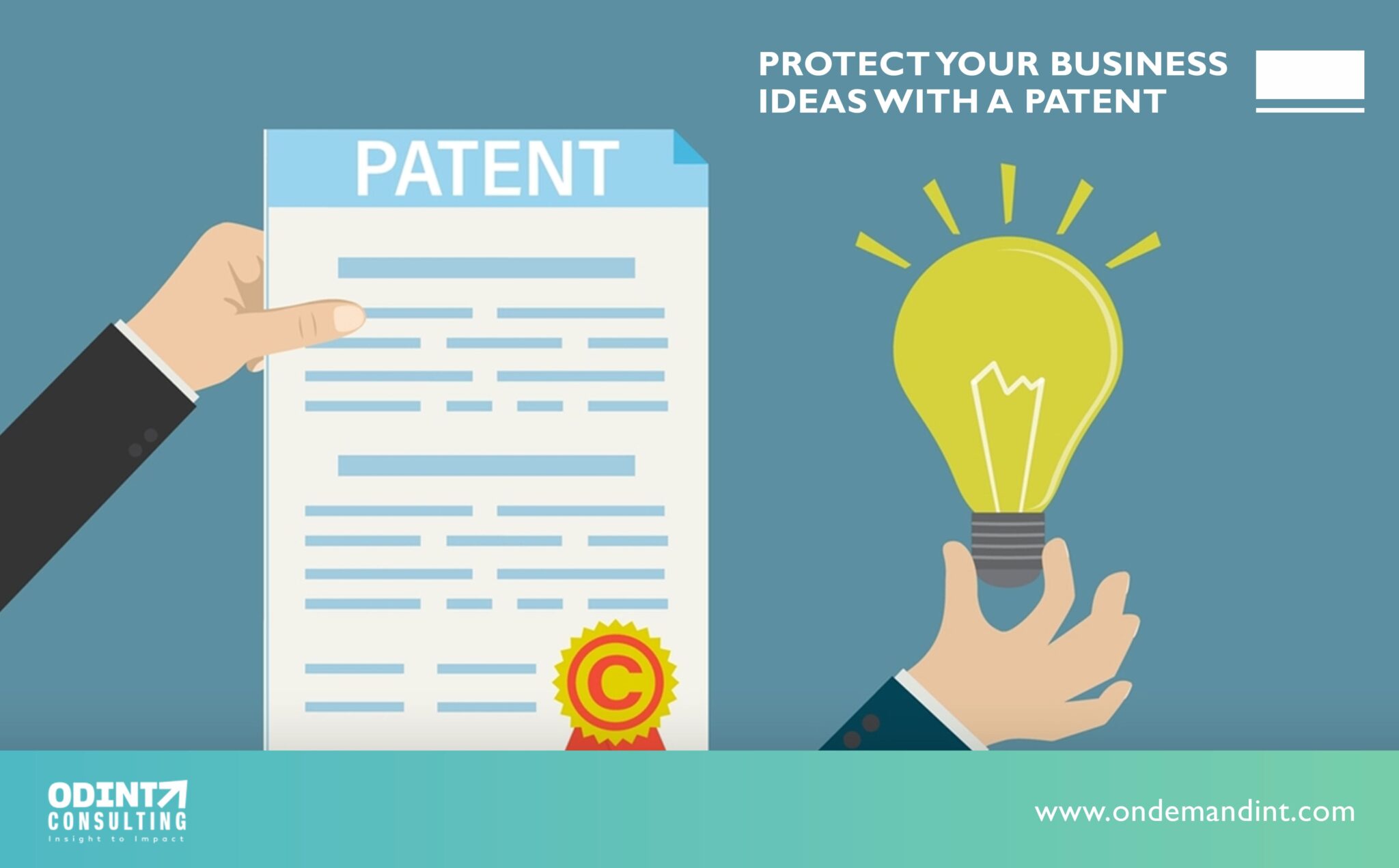 use of patents.
Patents are a form of intellectual property that forbids others from creating, copying, selling, utilizing, or acquiring a certain invention for a set amount of time. The patent owner is granted the legal right to prevent others from creating, employing, or trading the discovery for a predetermined period. 
This article will help you figure out how you can protect your business ideas with a patent. Also, you will know the validity as well as the things that are patentable.
Eligibility criteria for a patent protection
The Patent Act stipulates that in order to be eligible for patent protection, a novel product or process must entail an innovative step, be producible, or be employed in a certain field. 
It means that innovation must be technological in character and meet the following criteria in order to be patentable:
Novelty
On the day the Indian patent request had been filed, neither India nor any other country had previously released the material specified in the description.
Innovative Step
Considering the preceding publication, information, or record, the innovation is indeed not apparent to a person with ordinary ability in the field. It must contain a few distinctive and original elements that set it apart from earlier innovations in a related sector.
Industrially applicable
The newly created idea must be able to be extensively employed in a sector with larger business and financial relevance.
Why must you protect your business ideas with a patent?
Even though applying for a patent requires a lengthy and challenging process, its significance cannot be overstated. The method could get easier and simpler with virtual developments.
You can protect your business ideas with a patent, as you have the power to prevent anyone from producing, distributing, or importing your idea without your consent.

In the event of an infringement, you can protect your business ideas with a patent as you may ask for legal assistance to prevent any problems that might be a hurdle to safeguarding your idea or concept from stealing.

It simplifies the creation and marketing of a product while facilitating the flexibility of originality.
How can you protect your business ideas with a patent?
For several organizations, the use of patent protection may be an important technological and financial investment. Every organization might possess a valuable idea or a piece of technology that is worth protecting because it may be a precious and important asset. 
The methods outlined below can help you to protect your business ideas with a patent.
1. Identifying the business idea
Describe the concept or business idea as clearly as you can. Including information on the field in which the innovation is being developed, the product's usability and representation, and the potential applications and benefits of the claimed innovation might increase your likelihood of obtaining a patent.
2. Find out if your concept qualifies for a patent
Under Indian patent law, some inventions and concepts are ineligible for patent protection. Consequently, before submitting an application, it is crucial to ascertain if the claimed concept or object falls within the scope of patentability.
There are requirements that must be met to protect your business ideas with a patent. They are-
Industrial Applicability

Novelty

Innovation
3. Extensive patent research
Before submitting a patent application, the person who came up with the original idea must make sure that it hasn't already been done. Conducting a thorough patent search is recommended to verify this. To conduct extensive patent research to protect your business ideas with a patent, the following methods can be followed:
Check through reliable databases.

Utilize Google's patent search to conduct thorough patent research with words, ideas, creator names, etc.

You could also look for expert advice via reliable sources on patents and trademarks.
4. Save all the information and create a working prototype
You must disclose the status of your innovation as soon as possible if you want to protect your business ideas with a patent. It's possible that any other creator is working on a similar item at the same period. Therefore you might have to exhibit the timeline of your innovation to prove that you are not stealing anybody else's ideas. So, a patent might be used to protect your invention.
A thorough explanation of the invention for which you are applying for a patent would be required by the officials. Making a working prototype, accompanied by a thorough explanation of the way it functions, is the only effective approach to accomplish this.
5. Get signed NDAs, and Confidentiality Agreements
You must not publicly disclose any information about the business idea or invention before you protect your business idea with a patent. This is because doing so could violate a variety of laws, which could result in the loss of your privileges forever.
To prove that you are the original creator, you should also have documented records of every stage that involved the development of your idea, verified with the help of a witness. You can use Non-Disclosure Agreements to protect your business ideas with a patent before making it known to coworkers or other individuals.
6. Prepare for provisional patent application
To protect a business idea or perhaps an innovation that is still in the initial stages of creation or not finalized, the Patent Act gives the opportunity to file a provisional patent. The benefits of preparing for a provisional patent application include:
 The candidate is granted a whole one-year development period to finish creating the idea.

The candidate is granted "priority" status in relation to the idea or concept.

The candidate is granted permission to label their invention as "patent pending."

The candidate is qualified to submit international applications and request precedence throughout the 12-month period.
Since patent rights are a territorial asset, it only applies to India's territory if a patent is being applied in India. Each jurisdiction in which the protection is necessary must have a distinct patent application. A patent is only useful for 20 years before it enters the public domain.
It is a smart choice to use a patent to protect your business ideas because it gives those concepts legal protection. You can more successfully protect your business idea if you are aware of the justifications, procedures, and advantages of patenting your invention. If you want to apply for a patent for your business idea, you can talk to professionals from OnDemand International.