Croatia is one of the countries that is favored by a lot of entrepreneurs due to the numerous benefits of setting up a company in the region. Before investing or opening a business in any region, entrepreneurs often consider places that have governmental incentives, tax advantages, trained laborers, and so on.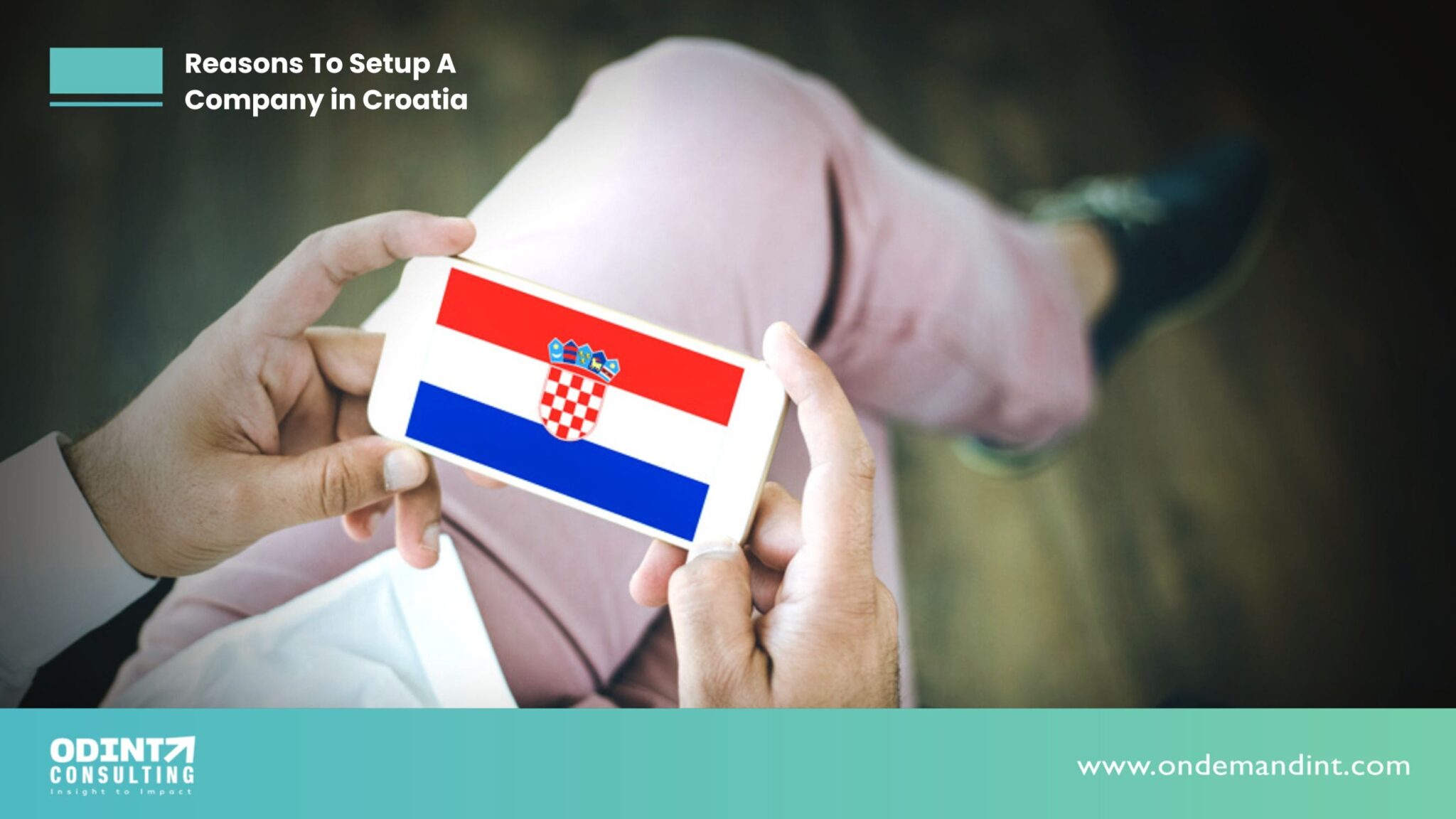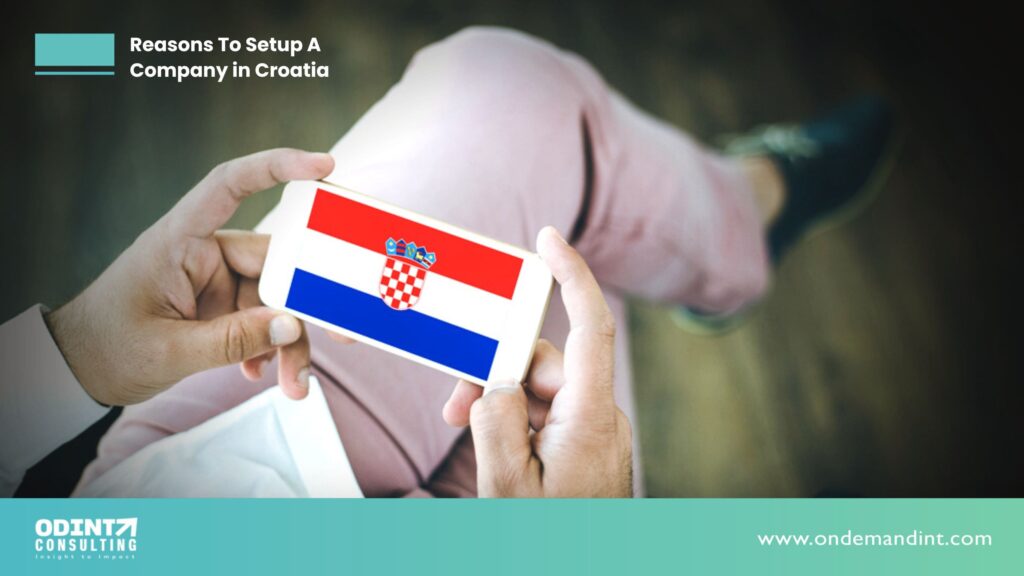 Croatia is situated in Southeast Europe and is a wonderful place for setting up businesses. There are many reasons why a businessman should think about forming a company in Croatia, including the nation's position, which gives them access to the EU marketplace and its 450 million consumers.
This article will discuss the numerous reasons to setup a company in Croatia.
Numerous reasons to setup a company in Croatia
If you're interested in launching a business in Croatia, you must know the reasons for starting a business in Croatia. 
There are many reasons to setup a company in Croatia, such as:
One of the main reasons to setup a company in Croatia is the ability to reach the 450 million consumers in the European Union. 

Due to its membership in the EU, Croatia can access the nation's marketplace and its consumers and can benefit from the many investment possibilities it provides. 

Due to the lack of barriers to trade and commerce within the EU, international entrepreneurs now have more options to freely enter the European marketplace. 

Croatia can now benefit from EU subsidies and financial initiatives since joining the Union. These funds have been used extensively to support the development of small and medium-sized businesses. 

Businesses founded in Croatia by foreign investors are eligible to compete for EU funding under the same terms as domestic businesses.
An international entrepreneur will always favor a region with a politically and economically stable environment. Hence, this is another one of the reasons to setup a company in Croatia. 

As per the 2019 Global Finance list of the globe's safest nations, Croatia has been placed in the 22nd position out of 128 nations. Croatia also has a remarkably low rate of criminal activity. 

Additionally, Croatia is also a NATO member and has proved to be a politically and economically stable nation for more than 2 decades.
The government of Croatia has implemented a number of incentives to entice international investors. Tax incentives for businesses and labor policies are some of these initiatives. These factors combine to create the optimum investment environment for overseas investors. In Croatia, both native and international investors are granted the same rights. 
As such, there are several advantages offered to international investors such as:
There are incentives for owners of small enterprises.

The Investment Promotion Act in Croatia offers enticing advantages for investments beginning at EUR 150,000 and producing not less than five new employment, as well as for micro businesses for investments beginning at EUR 50,000 and producing not less than 3 fresh employment options.
Over the years, Croatia's economy has grown significantly. Croatia was on the list of nations with promising prospects for return on investment because the nation has undergone numerous economic growth phases.
The entire amount of FDIs that Croatia received in 2019 was close to $ 30 billion.

The majority of FDIs for 2019—roughly 30%—were acquired by the finance and insurance industries.

According to the Doing Business Report for 2019, Croatia is positioned 51.
Croatia has a highly educated population, and as such the Croatian labor force possesses a high degree of skill, ability, and competence. 

One of the reasons to setup a company in Croatia is that the majority of the population speaks English, which makes it easier for foreign companies to interact with customers and grow their operations in the country. 

Croatia is one of the nations with the greatest percentage of people between the ages of 20 and 24 who have finished some sort of secondary school education.
The advantageous tax structure is another one of the reasons to setup a company in Croatia. With the purpose of preventing double taxation on the same income, Croatia has ratified 66 double tax treaties with other countries.
Croatia has negotiated double tax treaties with the nations listed below:
| | | |
| --- | --- | --- |
| Albania | Indonesia | Norway |
| Armenia | Iran | Oman |
| Austria | Ireland | Poland |
| Azerbaijan | Italy | Portugal |
| Belarus | Israel | Qatar |
| Belgium | Japan | Romania |
| Bosnia & Herzegovina | Jordan | Russia |
| Bulgaria | Kazakhstan | San Marino |
| Canada | Korea | Serbia |
| Chile | Kosovo | Slovakia |
| China | Kuwait | Slovenia |
| Czech Republic | Latvia | South Africa |
| Denmark | Lithuania | Spain |
| Estonia | Luxembourg | Sweden |
| Finland | Macedonia | Switzerland |
| France | Malaysia | Syria |
| Georgia | Malta | Turkey |
| Germany | Mauritius | Turkmenistan |
| Greece | Moldova | Ukraine |
| Hungary | Montenegro | United Arab Emirates |
| Iceland | Morocco | United Kingdom |
| India | Netherlands | Vietnam |
7. Attractive Business Sectors
Entrepreneurs can invest significantly in a number of expanding industries, such as the tourist industry. 

Because of the numerous opportunities and annual earnings produced, the tourism industry is a very significant part of the Croatian economy. 

About 50% of the workers are employed in the service industry, which also contributes heavily to GDP. 

As a result of Croatia's EU membership, investing in the manufacturing industry is advantageous for business owners because manufacturing firms can freely offer their goods and services to various EU marketplaces.
Croatia is a great location for launching a firm. The country provides entrepreneurs with many advantages for starting enterprises, including access to EU consumers, double tax treaties, a skilled labor force, and stability. In addition, there are several lucrative industries in the nation where business owners might invest, including the manufacturing and tourist industries.
Reach out to our professionals at Odint Consulting if you wish to know more about the reasons to setup a company in Croatia.