International Mobility Program in Canada: Complete Guide
Through this guide, we will be briefly discussing the International Mobility Program in Canada. We would be further covering the advantages as well as programs covered under the International Mobility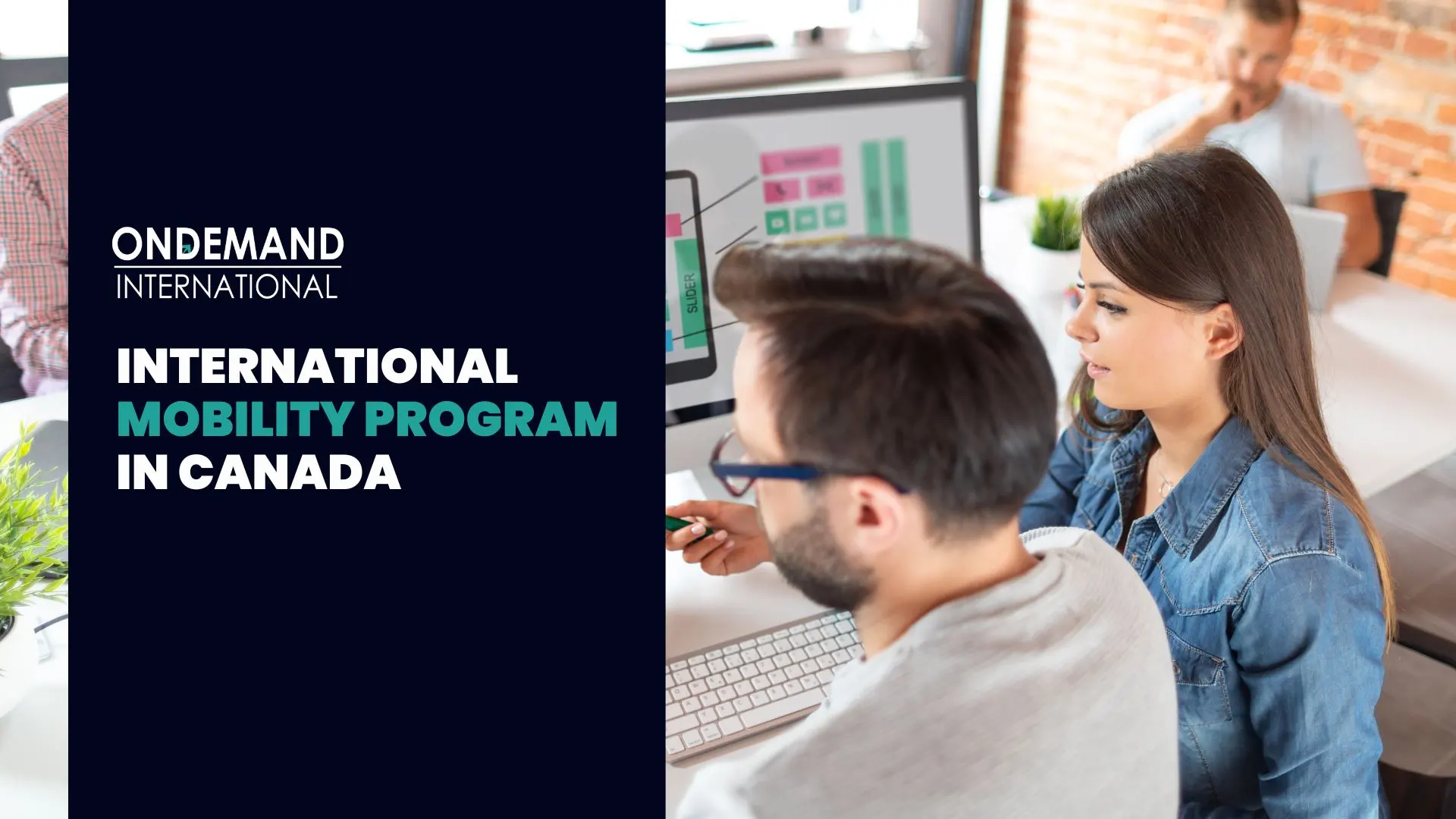 In the era of globalization, talent knows no borders. Recognizing the profound potential that lies in international collaboration, Canada introduced the International Mobility Program (IMP).
Designed to attract skills, expertise, and global perspectives, the IMP exemplifies Canada's proactive approach toward creating a thriving, diverse, and globally integrated workforce.
Through this initiative, foreign nationals have the chance to contribute to Canada's growth while benefiting from its rich professional landscape. However, what precisely is this program and how does it work? 
Through this guide, we will be briefly discussing the International Mobility Program in Canada. We would be further covering the advantages as well as programs covered under the International Mobility Program.
What is the International Mobility Program?
The International Mobility Program (IMP) in Canada is more than merely an employment program. It represents a fusion of aspirations, where foreign nationals are offered a chance to work in Canada without the traditionally required Labour Market Impact Assessment (LMIA). Instead of solely addressing the vacancies and needs of the Canadian labor market, the IMP operates on a dual principle. On one hand, it caters to Canada's strategic interest in fostering relationships and mutual benefits with other countries. On the other, it recognizes the invaluable economic, social, and cultural enhancements that foreign workers bring to Canadian shores.
This program is distinct from the Temporary Foreign Worker Program (TFWP), which is mostly LMIA-based. The IMP operates under international agreements that allow professionals and young people to work in Canada, such as the North American Free Trade Agreement (NAFTA) or agreements between Canada and other nations or territories.
Programs Covered under the International Mobility Program in Canada
The International Mobility Program (IMP) in Canada is a comprehensive initiative that encompasses several programs and agreements. These allow overseas individuals to seek employment in Canada without the requirement for a Labour Market Impact Assessment (LMIA). Here are some of the primary programs and categories under the IMP: 
1. International Free Trade Agreements
These are agreements between Canada and other nations that include provisions for the facilitation of the temporary entry of business persons. Examples include:
United States-Mexico-Canada Agreement (USMCA): Previously known as the North American Free Trade Agreement (NAFTA).

Comprehensive Economic and Trade Agreement (CETA): An agreement between Canada and the European Union.

Comprehensive and Progressive Agreement for Trans-Pacific Partnership (CPTPP): An agreement involving several Pacific Rim nations.
2. International Experience Canada (IEC)
This is a program for young individuals (usually aged 18-35, though age limits may vary by country) from countries that have a bilateral youth mobility agreement with Canada. The IEC has three main categories:
Working Holiday: Participants receive open work permits, allowing them to work anywhere in Canada.

Young Professionals: Through work permits tailored to individual employers, participants obtain focused, expert work experience.

International Co-op Internship: For students looking to gain employment experience pertaining to their field of study in Canada.
3. Post-Graduation Work Permit (PGWP)
With the help of an open work permit known as the PGWP, foreign students who have finished their studies at a designated learning institution (DLI) in Canada are eligible to obtain useful work experience there. Unlike other work permits, the PGWP is not employer-specific, graduates can work for any kind of employer in Canada and change jobs whenever they like.
4. Intra-Company Transfers
Intra-company transfers refer to the temporary relocation of employees from a foreign-based company to its Canadian branch, affiliate, subsidiary, or parent company. This provision enables businesses to leverage their international expertise, ensuring consistency and efficiency in operations across borders.
How to Participate in the International Mobility Program?
Diving into the IMP requires a clear understanding of its processes:
Employer-specific Work Permits: For those foreign workers who have a specific job offer in mind, employers need to submit an offer through the Immigration, Refugees, and Citizenship Canada (IRCC) portal. This involves:
Offering a job to the foreign worker.

Paying the employer compliance fee.

Giving the employee a copy of the offer of employment number from the IRCC.
Open Work Permits: These permits are more flexible, allowing overseas workers to be employed by any Canadian firm. 
Categories that qualify for this include:
The International Experience Canada (IEC) initiative.

Some categories of the spouses or common-law partners of skilled workers or international students.
Compliance and Monitoring: Employers and workers must ensure they meet the conditions set out in the IMP. The Canadian government periodically reviews participants to ensure both employers and employees adhere to the program's guidelines. Failure to comply may result in fines, penalties, or bans from participating in the future.
Advantages of the International Mobility Program in Canada
The International Mobility Program is not just beneficial—it's transformative, both for Canadian employers and foreign workers:
For Employers:
Swift Hiring Process:

The exclusion of the LMIA process translates to a faster, streamlined hiring procedure.

Diverse Talent Pool:

Access to global talent introduces varied skill sets, innovations, and perspectives to the workplace.

Business Expansion:

Tapping into the international talent pool can provide the unique expertise needed to expand businesses globally.
For Foreign Workers:
Career Development:

The IMP offers unparalleled opportunities to work with leading firms, enabling professional growth and skill enhancement.

Pathway to Residency:

For many, the IMP can be a stepping stone towards acquiring permanent residency in Canada.

Cultural Exchange:

Beyond work, it's an opportunity to understand, immerse in, and contribute to the rich tapestry of Canadian society.
For Canada:
Economic Boost:

The influx of international talent can lead to increased productivity, innovation, and economic growth.

Strengthening Diplomatic Ties:

The program bolsters relationships between Canada and partner countries, promoting diplomatic and economic cooperation.

Diverse Society:

By welcoming people from different backgrounds, Canada continues to build its reputation as a multicultural hub, enriching its societal fabric.
Conclusion
The International Mobility Program (IMP) in Canada stands as a testament to the country's commitment to fostering a dynamic and interconnected global landscape. By offering a multitude of pathways for foreign nationals to work, contribute, and immerse themselves in the Canadian fabric, the IMP not only bolsters the nation's economic prospects but also enriches its cultural diversity.
It recognizes the significance of global talent and expertise, ensuring that Canada remains at the forefront of international collaboration and progress. As the world continues to evolve, the IMP will undoubtedly play a pivotal role in shaping Canada's future, echoing its values of inclusivity, opportunity, and global partnership.