WHY CHOOSE INDIA
FOR COMPANY REGISTRATION
Largest Consumer Market in the Coming Decade
4the Largest Automobile Market, 3rd Largest Biotech Destination, many more
1.4 million Companies in Active Operation & Rising
Competent Legal Systems in Place to Safeguard Company Structures
Large Talent Pool at Low Wage Rates
Get 30 minutes of expert counselling. No Spam.No Sharing. 100% confidentiality
Company Registration in Netherlands
Company Registration in UAE
Company Registration in Turkey
Company Registration in Australia
Company Registration in Canada
Guide to Corporate Taxes in India
Preparing your taxes is, perhaps, the single most important responsibility that the Indian authorities expect you to fulfill once you commence business in India. Preparation of corporate tax returns means understanding how the authorities classify your sources of income. Corporate tax is that tax that is levied on income that registered companies and LLPs earn from the business.
If you are an organization, you would be responsible for the taxes deducted at source (TDS) for your employees, customs, and excise duties, the Goods & Services Tax (GST), as well as taxes, levied on your business entity.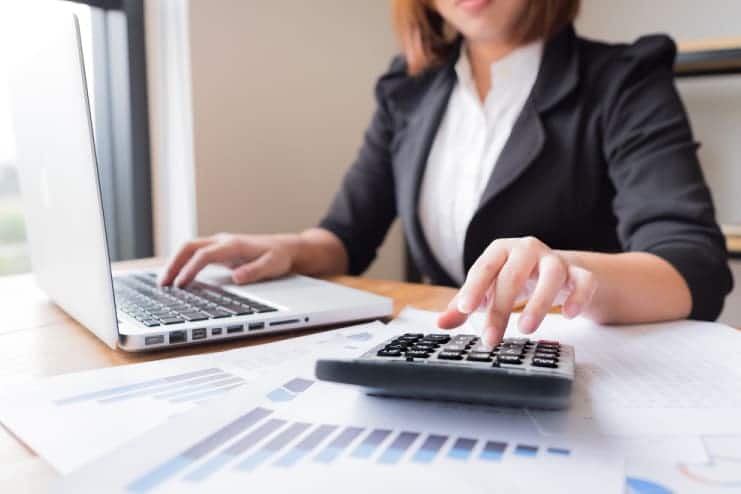 According to the Income Tax Act, 1961-2021, each individual is responsible for computing, paying, and filing returns for their own taxes. However, this process could be time-consuming and elaborate. You would need to keep and refer to all bills incurred by your business throughout the year. You would also need to compile all financial transactions and provide relevant documentation in support of your computations and claims for exemptions.
This is why most foreign companies prefer to outsource their taxation work to trained and experienced professionals.
Get 30 minutes of expert counselling. No Spam.No Sharing. 100% confidentiality
Documents Required to Prepare Your Income Taxes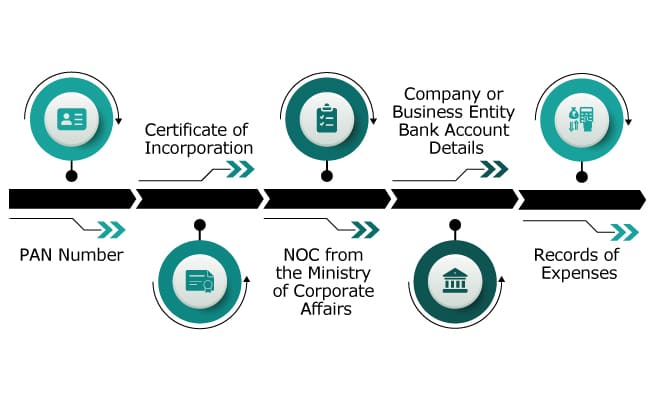 Copy of your Certificate of Incorporation

Copy of a NOC from the Ministry of Corporate Affairs

Company or Business Entity Bank Account Number & Details (IFSC, Registered Branches, etc.)

Bank Statements (for income earned from interest on bank account)

Records of Rent Paid, Travel Expenses Incurred, Depreciation, Tax Set Offs were claimed
Foreign companies operating in India would need to show
Registration Certificate copy by Indian authorities authorizing you to set up an office in India

Copy of Company Registration Certificate from the foreign company's country of origin
PAN: A Permanent Account Number (PAN) is a tax identifier that the Income Tax Department uses to record and process your tax payments. Every taxpayer, whether an individual or a company, requires to register for a PAN if they earn an income in India. All of them will be issued an individual PAN card which they may receive via standard mail.

Certificate of Incorporation: This is a document that certifies that your company has been legally incorporated in India and is issued by the local office of the Registrar of Companies.
Procedure for Tax Preparation in India
Tax professionals will ideally take scanned copies of all relevant documents and feed them into the software automatically programmed to read information off those documents.
Document Review: A tax expert will study the documents that you have submitted and advise you whether these are proper and whether any other documents may be needed.
Return Preparation: The next step is to review the computations and returns filed on the appropriate income tax return form. All documents are thoroughly checked to match calculated values and accordingly, you are advised to make changes where necessary.
Deductions for Companies and Savings on Taxes: Your consultant will advise you on the possible deductions that you are eligible to apply for. Mutually exclusive deductions and other investment plans that minimize tax outgo will also be discussed. It is possible for you to save up to 3/5th of your taxes in this way.
Submission of Returns: Finally, your tax expert will make the relevant filings and submissions online on the official income tax portal. This will ensure that you don't miss out on procedures such as verifying your returns.
Once the submission has been made you can check the status of your returns on the income tax portal at any time.
Foreign and Domestic Companies in India
As per the Indian Income Tax Act, companies are classified into domestic and foreign companies for tax assessment. While domestic companies are liable to pay taxes on incomes they earn anywhere, foreign companies are liable to pay taxes only on income earned in India.
Classification of Heads of Income for Companies in India
Any income earned by a company incorporated and registered in India is further categorized as
Profits from the business

Income earned from renting assets

Income from sources such as dividends, interest, and so on
Tax rates on companies as well as individuals keep changing from year to year and are declared in the Annual National Budget statement in Parliament. For the Financial Year that is to end on March 31, 2022, the rates are as follows.
What are the Advantages of Filing your Returns through an Expert?
Filing your returns judiciously can affect how much tax you pay. Even if you have made mistakes in the current year you can carry forward the lessons you have learned to the returns you file in the future. Here's a brief summary of what you can expect to gain.
Savings: Taxes are part of your total cost of doing business in India. By minimizing that outgo, you can increase your profits and returns on investment quickly.
Increased Cash Flow: We all know that cash flow is the single most important factor for determining the shape of your business strategy. By performing those transactions and investing in those opportunities that offer you the least amount of tax heads, you are effectively increasing your cash flow. This can be used for more meaningful activities that can help your business grow.
Lower Risk: Decreased tax outgo means a lower risk of being pulled up by tax authorities for suspected default. This means lesser litigation costs and a better reputation for your business.
Out-of-the-Box Solutions for Tax Issues: Quite often tax processes are cumbersome and time-consuming. In-house experts may not be able to give you solutions that someone with experience of other industries can provide.
A squeaky-clean tax record: also shows that you are a credit-worthy borrower and that you will fulfill your obligations toward vendors and customers without fail.
Taxes for Firms and Businesses in India
For the Financial Year Ending March 31, 2022:
| Type of Business Entity | Tax Rate | Surcharge If Annual Income between INR 10-100 million | Surcharge If Annual Income exceeds INR 10,000,000 | Health & Education Cess |
| --- | --- | --- | --- | --- |
| Partnership (including LLP) | 30% | 7% | 12% | 4% |
| Domestic Company where Turnover in FY 2019-20 < INR 4000 million | 25% | 7% | 12% | 4% |
| Any other Domestic Company | 30% | 7% | 12% | 4% |
Note: Total tax outgo cannot exceed the amount (Income – 100 million)
Domestic Company under the Income Tax Act
Tax Rate
Surcharge

(If total income between INR 10,000,000 to 100,000,000)

Surcharge

(If total income over INR 100,000,000)

Manufacturing Companies that choose to be taxed under Section 115BA (those that had a turnover of upto INR 4000,000,000 in FY ending March 31, 2018)

25%

7%

12%

Companies that choose to be taxed under Section 115BAA

22%

10%

10%

New Manufacturing Companies that choose to be taxed under Section 115BAB

15%

10%

10%

Other Domestic Companies

30%

7%

12%
Foreign companies are subject to the following tax rates
| Type of Income | Tax Rate |
| --- | --- |
| Royalties, fees for technical services received in India through agreements entered into before April 1, 1976 | 50% |
| Any other income | 40% |