Have you ever considered relocating to Malaysia? Do you know why you should consider Malaysia as an ideal location to relocate for business purposes? The Malaysian economy is a thriving Southeast Asian country that benefits from a strategic position, pro-business regulations, a rich cultural diversity, and a strong economy that draws people from around the world.
Individuals can move to Malaysia via its immigration schemes. The objective of Malaysia's business immigration program is to entice foreign investors and entrepreneurs to support the growth and development of the country's economy. The Malaysian government offers ways for people to start, run, or invest in enterprises within its boundaries through a variety of visa alternatives.
Malaysia Business Immigration Ways for Foreign Individuals
It is crucial to acquire a Malaysia business visa if you are immigrating to Malaysia for business purposes, such as engaging in commercial meetings, gatherings, seminars, etc. Different categories of Malaysia Business Visa have been introduced by the government of the nation in order to streamline the procedure for foreign individuals to relocate to the Malaysian economy.
Here are a few of the routes for Malaysia business immigration:
Single Entry Visa
Malaysia business immigration through the single entry visa is used by international visitors primarily for social purposes. This Malaysia business visa usually lasts for a duration of three months from the date of issuance and is good for just one entry.
Multiple Entry Visa
International individuals who need a visa for entrance into the Malaysian economy, typically for commercial or intergovernmental purposes are given the Multiple Entry Visa. It typically lasts between a duration of 3 months to one year from the date of issuance.
These are the requirements for the multiple entry visa:
The person applying for this Malaysia business visa must provide evidence that they have enough money to remain in the nation.

A verified and up-to-date return ticket is required of the candidate.

Tour groups aren't qualified for applying for multiple entry visas.
Transit Visa
This is provided for overseas citizens traveling through Malaysia on a transit visa. International transit passengers do not require a transit visa as long as they remain on airport property and board the same aircraft to their intended location.
Eligibility requirements for obtaining a business visa for Malaysia
The following criteria have to be met in order for you to be eligible for entry into the country on a Malaysia business visa.
Has to be a responsible traveler:

You need to have a reason to visit a nation that is both legitimate and honorable.

Be of excellent character:

You need to be of excellent character and must not indulge in any criminal activity. You might be required to present a police clearance certificate.

Capable of covering all costs:

You must possess enough money to cover your expenses over the course of your stay, as well as those of any dependents.

Sincere Motive:

You need a valid invitation from a company with offices in the country with which you are or will be doing operations.

Grounds to return:

You should have solid ties to your native country that would assure that you are likely to return there following your visit.

Have good health:

You must certainly be in acceptable physical condition as determined by the governing body.
Documentation expected to apply for a Malaysia Business Visa
An active passport with at least six months of validity 

Filled up and signed visa application

2 photos of the candidate in passport size

Evidence of accommodations

A duplicate of your airline ticket or tour itinerary for your journey to Malaysia

Bank statement or evidence of having enough money to sustain your stay in Malaysia

A duplicate of the relevant page from your present passport

A letter of invitation from the Malaysian hosting organization

A letter from your business confirming your employment and outlining the duration and goal of your travel to Malaysia

Evidence of visa fee payment
Malaysia Business Immigration Process
The procedure for Malsyia business immigration is explained below:
Determine the type of Malaysia business visa
One of the first steps for Malaysia business immigration is to select the type of visa you require.
At Odint we can assist you in acquiring a single entry visa or multiple entry business visa based on your business purpose as well as your duration of stay. 
Collect the necessary documents
Prepare all the required paperwork to support your visa application, such as a passport that is valid for a minimum of six months from the date of arrival in Malaysia and evidence of adequate funds for covering your period of stay in Malaysia.
Submit the visa application
You can apply for a visa at any of the Malaysian Embassies or the closest High Commissions Abroad. Send your visa application and all other paperwork to the Malaysian embassy or consulate that is most conveniently located in your place of residency. Some nations might also permit eVisa users to apply for visas remotely.
Pay the visa charge
Pay the necessary processing charge for your visa. Depending on the kind of visa you need and your country of origin, the fee for the Malaysia long term business visa could differ.
Attend an Interview
In some cases, you may be required to attend an interview at the embassy or consulate in order to complete the visa application procedure.
Wait for Processing
Based on the nationality and the type of visa, the processing period for a Malaysia business visa can change. To ensure adequate processing time, it is advised to submit your application well in advance of the date you expect to depart. 
Receive the visa
Following the approval of your Malaysia long term business visa, you would acquire the visa sticker or eVisa approval letter in your passport or via email.
Book end-to-end experts consultation with Odint company formation experts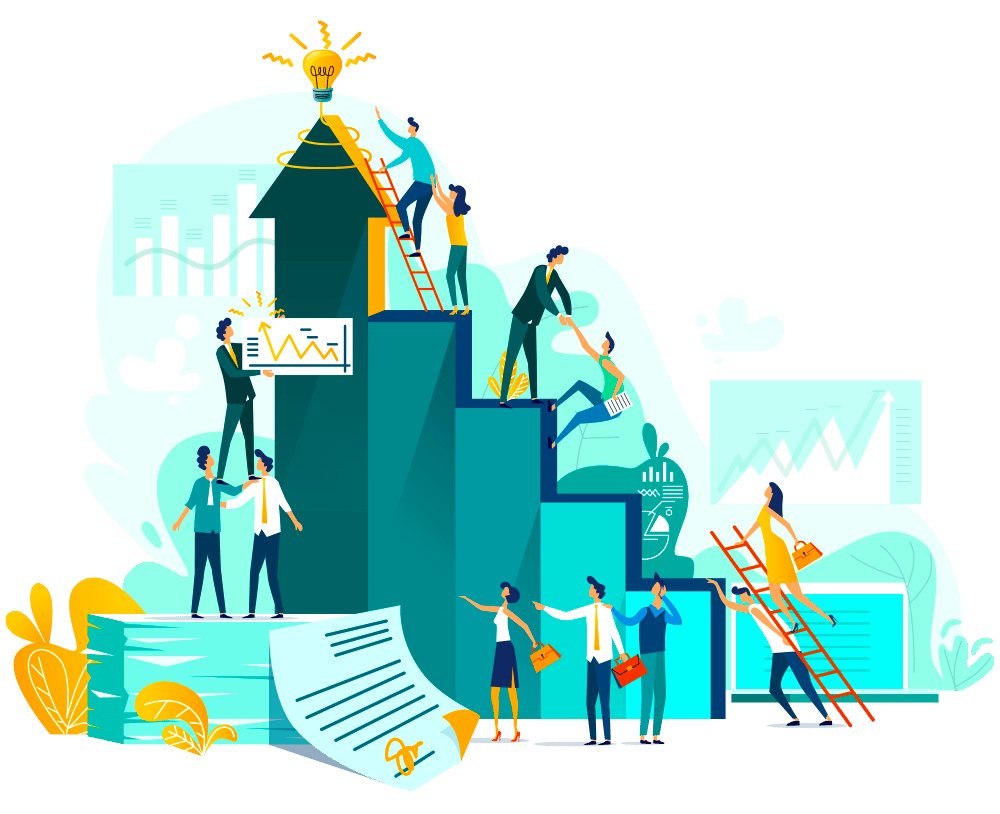 Malaysia actively promotes the entry of foreign investors and businesspeople to bring their knowledge and experience to the nation, fostering economic progress. Individuals can legally operate enterprises in Malaysia by applying for visas and residence permits through Malaysia business immigration.
If you are looking to immigrate to the Malaysia economy, you can consult with our experts at Odint Consulting. With years of experience in immigration services, we are knowledgeable about the complexities of the Malaysian visa application procedure, especially the Malaysia business visa, which is essential for individuals wishing to conduct business in the nation. Our professionals' comprehensive knowledge of the legal and regulatory frameworks guarantees a quick and easy application process. Consider Odint Consulting as your immigration partner, and allow us to assist you in taking advantage of all the benefits Malaysia has to offer.