Foreign Company Registration in Singapore in 2023
This article will delve deep into the process of foreign company registration in Singapore, breaking down subsidiary companies, branch offices, and representative offices.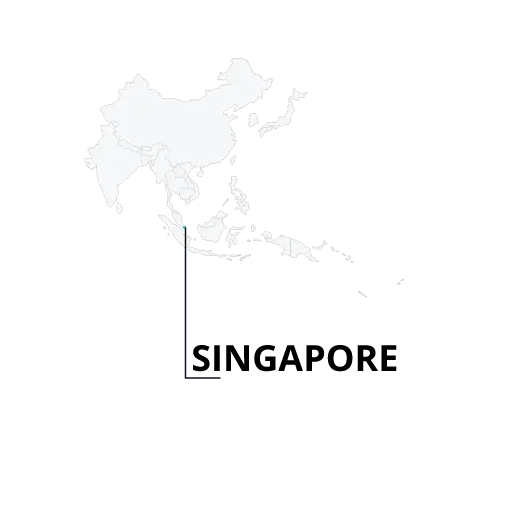 Do you intend to grow your company's horizons to Asia? Singapore, with its strategic location, robust economy, and pro-business environment, has emerged as a go-to hub for foreign enterprises. In addition to that, Singapore offers several grants that make it more favorable for business incorporation. But, is it possible to register a foreign business in Singapore? Absolutely! Singapore has earned a reputation as one of the easiest places to do business, due to its straightforward registration processes, favorable tax regime, and unparalleled infrastructure. Regardless of if you are a multinational company or a small enterprise, Singapore has provisions to accommodate your business needs.
This article will delve deep into the process and nuances of foreign company registration in Singapore, breaking down subsidiary companies, branch offices, and representative offices.
What is Regarded as a Foreign Business in Singapore?
Any corporation or commercial entity that is incorporated outside of Singapore is referred to as a foreign business in Singapore. Regardless of where the parent company originates, if it wants to operate within Singapore's borders, it must register itself as one of the following:
Subsidiary Company

Branch Office

Representative Office
Let's dive into the specifics of each:
1. Subsidiary Company
A subsidiary company in Singapore is the most common setup for foreign companies.
Here are certain reasons for setting up a subsidiary company in Singapore:
Distinct Legal Entity:

A subsidiary company is regarded as a distinct legal organization from its parent company. This means its liabilities are distinct and don't extend to the parent corporation.

Majority Shareholding:

While a foreign company can hold 100% of the shares, a subsidiary in Singapore is required to have at least one resident director.

Tax Benefits: Subsidiary companies enjoy the same tax advantages and incentives as regional businesses. This includes tax exemptions and access to Singapore's extensive network of Double Taxation Avoidance Agreements.
2. Branch Office:
For foreign companies wanting to expand their operations without creating a separate entity, a branch office in Singapore is the ideal choice.
Here are certain reasons to set up branch offices in Singapore:
Not a Different Legal Entity:

The branch office is not legally distinct from its parent business.

Scope of Business:

A branch office can only engage in activities specified in its constitution and should carry the same name as the parent company.

Taxation:

Unlike a subsidiary company, a branch office is not qualified for tax exemptions available to local corporations.
3. Representative Office:
Setting up a representative office in Singapore is ideal for foreign companies wanting to explore the Singaporean market before making a full commitment. 
Here are the characteristics of a representative office in Singapore:
Limited Activities:

A representative office cannot engage in profit-yielding activities. Its main role is to conduct market research or liaison activities.

No Legal Status:

Since a representative office can't enter into contracts or conduct business, it's not considered a legal entity.

Short-lived:

Typically, a representative office is only valid for up to three years, after which companies should transition to a subsidiary or branch office setup.
How to choose which foreign company registration option is the best for you?
The choice of the business structure- be it a representative office, subsidiary, or branch, depends on your business needs and preferences along with other factors such as company goals, liabilities, and financial commitments. You may choose to set up a representative office if you are looking to explore the Singaporean market without conducting any profit-generating activities. You can form a subsidiary if you want to establish a permanent and more independent presence in Singapore. Similarly, you may consider setting up a branch if you want to conduct business in Singapore directly under your parent organization.
Read More: Branch vs Representative vs Subsidiary in Singapore
Conclusion
Foreign company registration in Singapore is not only possible but also encouraged, given the country's business-friendly policies. By understanding the difference between subsidiary companies, branch offices, and representative offices, foreign entities can make an informed choice on the best structure that aligns with their business goals. If you're considering expanding into Asia, Singapore provides a gateway full of opportunities.
At OnDemand International, our seasoned professionals excel in guiding businesses through the intricacies of foreign company registration in Singapore. Drawing on deep industry insights and local expertise, we specialize in tailoring the most suitable structural solutions to align seamlessly with your unique business objectives. Let us navigate the complexities, ensuring a streamlined registration process for your enterprise in Singapore.