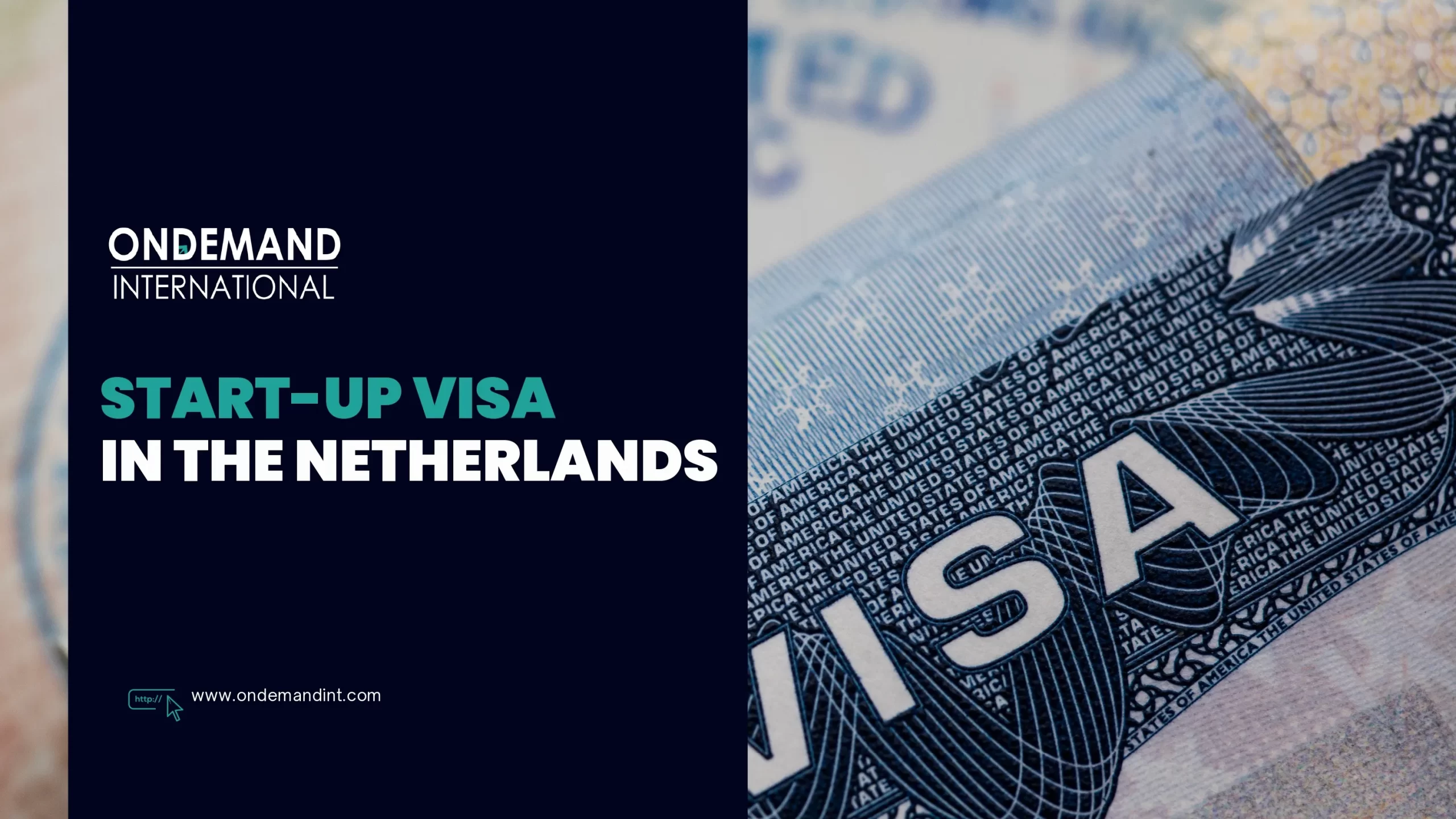 Are you an ambitious entrepreneur or a forward-thinking investor seeking to unlock a world of opportunities in the heart of Europe? If so, the Netherlands is the place to be, and the Start-Up Visa is your golden ticket. In this article, we'll delve into the world of Start-Up Visa in the Netherlands, exploring its meaning, benefits, requirements, application process, timeline, and why it's the ideal choice for budding business enthusiasts and investors. 
Understanding the Start-Up Visa in the Netherlands
The Start-Up Visa is a Dutch residence permit designed to attract talented entrepreneurs from around the world. It offers a unique opportunity for individuals with creative company concepts to launch their start-ups in the Netherlands. This visa opens the door to a thriving ecosystem of innovation, making it easier for you to bring your entrepreneurial dreams to life in this progressive nation.
Benefits of a Start-Up Visa in the Netherlands
Embarking on your entrepreneurial journey in the Netherlands via the Start-Up Visa offers a plethora of advantages:
Access to a Vibrant Ecosystem:

The Netherlands is renowned for its thriving start-up ecosystem, with access to world-class talent, investors, and business networks. By acquiring the Start-Up Visa, you become an integral part of this dynamic community.

Global Connectivity:

The Netherlands' strategic location in Europe provides a gateway to international markets, fostering global business expansion and partnerships.

Residence for Co-Founders:

The Start-Up Visa also extends the privilege of residence to your co-founders, making it easier to assemble a talented team.

Path to Permanent Residency:

Successful growth of your start-up can lead to obtaining a permanent residence permit, ensuring your long-term presence in the Netherlands.
Requirements for Obtaining a Start-Up Visa
To be eligible for the Start-Up Visa, there are certain criteria you need to meet:
Innovative Business Idea:

Your business idea must be innovative and scalable, with the potential to create jobs and add value to the Dutch economy.

Collaboration:

Collaboration with a recognized Dutch facilitator is essential. These organizations guide and mentor you, boosting the likelihood that your startup will succeed.
Financial Sustainment:

You must have enough funds to sustain yourself while visiting the Netherlands.

Business Plan:

A thorough company plan that details your objectives, methods, and potential for growth is a critical requirement.
Application Process for a Start-Up Visa in the Netherlands
The application process for a Start-Up Visa in the Netherlands is relatively straightforward:
Find a Facilitator

: First, identify a Dutch facilitator, a recognized organization that will support and mentor you during the application and establishment of your start-up. They are essential to your achievement.

Develop a Business Plan:

Work closely with your facilitator to create a solid business plan, showcasing the innovation and scalability of your idea.

Submit Your Application:

Submit your application to the Netherlands Enterprise Agency (RVO). It's important to ensure that all your documents are complete and accurate.

Review and Approval:

The RVO will review your application, assessing your business idea, collaboration with the facilitator, and financial sustainability. If all criteria are met, you will receive a residence permit valid for one year.
Timeline for a Start-Up Visa
The process of obtaining a Start-Up Visa in the Netherlands typically follows this timeline:
Application Review:

The review of your application usually takes around 3 weeks.

Residence Permit Issuance:

Upon approval, a residency permit will be issued to you which will initially be good for one year.

Start-Up Establishment:

During your first year, you'll be focusing on building and growing your start-up.

Renewal

: After one year, you can renew your residence permit for an additional two years if your business is on the right track.

Permanent Residence:

Upon successful growth and achievement of set milestones, you can apply for permanent residency in the Netherlands.
Why Choose the Netherlands for Your Start-Up Visa?
Now, you might be wondering why the Netherlands is the best destination for your start-up venture. Here's why:
Innovation Hub 
When it comes to entrepreneurship and innovation, the Netherlands leads the way. It's home to cutting-edge technology, research centers, and a supportive government that nurtures new businesses.
Skilled Workforce 
The country boasts a highly educated and multilingual workforce, ensuring that you have access to the right talent for your business.
Quality of Life 
The Netherlands is a desirable location for business owners and their families since it often ranks highly for quality of life.
Gateway to Europe 
With its strategic location, the Netherlands provides easy access to the European market, serving as a springboard for international expansion.
Investor-Friendly 
The country's business-friendly environment and access to venture capital make it an ideal choice for investors.
Conclusion
The Netherlands' Start-Up Visa is your gateway to a thriving entrepreneurial ecosystem, offering a host of benefits and opportunities for growth. With OnDemand International by your side, you can confidently embark on your journey towards business success in the Netherlands. Don't miss the chance to make your entrepreneurial dreams a reality in this innovation-driven nation.