Overview: Ajman Free Zone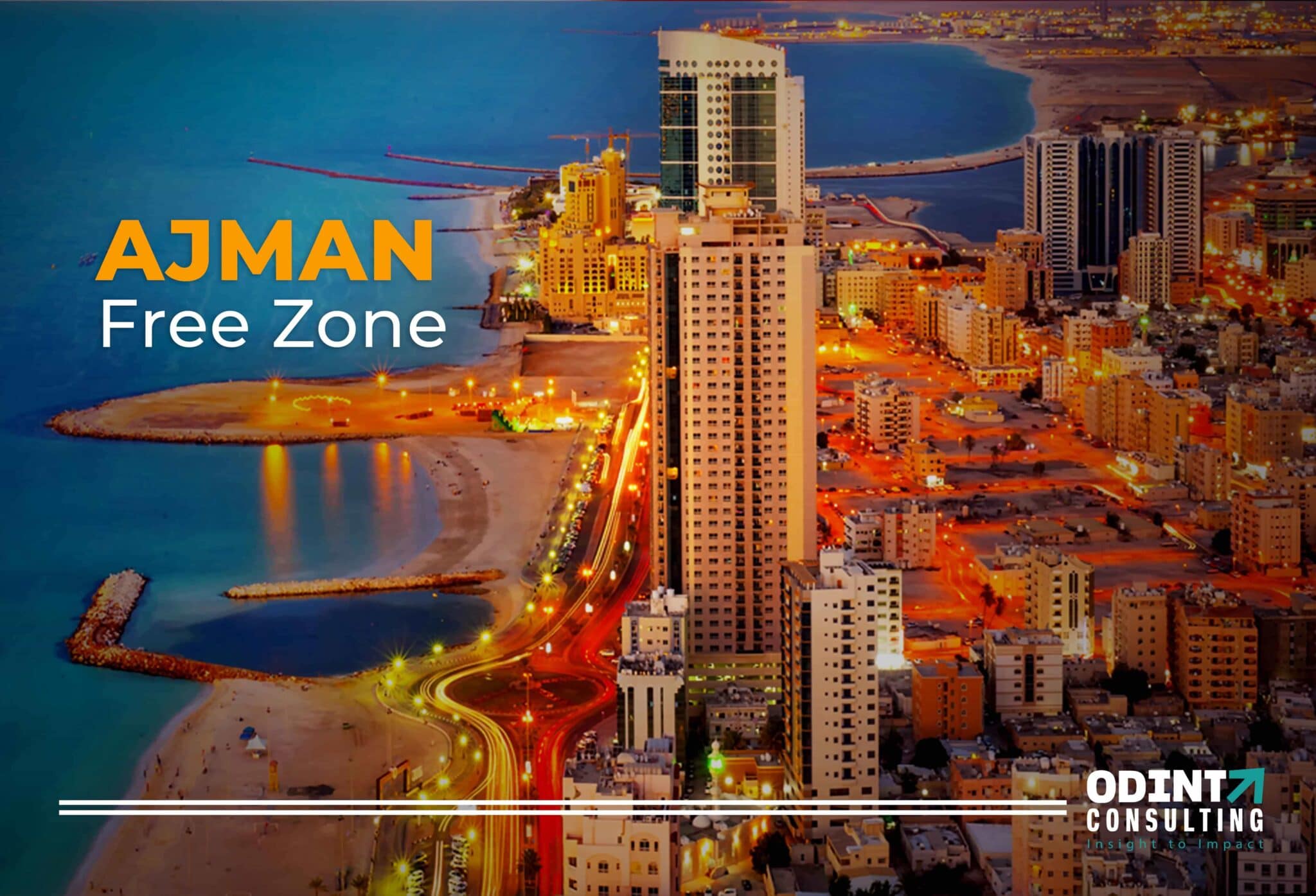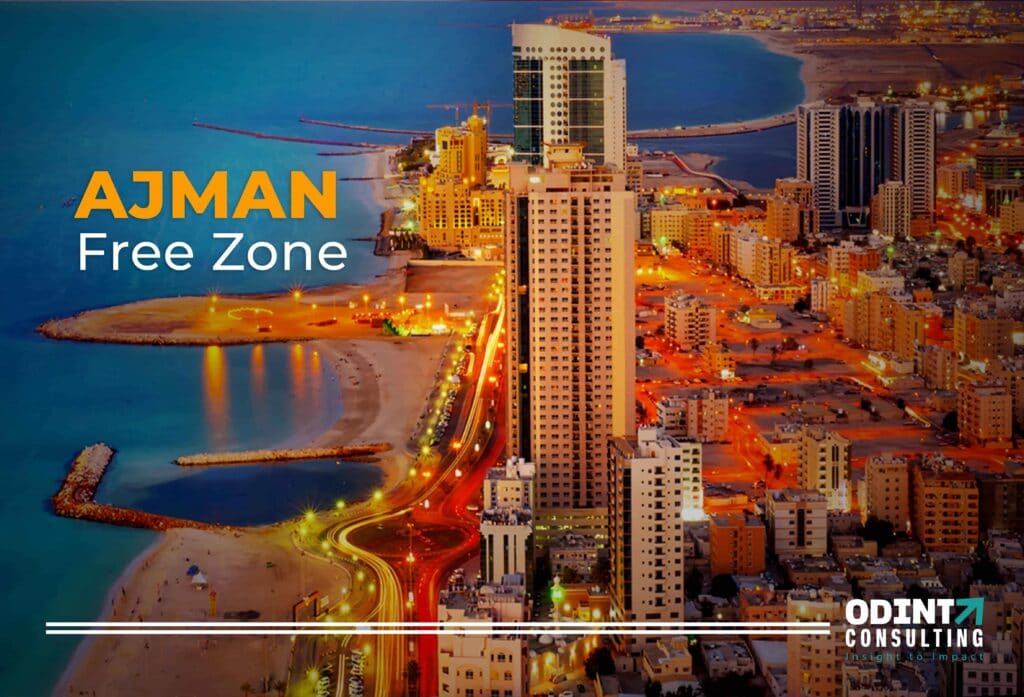 When talking about the most popular and oldest free zone in the UAE, the first name that pops up is Ajman Free Zone. It is located at a 40-minute distance from Dubai, in the Emirate of Ajman. This free zone is head-to-head with a seaport and is proven to be the best for anyone wishing to start a new business.
Everyone who wishes to start their entrepreneurial journey is welcomed in the Ajman-free zone. If you are someone desiring to start a trading or manufacturing company, or you're just a freelancer, you are free to register in the Ajman free zone.
People who are interested in setting up a business in Dubai should take Ajman's free zone into their consideration which will open a lot of options for them and will act as great exposure. New entrepreneurs can also apply for various installment payment options when applying for registering a company in Ajman free zone. You will also get to relish the feature of affordable fees in the Ajman free zone for new entrepreneurs.
In this article, we will be going to discuss more in brief about the Ajman Free Zone and the company registration. So, let's dive into it. 
Various Facilities For Business In Ajman Free Zone
The Ajman Free Zone has various facilities in different sectors. Let's discuss more the office & warehouse and business facilities in this free zone.
Offices & Warehouse Facility
You will get:
Warehouses: The warehouses are built such that they will cover all the regions surrounding the Ajman Sea Port. The expanded area of the warehouse will help new businesses to set up their company.
Offices: These offices in the Ajman free zone can either be present in a separate tower, somewhere nearby or in the headquarters of the free zone.
Flexi–desks: You will get to use the Flexi-desks without any monthly usage restriction, and these are also present either in the headquarters of the free zone or somewhere nearby.
Another great facility of the offices and warehouses is that you will get the immigration office and customs, both across the track from Ajman Free Zone.
Business Facilities
Complete ownership of the organization
Full foreign possession

Simple transmission of profits and capitals

Freedom from export and import responsibilities
Freedom from any kind of taxes
Beneficial pricing of using facilities
Affordable rates on electricity usage
Affordable rates of rents
Simple access to affordable labor
Good infrastructure
Easy service to proceed with various transactions
Receive quick service, such as getting a license in 1-day
Different Types Of Licenses In Ajman Free Zone
There exist 3 types of licenses in the Ajman free zone. Read along to find out more about them.
Commercial License: It enables the distribution of entertainment goods across the UAE.
Industrial License: Licensing the provision of required manufacturing facilities.
Professional License: encircling professional facilities
Service License: Permits the provision of consulting services in any sector.
E-commerce License: A category of licences specifically for businesses engaged in digital trading.
Offshore License
Adding to this list, AFZA, in 2019, includes a new category of Freelance permits into the list. This allowed permitting people a license plus a 3yr visa at affordable costs.
AFZA also permits getting either 3 trading operations or 1 service operation in the license. But one cannot apply for an increase even after making extra payments.
More About Industrial Licenses in Ajman Free Zone
There are some rules to obtaining an industrial license in the Ajman-free zone. Firstly, the establishment should be issued with GCC countries' nationals having at least 51%. The entire manufacturing process should be within the free zone at, at least 40%.  
The establishments with qualified national licenses are free from paying any kind of custom fees for exports from several GCC nations. For the offshore licenses, the firms should run their business from a foreign land.
Documents Needed for Company Registration in Ajman Free Zone
The documents required for company registration in Ajman Free Zone depend on the type of firm you incorporate.
Here are the various documents that will be required based on the types of companies:
For Free Zone Establishment (FZE)
Passport copy that has a minimum 6-month validity period.

If the applicant lives in the United Arab Emirates, the sponsor will provide a letter stating that they have no objections.

Colored photos

Visa or UID
For Free Zone Company (FZC)
Passport copies of every partner which has a minimum 6-month validity period.

Colored photos of the partners

Visa copies or UID

If the applicant lives in the United Arab Emirates, the sponsor will provide a letter stating that they have no objections.
For Branch
Passport copy of the firm's manager which must have a minimum of 6-months validity

Colored photos of the firm's manager

Manager's visa or UID

Copies of trade license and MOA

Board Resolution Copy
Company Registration In Ajman Free Zone
The best part about company registration in Ajman free zone is that your work would get done in 24 hours, and the process is easy plus cost-friendly too. Our business experts at Odint Consulting can assist you with the procedure to set up a company in the Ajman Free Zone.
Here is the list of documents that are necessary for you to keep ready when thinking of registering a company in Ajman free zone.
Passport size photo
Passport copy
Company name
Residential address, phone number, and email
Business plan
Business activity
To make the process of company setup easier, you can take the help of consulting companies. One of the best consulting services is provided by ODINT Consulting services, where we take our client's work as our own, and strive to meet ends anyhow.
There are a set of documents which you would need after your company is successfully set up. Those are:
Chamber of commerce registration certificate
License
Memorandum (for companies that have several partners)
Lease agreement
With the help of all these documents, you will be able to register for a bank account in Dubai.
Cost Of Company Registration In Ajman Free Zone
The price range of the company set up in the Ajman free zone starts from the minimal cost of AED 5,000 per license. This low-cost package is specially made for people who are new to the world of entrepreneurship, usually, people falling in the age range of 20-30 years. 
It is undoubtedly an amazing opportunity to get a license at such an affordable cost in the market of UAE. The other price packages depend on the allocation of visas and business operations. To say the least, the lowest cost is around AED 13,535 for the Trade license suitable for 1 visa.
Cheapest Company Setup Price list in Ajman Free Zone (Per License)
| | |
| --- | --- |
| Type of license | Cost (AED) |
| Pioneer package (20-30 years old owners) | 5,000 |
| Freelance package | 6,000 |
| Trading package valid for 1 visa | 13,535 |
| Service package valid for 1 visa | 16,135 |
Ajman free zone is the only free zone present in the UAE which legitimately offers numerous installments payment alternatives. You can deposit your payment to the company in 2, 3, or 6 installments.
The AFZA has set some conditions that must be met. Its most significant requirement is that payment be made with post-dated cheques from a UAE account. Therefore, if you choose to pay in three installments for your Ajman free zone license, you can submit the first one in the form of cash and the subsequent payments with two cheques the same day you apply for the firm.
If you are visiting from outside the UAE, you will not have any cheques from a UAE account. In this instance, you may use a mate's or family member's cheques, for instance. However, to use that checkbook, AFZA will require him to put his signature on a no-objection certificate. Aside from that, the applicant must produce verification of the last three months' bank statements.
Company renewal price remains the same as the cost of registration. Renewal can be possible without the personally visiting done by the owner. After renewal, you will get:
Renewed lease agreement
New license
An audit report is not required.
Renewed Chamber of commerce certificate
Looking for an Expert Guidance?
Get 30 minutes of free consultation
with our company formation experts!
When deciding where to incorporate a business in one of Dubai's free zones, Ajman Free Zone is a fantastic option. Being the oldest, this zone will provide you with numerous advantages, including complete foreign ownership, a lack of business taxes, reduced property and office rental expenses, no taxation on personal income, and more.
This zone has proved to be a perfect hub for new entreprneurs to start their company, and if you start looking for a consulting service to help you in your journey, consider contacting our experts at OnDemand International.
We are always on our toes when it comes to serving our customers. It is our sole duty to provide our clients with the best service and guide them through their company formation journey. So, contact us today!