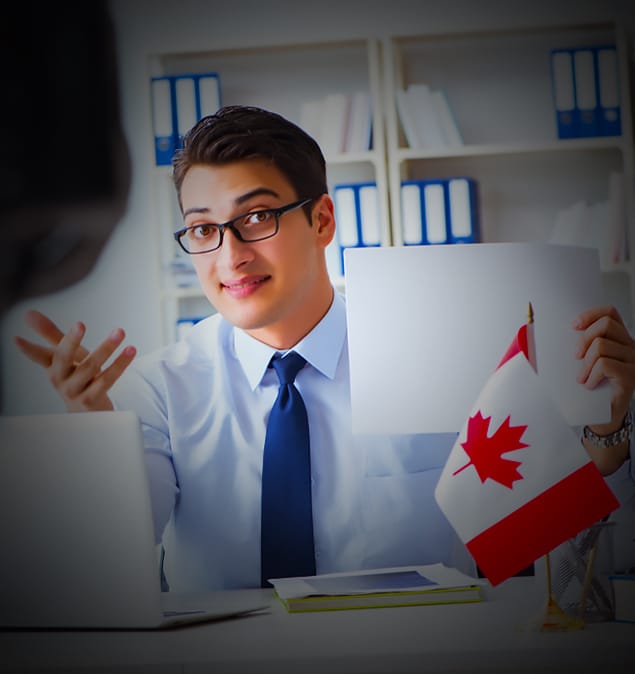 Why Register a Business in Canada?
Canada has consistently ranked among the top 10 countries in the world in the Forbes List of Best Countries for Business. It shares a long border with the US and has many similarities with America with respect to social norms and business environment. Canada is Well-connected with access to three oceans, traversing six time zones, more than 550 port facilities, and 18 airports.
The country has taken several steps to improve its intellectual property (IP) regime by reducing administrative burdens and streamlining procedures for Canadian businesses
Canada – A Premier Business Hub
Here are some factors that make Canada one of the best options to register your business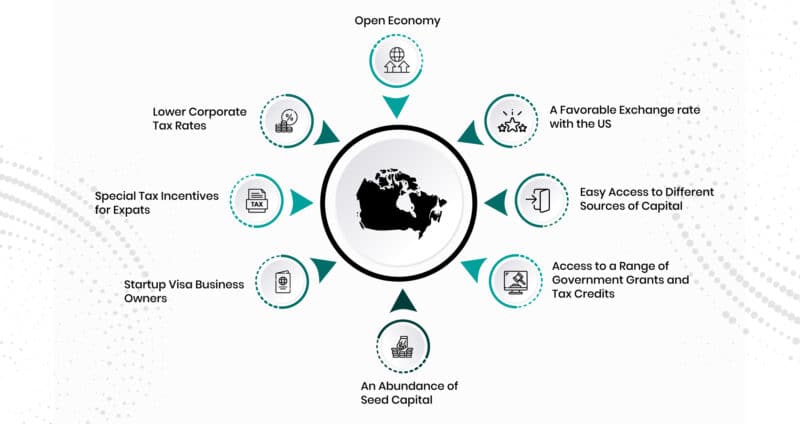 Types of Companies you can form in Canada
Here are the different types of companies you can form in Canada
Introducing a Corporation
A Corporation or a Private Limited Company is the most common type of legal entity used for company formation in Canada.
It can be formed under the Provincial Company Act or the Canada Business Corporations Act. (i.e. either at the province level or the federal level).
With ODINT, the process of setting up a Canadian Corporation is simple. All you need to do is contact us and provide all your details. We will ensure that all steps are followed, all boxes ticked, and your company is registered in canada no time
Company Formation in Canada Process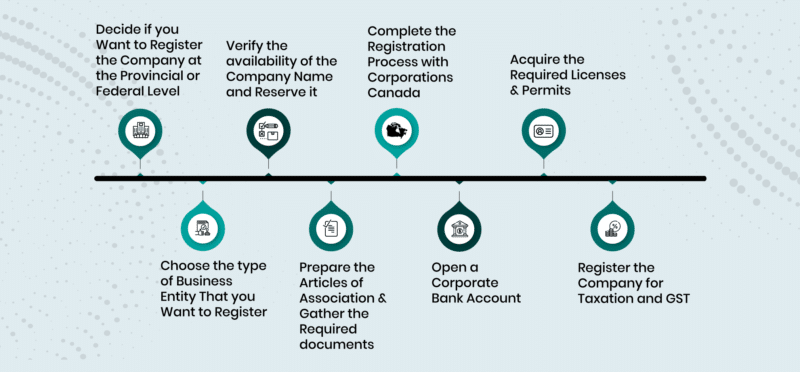 Why choose
Odint Consulting?
Odint Consulting BV is a pioneer in international market entry. Having setup 500+ companies from 30 countries in the Netherlands from 42 different industry sectors, we fully understand your business needs. Get started in less than 15 days
Top Sectors in Canada
Here are some Canada market insights. Take a look at the top sectors in Canada