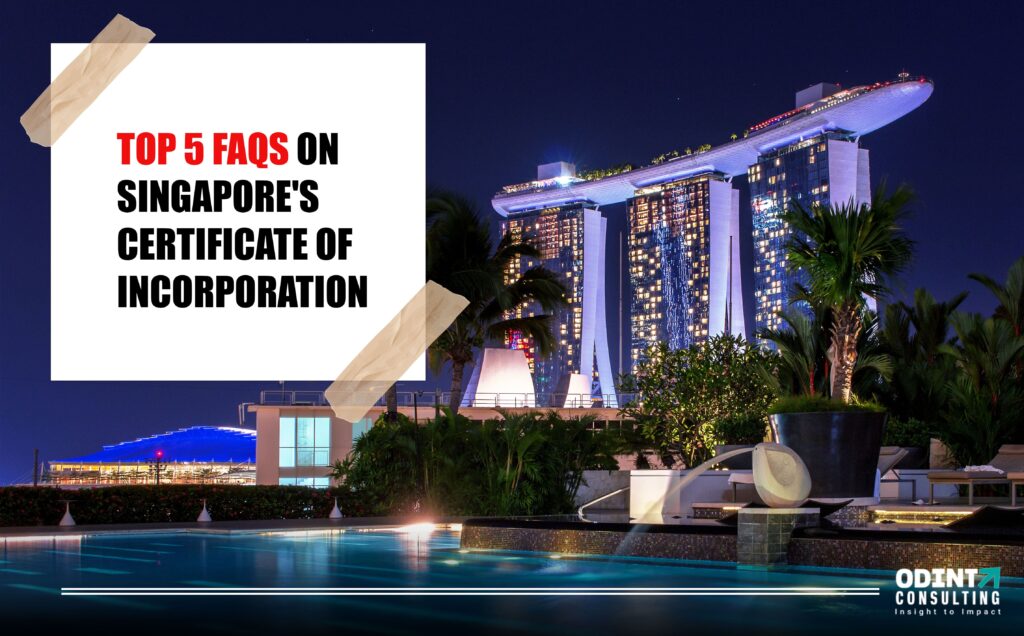 5 FAQs on Singapore Certificate of Incorporation
A Certificate of Incorporation (COI) is an official statement that confirms your business and also confirms the firm's conformity to Singapore's laws.
However, if you're planning to begin an enterprise in any country you must look to see what regulations govern the formation of businesses. The certificate of incorporation could assist in the legitimacy of your business and make sure that conducting business within Singapore is adequate & straightforward.
In this article, we've compiled the top 5 FAQs on Singapore Certificate of Incorporation (COI) procedure to help you start. Stay connected for further detailed articles on each stage of the procedure!
What is a Certificate of Incorporation in Singapore?
The certificate of incorporation (COI) is an authorized statement that acknowledges the establishment of a business in Singapore. It also provides proof that your business has been legally registered with the authorities and therefore in compliance with the applicable laws and rules. 
The Certificate of incorporation (COI) can only be taken in by the company's designated filing agent and the holders of positions. In order to obtain the Certificate Of Incorporation an essential process to start an enterprise in Singapore.
Eventually, when you start your business you will obtain an exempt copy of the COI. The associate or contact person who you provide to ACRA during the process of establishing the business will receive this COI in the mail.
Who issues the COI in Singapore?
It is granted by the Accounting and Corporate Regulatory Authority (ACRA). If your application is accepted and you have been issued a Singapore Certificate of Incorporation.
When you're incorporating a firm in Singapore, there are several aspects to consider like the type of company you wish to establish and the name you want to use for the company, as well as your shareholders' number. Additionally, you must designate at minimum one director who is a citizen of Singapore
What are the elements that should be part of COI?
If you've figured out what an incorporation certificate is let's find out more about what it has to offer.
Firm name
Registration Number/Unique Entity Number (UEN)
Incorporation date
Names of firms that were previously used (if appropriate and up to five of the most recent names)
The company structure (LLC, PLC & so on.)
Book end-to-end experts consultation with Odint finance and legal experts
What are the benefits of having a Certificate of Incorporation in Singapore?
This Singapore certification of incorporation will be crucial since it will be needed for a variety of reasons.
Open corporate bank accounts
If you're looking to open a corporate bank account The COI is among the most essential documents you'll require. It indicates that you've established your business properly and is a legal entity registered on the register of business owners.
Formal business contracts must be signed
A COI is required to sign formal agreements with other corporations or individuals. Without the Singapore Certificate of Incorporation, companies may not be permitted to engage in certain transactions or activities.
Define your company's legal standing
This document confirms that your company is legitimate and is registered in Singapore. The COI will aid in building trust among suppliers, customers, and other parties involved in your company. 
The certificate can also serve as a valuable reference for important information regarding your business including its registered address shares capital, address, and directors.
Handle for banks loans as well as different financing alternatives
The COI will provide banks with the confidence to loan you money. Without the Singapore COI certificate, it can be difficult to obtain money from banks.
Sell the company's assets to the third party
The COI could enhance your value as a business and makes it more attractive to potential buyers. If there are disputes or issues between the sale and the company, the Singapore Certificate of Incorporation may assist in resolving the issues faster and more effectively.
How can you get a Certificate of Incorporation?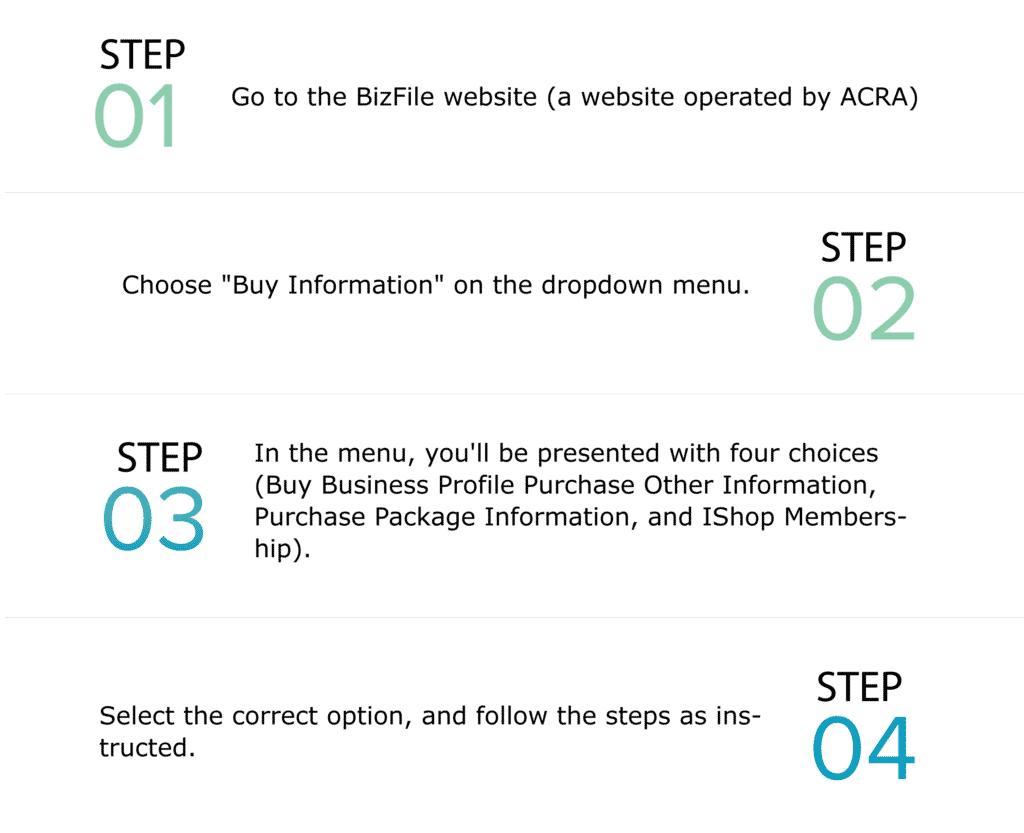 This is a step-by-step procedure for purchasing the certificate of incorporation:
Step 1. Go to the BizFile website (a website operated by ACRA)
Step 2. Choose "Buy Information" on the dropdown menu.
Step 3. In the menu, you'll be presented with four choices (Buy Business Profile Purchase Other Information, Purchase Package Information, and IShop Membership).
Step 4: Select the correct option, and follow the steps as instructed.
ACRA issues an electronic message to its shareholders to confirm its creation. The company's registration number is listed. The official certificate of incorporation issued in Singapore is considered to be a soft duplicate. ACRA charges S$50 per certification of incorporation.
Book end-to-end experts consultation with Odint finance and legal experts
If you're planning to set up your business in Singapore you must have a valid certificate of incorporation. The certificate of incorporation is the official record that attests to the fact that your company is legitimately registered in Singapore. But when getting an incorporation certificate, you might have some questions, like who issues the COI, what the positive aspects of having an incorporation certificate are, and how to get an incorporation certificate. We've covered the Top 5 FAQs on Singapore Certificate of Incorporation in this article, which should help you get any questions answered.
If you want to obtain an incorporation certificate in Singapore, consult our business experts at Odint Consultancy. We take great pride in providing Singapore incorporation solutions & helping our clients throughout the procedure.
Meet Apurva Gaur, an accomplished and dedicated Company Secretary, whose passion for corporate governance and legal compliance has shaped her remarkable journey in the business world. With a wealth of experience and a keen eye for detail, Apurva has emerged as a leading authority in the field of corporate governance, earning accolades for her invaluable contributions to the companies she serves.