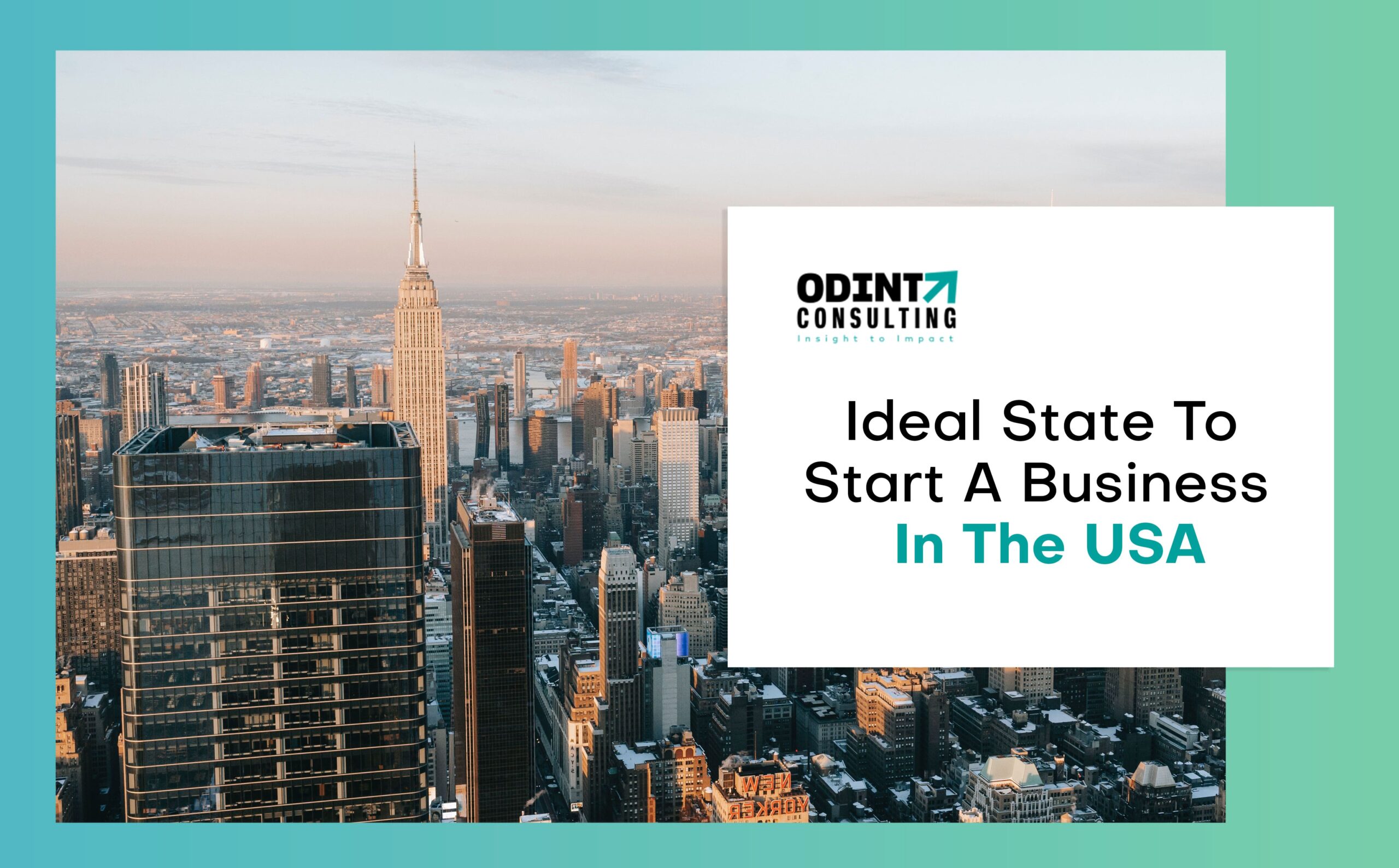 Best State to start a business in the USA in 2022-23
It takes a lot of effort, determination, and courage for any startup company to operate. Even a good business would collapse without a proper strategy. An effective business strategy will assist your business in achieving the ideal, future condition that you envision. However, before setting up a business, it is crucial to be aware of the business location and the advantages that come with it.
In this article, you will learn about the factors that determine an best state to start a business in the USA. You will also learn about the various states that could be the best state to start a business in the USA.
Considering Factors in selecting the best state to start a business in the USA
When an entrepreneur decides to incorporate a business in a state, the entrepreneur considers certain factors that would help the company to achieve maximum success. Here are some factors that should be considered while choosing the best state to start a business in the USA.
Location– Any company that is starting a business must consider the location carefully. A good location draws potential clients and staff and can enhance a company's performance over time. A business's accessibility and reliability naturally improve with a good location.
Business plan– A good business plan is a must for any start-up company. It helps the company achieve success and prevents the company from incurring huge losses.
Business Structure– To achieve success for a business, a good business structure is necessary. The LLCs business structure is used widely in the USA to determine the best state to start a business in the USA. Limited Liability Corporation helps a company operate in the state without being physically present in the state.
Tax– Taxes are an important aspect for any business before setting up a business in the state. Some states might impose taxes whereas other states might not. Hence, knowledge of taxes will help a company figure out which state would prove to be the best state to start a business in the USA.
Start-up financial cost– If an entrepreneur wishes to register a business, the start-up cost estimates are one of the most critical factors. Additionally, an entrepreneur needs to consider the operating capital needed to manage their business. Therefore, large financial investments are needed.
An entrepreneur can choose a state where a firm with little capital can be established.
Legal rules– knowledge of legal laws would benefit the company as it will help them deal with business disputes.
Workforce or Human resource– Businesses could only work at full capacity if they have excellent employees. Choosing a state with more population could be a better choice since there would be more alternatives for choosing a potential staff.
List of a few states considered to be the best State To Start A Business In the USA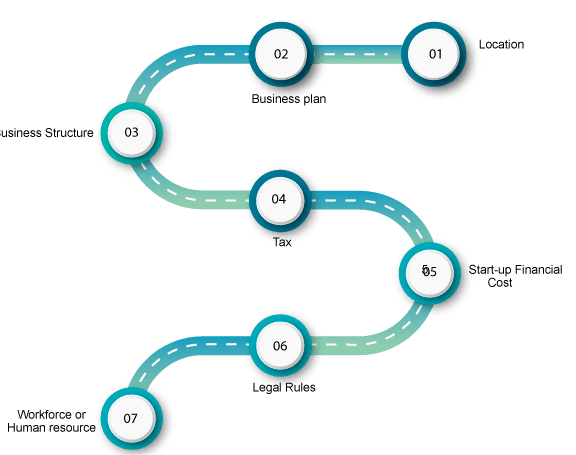 Here is a list of a few states that could prove to be the best state to start a business in the USA: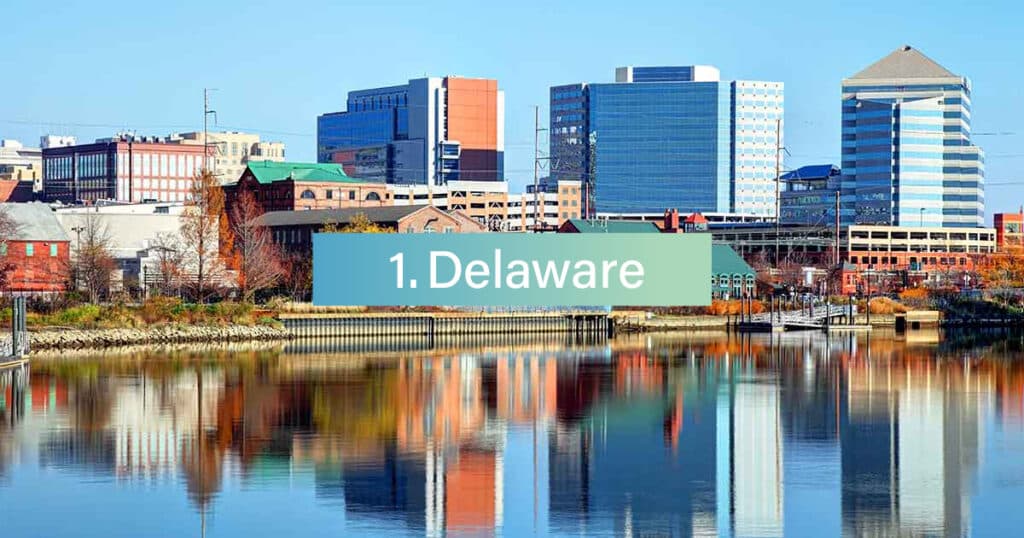 1. Delaware
Delaware is one of the best states for any start-up company to open its business. It comes out on top due to its advantageous conditions like business-friendly laws, excellent judicial system, enhanced privacy, and low tax system. More than half of the fortune 500 companies are incorporated in Delaware in the USA. Delaware can be chosen as the best state to start a business in the USA because of the benefits that it has to offer:
Delaware has an excellent special court known as Chancery Court, which was established to deal with business-related legal concerns. They employ judges who are specialists in corporate law. As a result, the judge's judgment in a business dispute is neutral and fair.
The state has low annual costs and quick annual filing requirements for new startups.
Delaware offers flexibility for the corporate sector as it is not a necessary requirement that executives and directors remain in the state in order to conduct their operations. Additionally, Delaware permits firms to operate alone, which is not permitted in the case of other states.
Startups are not required to divulge their confidential information in Delaware. As a result, it is regarded as one of the greatest options for privacy protection..
Delaware has tax laws that are friendly to businesses. In addition, there is no VAT, no tax on transactions, and no state income tax. Consequently, corporates benefit from Delaware's financial advantages.
Delaware is an ideal state for large businesses because of the perks it has to offer. However, for small and new enterprises with low budgets, it may not be the case and the companies may end up having to spend more.
2. Nevada
Nevada is considered the best state to start a business in the USA due to its exceptional tax benefits. Nevada's LLC Act permits it to refrain from disclosing personal data to the IRS. 
The advantages that the state provides for setting up a business are:
Nevada allows businesses to run their business smoothly in the state by registering as foreign entities.
Nevada provides significant tax advantages for businesses since there is no state income tax, corporate tax, or franchise tax.
Nevada ensures the privacy of corporates. If you do business in Nevada, it will allow you, your managers, and your business investors to remain anonymous while filing a lawsuit without disclosing your personal information.
Incorporating a business in Nevada offers protection of your private and LLC assets.
The benefits offered in Nevada are only for large businesses as you have to pay a very high additional annual cost per year which is $350 and an even higher filing fee of $425.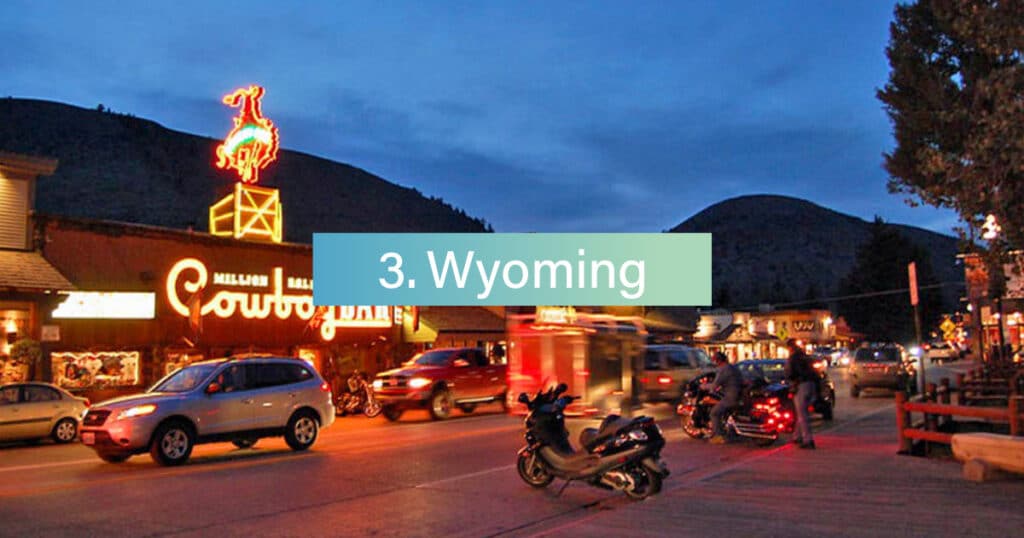 3. Wyoming
Wyoming is considered the best when it comes to establishing a business with tax benefits and providing economic incentives. It charges a meager rate of 4% tax on sales and it charges no tax on personal income and corporate income. The filing fee and annual costs for businesses are $100 and $50 respectively. Nevada also offers friendly laws to its businesses
The advantages of registering a start-up company in Wyoming are:
It offers flexibility as the entrepreneur is allowed to do the registration process online. The proprietor doesn't have to travel to the state to conduct business using this strategy.
Wyoming offers excellent business advantages to corporations. The registration fee is low in the state and it also provides substantial tax benefits to its businesses.
The state has strict laws to safeguard corporate assets.
Wyoming is more advantageous for those businesses that live and function in the state. If a business is set up remotely in the state, the business will not be able to enjoy the benefits that the state offers. Moreover, there is a higher property tax in Wyoming.  
4. Texas
Texas is considered one of the best places to register a business due to the following benefits that it offers:
It provides no tax on corporates and personal income
It is seen as an influx of new businesses since start-up costs are reasonable.
The cost of living is low.
5. Florida
 Florida is a favored destination for a lot of business due to the following reasons:
Great location for start-ups
Corporate income tax is 5.5%, which is low
If u set up your company as an LLC, there would be no income tax.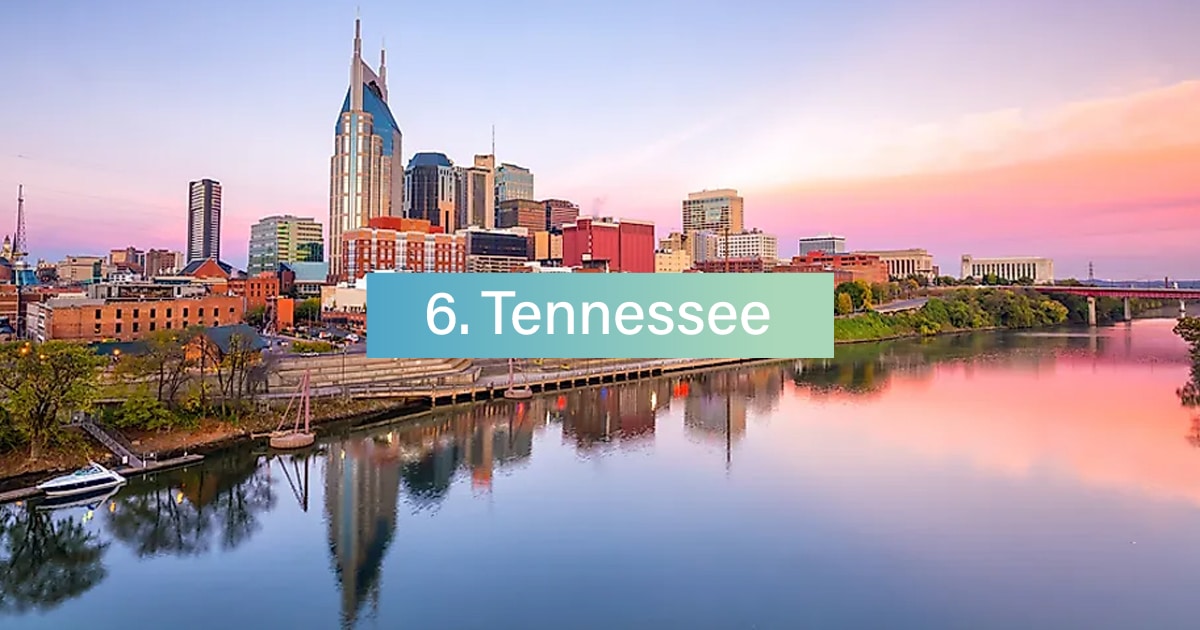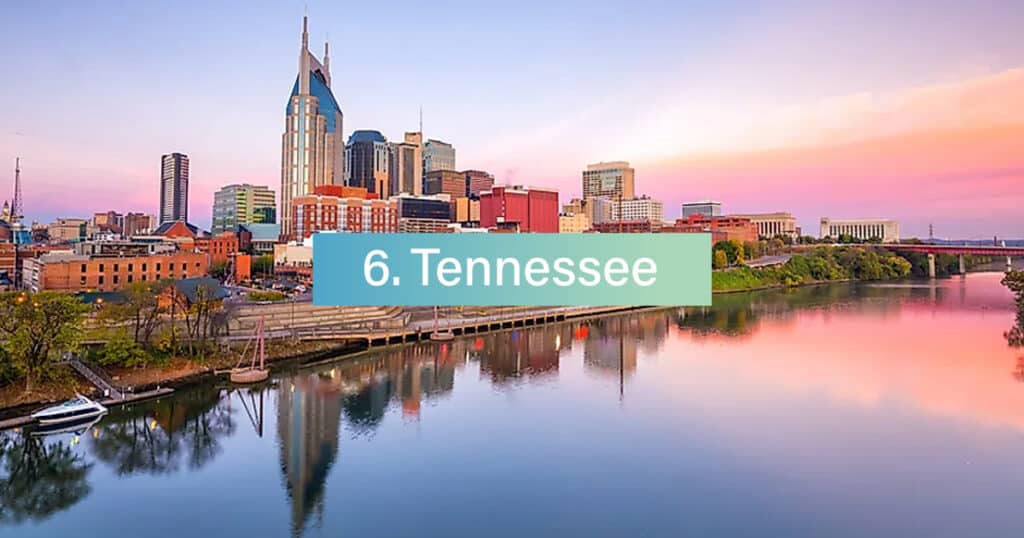 6. Tennessee
 The benefits that Tennessee gives in order to attract corporates are:
Low living costs
Individual income taxes are nil
The infrastructure facilities are strong
The state where you reside: Home State
When considering whether to register a new business in any state, several different considerations are taken into account. Even though Delaware, Nevada, Wyoming, texas, etc may look appealing due to their advantages in the various field, the best place to incorporate a business is the place where you reside. This will make it easier and more favorable for you since you will have more knowledge in all the fields like legal laws, taxation system, etc. so setting up a business in a place where you reside would be a better choice.
Book end-to-end experts consultation with Odint company formation experts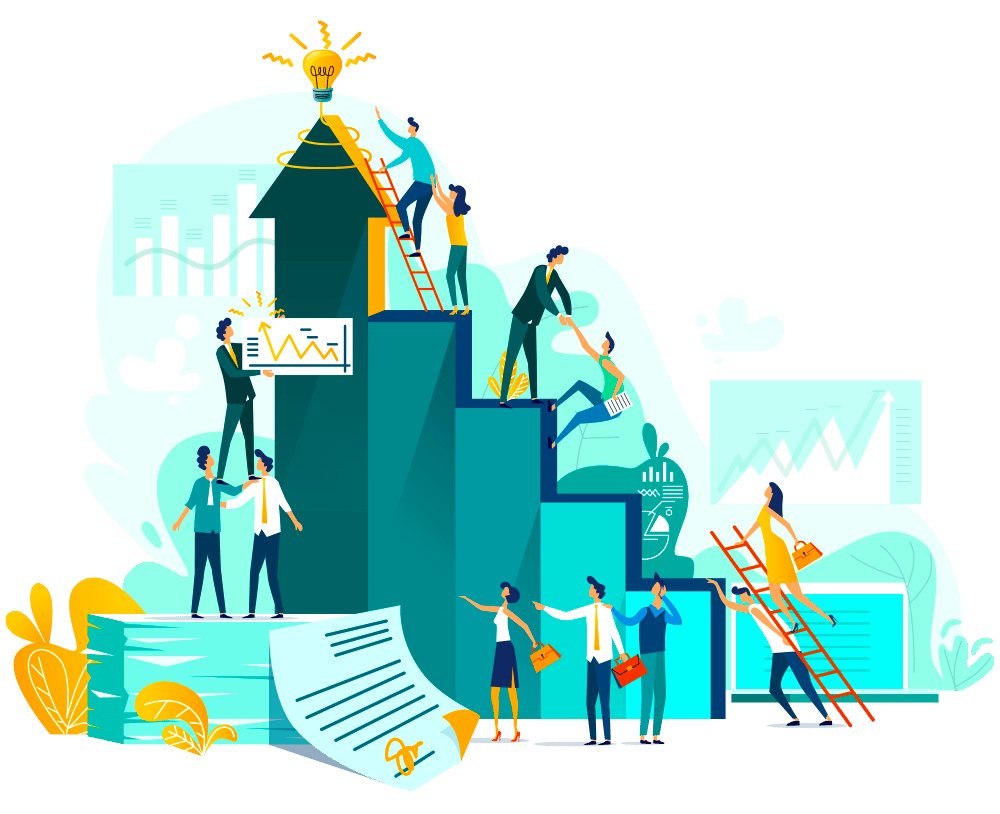 If you want to earn a good amount of money without incurring losses, you need to be aware of the various opportunities and benefits that different state has to offer, regardless of the place you choose for business, choosing the best state to start a business in the USA will only be possible if you have accurate information,
For more questions, you can take the help of ODINT Consultancy. We will assist you with any questions you have.
Factors that help entrepreneurs decide an ideal state are- location, business plan, business structure, tax, financial investment, legal laws, and human resources.
The most favorable states for startups are-
Delaware
Nevada
Wyoming
Texas
Florida
Tennessee
When it comes to creating a firm with tax advantages and offering economic incentives, Wyoming is regarded as the best. It offers a sales tax of 4% and levies neither personal nor corporate income taxes. The filing fee and yearly expenses for businesses are quite affordable at $100 and $50, respectively.
Parshant Gaur is a company formation specialist with 4+ years of expertise in international business. Financial planning, risk management, and other related areas.