Business Registration Cost in UAE
UAE is one of the most attractive destinations due to the various benefits of establishing an enterprise in the nation. Due to its business-friendly policies, global connections, tax advantages, and high-quality infrastructure facilities, Dubai is favored by many entrepreneurs.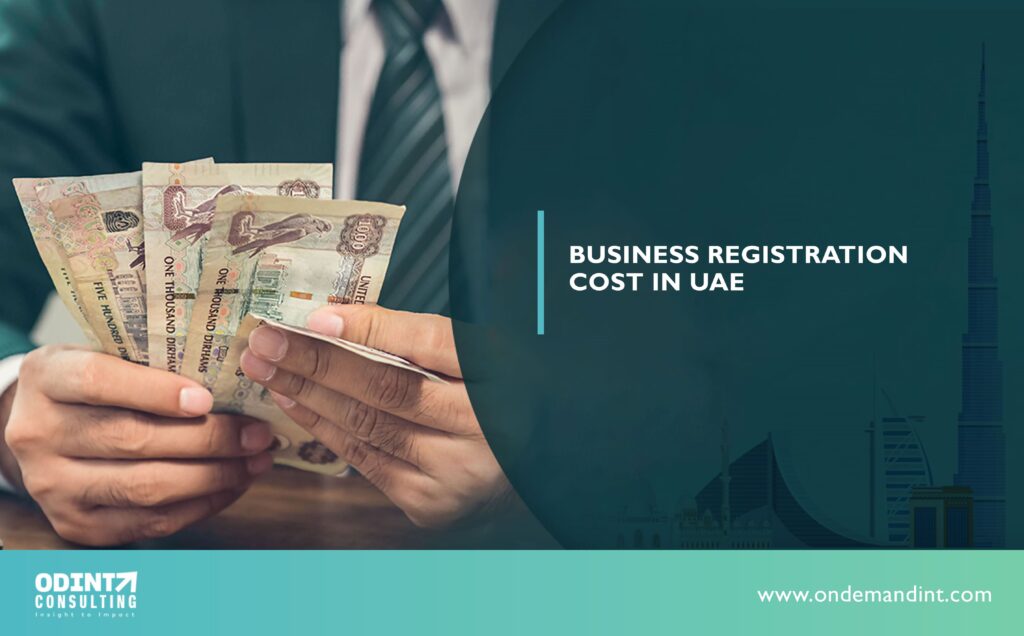 Hence, starting a business in Dubai may be quite profitable for the entrepreneur. Entrepreneurs should, however, at the very least, have a general concept of how much capital will be needed to launch a firm in Dubai before starting one. Entrepreneurs can better plan for business startups and raise cash if they have a basic understanding of the capital required.
As such, this article will explain in detail the business registration cost in UAE.
Components of business registration cost in UAE
The business registration cost in UAE is influenced by numerous variables. Among these are things like the company's jurisdiction, commercial operations performed by the firm, the kind of license required, and other relevant aspects. 
The components for the business registration cost in UAE for establishing various kinds of companies would include the following:
1. Costs incurred for registering a firm
The business registration cost in the UAE is determined by shareholder participation, economic activity, and visa applications. 
In order for the business to operate in the province, a small registration fee is required. However, any further improvement will result in a cost increase.
The business registration cost in UAE to set up a Limited Liability Corporation can be between AED 22,000 and AED 24,000. 
Similarly, the business registration cost in UAE to register a firm in the free zones starts is approximately AED 15,000.
2. Licensing fee for the business
All legally recognized businesses in the UAE are required to acquire a relevant license in order to conduct business operations in the nation. 
Hence, another important business registration cost in UAE is obtaining a license to conduct business operations in the UAE.  
Additionally, obtaining a license protects business owners from any possible compliance issues as well. 
Any license is authorized only when a corporation complies with all business laws and regulations. These permits must be renewed annually.
In order to conduct business in the UAE, the following licenses may be issued based on the form of business:
Commercial License

– Acquiring a commercial license enables the trading of particular categories of commodities

Service License

– A service license enables an individual to offer services to different sectors.

Industrial License

– Acquiring an industrial license enables an individual to produce products in the UAE.

Other forms of the license may include Tourism License, Agriculture License, etc. 
3. The costs incurred for renting an office
A precise business office location or address is essential in order to conduct commercial operations. As such, one of the most important business registration cost in UAE is that of renting an office space. 
In order to rent an office for business purposes it is important to pick an appropriate location since the designated place will receive all relevant correspondence and notices. It costs between AED 15000 to AED 20000.
4. Expenses incurred for reservation of trade names
The Economic Administration of the region where the firm, as well as the trade name, would be registered will determine the registration costs for trade names in the UAE. 
The lowest prices that will be levied by the Dubai Economic Department are:
The business registration cost in UAE for the reservation of trade names is AED 750. 

However, the registration amount for registering a foreign name is AED 2000.
5. Visa expenses
Dubai encourages commercial establishments from individuals from all over the world. These customers need a residence permit in order to live and do business. 
Even though they need a visa to work, large corporations are allowed to bring in workers from other nations.
6. Memorandum of Association fee
The Memorandum of Association fee for business registration cost in UAE includes the following-
For attestation of the signings on a record with a valuation of no more than 100,000 Dirhams, each party to the agreement must sign for a fee of AED 300. 

If the companions sign the agreement at various business centers, it will cost AED 500. 

AED 100 will be charged for every member's digital signature.
Cost breakup for business registration cost in UAE
The cost breakup for business registration cost in UAE is shown in the table below:
| Descriptions | Cost Involved |
| --- | --- |
| Application for an initial approval certificate | AED 120 |
| License registration fee | AED 600 |
| Trade Name Reservation | AED 620 |
| Foreign Trade Name Reservation | From AED 1000 to AED 3000 |
| DED Trader License | AED 1,070 + AED 300 Dubai Chamber fees |
| Intelaq License | AED 1,070 |
| Business center fees | AED 25,000 |
Benefits of incorporating a business in the UAE
Registering a firm in the UAE provides the entrepreneur with the following benefits:
By forming a business in a free zone, the entrepreneur can acquire 100% international ownership.

A single director from any country is all that is necessary for an offshore firm to be 100% foreign-owned.

The two largest financial hubs, Dubai and Abu Dhabi, both have offshore amenities that draw a significant amount of international investment.

If correctly formed, businesses with Dubai registrations are not subjected to corporation or income tax.
In addition to having a stable political environment, Dubai has a business-friendly administration that encourages and supports corporate growth.
Book end-to-end experts consultation with Odint legal, accounting and company formation experts.
Documents required for company Registration in the UAE
Memorandum of Association (MOA) and Articles of Association (AOA): These documents are the constitution of the company and set out its basic rules and regulations. They must be drafted in Arabic and English and must be notarized.
Shareholders' and directors' passport copies: Passport copies of all the shareholders and directors of the company must be submitted.
Proof of residential address: This can be a utility bill, bank statement, or credit card statement.
Company name reservation form: This form must be submitted to the Dubai Economic Department (DED) or the respective Free Zone Authority to reserve the proposed company name.
Ejari contract: This is a lease agreement for the business premises.
Trade license: This is a permit issued by the DED or the respective Free Zone Authority that allows the company to operate its business.
NOC from the sponsor: If the company is a foreign-owned company, a NOC must be obtained from a UAE national sponsor.
Bank reference letter: This letter from a bank confirms that the shareholders have sufficient funds to invest in the company.
Business registration cost in UAE is one of the most important things to consider whenever an entrepreneur thinks of establishing a firm in the UAE. However, The decision of whether to form a company in the UAE or Singapore will depend on your specific business needs and goals. Business registration cost in UAE is based on the form of legal entity you wish to incorporate. You must include additional costs when determining a firm's registration price, such as license fees, bank account charges, office rent, and so on. The price to register a business in the UAE is covered in this article.
For more queries on the related topic, you can consult our experts at Odint Consulting. We will be delighted to aid you to solve your queries.
Your 100% dubai company registration guide- complete details, process, documentation. 100% ownership and remote incorporation.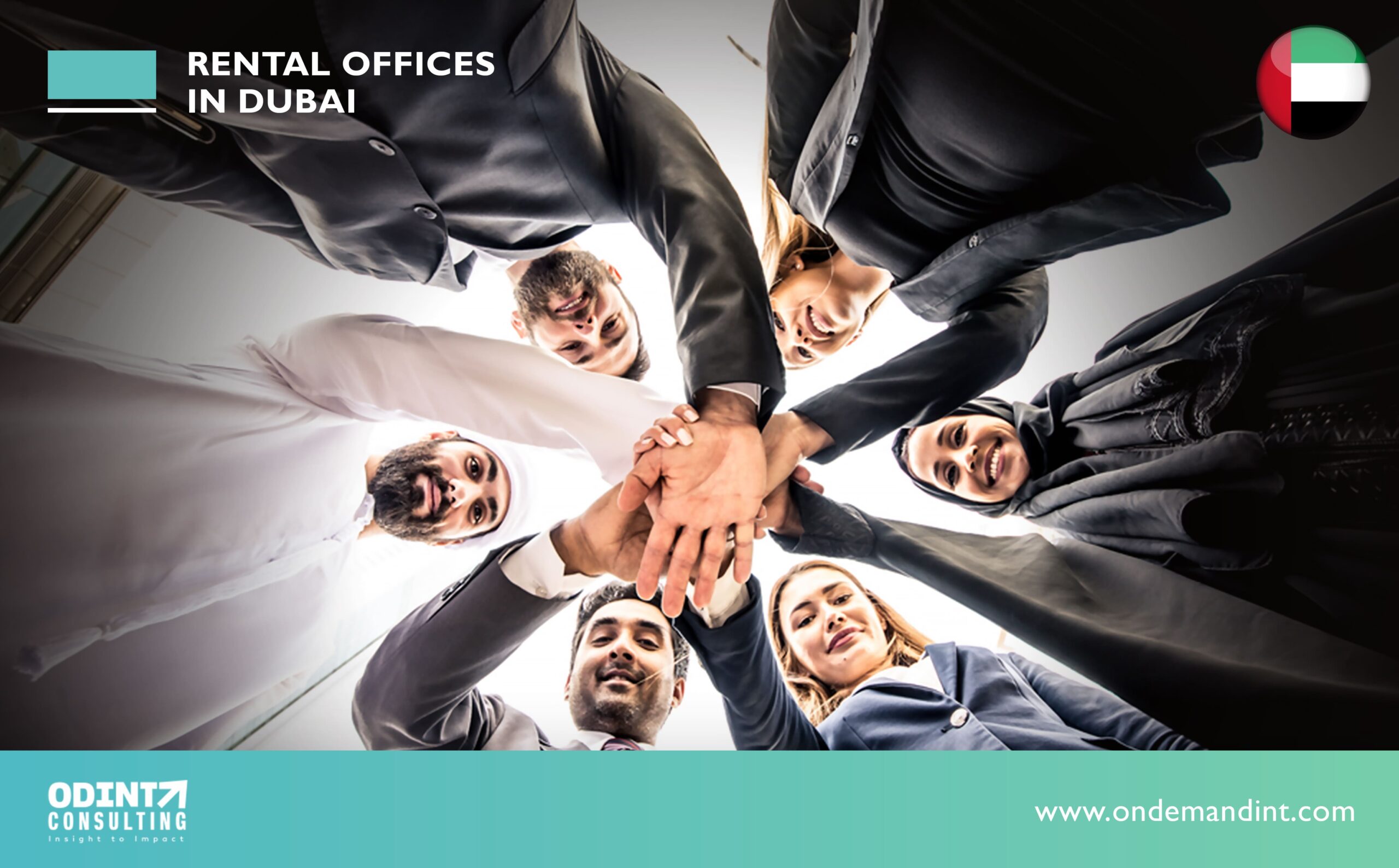 Reason for having rental offices in Dubai is the ease of accessing the office by your employees. You can also find offices for rent in Dubai with different sizes so you can choose the one that suits your needs and budget.
Before registering a construction company in Dubai , you must first secure a license to begin operations. The following are the several types of construction…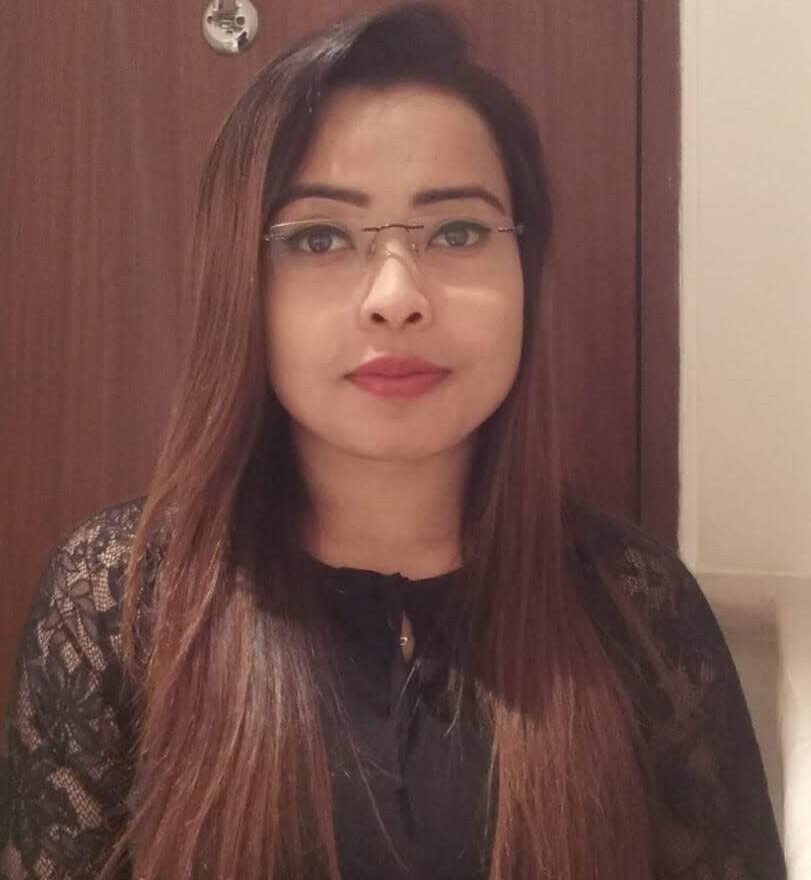 Reshma Ali has great expertise in mergers & acquisitions, Financial planning, and international company formation and offers advice and knowledge to help businesses achieve their objectives.