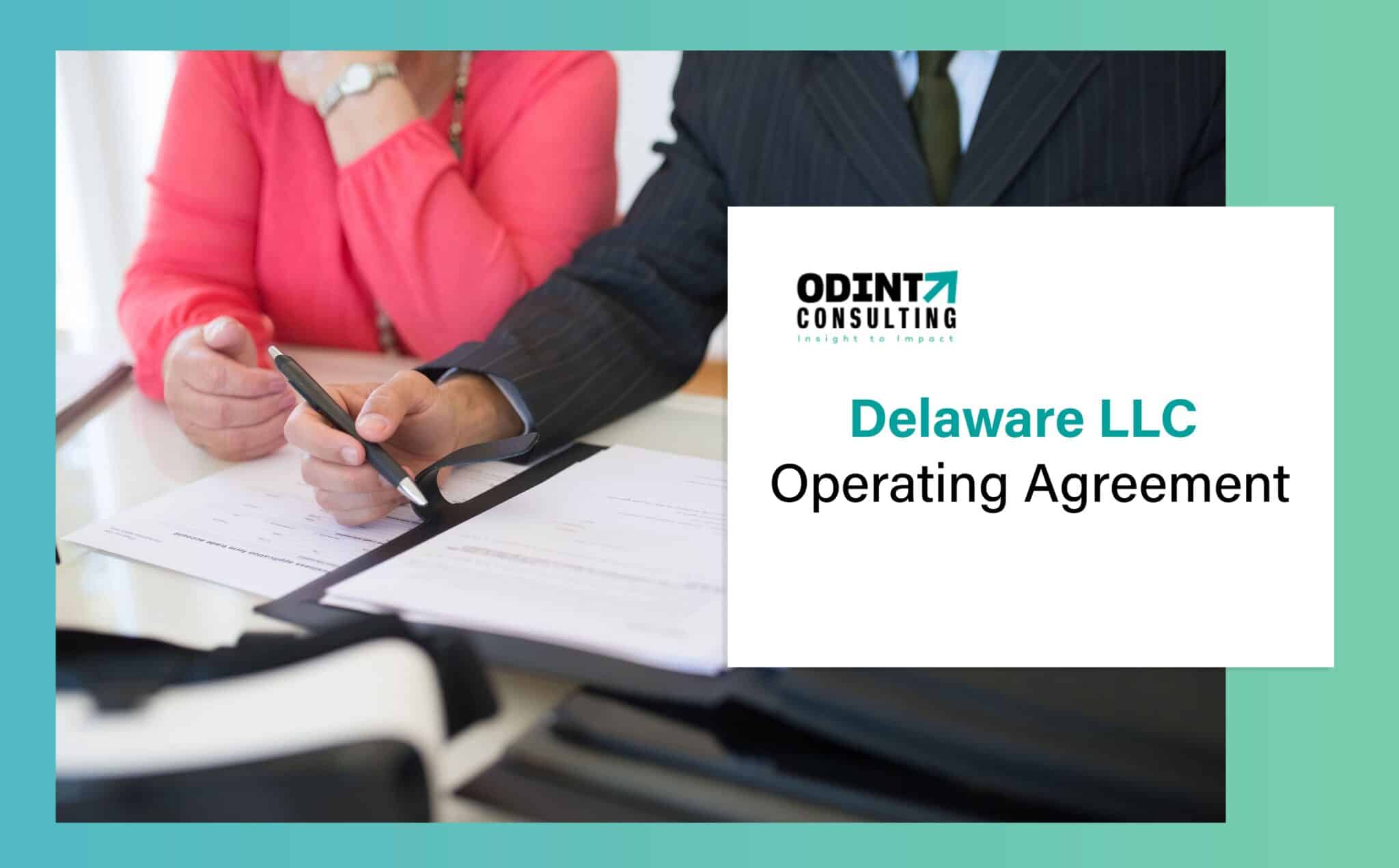 Delaware LLC Operating Agreement
Although Delaware doesn't require an operating agreement, it is a formal process for a Delaware LLC to possess an operating agreement. This Delaware LLC operating agreement will provide the foundation for an LLC to function harmoniously.
Such agreements involve the circumstances that regulate the LLC's attention, undertakings, government, and clauses that control the rights and obligations of its partners. It is the fundamental document that regulates the LLC.
As in this article, we will be going to learn more about the functioning of the Delaware LLC operating agreement and how it impacts the LLC firms.
Overview of Delaware LLC Operating Agreement
What's an Operating Agreement?
An operating agreement can be defined as:
When LLC is formed for the first time, a non-mandatory document will be drafted.
This is a detailed description of the company's financial and operational decisions, including rules, laws, and regulations.
The agreement's purpose is to regulate company internal processes in a manner, that meets the needs of the business owners.
After signing it, an official contract that binds all LLC members to its terms.
Although Delaware doesn't require LLCs to draft operating agreements, it is dangerous to do so. This clause is optional, but you should reconsider your state's laws.
Content of LLC OAH
The Operating Agreement typically covers topics like:
Percentage of members who own the property
Voting rights and responsibilities
Members and managers have the power and duty to perform their duties
Profits and losses are divided
Holding meetings
Buyout and buy-sell procedures (procedures to transfer interest or in the case of death)
The amendments will be proposed by the member of the LLC;
These modifications will be communicated to distinct participants of the LLC for conversation.
If all participants approve the modifications at the edge of the discourse, then a recent Operating Agreement can be drafted.
After being ratified by all LLC partners, the recent Operating Agreement will be the modern firm's regulating bylaws.
Types of Operating Agreement
The Delaware Division of Corporations does not require those operating agreements to be drawn up when an LLC is formed. They should also be kept current as necessary. You will need to know those operating agreements can be tailored to your LLC based on the type of LLC you have.
Single-Member Delaware LLC Operating Agreement
A single-member LLC can be occupied by one individual. Multi-member LLCs can be owned by several people. Although single-member LLCs don't need operating agreements, it is a good idea to create one.
Multi-Member Delaware LLC Operating Agreement
Multi-member operating agreements are available for both member-managed and manager-managed LLCs. Multi-member Operating Agreements for member-managed LLCs usually place the members in control of the LLC's management. Decisions are made by a vote per person or percentage.
The LLC owner or owners may modify this agreement to define individual obligations for each member or impose obligations upon them. You may include any clauses that are not unnecessary or unfavorable to a common policy.
Multi-Member Delaware LLC Operating Agreement with Classes of Members
Multi-class structures are one of the most complicated arrangements for LLCs in Delaware.
Different participants can possess several rights and obligations. You can do this by classifying them into different groups. 
Each class can have different rights, such as voting, reporting, economics, or other rights. A multi-class operating arrangement can include the names and privileges of each class member. 
The Delaware LLC freedom to treaty principle authorizes the LLC founders to create clauses that define limitations on permission, responsibility, and administration, as well as any other pertinent details. You must identify the unique rights and privileges of each class in the LLC Operating Agreement.
Protected series are a type of LLC series that provides enhanced asset protection to its members. The protected series is designed so that each member owns only the assets of their series, and not the entire company. 
The creditors cannot sue a member if they are sued. They can only pursue the assets in that specific series and not the whole company.
Benefits of Delaware LLC Operating Agreement
By organizing obvious lines between information and permission within the firm, this Delaware LLC operating treaty can help to prevent miscommunications and disagreements.
Although it is not mandatory in every state, a Delaware LLC operating agreement can help your company gain more credibility with banks and other businesses. An Operating Agreement may be required by some banks before opening a bank account for your LLC. 
An operating pact could be helpful if your LLC is sued. You will need additional documents to start a bank account for your firm. You can view our package for Opening EMI Bank Account for Delaware Company to get a better understanding.
This agreement can also serve as a foundation for protection in case the LLC is sued or dissolution. Your liability could be exposed if your LLC is not formalized.
Procedure to obtain a Delaware LLC operating agreement
It is easy to create a Delaware LLC operating agreement, you need to complete registration of Delaware LLC, which takes only 3 steps, and you can begin creating one for your company.
You possess two possibilities: you can either begin from scratch, or you can use an online template. No matter what your choice, the Delaware LLC operating agreement must contain the above-mentioned content.
Book end-to-end experts consultation with Odint finance and legal experts
If you have any questions about creating Delaware LLC operating agreements, an attorney can help. Because they have already written many agreements, they will understand what data to involve. They will be able to help you avoid making mistakes and can also forecast future disputes.
If you're still having questions regarding the Delaware LLC operating agreement or any other legal advice, we are ODINT Consultancy. We are here to help you in every way.
Meet Apurva Gaur, an accomplished and dedicated Company Secretary, whose passion for corporate governance and legal compliance has shaped her remarkable journey in the business world. With a wealth of experience and a keen eye for detail, Apurva has emerged as a leading authority in the field of corporate governance, earning accolades for her invaluable contributions to the companies she serves.