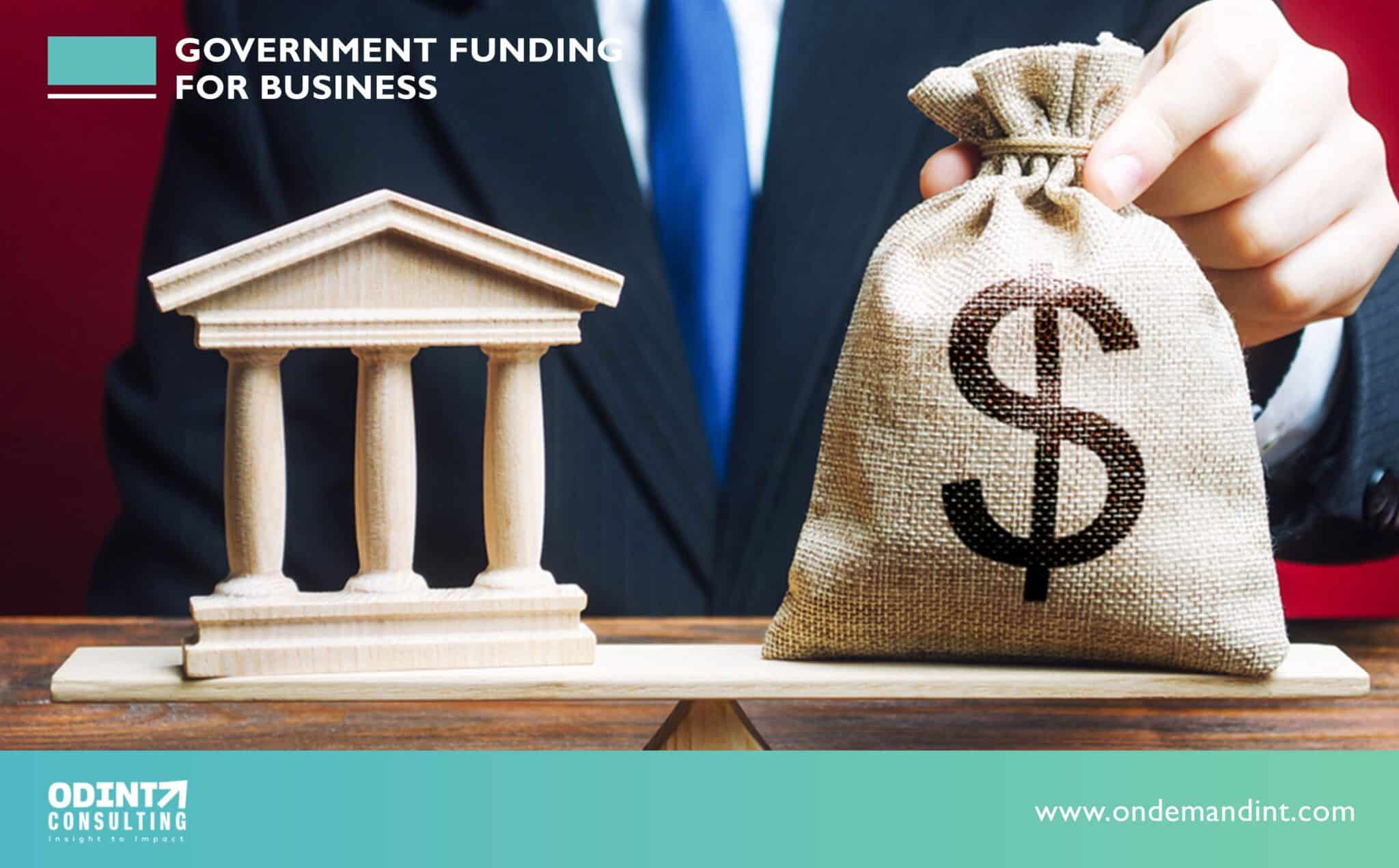 Government Funding For Businesses
After the Covid-19 Pandemic period, every enterprise is fighting for its survival. Eventually, most startups or even mid-size enterprises are in-short of funds to operate their businesses more smoothly.
Today, India is the  3rd biggest startup ecosystem in the globe & as per the 2021 startup survey, India is a hub for 63.4 million small & medium enterprises that are liable for 30% of India's GDP.
Eventually, this small-mid enterprise sector will employ about 460 million people, as the SME & startup domain is vast & growing. Thus, it plays a crucial part in the country's socio-economic growth & the Government of India appreciates its value very well.
To boost SMEs' growth, the Government of India has carried out numerous measures. The list of programs and initiatives is vast. However, we've highlighted the 5 most important government funding for businesses & startups. Let's see what they are.
Various Government Funding For Businesses
It is believed that the MSME sector has the distinction of being the most significant job-creator of jobs in India, contributing 30% of India's GDP.
Given its importance, the Indian government has launched several credit programs to help enhance this MSME sector. Business loans offered financial support to both new and established business ventures and helped to extend.
Start-up loans offered by the Indian government provide access to capital to transform ideas into bankable start-ups into viable ventures that are cost-effective. Down below, we've listed a few most well-known government funding for businesses.
The loan, also known as the PSB loan in 60 minutes, is a new initiative through the Indian government of India to create a speedy small-scale business credit for those looking to grow their start-ups.
In the scheme, micro-sized businesses can be granted loans ranging from INR1 Lakh up to INR 5 Crores within 59 minutes by banks of the public and private sectors or Non-banking Financial Companies or NBFCs with a rate of interest are 8.50%.
MSME, also known as Micro Small and Medium Enterprises Loan Scheme in 59 minutes, is a government funding for business and provides you with vital financial resources, even when you are under limitations on time.
The criteria used to determine the type of business that is that are eligible to be considered for the MSME as well as PSB loans program are the revenue or income of the company, current credit facilities and the ability of the borrower to repay the loan, as well as other aspects that are pre-determined for the loan by the financier.
The advantages of this MSME scheme for businesses are:
The loan process is based on minimum documentation and is approved within 60 minutes.
It is an Advanced Technology Backed Loans scheme which means that the entire process is performed without the intervention of a human just for the final phase of the loan, which is approved.
The process is designed to ensure the security and safety of the data supplied to the candidate. This means that all information and documents are kept private, and there will be no security breaches in the procedure.
A scheme for Promotion of Innovation, Rural Industries and Entrepreneurship (ASPIRE) was established to establish incubation centres as well as a network of technology centres to boost entrepreneurship and encourage startups that can bring innovation to the agro-industrial.
This program assists and helps startups and entrepreneurs in the agro-industry by providing incubator facilities for their businesses, funding and providing the technology network.
The components of ASPIRE include Livelihood Business Incubators and Technology Business Incubators, and the fund will be administered by the Small Industries Development Bank of India (SIDBI).
The funds that are part of this scheme are administered through SIDBI, Coir, Khadi industries and others. The projects that are part of this scheme are a major source of income for millions of people living in India.
Livelihood Business incubators create jobs on a local scale and seek to decrease unemployment. Technology Business Incubators concentrate on growing centres which help create technology networks.
Non-Banking Financial Company is engaged in the business of lending from the local or government authority. An NBFC will deposit any scheme or arrangement in instalments or a lump sum.
But, they are not able to require or accept deposits or draw checks on their own. The depositors of NBFCs are not eligible for their Deposit Insurance facility of Credit Guarantee Corporation and Deposit Insurance.
MUDRA, which is also known as Micro Units Development and Refinance Agency Limited, can provide enough refinancing services to NBFCs as well as Banks that lend funds for Micro Units which require loans that are up in the range of INR 10 Lakh under the Pradhan Mantri MUDRA Yojana Scheme.
Under MUDRA, the loan can be split into three types: Shishu'", "Tarun," and "Kishore" to represent the different stages of development. The Shishu loan can cover loans of up to INR 50k with an 11% – 12% annual interest rate.
The Kishore loan is a loan that covers loans over INR 50,000 and that amount up to INR 5 Lakh with an 8.60% to 11.15 annual interest rate of 1. Tarun loan covers loans above INR five Lakh or until INR 10 Lakh with an 11.15% to 20% annual interest rate.
The loan is a commercial credit for shopkeepers, vendors, traders, and other needs. The loan is also available to working capital users through its Mudra Card. Two-wheeler vehicles, tractors and other vehicles that are employed for commercial use can be purchased with this loan.
The loan will finance micro-units with equipment. You will be issued a MUDRA debit card in exchange for the amount of the loan, which can be utilized for multiple withdrawals as well as requirements for credit to control your working capital.
This helps keep the interest rate at a minimum. Cards play a vital role in digitalizing transactions and also keeping track of the credit history of the borrower.
Bharatiya Mahila Bank offers a credit amount up to the amount of INR 20 crores for businesses. Women entrepreneurs receive an exemption of 0.25% in their annual interest rate. They also provide collateral-free loans that can reach INR one crore.
The annual interest rate is 10.15% – 13.5%. The loan term is from 1 to seven years. You'll need income or self-employment documentation and proof of business to get the loan.
You may also be eligible for additional loans through the governments of India and also connect with the experts from Odint Consultancy for the best pitch decks to raise funds to start your business.
Book end-to-end experts consultation with Odint legal, accounting and company formation experts.
Given its importance, the Indian government has launched several credit programs to help enhance this MSME sector. Business loans offer financial support to both new and established business ventures and help to extend.
If you seek professional help with the best pitch decks to raise government funding for businesses, Odint Consultancy will assist you in it.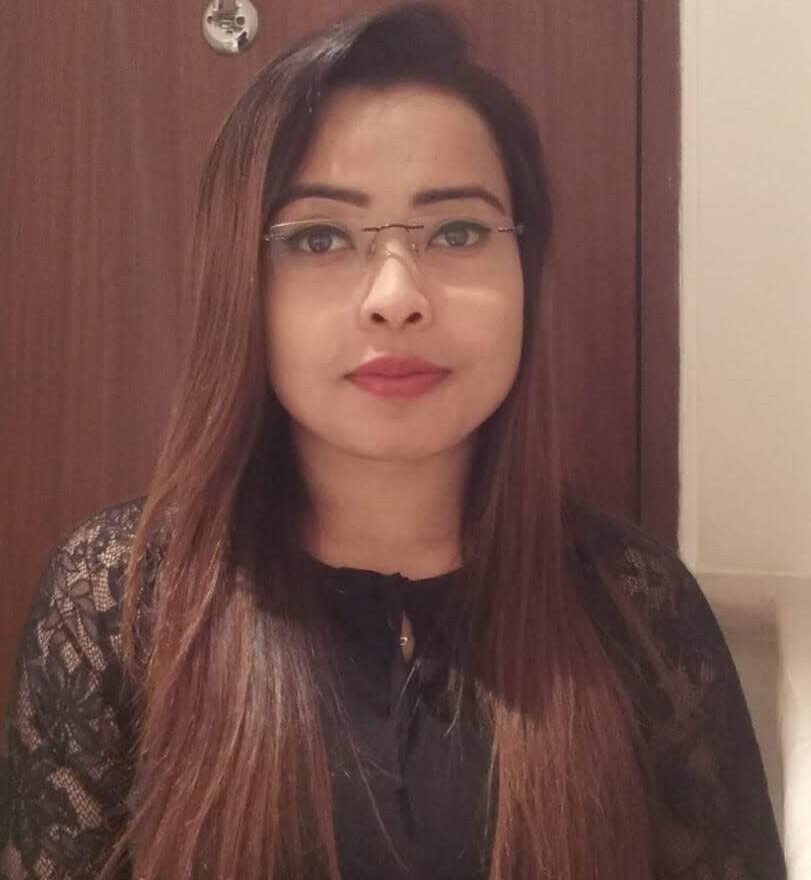 Reshma Ali has great expertise in mergers & acquisitions, Financial planning, and international company formation and offers advice and knowledge to help businesses achieve their objectives.