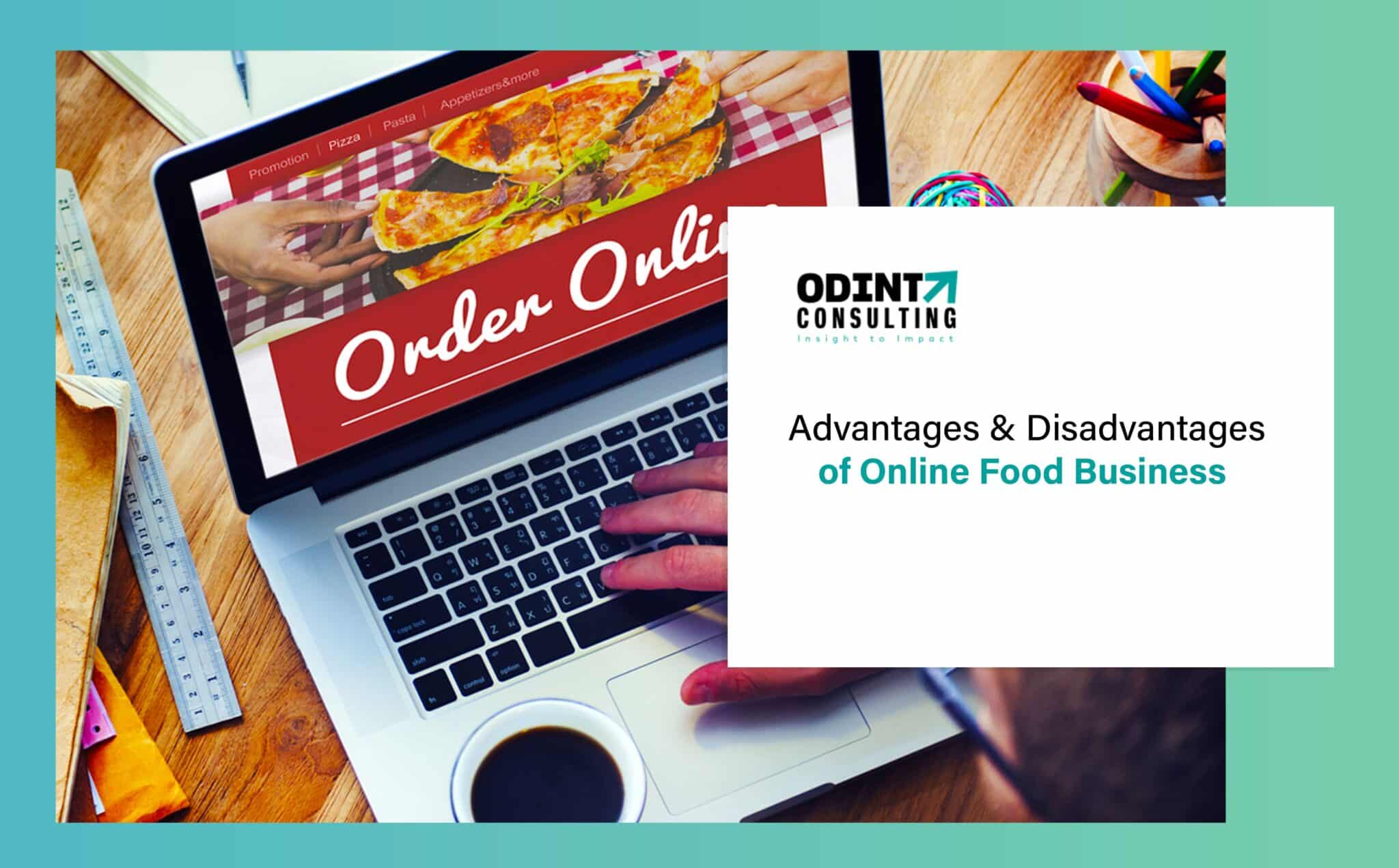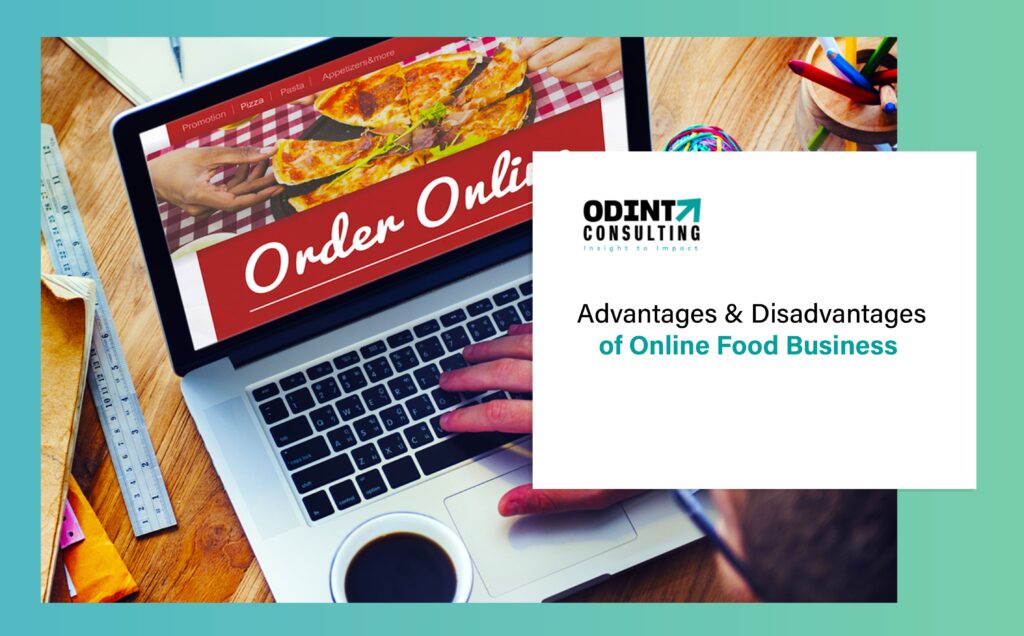 Online Food Business Guide in 2023
Online businesses are gaining popularity in the present society with the growth of e-commerce platforms. The food industry is one such venture that can be launched online. The need for delicious, and nutritious food make it the ideal moment to start your own online food company. However, for opening an online food business, one of the first things you must do is create your online website.
It doesn't make a difference whether if you've a small or big a corporation, everyone needs an online presence in today's competitive market. The exact rules assign to the food industry. If a person owning a business in food isn't already creating an online page about their place, it can be a disadvantage.
However, some people on social media have created it and took the benefit of it. Similarly to those, we are discussing more the advantages & disadvantages of the online food business, so without any further ado, let's get dive into it.
What falls under the category of online food business?
An online food business is one where corporate sell and deliver food products through digital platforms. It can cover a range of food-related goods and services including recipes, cooking lessons, etc. These corporations frequently use online marketing channels in order to draw more clients. With proper strategies and resources, an online food business can be one f the most profitable businesses.
What are the criteria for an online food business?
A casual pick-up service is a great way to calibrate a take-out business without having to invest too much and taking on too much risk.
These are the main things to be considered:
Menu (item)
Easy to order
Pricing
Packaging
Food quality
Discounts (if any)
Good website design for clients who need it quickly and with a good rating.
Why food businesses should possess an online presence?
Having an online presence is becoming significantly crucial in the current digital area. An online presence provides the ability to expand the restaurant industry. Online channels can assist you in promoting your food business and provide you with accessibility to a wider section of individuals. 
By adopting the right digital marketing strategies, you may increase brand visibility and sales potential by focusing on certain demographics and attracting customers from different regions.
Procedure to start an online food business
Identify your niche 
It's important to identify your target market and your value proposition before establishing your online food business. Consider your potential customers, the types of food products or services you wish to offer, and how to expand your corporation.
Performing market research 
You can perform thorough market research to learn about the preferences, needs, and spending patterns of your target market.
Create a website
Any online food business must have a strong internet presence. Create a website that is easily accessible, and search engine optimized. Include detailed specifications of your goods, provide good quality photos, and straightforward purchasing and payment options.
Tips on how to start an online food business
It is a good idea to create a Facebook page for the restaurant. The page must also have admin rights. It must also have a Place mode or Local Business.
Creating an Online Facebook Page
Add a cover photo to the page so that people can easily recognize it.
Online ordering is made easier by adding an application for online orders. Like Zomato, Swiggy, etc.
You can create context by regularly posting pictures of customers, products and offers, as well as messages for certain events and festivals.
You can let customers learn more about the restaurant, the chef, and the atmosphere by creating short clips, videos, and pictures. This will allow them to feel connected with the brand.
Regular promotions and keeping you updated on price changes.
Daily updates to the Facebook page and announcements about special discounts
Good sales will be generated if you meet all criteria. Ordering online is easy because it works on all devices. You can order online via your mobile device, laptop, or desktop.
Creating Google Presence
All businesspeople should have a Google account. This acts as a virtual business office online, where you can manage all information about your business that is displayed on Google.
Create a Google Account
Register with your email address to create a Google account. To make it easy for customers to understand, the email address must be associated with the business name.
Enroll into your Google account & build business acknowledgments. Include all details, such as an address, phone number, name, etc. you choose your business category.
Verification of the business account is required as the exposure benefit arising from the claim to the Google Plus page cannot be accessed without this step.
Editing the business profile to improve online ordering capabilities. To create a unique profile for your business, the following processes must be followed:
Google updates its local listing with more customer reviews. Depending on the quality of the food and services, the customer is leaving more positive reviews.
Uploading actual photos of the restaurant (i.e. Photos of the cafeteria and its items. Photos of happy customers, photos of team members/customers ordering food.
The customer can easily find the right food by just gazing at the variety of the product.
This enables you to enhance the impression of your restaurant on Google.
The Advantages of Online Food Business
Online business allows for flexibility, which in turn leads to increased sales and profits.
Easy to start: You can begin an online firm without using up too much capital. You can affiliate with a marketing company without paying more capital or time. Promoting the business online is easier than going to a restaurant. It requires extremely less time to begin an online business.
Higher chances of getting profits: The internet food business can bring in untold profits and income.
Easily accessible: It doesn't matter where a person lives, as long as they have access to the internet and a computer, they can start an online business anywhere. It is easy for the customer to have the product delivered to their home without having to go outside.
The Disadvantages of Online Food Business
Online business has many advantages, but there are also disadvantages.
Depending on third parties can lead to a loss of influence over the enterprise.
There is no direct contact with customers.
Delivery fees increase labor costs, which are ultimately borne by consumers.
Compromise in food quality.
Additional packaging charges.
Fierce competition among restaurants in the same industry.
Book end-to-end experts consultation with Odint company formation experts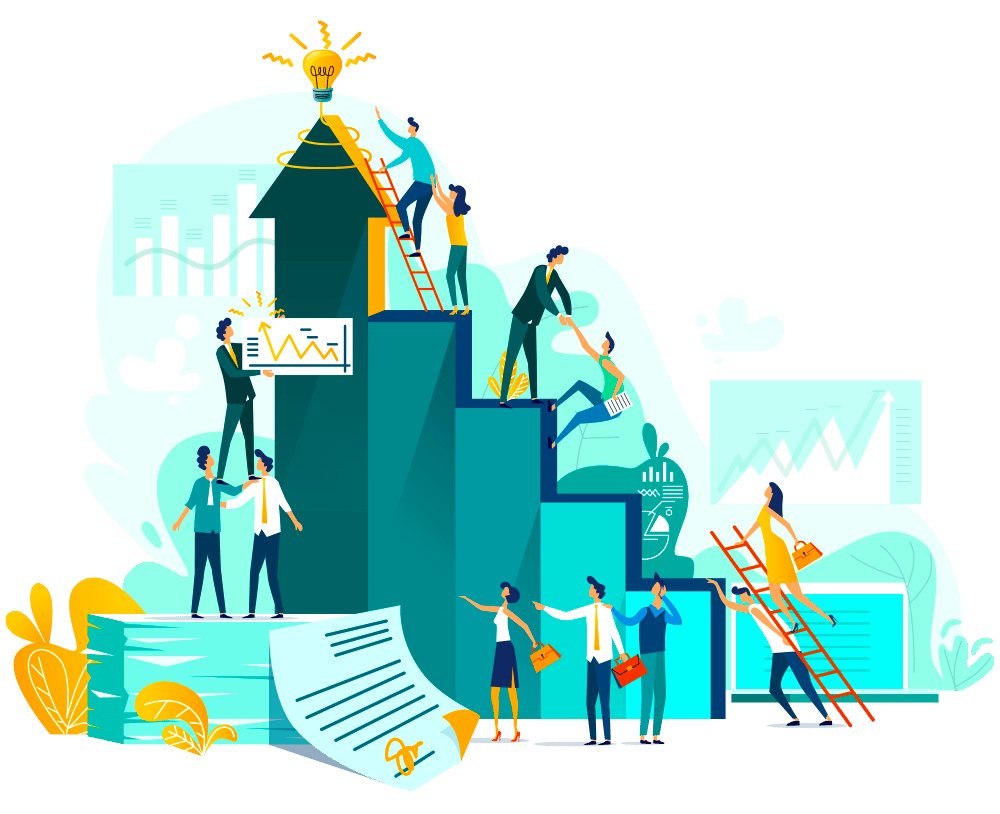 The online food business is an appealing alternative for anyone hoping to succeed in the contemporary entrepreneurial landscape as the globe continues to transform digitally. If you are looking to start your online food business, you can consult with the experts at Odint Consultancy. With years of experience, our experts have assisted numerous clients in setting up their businesses. Contact us to open your online food business today.
Parshant Gaur is a company formation specialist with 4+ years of expertise in international business. Financial planning, risk management, and other related areas.