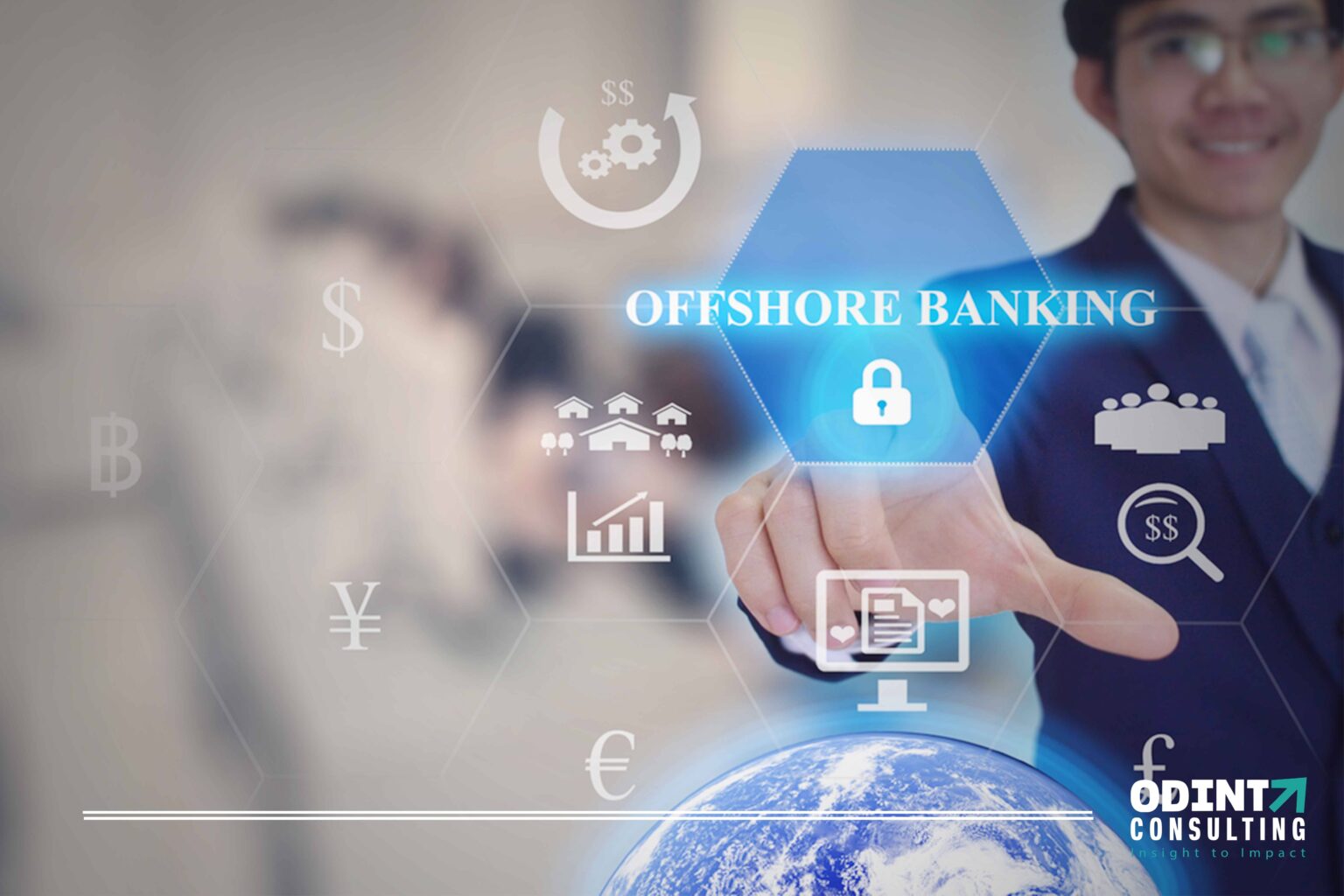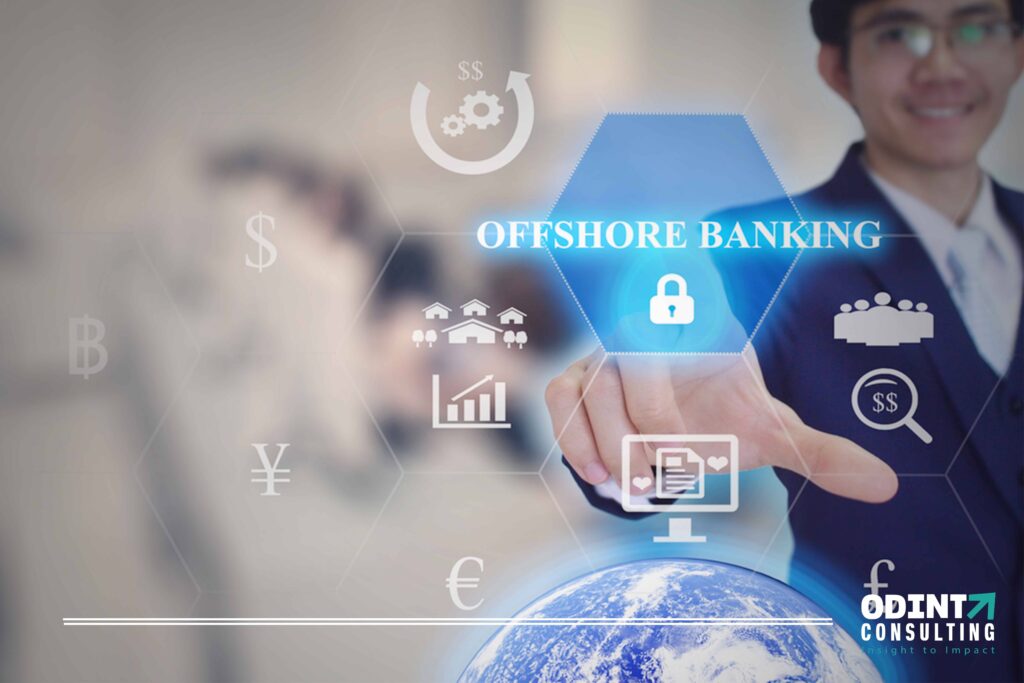 Overview: Offshore bank account
In today's society, opening a bank account in an offshore jurisdiction has become a wise choice for people and businesses wishing to diversify their financial assets and get distinct advantages. Whether you are an individual or a corporate proprietor, opening an offshore bank account will provide you with a better way to manage your funds in a country other than your native nation. Offshore bank accounts can be helpful if you want to grow your business internationally because they will make money transfers easier, quicker, and more affordable.
There are many reasons to open an offshore bank account such as higher returns, accessibility to a more stable banking system, lower risks, asset protection, and so on.
That is the reason why many people ask us how to open an offshore account and the best countries to open an offshore bank account. But Before all, it's important to get into the details of what is an offshore bank account and let's discuss 9 benefits of offshore bank accounts that make it worth considering
What is an offshore bank account?
An offshore bank account is the a form of bank account created outside of your domestic country. It has several benefits such as tax benefits, asset protection, freedom, privacy, easy compliance, and protection of money. Establishing a bank account in an offshore jurisdiction assists you in doing regular financial operations in a different currency. 
In order to make sure that the laws governing taxation and declaration are adhered to, you might be asked by the offshore bank to present documentation confirming your identification and domicile. Additionally, a foreign bank might inquire about your reasons for wanting to open an account there and request references from your present bank.
In the next section, we will be discussing the various reasons why you must consider opening an offshore bank account.
Reasons to open an offshore bank account
1. Reduced Risks
It's better to have bank accounts in countries where you are free from government interventions and the unnecessary threats of privacy loss that you might face in your own country. 
Majorly banks have the access to leak your information to the government and to avoid that, it's more beneficial to have an offshore bank account with strict privacy laws and a government that favors its investor's privacy and personal details.
And as the world is moving towards digitalization and crypto/digital currencies, it is much more important to move towards a more stable country with beneficial laws.
2. Better & Higher Returns
Some of the offshore locations pay huge returns to their bank holders which might even succeed your domestic country's interest rate. Sounds compelling, right? That's one of the reasons to open an offshore bank account.
Apart from the normal savings bank interest which is in itself so high, offshore locations also provide measures for inflation. There are plenty of offshore locations that provide such great incentives.
You must do your research before choosing any offshore location or contact ODINT CONSULTING to give you a solution tailored to your needs.
3. Stable Banking System
Often the countries in the West do not provide stable banking systems and might leak your personal information in some way or other. Or you might be living in a country where banks are yet to make their mark and people still do not have bank accounts.
The reasons might be insane but the solution is the same! To have an offshore bank account.
Having a stable banking system and country norms are the prerequisites of selecting the country to open an offshore bank account. When you've enquired about both then it's the right time to open an offshore bank account.
4. More Stability
Banking is perhaps the most fragile industry on earth. And in 2008, it nearly fell apart. So, to ensure your money is not at risk it's better to minimize risks by opening offshore bank accounts in more stable countries.
Citizens need to realize that they are the ones who are ultimately responsible for protecting their money and assets.
Banks and governments can't do it for us.
So, it gets extremely important to have offshore bank accounts that provide more stability.
5.
Diversification of Currencies
Just as limiting your investments to one stock is risky, so too is limiting your personal wealth to one currency.
The best solution to any problem is often the simplest. And in this case, it's also the most obvious: diversify. Diversify into multiple currencies, and you will be more stable in times of economic or political turmoil.
The biggest risk you could incur is not undertaking one at all. To put it another way, it makes good sense to register an offshore bank account that allows you to hold a portion of your capital in a different currency to reduce risk. You can profit from the benefits of expanding your portfolio by opening a foreign currency account.
6.
Security of funds
Offshore bank accounts apart from giving you unlimited benefits, also give you the protection of your money. Most people would rather keep their money in offshore bank accounts than in their own country's bank account. Despite the rare situations of a bank run or banking collapse, offshore banks are considered pretty safe places to store your hard-earned cash.
7.
Tax benefits
The main purpose of offshore banking is to take full advantage of the favorable tax conditions and other benefits of the offshore jurisdiction. With an offshore company, you can legally reduce your tax obligations and keep your money in a haven outside your resident country.
For most people, setting up an offshore bank account sounds complex and risky. But, it isn't as difficult as expected if you choose a reliable offshore jurisdiction and partner with a reliable service provider such as Odint Consulting. You will be surprised at how easy it is!
8.
Safety of assets
If you are looking for a place to protect your assets, then offshore bank accounts are the perfect place for you!
In all of the offshore countries, the governments and authorities have paid a lot of attention to protecting and securing the assets of their foreign investors and have stringent rules to check that the proper privacy of such investors is maintained.
Banks such as Swiss banks are highly transparent and managed by stringent laws and procedures. So if you're planning to have a bank account in offshore jurisdictions then do think and put in some effort for it because offshore bank accounts are a game-changer for everyone.
9.
Easy to set up
Offshore bank accounts aren't tough to set up. Yes, you read it right. If you think that opening a bank account in a different country could be ridiculously tough, then you are wrong because it is not.
Offshore bank accounts are easy to set up and available for everyone. And anybody can easily access it anytime from anywhere through the internet.
In fact, some offshore jurisdictions do not even ask for physical verifications, isn't it awesome!
Apart from all of this offshore bank accounts operate 24/7 and resolve any queries that you have over the phone itself so you do not have to bother much about anything and overall compliances are not much daunting.
The most common reason why people open offshore bank accounts is to protect their assets from potential risks. Therefore, having an offshore account allows you to minimize the risk of losing your money. This will help you ensure that most of your assets are safe and sound because other jurisdictions have different laws and regulations which may benefit you more than your domestic jurisdiction.
Also, Just like foreign currencies, offshore bank accounts are extremely useful because they allow you to diversify your risk. If you have only one bank account in your home country, you will face a higher risk of exchange rate fluctuation. Your money is at risk of economic crisis, political instability, and the possibility of being devalued that's why foreign currency is considered as a safe haven for investors.
If you wish to open an offshore bank account, you can consult with our business experts at Odint Consulting. Odint Consulting with its team of experienced professionals caters to all of your queries and provides related, premium, and personalized solutions for all your needs.