Singapore is a strategically perfect location with a highly-trained workforce, and a favorable business environment makes Singapore become the perfect regional location for multinational corporations as well as entrepreneurs looking to enter the huge Southeast Asian market. There are various reasons to register an offshore company in Singapore, which is among the top nations in the world.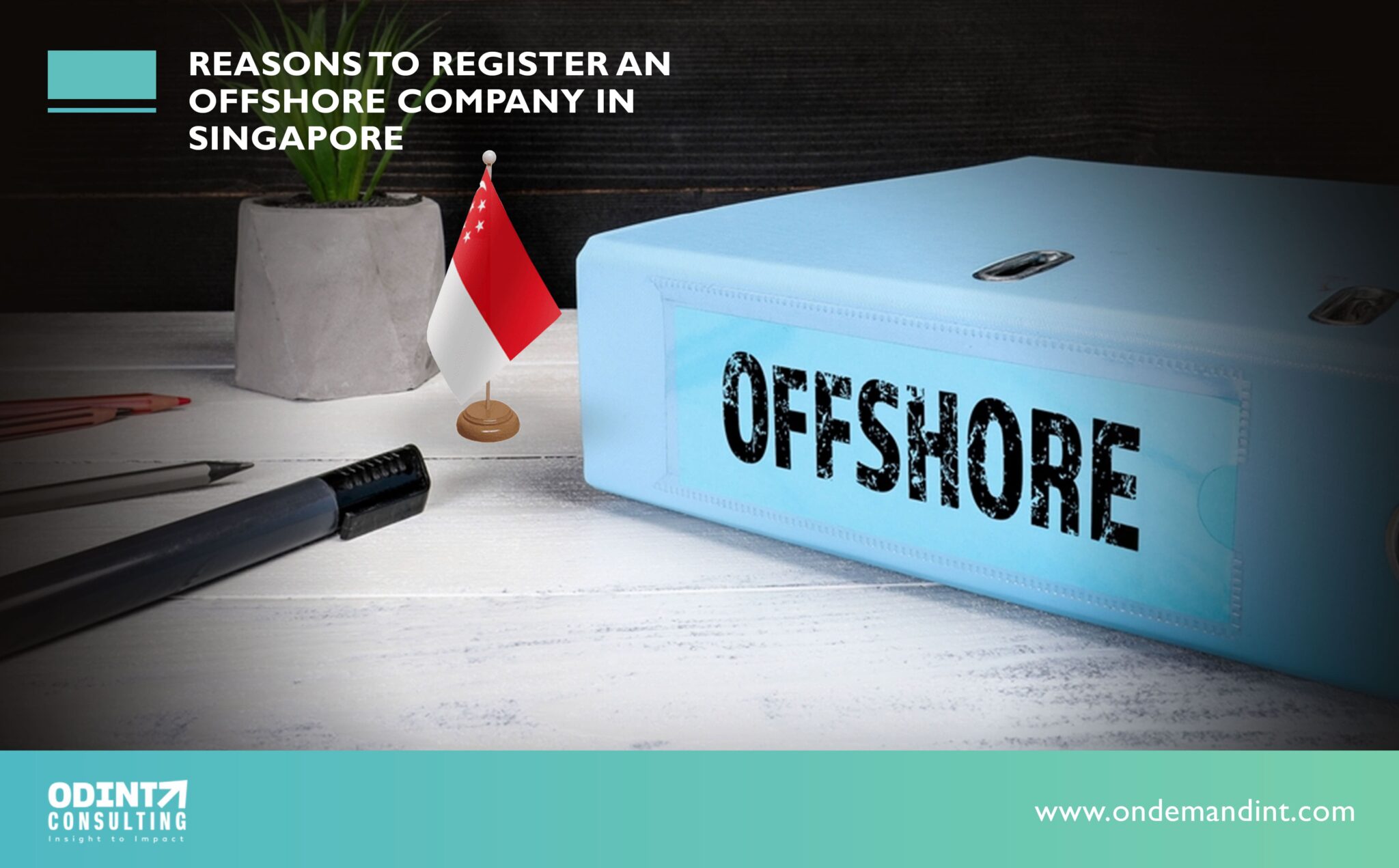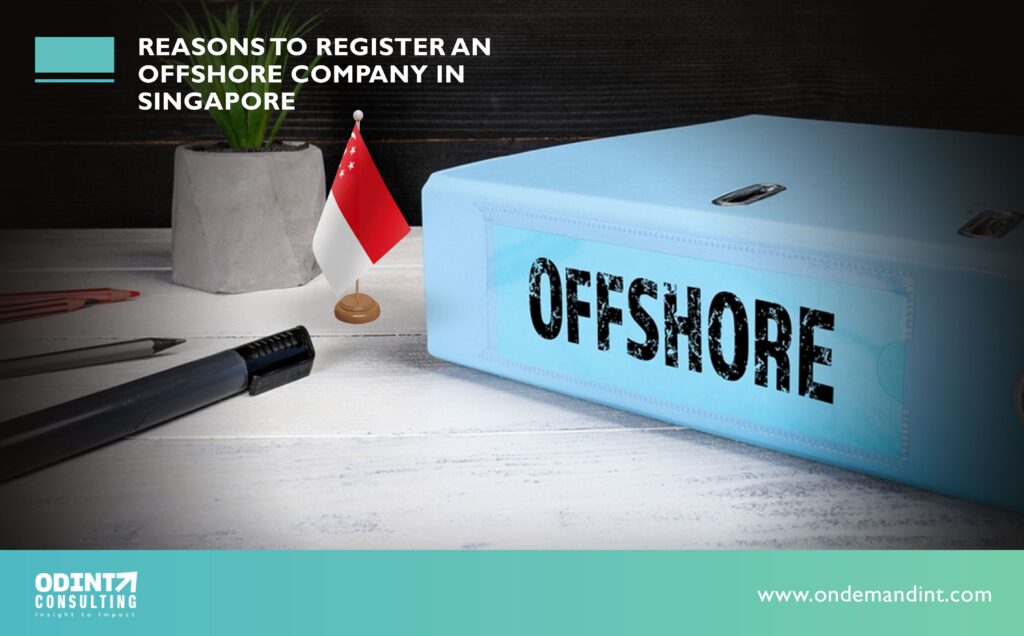 A few of the main reasons to register an offshore company in Singapore are its various benefits such as tax perks, reporting requirements, ease of establishment and ongoing management, and so on.
The choice to register an offshore company in Singapore is a crucial decision since it will significantly impact your company's operations.
This guide will explain the various reasons to register an offshore company in Singapore.
Who should start an offshore company in Singapore?
Professionals or business investors who work in any of the following fields will be required to set up an overseas business entity in Singapore:
Trading

Holdings in the investment sector

Asset Holding

Professional services or consulting

Intellectual Property Ownership

Ship management and yacht owning
Reasons to register an Offshore Company in Singapore
Some of the main reasons to register an offshore company in Singapore that make it beneficial for an investor who wants to decide to invest in Singapore offshore include:
Tax-friendly environment.
Flexibility to investors.
Simplicity of incorporation.
Liberalized Ownership.
Politically stable environment.
Wide choice of banking facilities.
Big market for the investors.
1. Tax-friendly Environment
Tax is among the most dreadful issues for business investors when they incorporate the business in any foreign country. Singapore offers a tax-friendly and favourable environment for business owners which is regarded among the main reasons to register an offshore company in Singapore.
From capital gains to withholding tax and VAT tax, one can reap a wealth of advantages. But the tax structure of Singapore is based on territoriality and is taxable only to business organizations that conduct business within the borders of Singapore. Learning about the tax system of a particular jurisdiction can be very beneficial.
2. Flexibility to investors
The Singaporean government has offered various flexibilities to investors in business at the global scale to make an application for investment in Singapore.
It could be a technology-driven business or an industrial hub, there is a wide space for every industry. Offshore industry units that are created in the region convey legitimacy and authority as an official legitimate entity.
3. Simplicity of incorporation
The process to register an offshore company in Singapore is simple when carried out under the supervision of experts.
One must ensure that they submit the right set of documents required by the authority of the government.
The following documents are submitted for approval:
A properly filled offshore application form

Address and individuality evidence of the enterprise investors and stakeholders

Photos of passport size of shareholders and investors in the business

A professionally-written business plan
An efficient and quick business registration process without formalities is one of the most popular options for businesses operating offshore.
The owners of the business also have the option of choosing an unlisted company which is a simple choice to pick the right business entity from the list of offshore businesses in Singapore.
Singapore is a country that has 100% foreign ownership according to its policy of liberal ownership which is one of the most important reasons to register an offshore company in Singapore. 
The Singaporean government permits companies to be fully owned by foreign investors without any restrictions on all types of business.
In addition, foreigners who wish to establish an offshore company in Singapore need not seek approval before registration from Singapore authorities.
5. Politically Stable Environment
Singapore is probably the safest business atmosphere in the globe. Singapore is Asia's most administrative country.
A professional and trustworthy approach attracts MNCs. As per the Political and Economic Risk Consultancy, Singapore is regarded as the most stable nation in Asia. It is described as rational, practically transparent, and free of corruption.
6. Wide Choice of Banking Facilities
As Singapore is among the most important business hubs in the world, Singapore offers an array of banks for offshore banking. Investors and entrepreneurs can open accounts in multiple currencies and transfer funds from foreign bank accounts to banks in the local area, and the reverse.
The offshore firm formation process with bank account containers is widely accessible in the marketplaces of Singapore. The starting of an offshore bank account offers many business opportunities for firm investors.
Read More: Best Banks in Singapore for Foreigners
7. Big Market for the Investors
It is believed that the Singapore offshore business is a major market for growing business investors who want to establish an offshore company within the Singapore region.
Right from big net worth, people who want to ensure their properties and wealth expand, to experts who wish to invest in Forex trading find the location an optimistic one. So, it is evident that the ground is full of huge business opportunities for businesses that are emerging as well as established ones.
Book end-to-end experts consultation with Odint company formation experts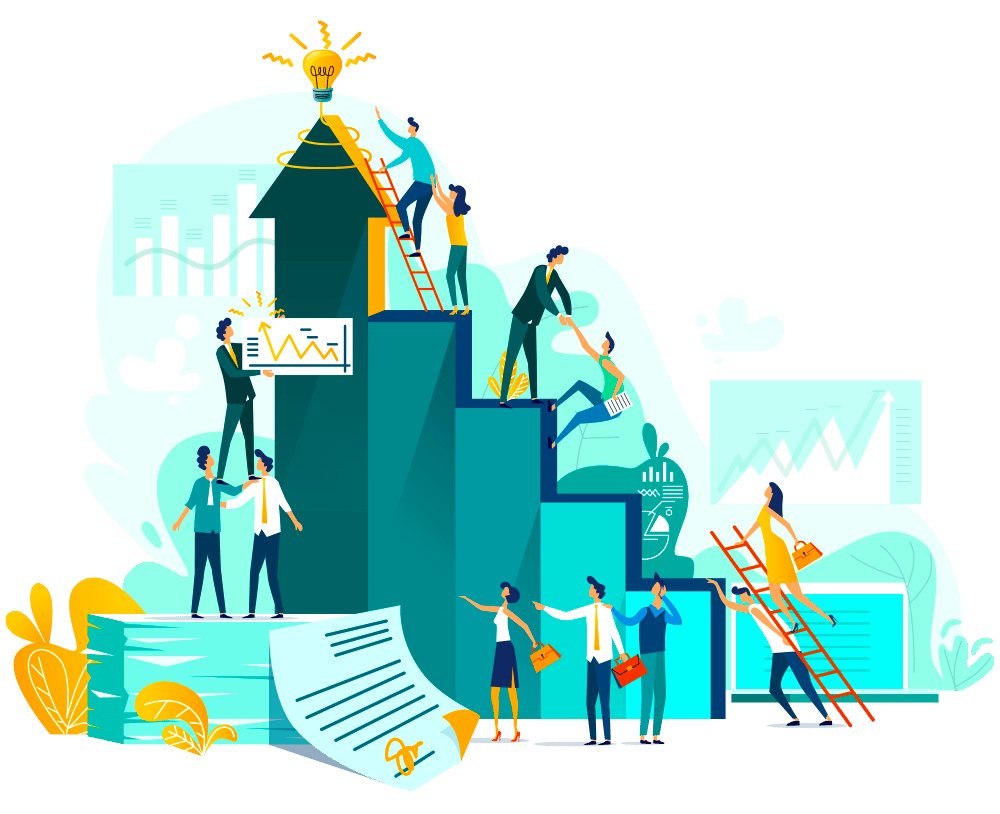 There are numerous reasons to register an offshore company in Singapore, such as it is a low-tax country that has enticed more registration and submission procedures and even an easy policy regarding foreign ownership. Along with that it has a stable environment, offers a wide range of banking facilities, and has no corruptions. 
Experts from Odint Consultancy are well-versed in registering an offshore company in Singapore, contact us to know more about the registration process as well as to know about the reasons to register an offshore company in Singapore.
Azhar Ansari is a company formation specialist with 8+ years of expertise in international business. Financial planning, risk management, and other related areas.