With a GDP growth rate of 8%, Vietnam has one of the fastest-growing economies for entrepreneurs who would like to incorporate a business in the country. According to the most recent data, Vietnam is ranked 70th in the World Bank's rating of ease of doing business.
The educated and active populace of Vietnam is the country's biggest economic asset.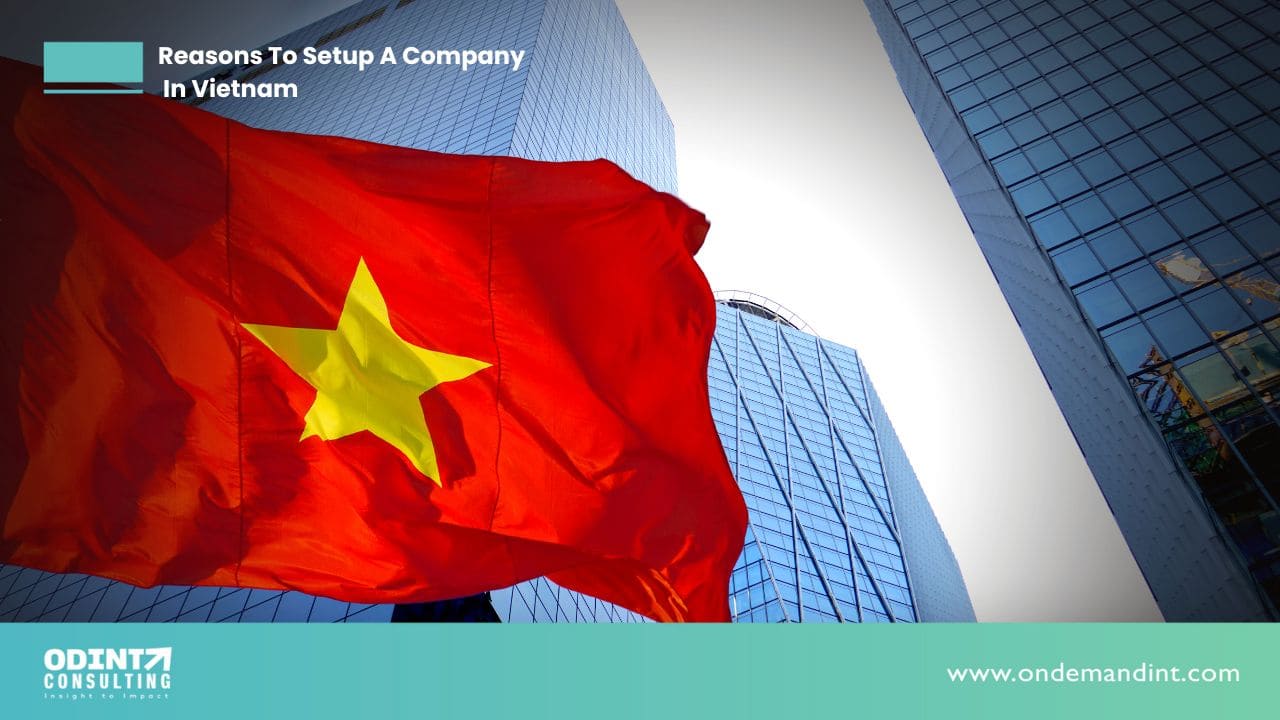 Vietnam, which has a population of about 100 million people, provides business owners with simple access to the labour force at reasonable prices. This is one of the reasons to setup a company in Vietnam. In addition to that, the country has many free trade agreements, has significant tax advantages, and also provides access to other Asian economies, which is another one of the reasons why so many individuals register their businesses in Vietnam.
There are several other reasons to setup a company in Vietnam, which will be briefly explained in this article.
Numerous reasons to setup a company in Vietnam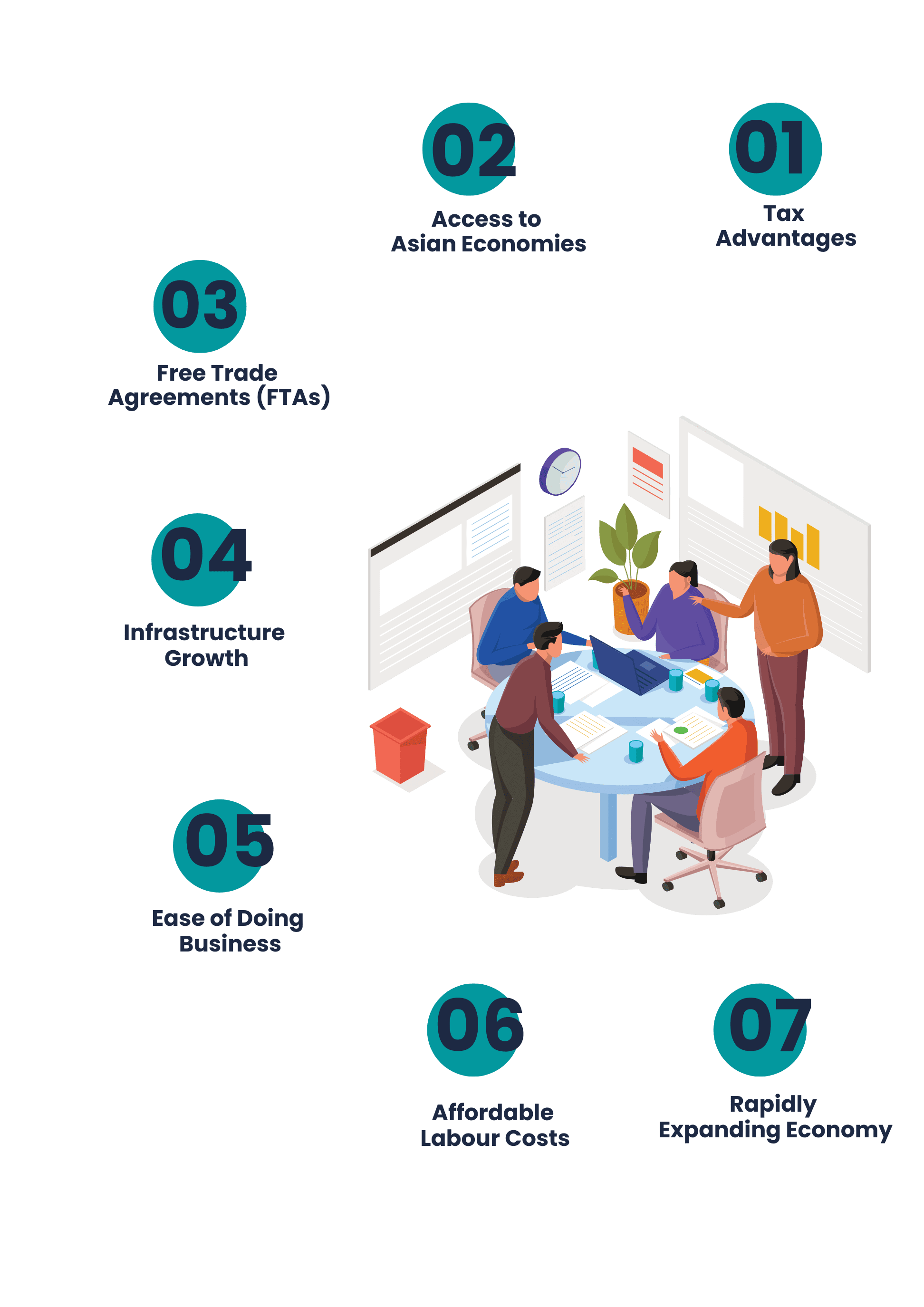 Vietnam's manufacturing industry is thriving because of the establishment of numerous Open Economic Zones and generous tax advantages. Additionally, in some industries, international companies that establish a corporation in Vietnam are permitted to own 100% of the firm.
However, there are several other reasons to setup a company in Vietnam that an entrepreneur must be aware of, some of which are covered below:
One of the reasons to setup a company in Vietnam is that businesses may qualify for tax benefits based on the industry and region. Vietnam law exempts a new firm's first year's net profits from paying taxes. 

The tax exemption applies to dividends a corporation in Vietnam gives to business stockholders. 

Businesses in Vietnam that incur tax losses are permitted to carry them over for a maximum of five years. 

For businesses located in a free zone or industrial zone in Vietnam, there are no business and value-added taxes, and no customs charges. 

Additionally, Vietnam has a number of double taxation agreements with other nations, which aids businesspeople in avoiding paying taxes on the same earnings more than once.
2. Access to Asian Economies
Vietnam serves as an entry point to Asian marketplaces due to its advantageous position in Southeast Asia which is another one of the primary reasons to setup a company in Vietnam. 

When operating with the ASEAN Free Trade Area, businesses in Vietnam benefit from zero or reduced tariffs. Vietnam is also closer to southern China, which has one of the greatest commercial and manufacturing centres around the globe.
3. Free Trade Agreements (FTAs)
Vietnam has continuously established free trade agreements which have certainly given overseas entrepreneurs a compelling reason to venture into the Vietnamese economy. 

The government has established free trade agreements with approximately 15 major financial partners. 

The Vietnam Economic Union FTA and the ASEAN Hong Kong FTA, both of which provide reduced or no trade tariffs, are also advantageous to businesses in Vietnam. This is another one of the crucial reasons to setup a company in Vietnam.
Vietnam is undergoing a massive development intended to improve its infrastructural facilities. Vietnam's excellent port infrastructure gives businesses access to some of the major shipping lanes across the globe directly. 

The nation is constantly making investments in its infrastructural facilities as it emerges as a centre for low-cost manufacturing. 

Major advancements in infrastructure plans include building new urban rail networks, expanding local airports, and building an international hub airport.

The Vietnamese government provides significant assistance to the construction industries, which plays a significant role in the efficiency of the nation. 

One of the industries with the quickest growth in Vietnam is the logistics infrastructure, which is improving at a significant rate.
5. Ease of Doing Business
The simplicity with which business can be conducted is another one of the most important reasons to setup a company in Vietnam. 

Vietnam is ranked 70th in the World Bank's rating of the ease of doing business, as per the latest reports. 

The government has implemented major adjustments to the nation's regulatory business climate in an effort to promote entrepreneurship and draw in international investment in the country. 

The operation of firms in Vietnam has become significantly simpler as a result of these developments.
6. Affordable Labour Costs
The Vietnamese have a large, educated, and reasonably priced labour population that has grown to be one of their greatest strengths and is one of the reasons to setup a company in Vietnam. 

Vietnam's employment expenses are competitive, relatively low, and 20% less expensive than those in China for manufacturing and distribution. 

Statistics indicate that Vietnam's manufacturing wage rates are just around $3 in comparison to US$6 in China.
7. Rapidly Expanding Economy
Since joining the World Trade Organization, Vietnam's economy has grown in a progressive manner. 

With a GDP growth rate of approximately 8%, Vietnam offers a business-friendly environment that entices investors from all over the world. 

The nation has consistently been a desirable place for foreign direct investment (FDI).
Book end-to-end experts consultation with Odint company formation experts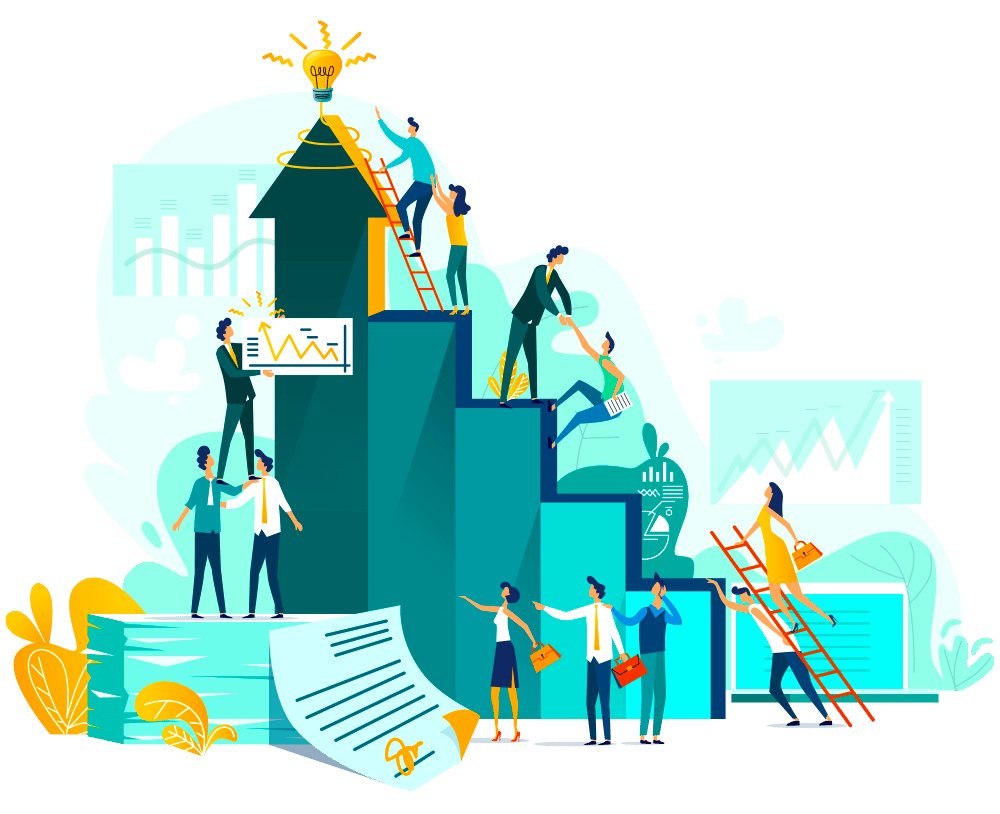 Vietnam's membership in the ASEAN and World Trade Organization makes it comparatively easy to trade with other nations. As a result, many business owners choose to establish their enterprises in Vietnam. Vietnam has a skilled labour population, around 80 double taxation treaties, affordable living and operating costs, and a number of free trade agreements. In addition to this, there are many other benefits that an entrepreneur can get if they register their business in the country.
Our business formation specialists at OnDemand International can assist you in registering a company in Vietnam and will provide you with all the relevant information regarding the registration of the firm.
Parshant Gaur is a company formation specialist with 4+ years of expertise in international business. Financial planning, risk management, and other related areas.