Steps for Registering a company in Dubai in 2022-23
Dubai is one of the most alluring locations for business establishments for investors from all over the world. Dubai offers a variety of business prospects to entrepreneurs looking to launch various types of firms. This city has expanded its opportunities in order to guarantee that business and commerce in the area continue to thrive.
This article will provide you with the benefits of establishing a firm in Dubai. You will also know about the various steps for registering a company in Dubai.
Steps for registering a company in Dubai
For any enterprise to incorporate in Dubai, the various steps for registering a company in Dubai must be followed.
1. Deciding the business structure
One of the most important steps for registering a company in Dubai is to decide the business structure for the company. A Limited Liability Company, Joint Stock, Free Zone Corporates, Branch Office, etc., are among the legal forms that can be used to establish a business in Dubai. The number of stockholders, the business operations carried out, and the amount of cash that the business requires all play a role in choosing an appropriate business structure. Limited Liability Companies can be established on the mainland to take advantage of the large marketplaces. Establishing an LLC is significant since entrepreneurs can now have 100% international business ownership.
2. Registering the trademark
Another one of the most important steps for registering a company in Dubai is to trademark the business name. Choosing a company name is important, and the chosen company name should reflect the company's line of business. The chosen name must be registered for a trademark to protect the business and must be a unique name. A corporation can distinguish its services and goods from its rivals by trademarking its name, making it its intellectual asset. By doing this, it stops competitors from ripping off or replicating their brands.
3. Choosing a business location
Choosing a business location is another one of the most important steps for registering a company in Dubai. The location of a business can say a lot about the enterprise. Making a geographical decision will affect many aspects of the organization. There will be several differences between regions, including tax laws, infrastructure, the accessibility of resources, openness to different economies, etc. Hence, choosing a business location is one of the most important steps for registering a company in Dubai, which also influences the choice of office space.
4. Engage with Local Service Agent
Another one of the steps for registering a company in Dubai is to engage with an LSA. If an individual intends to register their company in Dubai mainland, they must engage through a local service agent(LSA). LSA won't meddle with your decisions or commercial endeavors in any way. They will provide support in obtaining the necessary permits and authorization. This way, LSA will assist individuals in preserving complete administrative and legal control over the company.
5. Draft a Memorandum of Association(MOA)
Another one of the most important steps for registering a company in Dubai is to create and sign a Memorandum of Association.
6. Obtain business licenses
Businesses that have been established are subject to the local laws of the areas in which they are situated. Companies must therefore submit applications with the proper documentation to the relevant authorities in order to receive pre-approvals and licenses. Obtaining a business license is one of the most important steps for registering a company in Dubai, as it provides the entrepreneur with a legal certificate that permits the entrepreneur to perform activities that are permitted in Dubai.
If the entrepreneur is establishing a firm on the mainland, then the license must be issued by DED. If the entrepreneur establishes a firm in the free zones, the license will be provided by the local authorities. The entrepreneur must obtain extra authorization if any of the commercial operations aren't covered by the license.
7. Create a bank account
Another one of the most important steps for registering a company in Dubai is to create a bank account. The business must run a company bank account in its identity to receive and transfer funds to continue its business endeavors, provided all necessary registrations and permissions are received from the relevant authorities. In order to do this, the company must choose a bank that best satisfies all the business goals and demands, can provide the firm with enticing advantages, and offers to help lower the business expenditures.
Benefits of establishing a company in Dubai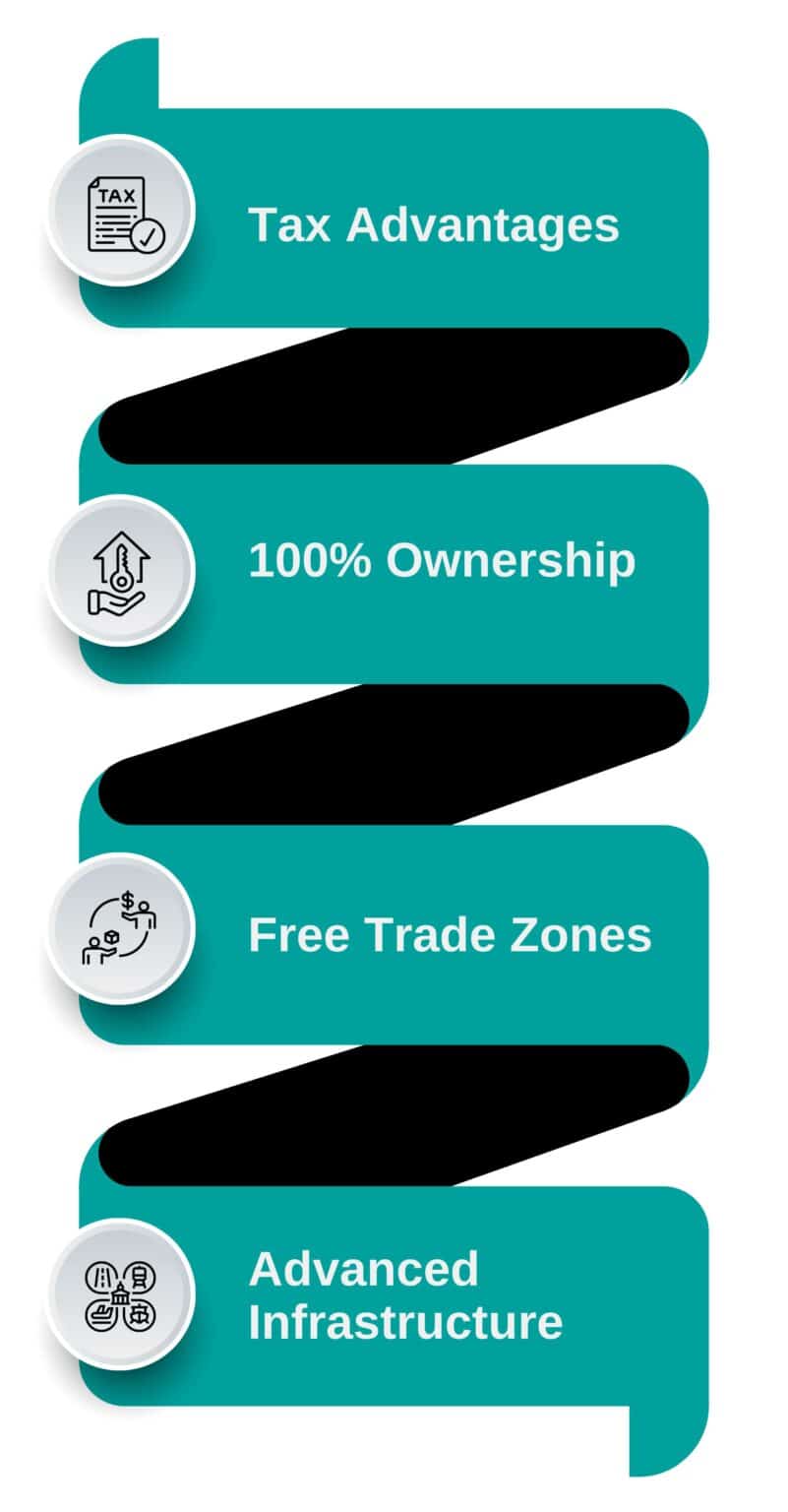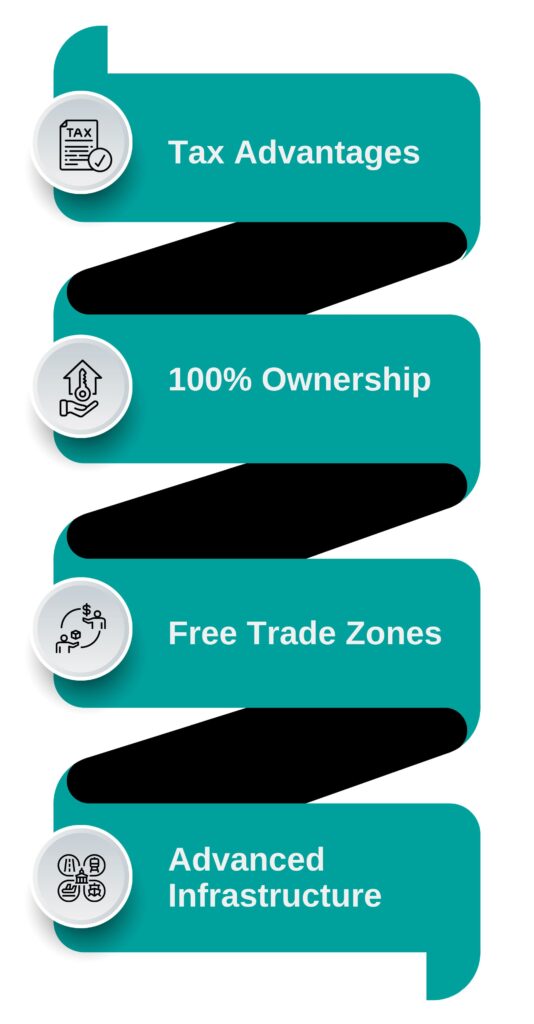 The benefits of establishing a company in Dubai are:
1. Tax advantages
The absence of tax obligations for the business is one of the main advantages of company formation in Dubai. Due to Dubai's tax legislation, businesses are completely excluded from business and professional taxes, as well as double taxation, customs fees, etc. There are no extra fees, and the legal process is open and transparent. However, a small number of businesses must pay GCC VAT at a rate of just 5% on specific commercial operations.
2. 100% ownership
International investors are now permitted to have 100% ownership of their businesses located in the UAE, according to changes made to the Business Companies Act in 2021. This has made company incorporation in Dubai more accommodating to foreigners, giving them trouble-free accessibility to all free trade zones.
3. Free trade zones
Entrepreneurs can establish their businesses in the Mainland and Free Zones. Investors can establish their businesses in specialized free trade zones that have independent authority and are created for particular types of commercial activity. There are more than 30 free zones in Dubai. Setting up an enterprise in the free zone gives the investor full ownership of the enterprise.
4. Advanced infrastructure
Dubai is one of the most technologically advanced cities in the world, boasting some of the best infrastructures. Its continually changing infrastructure offers excellent ports, communication, and public transportation.
Documents required to register a business in Dubai
In order to follow the steps for registering a company in Dubai, it is mandatory to have the following documents:
Application for initial license authorization
Applicant's Visa Application
Information on the activity that the firm will conduct
Regional sponsor's NOC
The corporate's name
passport-sized picture of the applicant
Copy of LSA Emirates ID
LSA and MoA paperwork that has been notarized and authenticated
additional approval documentation, if any.
Book end-to-end experts consultation with Odint company formation experts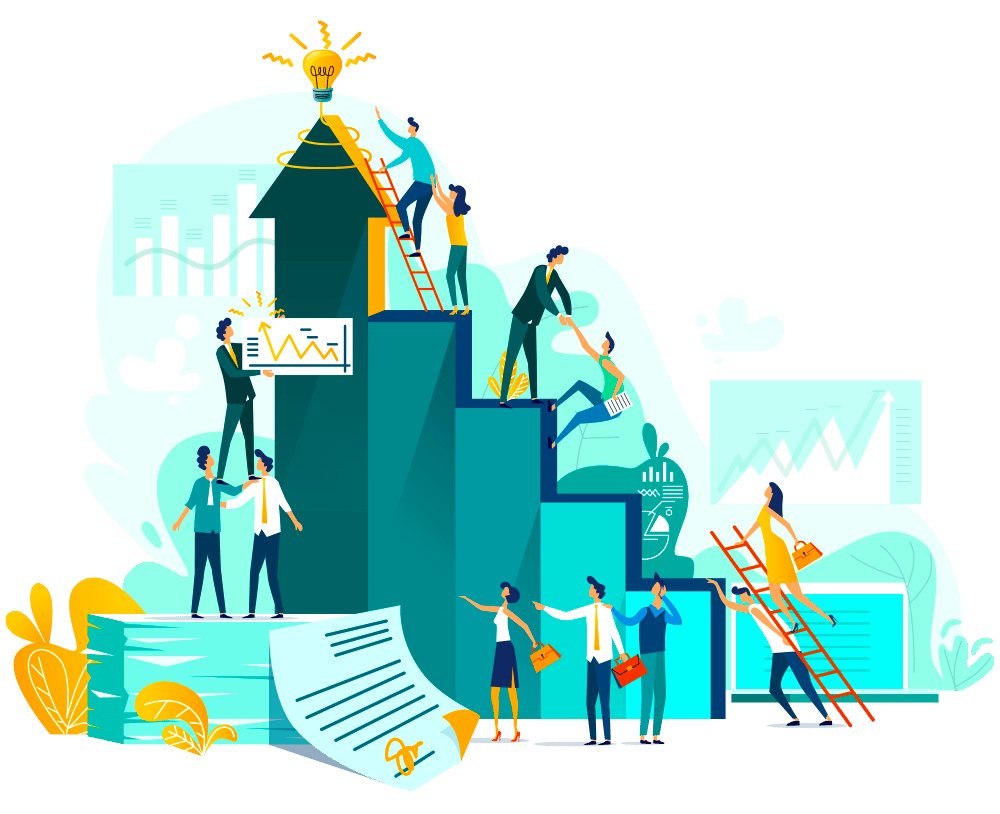 Dubai, the most developed and multicultural metropolis in the Middle East, offers a wide range of economic prospects to let international investors establish various types of firms. Dubai's tax advantages are one of the factors that draw enterprises from all over the world. A Dubai corporation pays no payroll taxes, withholding taxes, personal income taxes, or business taxes. Dubai additionally permits foreign investors to possess a 100 percent stake in their companies. This is what makes Dubai a desirable site for business establishments. However, you must be aware of the procedures in order to start a business in Dubai.
This article has quickly covered the necessary steps for registering a company in Dubai and has also covered the benefits of doing so. If you have any questions about how to register a company in Dubai or if you want to start a business there, you can speak with our specialists at Odint Consulting. Our professionals have years of experience and have helped many clients set up their businesses in Dubai.
Your 100% dubai company registration guide- complete details, process, documentation. 100% ownership and remote incorporation.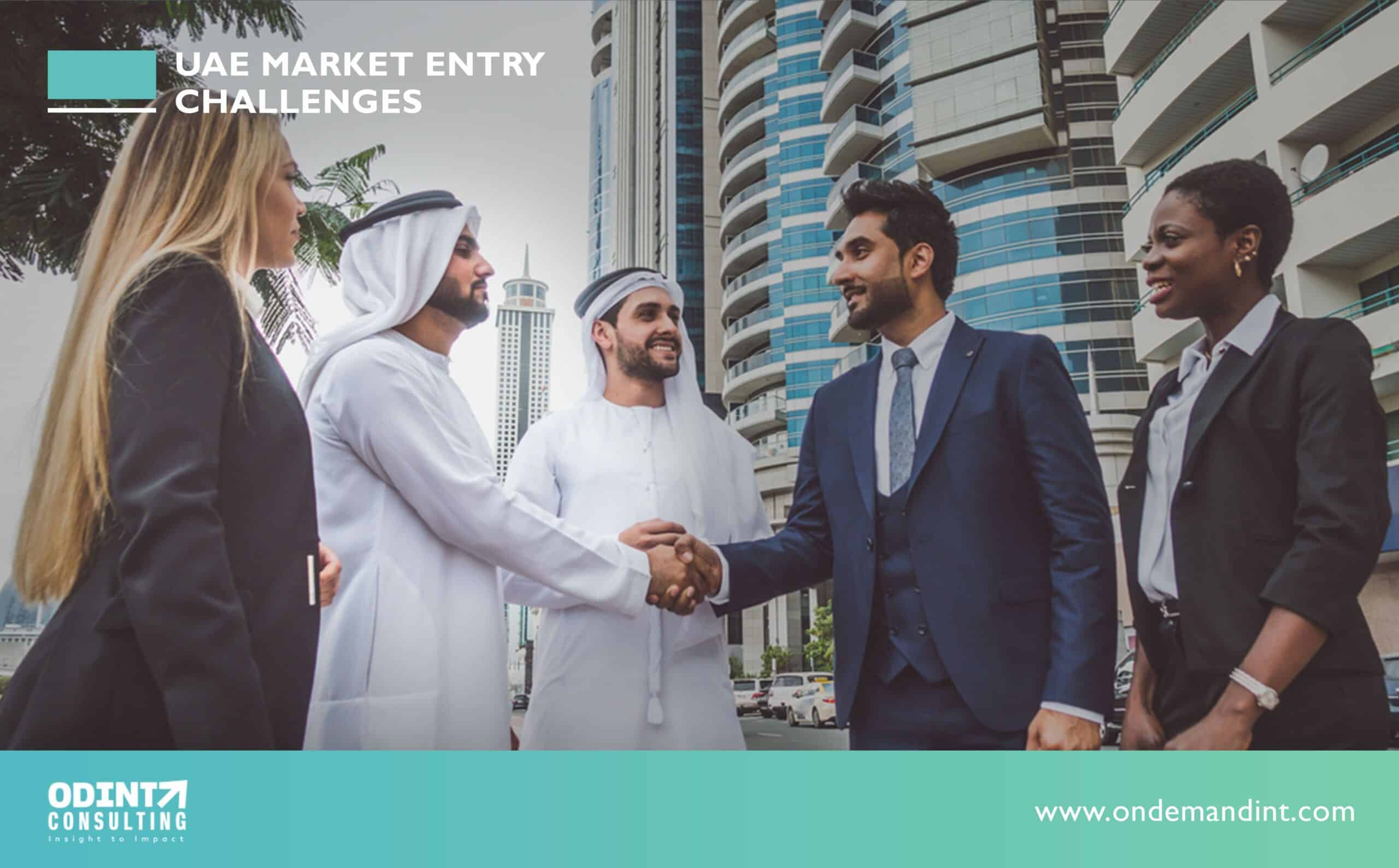 UAE is a tax-friendly state as well, with specific laws and offering numerous business opportunities. But, as with any international country, challenges to market entry occur in UAE as well. This article details the difficulties of UAE market entry challenges.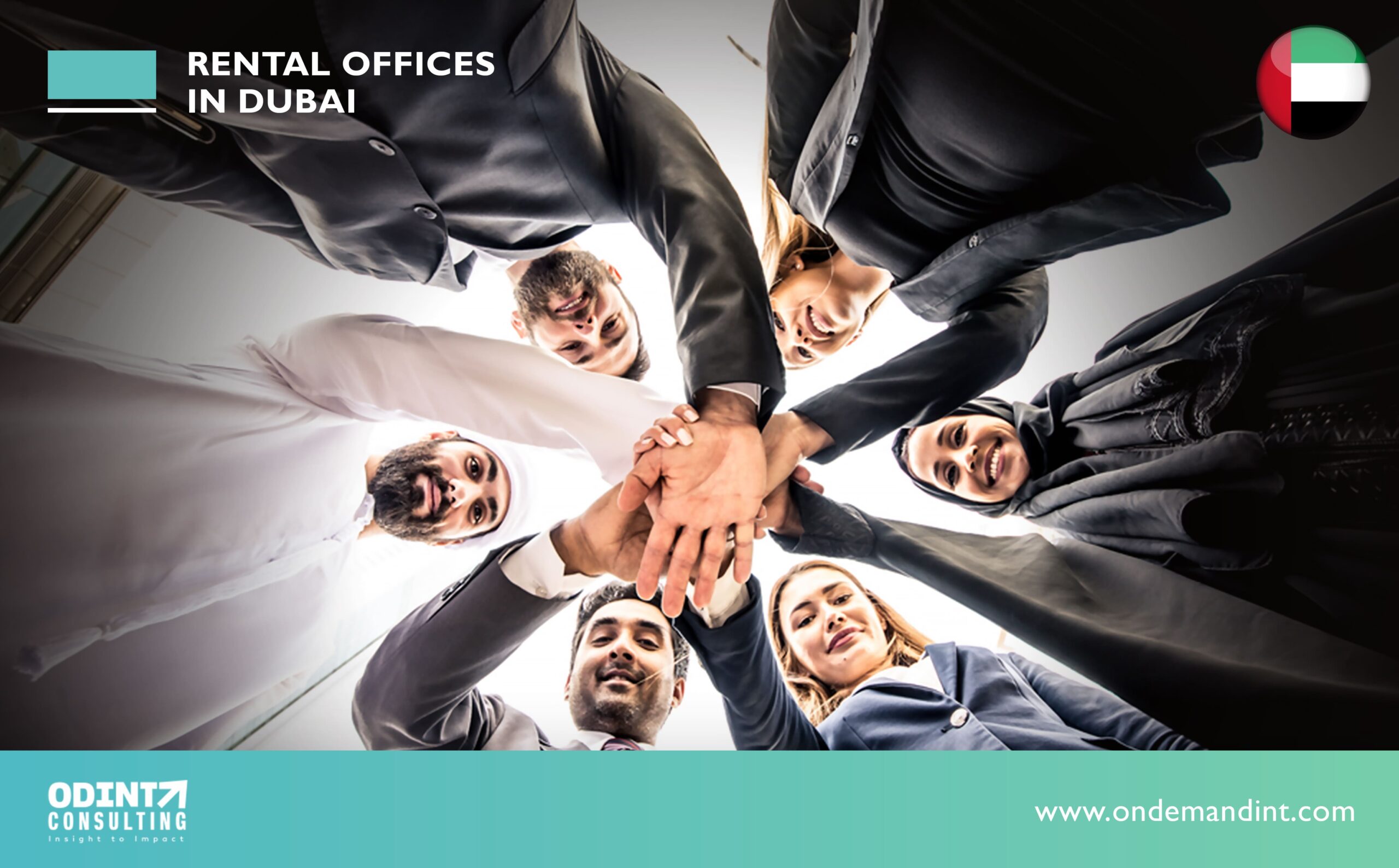 Reason for having rental offices in Dubai is the ease of accessing the office by your employees. You can also find offices for rent in
Parshant Gaur is a company formation specialist with 4+ years of expertise in international business. Financial planning, risk management, and other related areas.