Overview: Singapore For Crypto Business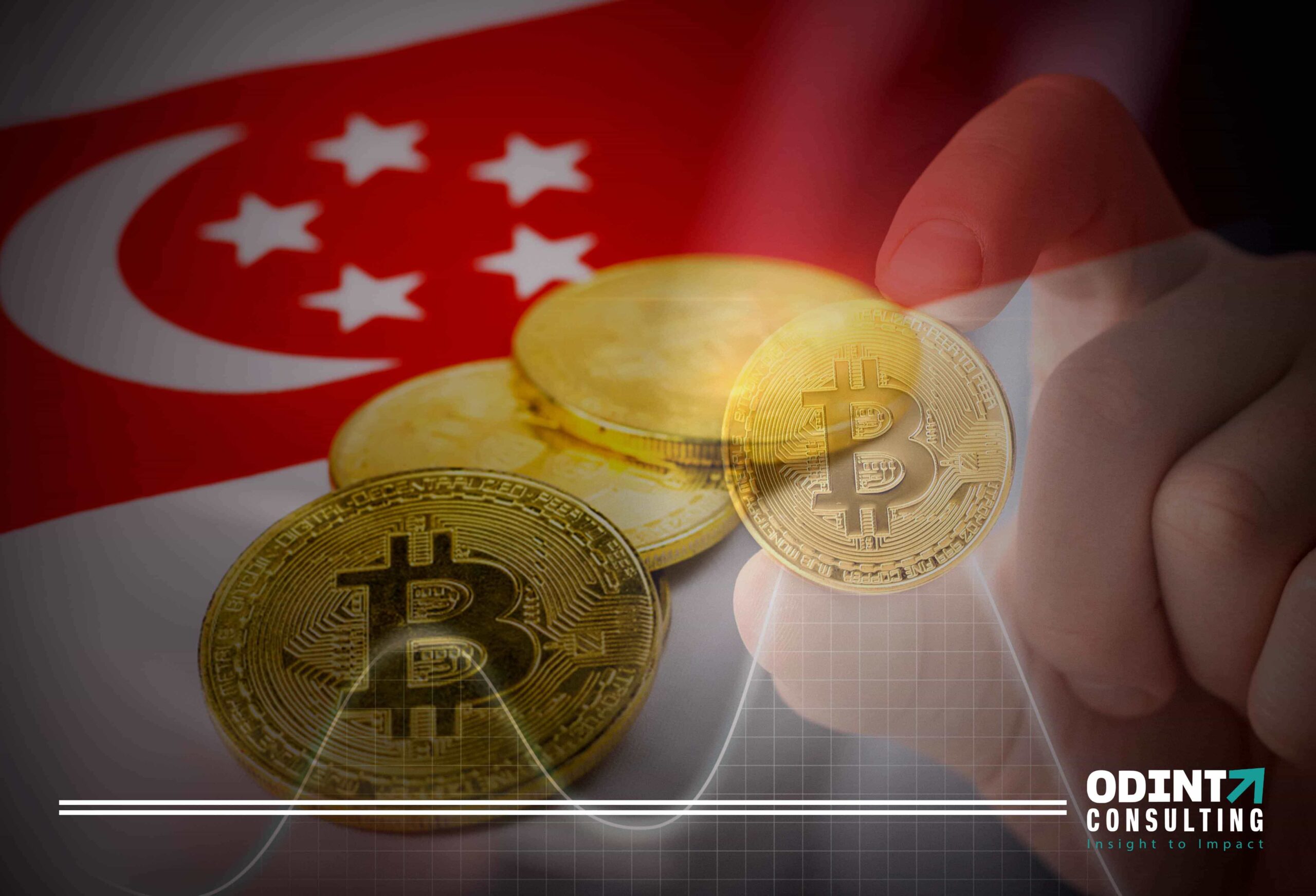 Singapore is one of the best destinations to conduct business operations because of many factors. Nowadays, Singapore is also investing in cryptocurrency businesses. It is investing to make Singapore one of the best southeastern centers for the financial market and one of the fastest-growing financial markets.
According to one of the directors of the Monetary Authority of Singapore, investing in cryptocurrency businesses in Singapore is the best approach. This authority in Singapore regulates banks and other financial firms in Singapore.
Businesses related to cryptocurrency are secure but still, these have a lot of disadvantages. This business is mainly attractive towards illegal activities. There may be problems related to infrastructure.
Cryptocurrency is denominated as a token, Bitcoin is the most popular cryptocurrency and is followed by Ethereum. According to the data of November 2019, there were more than 18 million bitcoins valued at $165 million in circulation in markets.
Singapore Leading In Crypto Business
With the digitalization of the world, digital currencies become more popular among the public. Singapore is becoming the key hub of Asia for cryptocurrency and blockchain. The government of Singapore has the willingness to experiment with MAS (Monetary Authority of Singapore) regarding cryptocurrency trading and blockchain.
Other government agencies of Singapore had jointly introduced the platform OpenCerts. This platform issues and validates the digital certificate for the local educational institution's graduates by using smart contracts of Ethereum. Singapore also offers many benefits for businessmen and one of the major benefits is taxation policies and double tax treaties system.
Singapore has introduced the Payment Services Act, 2019 for cryptocurrencies circulation. This act is to regulate the mediators of cryptocurrency businesses. This was introduced with the main focus on consumer protection and anti-money laundering. This act provides stable regulations of license and operational framework of the businesses related to cryptocurrencies. This is different from many other nations of Asia such as China, this country has banned cryptocurrencies initially or coin offerings.
Singaporean Laws And Arbitration For Crypto Business Risk Understanding

There are many advantages in cryptocurrency businesses with a high risk of uncertainty. Investors are not protected from investing in cryptocurrency. MAS has to warn the public that the volatile prices of cryptocurrency are not regulated. This volatility created many uncertainties in contracts of commercial nature, mainly in the cases when cryptocurrency is used for payments. Hence, the payment mechanism is made to protect clients.
Cryptocurrencies tend to use small contracts and also increase complexity. Many issues are unsolved regarding small contracts such as formalities requirements. The court of Singapore solves some of these matters, but other matters need to be solved by legislation. The application of the Electronic Transaction Act for small contracts and blockchain was reviewed by the Infocomm media development authority of Singapore.
The cryptocurrency and blockchain hubs in Singapore allow promoting the laws of Singapore as the governing law related to cryptocurrencies. This law is neutral and a developed body of case law. This is an advantage of these laws.
There is rapid development in case laws related to cryptocurrencies in Singapore. The international commercial court of Singapore has accepted cryptocurrency as the intangible property in a case related to cryptocurrency. And also, in Singaporean laws, cryptocurrency is legal. Therefore, any contract involving cryptocurrency is not illegal in Singapore.
The leading jurisdiction of arbitration is Singapore because of its legal efficiency and neutrality.
Read More: Setup A Cryptocurrency Company In Singapore
Strong financial infrastructure for the cryptocurrency industry
The sophisticated financial system in Singapore makes it simpler for crypto companies to get liquidity. The nation has an extended record of serving as a center for the capital markets, and the atmosphere there is favorable for the creation of cutting-edge financial goods and services. Additionally, the country's growing significance in the global marketplace gives cryptocurrency enterprises a sizable competitive advantage.
Advice For Fast-Moving Areas
Cryptocurrency and blockchain technology in Singapore is establishing key factors in different sectors. Establishing a company in cryptocurrency businesses in Singapore is more beneficial but risky too. The laws and government policies are also very favourable for cryptocurrency-related businesses. The registration process is also very simple and cheap for both foreigners and the local people of Singapore.
Due to Singapore's strategic location as an Asian financial center, its strong infrastructure, and other aspects, it is constantly growing in popularity for its crypto industry. The nation's legislation and policies of the government are also particularly supportive of firms involved in cryptocurrencies.
The Singaporean government is taking the initiative to foster an atmosphere that is favorable for blockchain and cryptocurrency-related enterprises to flourish, while simultaneously making sure that adequate security measures are implemented to stop fraudulent and other unlawful actions.
If you are considering starting a crypto business in Singapore, you can consult Odint Consultancy. With over 15 years of experience, our professionals can help you launch your cryptocurrency business in Singapore.