Company Registration In Bahrain In 2023-24
In the Middle East, the Kingdom of Bahrain is renowned for its business- and corporate-friendly atmosphere. Bahrain, one of the top GCC nations, offers tremendous opportunities for investment and new business endeavors. The Heritage Foundation's Index of Economic Freedom 2022, has ranked Bahrain as having the 74th-freest economy in the world and the nation is also placed fourth out of 14 nations in the Middle East and North Africa.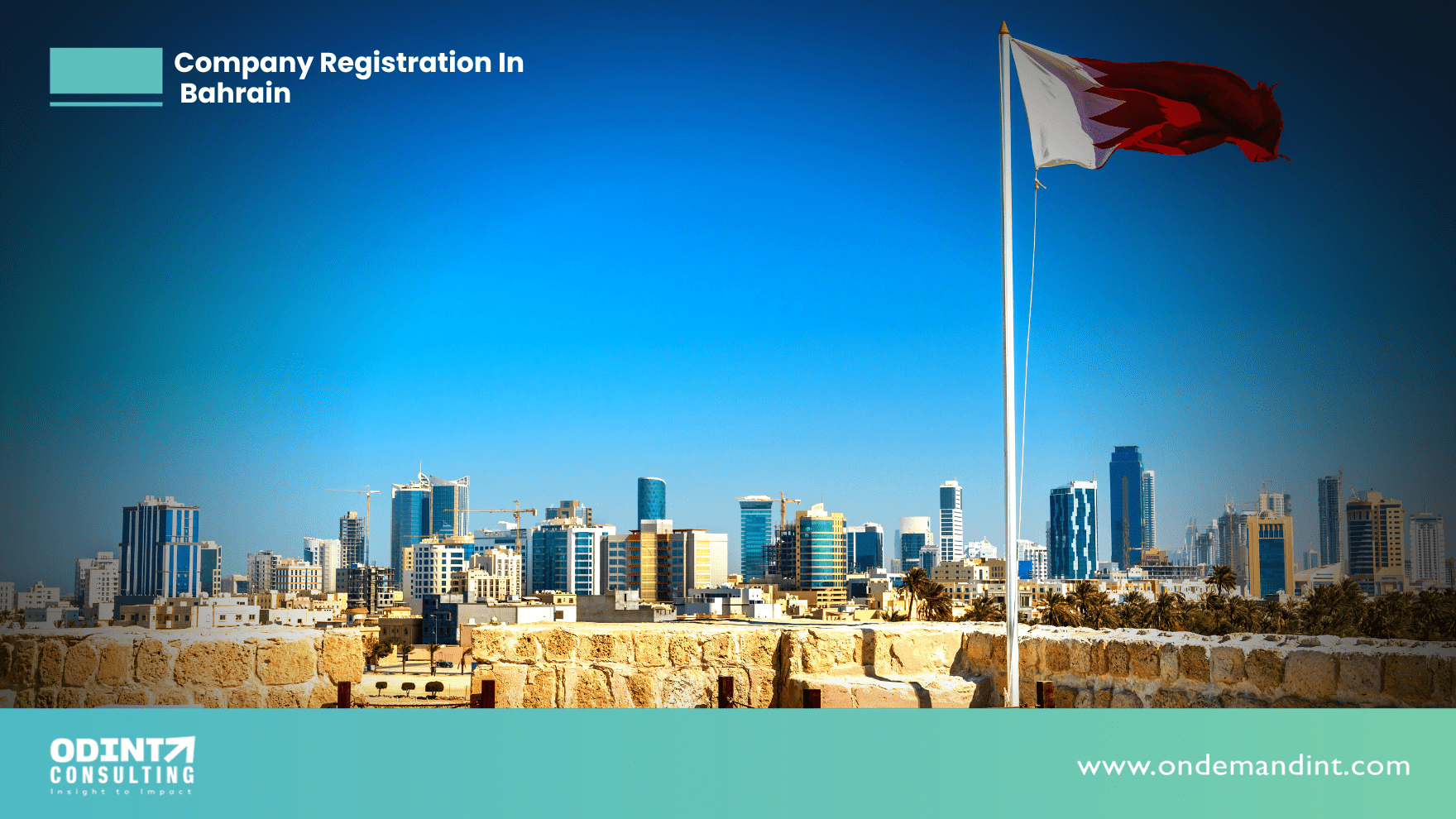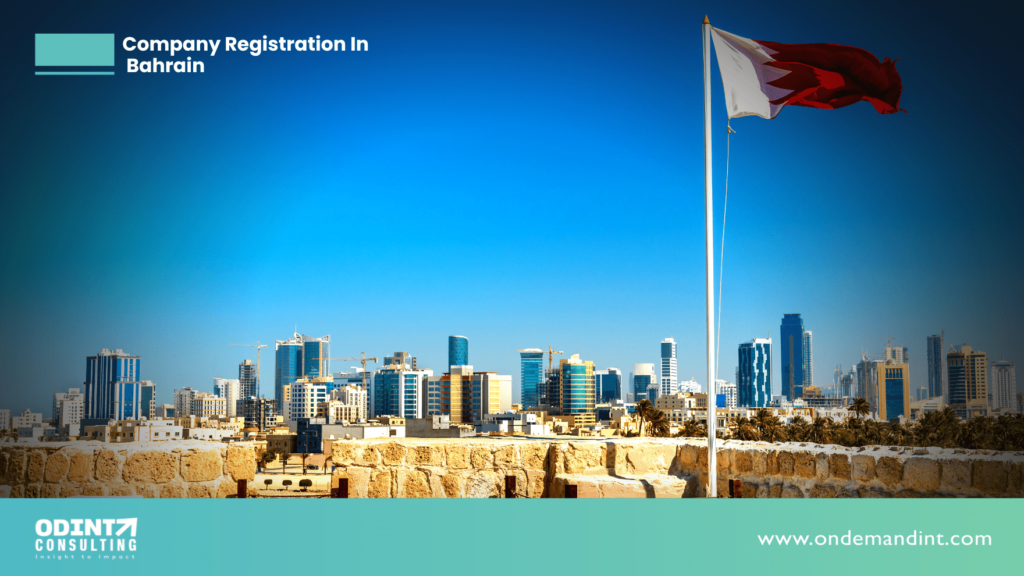 Bahrain's economy has mostly been focused on the extraction of crude oil, natural gas, and petroleum exports. However, Bahrain has built on its long history of trade and transportation to outperform certain other gulf countries in the development of the manufacturing sector as well as in the provision of business and financial activities. Due to Bahrain's zero corporate and income taxes, it is a popular location for both domestic and international entrepreneurs.
This article will explain the procedure for Bahrain company registration. Bahrain company registration requirements, benefits, costs, taxation structure, and documents will also be discussed.
Procedure for company registration in Bahrain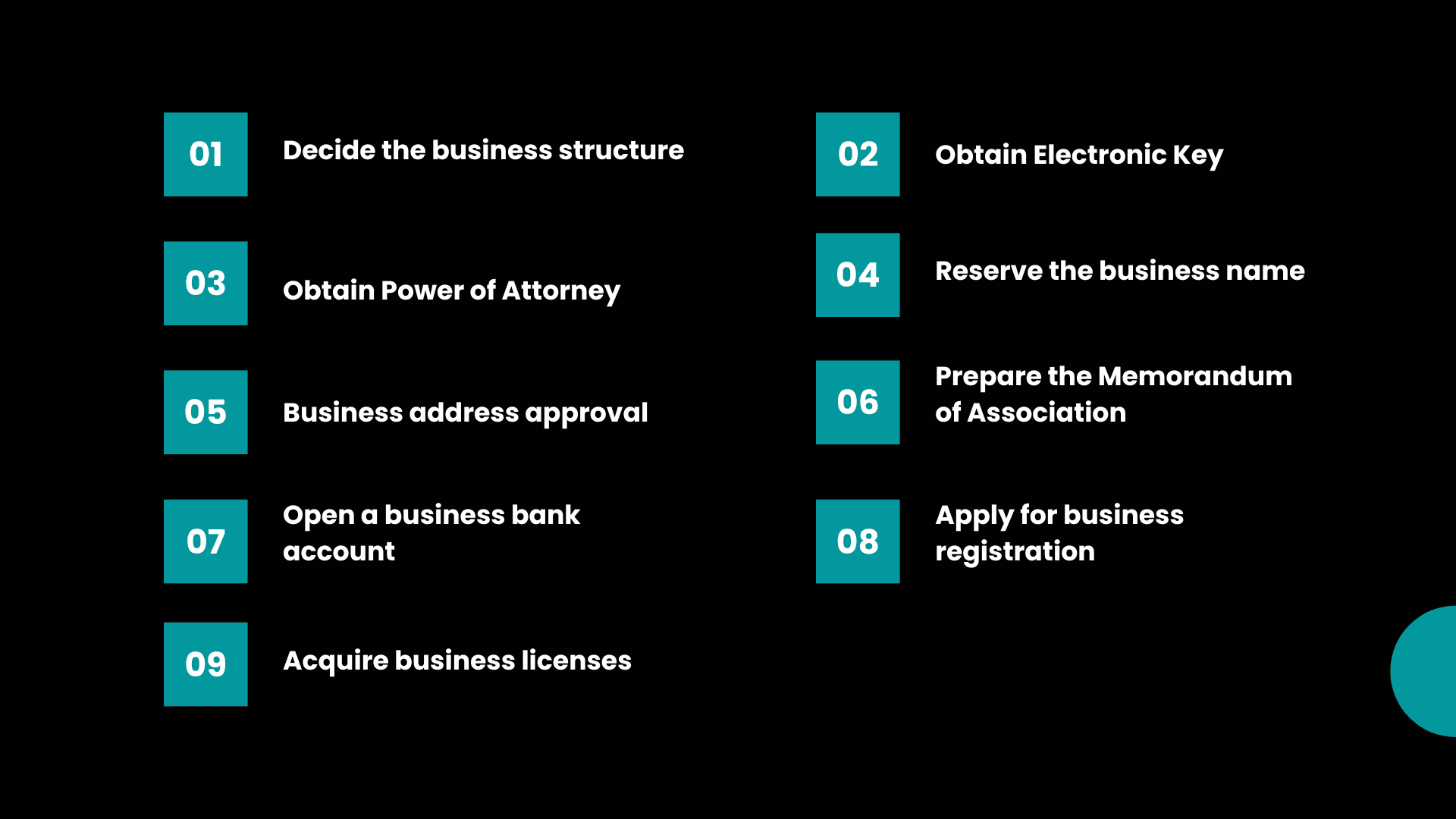 In order to register a company in Bahrain, an entrepreneur can follow the steps given below:
Decide the business structure
The first step of Bahrain company registration is to choose the corporate structure of your company and its activities.
Obtain Electronic Key 
The entrepreneur must acquire the e-key by enrolling with the e-Government Authority in Bahrain.
Obtain Power of Attorney
You can acquire the  Power of Attorney in case the e-key is not accessible.
Reserve the business name
After acquiring the electronic key or the Power of Attorney, you must reserve the business name after receiving authorization from the Ministry of Industry, Commerce, and Tourism (MoICT). At least three potential business names must be provided to register a company in Bahrain.
Business address approval
You need permission from the appropriate authority for the corporation's official address.
Prepare the Memorandum of Association
Create a Memorandum of Association for the business and send it for authorization to the Ministry of Justice. The prepared memorandum must be notarized by a private or public notary after receiving consent from the Ministry of Justice.
Open a business bank account
Open a business bank account and deposit the required capital for company registration in Bahrain. 
Apply for business registration
An application for company registration in Bahrain should be filed to the Ministry of Industry, Commerce, and Tourism (MoICT) along with all the necessary information and documents. Following approval from the MoICT, the company will be registered.
Acquire business licenses
Acquire the necessary business licenses in accordance with your business activities.
Documents required to register a company in Bahrain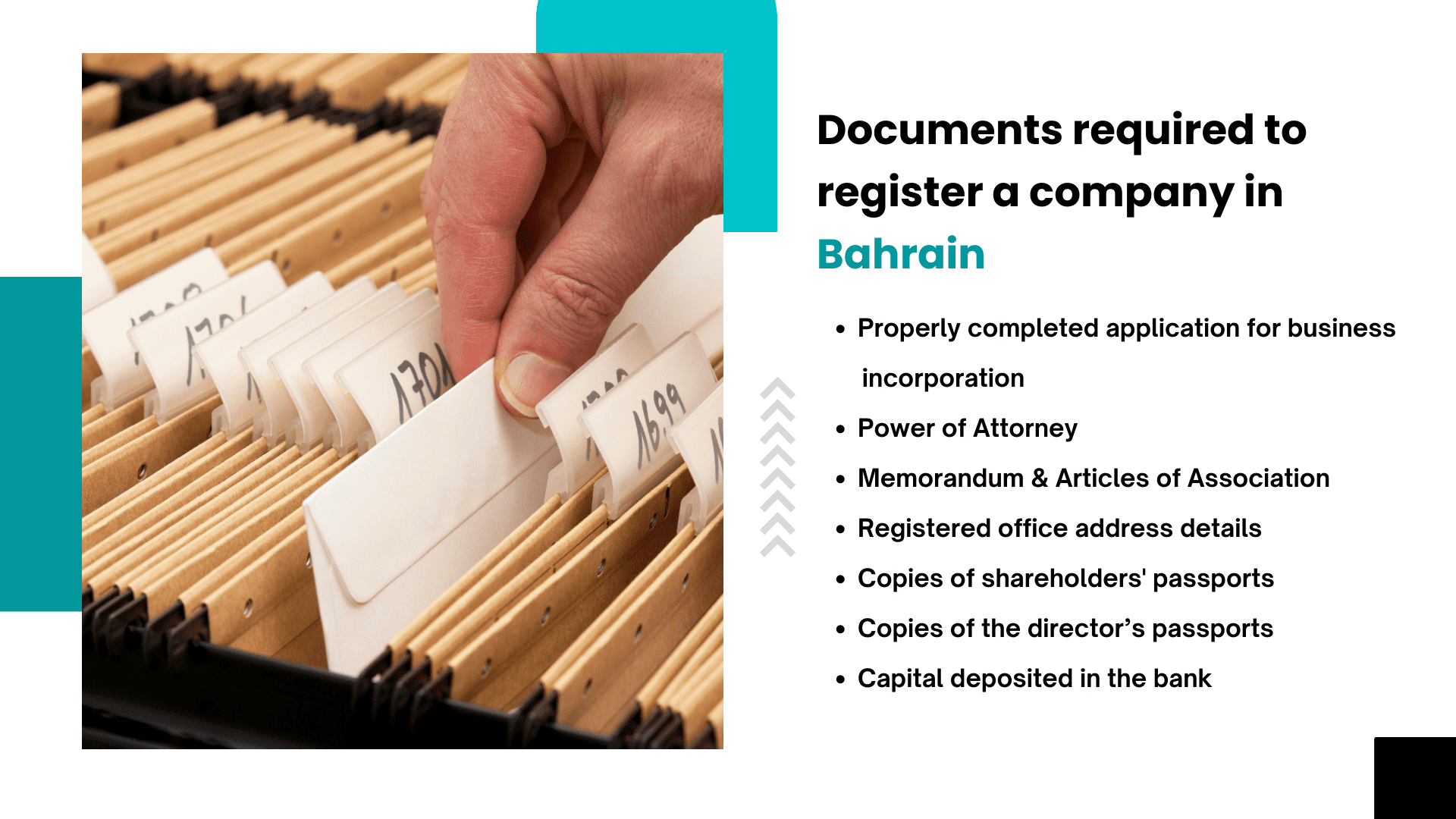 Here are the various documents that must be submitted for Bahrain company registration:
Properly completed application for business incorporation

Power of Attorney

Memorandum & Articles of Association

Registered office address details

Copies of shareholders' passports 

Copies of the director's passports 

Capital deposited in the bank
Business entities for company registration in Bahrain
The various business entities for Bahrain company registration are listed below:
1. Limited Liability Company (LLC)
Limited Liability Company (LLC), commonly referred to as With Limited Liability Company (WLL) is a common corporate type for international entrepreneurs and allows for 100% foreign ownership of the majority of enterprises. A limited liability company can have a maximum of 50 members and a minimum of 2 directors. The minimum required capital for an LLC is BDH 20,000.
2. Bahrain Shareholding Company (BSC)
Another name for a BSC is a public joint stock company. A BSC is best suited for companies that want to carry out significant financial and capital investments in large-scale projects. A BSC is best suited for companies who intend to register their businesses on Bahrain Bourse (BHB), the country's securities exchange, in order to offer its stocks to the public. The required share capital to incorporate a BSC is BHD 250,000.
3. Companies Limited By Shares
The joint partner and the silent partner are two different kinds of partners in companies limited by shares. This type of company needs at least 20,000 BD as share capital. There must be at least 4 individuals to form this kind of company.
4. Partnership Firm
A partnership is an arrangement for two or more people to collaboratively work and split the business' revenues. The partners' liability is typically uncapped. It takes a minimum of two partners to create a partnership firm.
5. Branch Office
An overseas branch office is only an addition to the parent corporation. The debts and obligations of the branch office would be the responsibility of the overseas parent corporation. A manager is required to oversee all branch office operations.
6. Single-Person Company
A single-person company is owned by a single individual, and their liability for the business's debts is limited to the amount of share capital they have invested.
Eligibility criteria for Bahrain company registration
The eligibility criteria for company registration in Bahrain are discussed below:
Shareholders:

There must be at least two shareholders for an LLC.

Directors:

A minimum of one director for an LLC is required in Bahrain. To form a BSC at least three directors are needed.

Capital requirement:

A BSC firm must have a share capital of BHD 250,000. A minimum share capital of BDH 20,000 is needed for a Limited Liability company registration in Bahrain.

Registered business address:

The corporation must have a registered business address in order to register a company in Bahrain. All formal correspondence from the company is delivered to its official company address.
Taxation structure in Bahrain
Corporate income tax:

Bahraini businesses are fully tax-free, with the exception of those in the mining, oil, gas, and refining industries, which are subject to a 46% tax rate.

Value-added tax (VAT):

Products and services are subject to a standard 5% VAT. Property transactions, financial institutions, and insurance are free from VAT. Food and schooling are exempt from VAT.

Stamp duty:

Only real estate transactions are subject to stamp duty, which is assessed at 2%.

Municipality taxes:

The leasing of business and domestic properties to foreign nationals is subject to a 10% municipal tax.

Social security contributions:

Employer social security contributions are 12% for Bahraini employees and 3% for non-Bahraini employees. These contributions are computed based on monthly salary and are capped at BHD 4,000.
Cost for company registration in Bahrain
The cost to register a company in Bahrain is determined by a number of elements, including registration fees, document preparation costs, tax payments, acquisition of the legal address, etc.
Bahraini company incorporation costs can begin at BHD 1000.

It costs approximately BHD 100 to obtain an economic activity license.

Investment Visa is charged at BHD 172.

Additionally, work permits for workers are charged BHD 172 annually.
Why register a company in Bahrain?
100% foreign ownership is allowed in the nation.

The country has modern infrastructural and transportation facilities and a stable and effective communications network.

The country has a favorable location for international business and investment and provides simple access to the marketplaces of the Middle Eastern and Africa.

International investors' or expats' are able to move freely across Bahrain without being constrained by extremely severe visa, residency, or work permit requirements. 
Advantages of Bahrain company registration
The advantages of Bahrain company registration are briefly discussed below:
1. Free Trade Agreements
The Kingdom of Bahrain has signed several free trade agreements with different nations in order to increase economic prospects and lower trade obstacles. Bahrain has seen a phenomenal rise in imports of 32.60% as a result of signing these FTAs. 
2. Tax advantages
Corporate income tax and withholding tax are not applied to businesses that are incorporated in Bahrain. Additionally, Bahrain has established numerous double taxation treaties with other nations, assisting entrepreneurs in avoiding paying two taxes.
3. 100% foreign ownership
Bahrain permits 100% foreign ownership in the majority of businesses.
4. Advanced Financial Sector
Globally, Bahrain has steadily risen to become a leader in Islamic finance. In the Middle East, this country boasts the highest number of Islamic financial organizations.
Book end-to-end experts consultation with Odint company formation experts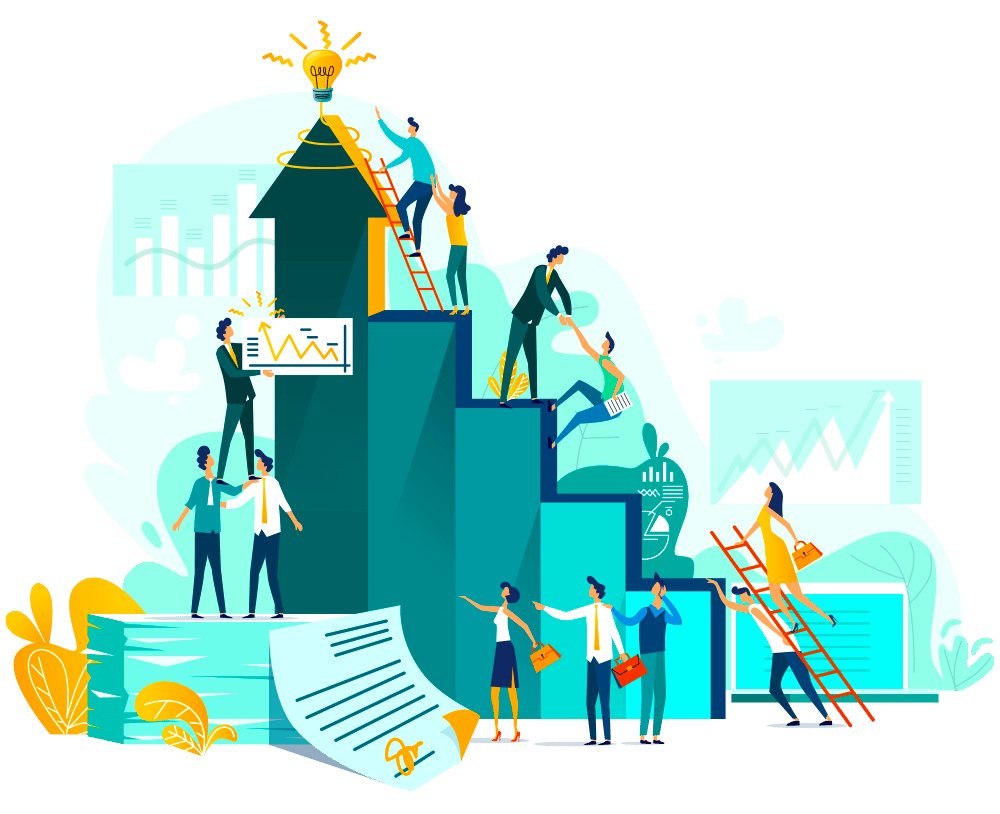 Bahrain is a small Arab nation located on a peninsula on the Persian Gulf's western shore. The nation's location near Qatar and Saudi Arabia makes it an accessible entry point into the global economy. In addition to that, the country has several free trades agreement, double taxation treaties, and 100% foreign ownership. All this makes the country an attractive location for entrepreneurs who wants to register a company in Bahrain.
Consult our professionals at Odint Consultancy if you'd like advice on how to register a company in Bahrain. Our experts will assist you through the process of company registration in Bahrain.