Company Registration in Cayman Islands in 2023-24
The Cayman Islands situated in the Western Caribbean have proved to be a popular destination for businesspeople throughout the globe. The Cayman Islands used to exist as a colony in the British Empire, and later it changed to become a British Overseas Territory. The islands are popular and preferable tourist destinations, and as such, the tourism sector is one of the key drivers of the nation's economy.
Due to its 0% tax rate and reputation as a global centre for financial services, the Cayman Islands draws entrepreneurs from throughout the world to establish their businesses there. Additionally, incorporating a firm on Cayman Island is easy as it can be done with a minimum of 1 shareholder and 1 director.
This article will discuss the procedure of company registration in Cayman Islands. Additionally, it will discuss the fees, justifications, and requirements for Cayman Islands company registration.
Process to Register a Company in the Cayman Islands
The  process to register a company in the Cayman Islands is discussed below:
1. Select the business entity to form
The first step for Cayman Islands company registration involves selecting a business structure. You can select either a limited partnership, offshore company, resident company, or any other form of business organization based on your business needs. You can get assistance from our professionals at OnDemand International in deciding which business structure is best for you.
2. Pick a unique name
After choosing your company's organizational structure, the following step is to reserve a name for it. You must select an appropriate name that does not match the name of any already existing business. Check if the name is available and pay the required fees to reserve the business name.
3. Gather & submit the documents
You must gather the required paperwork for company registration in Company Island, such as the memorandum or articles of association, as well as residence verification for the directors and shareholders.
4. Register your firm
Submit the application form for business registration along with the documentation to the General Registry of the Cayman Islands. Pay the necessary fees to the relevant authority. Your business will be legally founded once the authorities have approved the application and supporting papers, and you will receive the certificate of incorporation.
5. Create a business bank account 
Open a corporate bank account in order to maintain your business finances.
Documents Required for Company Registration in Cayman Islands
The documents required to register a company in Cayman Islands include:
Articles of Association:

This is the official rulebook that empowers the internal supervision of the firm.

Approval from the Cayman Islands Monetary Authority:

This kind of document is needed by firms that aim to work in the regulated business

Memorandum of Association:

This document includes the name of your firm, its objective, registered office, amount of capital invested, and the number of shares.

Identification documentation: Identification documentation of the business directors and shareholders.
Eligibility Criteria for the Cayman Islands Company Registration
The eligibility criteria for company registration in Cayman Islands are discussed below:
Shareholder:

There must be at least one shareholder for a corporation to be formed in the Cayman Islands.

Director:

In order to establish a firm in the Cayman Islands, a minimum of 1 director is needed.

Minimum capital:

There is no amount of paid-up capital necessary for company registration in Cayman Islands.

Annual General Meeting:

In order to conduct business in the Cayman Islands, companies must hold a general meeting every year.

Annual returns:

In the Cayman Islands, annual returns must be submitted each year.
Business Entities for Cayman Islands Company Registration
Several forms of business entities can be incorporated in the Cayman Islands.
Let's take a look at the various business structures for company registration in Cayman Islands.
Limited Partnership
The business structure needs 2 partners, limited and general. This entity is best for firms that work to provide official services to their customers. Amongst the 2 partners, one should be a native resident of the Cayman Islands. And lastly, the limited partner is only responsible for the portion of contribution he/she has made to the firm, and the general partner is completely responsible for the firm.
Offshore Company
To run a foreign organization, you should hire a director and a shareholder for your company. Yes, there is no requirement for capital for investment in this entity, but according to the guidelines, a registered office is mandatory. That's why this type of business entity is best suited for conduit or trading firms.
Non-residential Company
Just like the offshore company, the non-residential firm also has similar requirements. Some of them are no minimum capital for investment, single shareholders and directors, and a mandatory registered office. Also, the firm should file and issue full details of the shareholders, directors, and the registrar's capital annually.
Limited Liability Company (LLC)
The entrepreneur can submit a registration application as a Limited Liability Company when a firm's anticipated operations are to be conducted mostly offshore, or beyond the Cayman Islands. Since this form of organization has a distinct legal personality, its shareholders cannot be held individually accountable for the firm's obligations or debts.
Exempt Company
An exempt company is a  unique type of corporation administered by the Companies Law which has less severe compliance standards. They are not obliged to have a membership list available for public view or to organize yearly general meetings on the islands. Since an exempted firm does the majority of its operations outside the Islands, a license is necessary if they want to conduct commercial operations locally.
Foundation Company
A foundation corporation is a distinct legal organization that may be established by any individual for any legitimate purpose and does not necessarily have to benefit other people, as long as it does not go beyond the broad legal definitions.
Resident Company
Resident companies are kinds of companies that are allowed to operate in the Cayman Islands and are often held by Caymanian citizens. Resident businesses are required to keep a membership registry that is open to the public. Additionally, annual statements must be sent to the Registrar.
Special Economic Zone Company
A special economic zone firm, intended exclusively for international entrepreneurs, is permitted to conduct commercial operations only in the SEZs. Such businesses must declare their purpose to conduct special economic zone operations in their memorandum of association.
Unlimited Company
An unlimited company does not shield its shareholders from being held individually accountable for the firm's liabilities and obligations. In the case of a winding up, the stockholders or members are all jointly and severally liable for everything.
Cost of Company Registration in Cayman Islands
Entrepreneurs must pay the different costs necessary for company registration in Cayman Islands. Company incorporation fees in the Cayman Islands can range from 2000 to 3000 Cayman Islands dollars.
Re-registration fees may cost around KYD 500.

A change of secretary may cost around KYD 75.

Altering memorandum can cost about KYD 75.

Name reservations for 60 days may cost around KYD 80.
Tax System in the Cayman Islands
Amongst all the famous tax havens existing in the world, the Cayman Islands tops the list. The Cayman Islands do not generally impose a company tax, unlike the majority of other countries. This makes it the most ideal location for foreign businesses to form their business entities or save up their revenue from getting taxed.
Apart from freedom from corporate income tax, this nation also doesn't put any kind of direct tax on its residents. No kind of property tax, income tax, payroll tax, withholding tax, or even capital gains is imposed. That's why the Cayman Islands are said to be tax neutral. By avoiding getting revenue from taxes, they get it from fees earned by work permits, tourism, import duties, or financial transactions.
Why register a company in the Cayman Islands?
The Cayman Islands are renowned as a global hub for banking services.

The Cayman Islands' administration is regarded as secure and welcoming to international entrepreneurs.

There are no corporation taxes, property taxes, capital gains taxes, or withholding taxes in the Cayman Islands.

The fintech sector is constantly expanding on the coast of the Cayman Islands.

The Cayman Islands' native population boasts a literacy level of 98.8%.

It is possible to establish a company on Cayman Island with just one stakeholder and no minimum capital restrictions.
Benefits of Registering a Company in the Cayman Islands
The corporate law of the Cayman Islands is enough to excite multinational businesses and skilled investors to establish a company in this nation. The reason for their eagerness is the great development and rapidly growing economy of the Cayman Islands.
But apart from this reason, several other points make company registration in Cayman Islands advantageous.
So, without any further ado, let's dive to find out the benefits.
Only One Director
According to corporate law in the Cayman Islands, only one shareholder and one director can be appointed in a firm. And, either the business structure or the same individual is responsible for the ownership and the directorship of the company. There is no requirement of any other director, shareholder, or officer.
No Shares Transfer Tax
Another benefit of company registration in Cayman Islands is that you do not need to fulfil any duty stamps or taxes after the firm sends shares to 3rd parties. But if the shares are somehow related to the investments in real estate, then you need to deal with the duty stamps and taxes.
Privacy
The next perk of company registration in Cayman Islands is that one doesn't require to submit or file his/her papers with the government of the Cayman Islands. The personal documents include the official papers related to the business you wish to register. You can keep your documents with you. Another point that proves Cayman Islands privacy is that you don't require meeting minutes or a shareholder meeting or even an annual audit. All in all, the firm records are kept private in the Cayman Islands.
Mergers Permitted
It allows firms to form mergers with other firms. The ultimate merger can occur in either that firm or under any jurisdiction. Usually, the merging firms pick to stay in the Cayman Islands because of the several perks offered.
No Large Capital is Needed
Several countries require you to submit a huge deposit in an escrow or a bank before the completion of the establishment. But when going for company registration in Cayman Islands, you do not have to worry about the capital requirement
Stability
The strong point of the Cayman Islands has always been the stability of its government and the nation's rapidly growing economy because of a powerful banking structure, tourism, and offshore companies.
Quick Establishment
The establishment process takes only a single day, and the reason for that is the non-requirement of any permit from a regulatory body. Plus, their company registration and the yearly renewal fee are quite low when compared to that of other nations.
Book end-to-end experts consultation with Odint company formation experts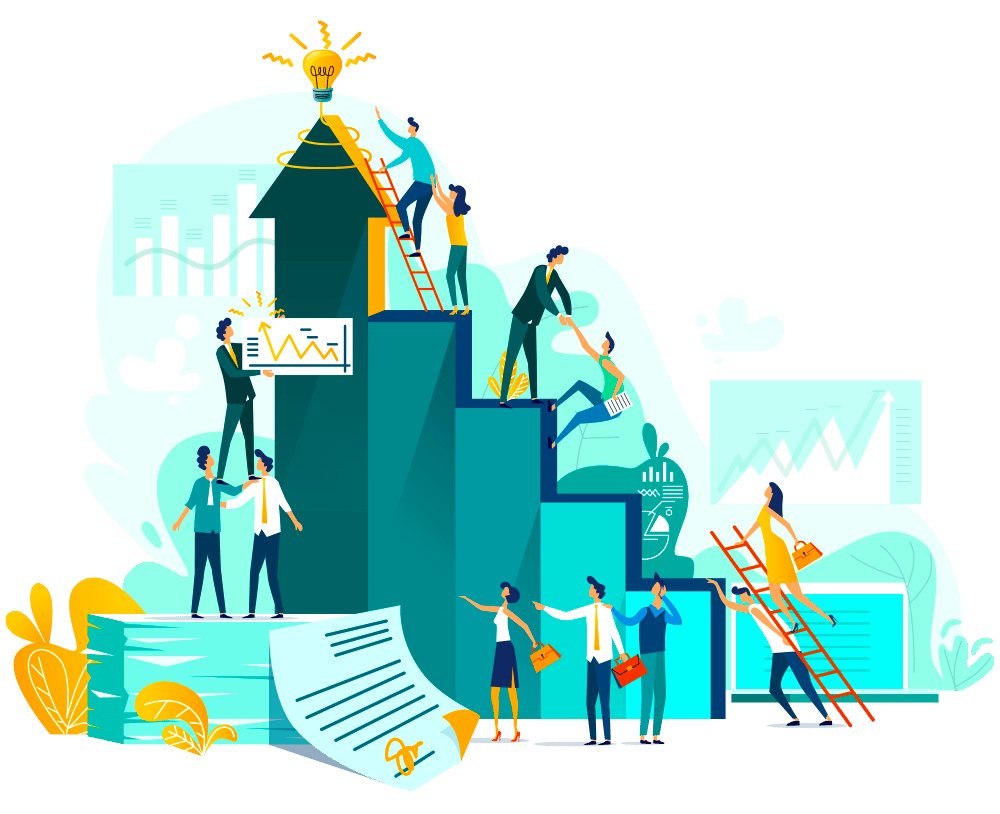 Cayman Island company registration is beneficial for entrepreneurs since the country imposes no taxes. Forming a company in the Cayman Islands will provide you with numerous other benefits, such as low registration costs, quick establishment, stability, flexibility, strong financial sectors, etc.
Experts from OnDemand International is experienced enough to assist you with the entire procedure for company registration in Cayman Islands. Our skilled experts know how to guide our clients and leave them with a successful outcome. So, if you are looking for a place where you can kickstart your company registration in Cayman Islands, consider OnDemand International, and contact us today!