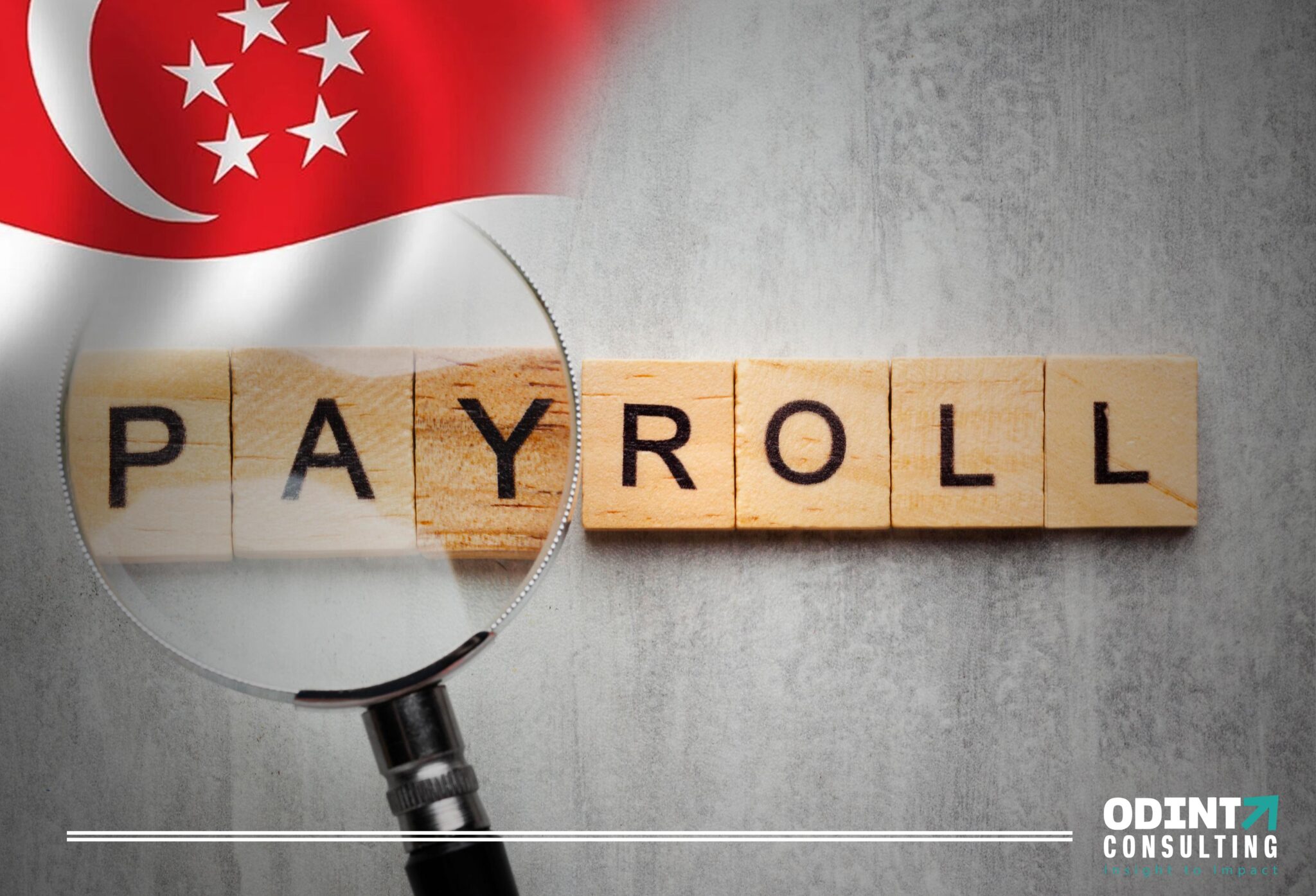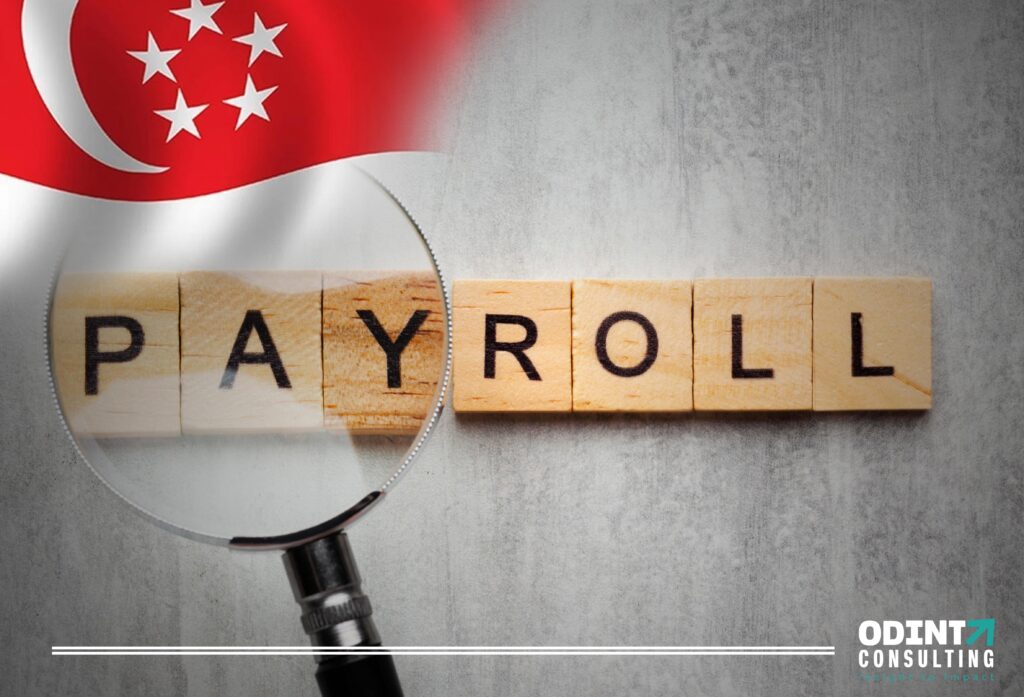 Payroll is the process of paying the workers of a firm. It represents the amount provided to workers for activities done over a given duration. It entails gathering the worker's list of who need to be paid, keeping a record of the time the workers work on a daily basis, computing the pay of the staff, promptly disbursing the payment, and monitoring payroll costs. 
Often, a company's financial department or human resources division handles payroll. However, nowadays, firms that are unwilling to handle payroll manually, have the option to outsource their payroll and employ cloud-based technology or take professional assistance.
The topic of payroll outsourcing in Singapore will be covered in this article, along with information on its advantages and its types.
What is Payroll Outsourcing In Singapore?
The employment of a service supplier to manage the organization and obedience to the authority of paying staff is known as payroll outsourcing. In short, it means employing a third party to manage all payroll-related tasks.
A business organization can avoid having to recruit and instruct a sizable in-house payroll team, purchase the necessary software for payroll tasks, and keep up with the ever-changing tax legislation by engaging an outside company to manage payroll activities.
Benefits of Payroll Outsourcing In Singapore
The benefits of payroll outsourcing in Singapore are given below:
Reduces expenditures
Exporting payment allows businesses to reduce expenditures and evaluate both evident and unseen costs that come with processing transactions.
Increases response to the customer
Payment companies may devote time to answering any questions or difficulties that your workers might have had, resulting in faster wait times.
Drawbacks of Payroll Outsourcing In Singapore
The drawbacks of payroll outsourcing in Singapore are:
Concern about privacy
It is essential to safeguard all corporate and personnel records and to implement privacy and privacy laws rules and contracts. However, secrecy concerns may cause problems for your organization.
Management failure
When you outsource your payment activities to a foreign entity, you experience a loss over management and information transparency.
Types of Payroll Outsourcing in Singapore
It's not always simple to figure out the kind of solution your firm needs. And the very last point you want is to spend a payment provider a huge amount of money just to discover that it can't perform whatever you truly need to get them to do. 
The types of payroll outsourcing in Singapore are as follows:
Accountants and auditors:
Payroll is handled by some accounting and finance organizations on behalf of customers. For the majority of things, though, payroll is not its only concern. In reality, many accountants and auditors outsource their customers' payments so that they can concentrate on their core business of accountancy.
Payroll Offices for Small Companies:
Micro payroll agencies provide far more customized services than bigger payroll firms. This particular service often employs a tiny amount of people and handles the payments of a small range of enterprises. They are not up to speed whenever it comes to computers. Tiny payment agencies, on the other hand, maybe the kind of payroll provider you should look into in the beginning if you're a small agency in need of some assistance.
Payment Processing In-House:
Some businesses even have an internal pay-check stub. This necessitates a considerable amount of time, expertise, and personnel. There are also extra dangers, particularly in terms of compliance issues and taxation. Giant firms with dozens of workers are representative of organizations that conduct payroll in-house.
Service Suppliers for Mid-Sized Companies:
Payroll requirements alter when your Singapore company expands further than the local business phase. They'll have to have a payroll provider to accommodate that degree of precision and data as their staff numbers are growing. 
We've seen a number of small businesses go up to the semi-corporate level and then purchase payroll processing from a bigger firm. Once registered, it's a common experience that they hesitate to use all of the services they've paid for. 
Furthermore, because most products are combined, many businesses wind up overspending on payroll processing.
Haven't registered your business in Singapore yet?
Read our guide on incorporating in Singapore, or reach out to our experts.
How to Choose a Good Service Provider for Payroll Outsourcing in Singapore?
Some of the ways how to choose a good payroll outsourcing service provider in Singapore are as follows:
Consider Costs
Several businesses will sell you bundles that can include more features than you require. As a result, you'd be investing more than you should be. Search for businesses that provide tailored services. Furthermore, some businesses bill by the year, while others bill monthly. You may be required to make a big initial investment, which may be problematic if you are just getting started or have recently gone through a difficult period.
Focus on your Requirements:
There are numerous payroll system companies on the globe, each offering a unique package of capabilities. Assessing your requirements is one of the major phases in locating the finest financial solutions supplier. If you have a local company with less than 20 people, minor payroll software will suffice. If you're a huge company, though, your needs will be more complicated. As a result, you must first make a list of your needs before beginning your research. You would save time and energy as a result of this.
Reliability:
Evaluate the credibility of the payment service providers you've picked. This will reveal the level of customer service they provide as well as who their biggest customers are. Checking their websites and internet accounts is the greatest approach to do so. Mostly all reputable businesses have web pages, and there is no greater method to assess their user satisfaction than to browse customer evaluations.
Lastly, if not the above methods let OnDemand International help you:
OnDemand International can help you with your financial issues. In Singapore, we provide payroll services to clients. We assist you in conserving your time and money so that you may devote it to more vital tasks. Contact us to boost the effectiveness, performance, and financial performance of a company.
Payroll Outsourcing Services in Singapore
Payroll outsourcing services in Singapore can cover the following:
Appropriate payroll reports

Processing requests for payments

Creating online and printed electronic itemized payslips

Managing a difficult payroll account

Calculating and reporting the applicable payroll taxes, deductions
Businesses frequently prefer payroll outsourcing in Singapore since it is more efficient and cost-effective while also guaranteeing compliance with local laws.  Numerous benefits can be obtained via Singapore Payroll Outsourcing, including a quicker and more affordable method of determining pay and tax deductions. However, people must take into account various factors when selecting a payroll provider, including dependability, pricing, the sorts of services provided, etc.
Our team of professionals at OnDemand International is committed to providing great help in selecting the best payroll outsourcing solution in Singapore that is specifically suited to your company's requirements. With our years of experience and awareness of regional payroll laws, we are qualified to assist you in selecting the ideal outsourcing partner.