Start a Business in Alberta in 2023
Starting a business in Alberta could be a thrilling and successful endeavor. Alberta is a well-liked option for entrepreneurs because of its strong economy, welcoming business atmosphere, and wide range of opportunities. However launching any trip requires careful planning, research, and execution. You must have a solid understanding of Alberta's economic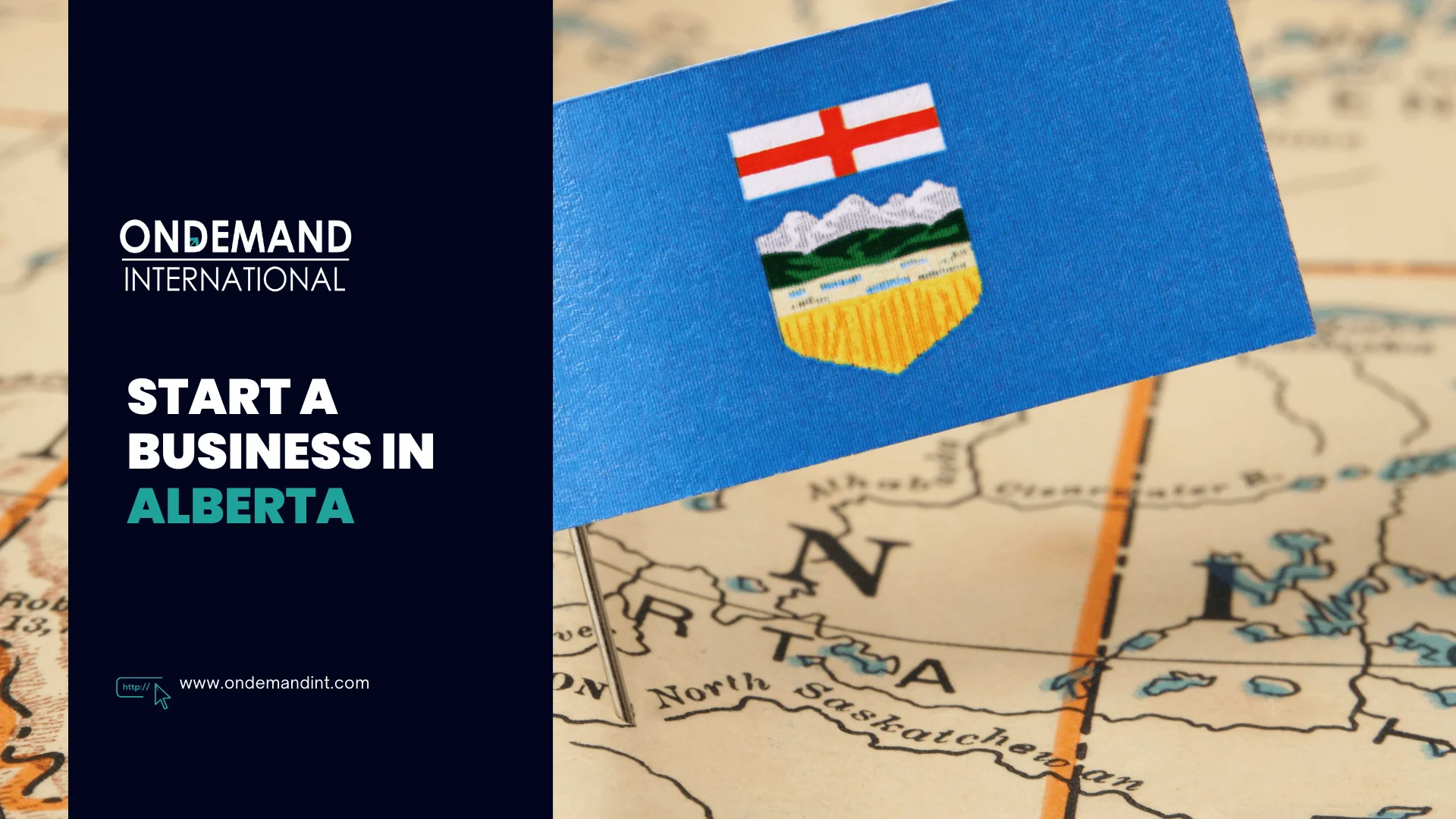 environment before you start your entrepreneurial adventure. In order to do this, one must assess the level of competition, any discrepancies, and market trends.
We'll walk you through a thorough overview of how to start a business in Alberta in this article, covering everything from the reasons to regulatory needs and expansion plans.
Why Choose Alberta to start a business?
A company's success can be significantly impacted by the decision made regarding its original location. Alberta draws businesspeople with its wealth of advantages.
Here are a few reasons you might decide to launch your company in Alberta:
A robust economy:

One of Canada's richest provinces in terms of natural resources, including oil and gas, is Alberta. A variety of subsidies and incentives are offered by the Albertan government to promote business expansion and investment.

Strategic Location:

Due to its closeness to significant markets in the United States and Asia, Alberta offers strategic benefits for businesses that are export-focused. With a well-developed transportation infrastructure including major highways, rail networks, and international airports, goods and people can move efficiently.

Innovation and Growth:

With several universities and colleges specializing in research and development, innovation is part of the business culture in Alberta. The public and commercial sectors both actively engage in technology and innovation, assisting both emerging and well-established tech firms.

Quality of Life:

Alberta attracts potential employees with its high standard of life, first-rate healthcare and educational systems, and selection of recreational activities. Compared to other big Canadian cities, some areas of Alberta offer a lower cost of living.
Legal Requirements to Start a Business in Alberta
Registering a Business Name:

Choosing and registering your company name is an essential initial step. Make sure it's unique and reflects the essence of your business.
Licensing and Permits:

You'll need to apply for the relevant licenses and permits, both provincially and federally, to operate legally.

Federal and Provincial Taxes:

Comprehending the tax obligations is essential to prevent any lawful consequences.
Procedure to start a business in Alberta
Here are the steps for establishing a business in Alberta:
Business Idea
A business idea is one of the most important elements in starting a business in Alberta. This essential step establishes the foundations for your business endeavor and determines its potential and direction. 
Do Market Research
Do thorough market research before making an investment to understand your target market, competitors, and market trends.
Business Plan 
Make a complete business strategy that includes your venture's concept, target market, industry, level of competition, financial outlook, and operational strategies.
Choose Business Structure
Choose whether you wish to run your business as a corporation, partnership, or single proprietorship. Every structure has different legal and tax ramifications. If you intend to create a corporation, you must choose whether you would establish the corporation federally or provincially.
Business Name and Approval
Choose a suitable name for your business in Alberta. Conduct a name search through a NUANS (Newly Upgraded Automated Name Search) report to make sure your company name is distinctive and can be registered. Register the business name with the Alberta Corporate Registry.
Funding Your Venture
A crucial stage in beginning a business is frequently securing money. Find out about several funding options, such as personal savings, loans, grants, and angel investors. Create a precise financial plan to aid in the expansion of your company.
Licenses and Permits
Acquire a business license from the municipal office in the city or town where you will operate your business. Obtain any other permits or licenses that could be needed, based on the form of company and jurisdiction.
Register with the tax authorities
Register for a Business Number with the Canada Revenue Agency (CRA). Set up relevant tax accounts like GST/HST, Payroll, Corporate Income Tax, etc., depending on the needs of your business. Whenever necessary, register for Alberta-specific taxes.
Open a Bank Account
To manage the funds of your company, establish a separate bank account from your individual accounts.
Available business financing alternatives in Alberta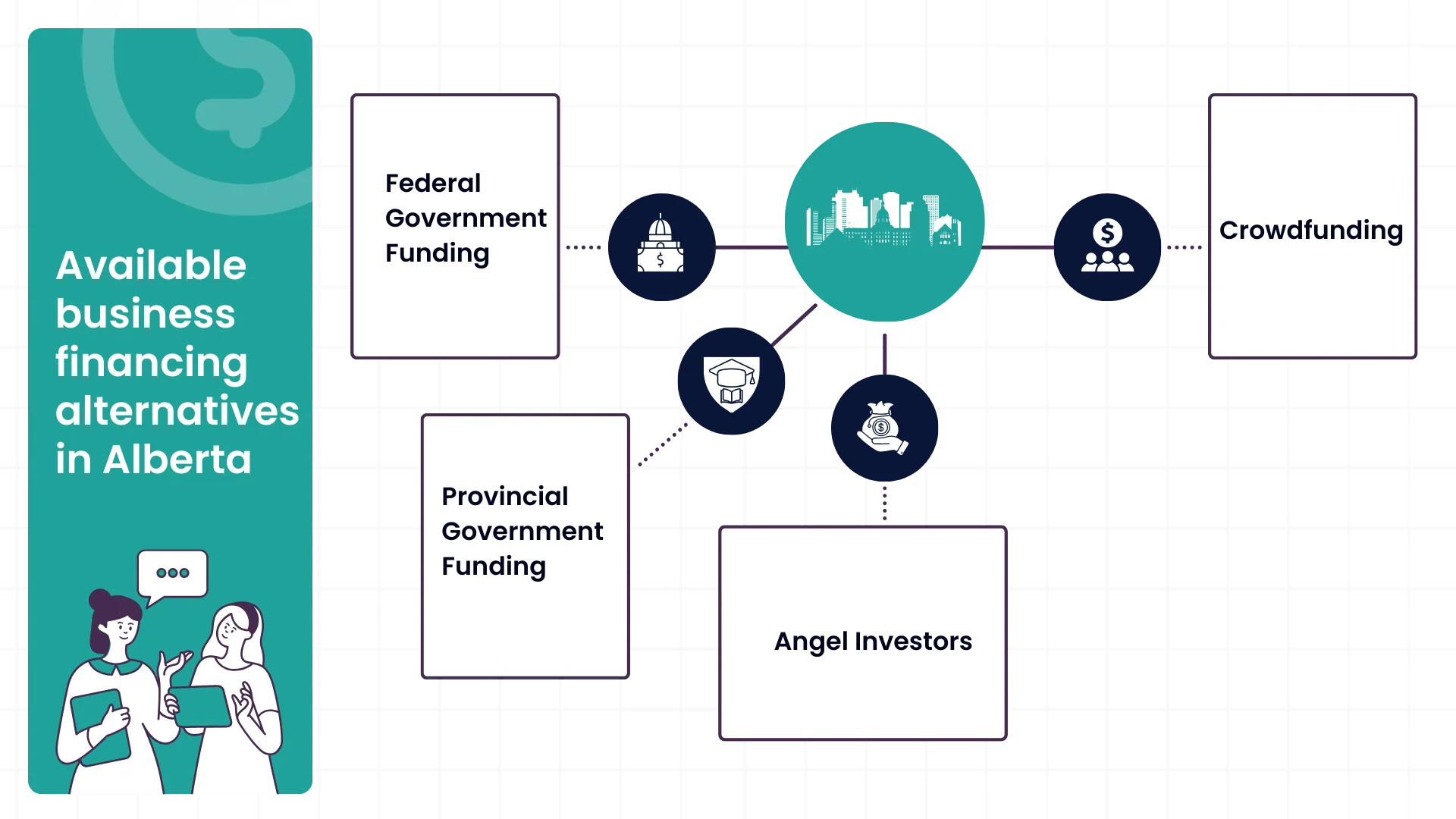 Here are a few methods for obtaining financing for your business in Alberta:
Federal government funding
To assist small business owners in funding their operations, the Canadian government offers a variety of grants, financing programs, tax credits, salary subsidies, and other incentives.
Provincial government funding
The Alberta government supports a variety of initiatives, such as support for Indigenous people, training for self-employment, and programs for service providers.
Angel investors
An angel investor lends funds to your firm, typically, in return for equity.
Crowdfunding
Crowdfunding campaigns rely on many people to make financial donations to your company. Investors can opt to make a one-time donation to your campaign on a crowdfunding website, but they often do so in exchange for an item or service that they will get after your company is launched and operating.
Book end-to-end experts consultation with Odint company formation experts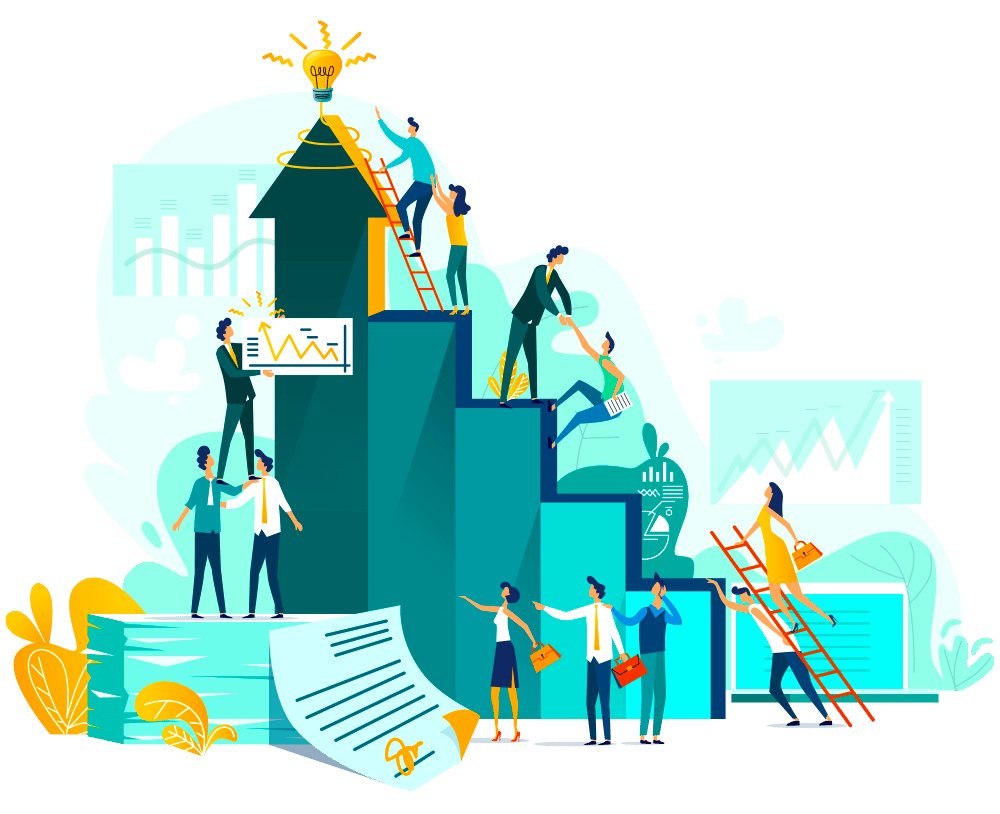 There are numerous opportunities for business expansion and success in Alberta. If you follow the instructions in this thorough article, you will be given the knowledge, abilities, and resources required to successfully traverse the entrepreneurial journey. Remember that beginning a business requires dedication, tenacity, and continuous learning. You will be on the right track to attaining your company's goals if you keep an open mind as you set out on this exciting journey.
The experts at OnDemand International can help you launch a business in Alberta. We'll see to it that all prerequisites are met, enabling a seamless registration of your company in accordance with the pertinent legal framework. Rely on us to lead you through each stage as we establish the groundwork for your company's success in Alberta.