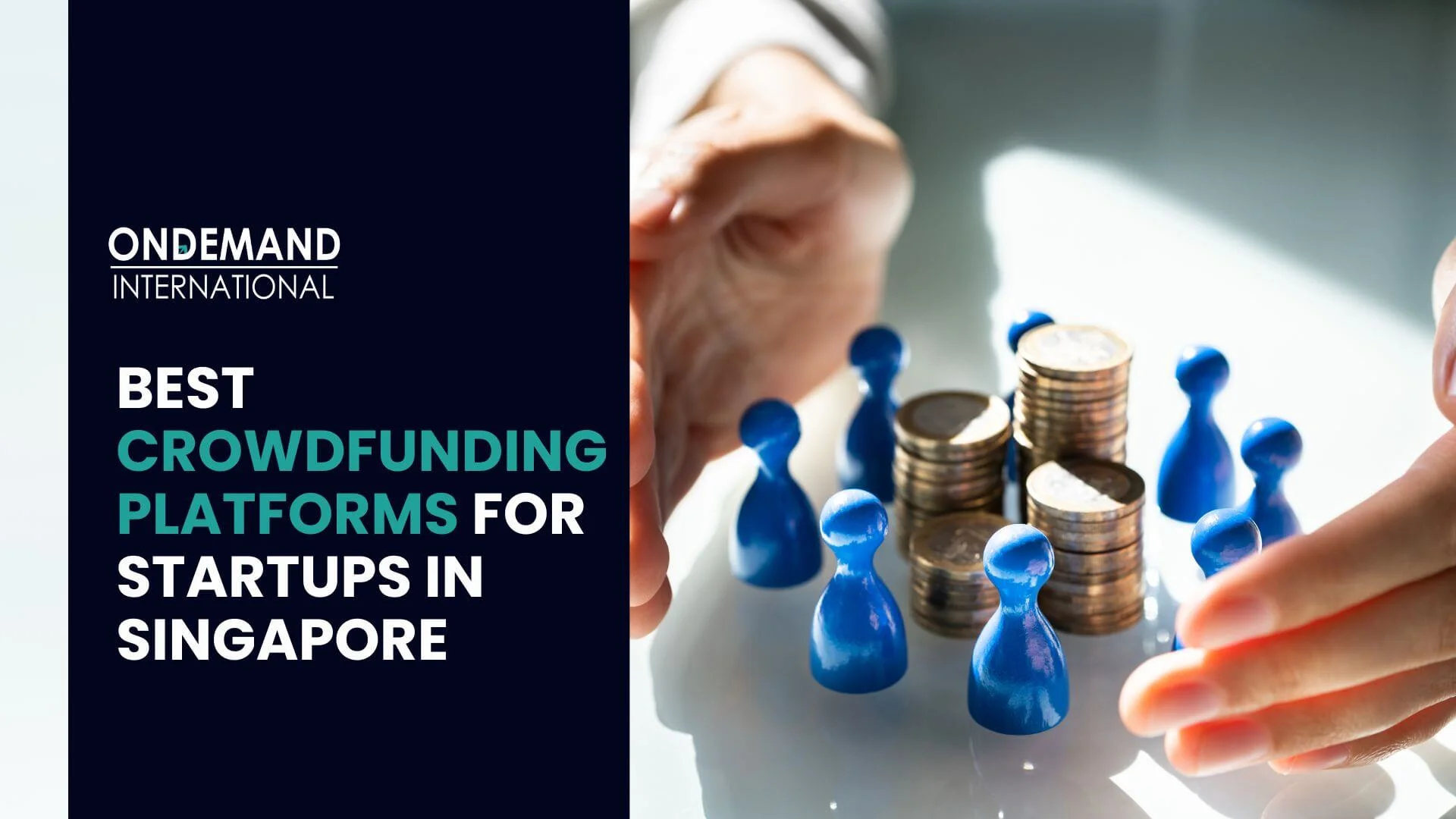 The journey of launching a startup often begins with a vision, but bringing that vision to life requires more than just a good idea. One of the most crucial challenges startups face is acquiring the required funding to kickstart their projects. In recent years, crowdfunding has emerged as a popular alternative to traditional financing methods, allowing business owners to obtain direct funding from the general population in order to set up and operate their business in Singapore.
For startups in Singapore, where the entrepreneurial ecosystem is booming, choosing the right crowdfunding platform can make all the difference. In this article, we explore some of the best crowdfunding platforms for startups in Singapore.
What are some of the best crowdfunding platforms for startups in Singapore?
Here, we will be covering a few of the best crowdfunding platforms for startups in Singapore:
1. Kickstarter: Global Reach with a Creative Focus
Originating in the USA, Kickstarter has since grown into one of the world's most prominent crowdfunding platforms. Kickstarter's primary focus is on creative projects, including art, music, film, design, and technology. Projects must be clear and honest, and creators are required to show backers a prototype of their work. Although it operates on an all-or-nothing funding model (you only get the money if you reach your target), its vast international audience can provide unparalleled exposure.
Key Benefit: Great for startups with creative undertones seeking a global audience.
2. Indiegogo: Flexibility and Diverse Categories
Another internationally recognized platform, Indiegogo, offers both flexible (keep what you raise) and fixed (all-or-nothing) funding options. This adaptability, coupled with its diverse range of project categories, makes it suitable for a broader array of startups. From tech gadgets to community events, Indiegogo has seen it all.
Key Benefit: Versatile funding options and several different project categories.
3. FundedHere: Local Focus with Mentorship
FundedHere stands out as Singapore's first licensed equity and debt-based crowdfunding platform. It targets startups based in the Southeast Asia region and offers not just financial backing but also mentorship from industry veterans.
Key Benefit: Tailored for Singaporean startups with added mentorship opportunities.
4. Funding Societies: Peer-to-Peer Lending for SMEs
Funding Societies is a leading peer-to-peer (P2P) lending platform in Southeast Asia. Catering primarily to SMEs, it connects startups with individual and institutional lenders. With a seamless online process and quick disbursal, it's an excellent option for startups looking for working capital loans, invoice financing, or business term loans.
Key Benefit: Rapid access to loans with a straightforward online process.
5. MoolahSense: Innovative P2P Lending in Singapore
MoolahSense, another top P2P lending platform in Singapore, uses a digital approach to connect startups with potential investors. With a mission to rejuvenate the SME lending market, it offers a platform where businesses can directly access a diverse group of investors.
Key Benefit: Direct access to a wide pool of investors with an emphasis on innovation.
Every platform has certain strengths, specialties, and structures. When choosing a platform, it's essential for startups and SMEs to consider their specific needs, the kind of audience they want to reach, and the terms that suit their financial plans best.
Conclusion
While there are many avenues to secure funding, Crowdfunding gives companies a special chance to validate their company ideas and engage with a community of backers in addition to raising financing. Whether you're a creative entrepreneur eyeing Kickstarter or a Singaporean SME considering FundedHere or MoolahSense, there's probably a platform that suits your requirements. With the right strategy and platform choice, your startup's vision can find the support it needs to thrive.
You can speak with professionals from OnDemand International for any further queries regarding the best crowdfunding platforms for startups in Singapore. Our professionals will be delighted to assist you with your queries.