Recycling Business in Singapore: Procedure & Advantages Explained
This article is about How to start a Recycling Business in Singapore. Read the Complete know to gain in-depth knowlegde regarding setting up a Singapore Recycling Business.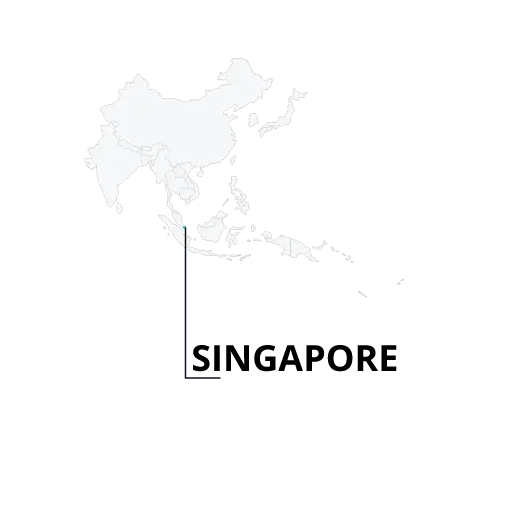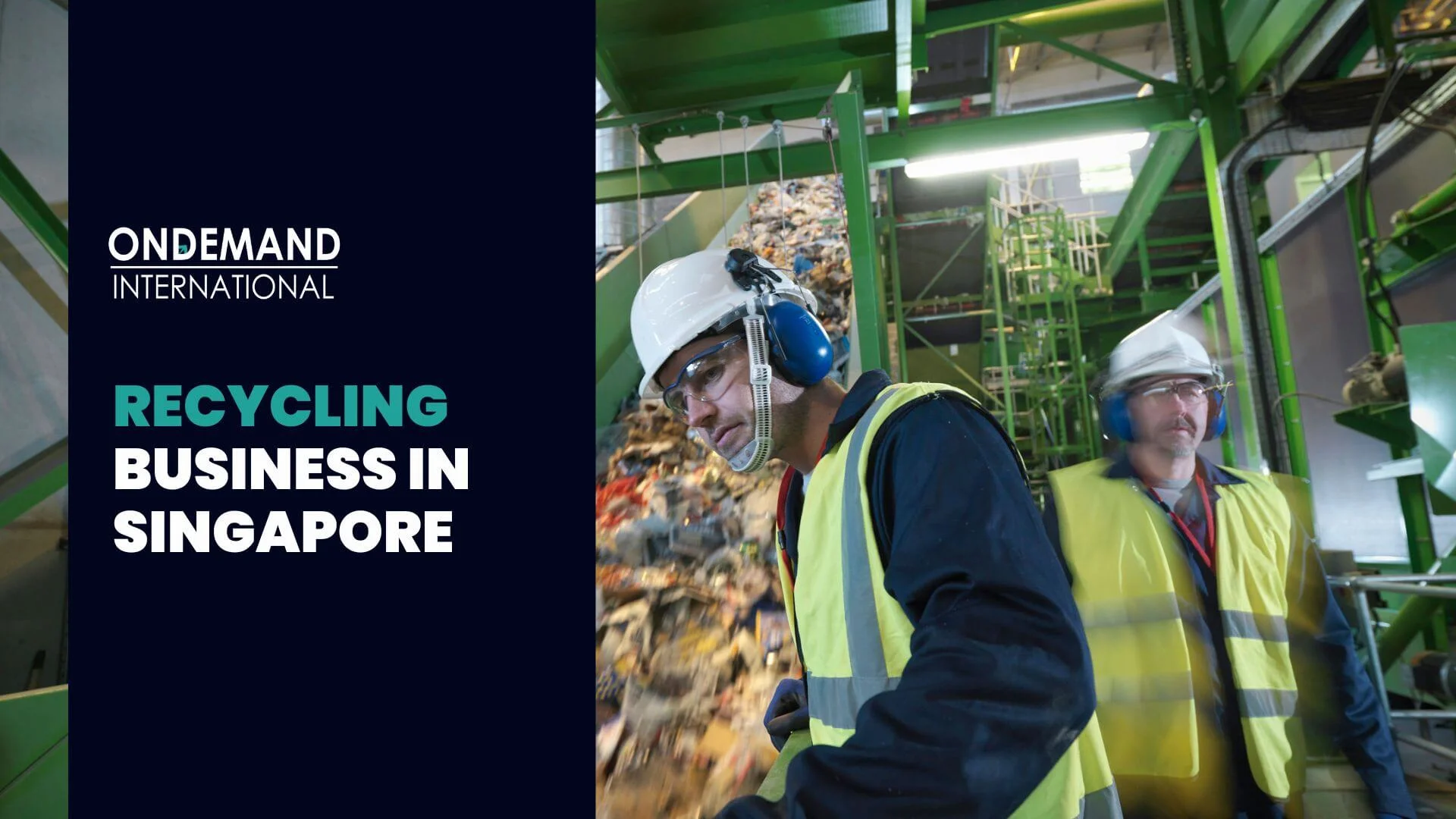 Singapore, famed for its urban sophistication and progressive legislation, has made great gains in environmental sustainability. The recycling industry has experienced a boom in interest and investment. Here's what you need to know if you want to work in the green industry in the Lion City.
What is the Recycling Business in Singapore?
Recycling Businesses in Singapore include gathering, sorting, processing, and selling recyclable materials. These materials include paper, plastics, metals, glass, and electronic trash. Recycling companies serve an important role in decreasing waste, preserving resources, and promoting environmental sustainability.
Starting a Recycling Business in Singapore
The required steps you need to start a recycling business in Singapore are mentioned below:
Research and Identify a Niche
Before you begin, you must determine which recyclable materials you want to concentrate on. Paper, plastic, metal, and e-waste each have their own set of criteria and market demand.
Business Plan
Create a detailed business plan defining your company's goals, target market, capital needs, and predicted financials.
Location
Locate an appropriate location for your recycling plant. Ensure that it is easily accessible to suppliers and has the infrastructure required for your activities.
Equipment and Technology
Invest in cutting-edge recycling machinery and technology to ensure efficiency and compliance with Singapore's demanding environmental standards.
Advantages of a Recycling Business in Singapore
Here are some of the advantages of a recycling business in Singapore
Eco-Friendly Reputation:

As Singaporeans become more environmentally conscious, recycling firms are becoming more popular and appreciated.

Economic Potential:

With the increasing need for recycled materials, there is the possibility of substantial returns on investment.

Government Supports:

Singapore's government provides incentives and awards to enterprises that encourage sustainability.
Difficulties Faced by Singapore Recycling Business
The list of difficulties faced by the Singapore Recycling Business are
High operational costs:

The costs of machinery, technology, and skilled staff might be too expensive.

Competition:

As more firms enter the market, the recycling business becomes more competitive.

Strict Environmental Standards:

Singapore has stringent environmental standards that enterprises must follow.
Singapore Metal Scrap Recycling Companies
Metal recycling is a profitable business in Singapore. Among the leading companies in this field are:
Sin Gee Huat Recycling specializes in ferrous and nonferrous metal recycling.

LH Metal is well-known for its efficient recycling procedures and low prices.

YLS Steel Pte Ltd is a Singapore-based metal scrap trading and recycling enterprise.
Requirements for Singapore Recycling Business Licensing
To run a recycling business in Singapore, you must:
Register Your Business:

Become a member of the 

Accounting and Corporate Regulatory Authority (ACRA).
Obtain Necessary Licenses:

Obtain the required licenses from the National Environmental Agency (NEA). Specific permits, such as the General Waste Disposal Facility license or the Toxic Industrial Waste Collector license, may be required depending on your expertise.

Stay Current:

Check for revisions in regulations regularly to ensure compliance and avoid penalties.
Cost to Start a Recycling Business in Singapore
The cost will vary depending on the size and specialization of your firm. Among the major costs are:
Business Registration:

Business registration costs between SGD 300 and SGD 1,200.

Licenses:

Depending on the nature, they can range from SGD 500 to SGD 3,000 per year.

Equipment and machinery:

Depending on the scale and technology, prices might range from SGD 10,000 to over SGD 500,000.
Singapore Recycling Business Opportunities
Some of the Singapore Recycling Business Opportunities for aspiring entrepreneur are as follow:
E-Waste Recycling:

As electronic use rises, e-waste recycling presents a promising possibility.

Organic Waste Recycling:

The conversion of organic waste into compost or biofuel is gaining popularity.

Upcycling:

Converting waste materials into high-quality items might appeal to the environmentally concerned consumer market.
National Recycling Programme (NRP) in Singapore
The National Recycling Programme (NRP) is an initiative by the Singaporean government to promote and facilitate household recycling. It involves the provision of recycling bins and regular collection of recyclables from households across the country.
Zero Waste Master Plan
The Singaporean government's Zero Garbage Masterplan is a blueprint that aims to decrease the quantity of garbage transported to landfills by 30% by 2030. It promotes the circular economy concepts and the significance of reducing, reusing, and recycling.
Conclusion
The recycling business in Singapore is a developing and promising industry with tremendous growth potential. The government's strong commitment to sustainability and resource conservation, together with increased public awareness of environmental concerns, has produced an atmosphere conducive to the growth of recycling firms.
At OnDemand International, our experts provide you with complete information regarding Setting up a recycling business in Singapore. Contact us through CTAs or ChatBox.
Here are some best practices for recycling businesses in Singapore:
Follow the National Recycling Program (NRP) guidelines

Partner with waste collectors and recycling facilities

Educate and engage customers and employees

Invest in efficient sorting and processing equipment
The primary methods used for organic waste recycling in Singapore:
Anaerobic Digestion

Composting

Incineration with Energy Recovery

Black Soldier Fly (BSF) Larvae Conversion

Food Waste Treatment System (FWTS)
There are certifications available, such as the Singapore Green Label, which is a sign of approval for ecologically friendly goods and services.