Top Venture Capital Firms in Singapore
In this article, we have discussed about top 10 venture capital firms in Singapore. Venture Capitals (VC) are the ones who drive Singapore startups to flourish. Aside from venture capital,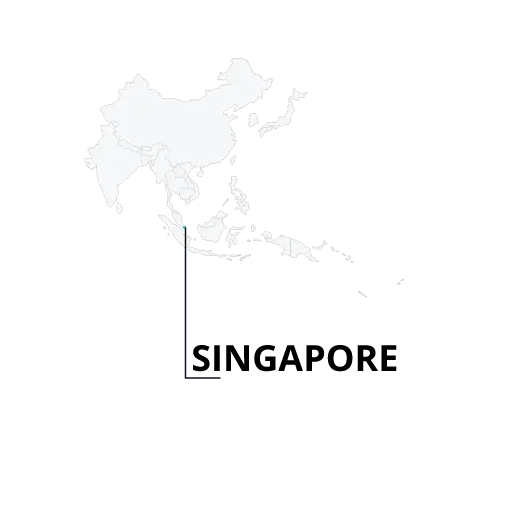 The global economic landscape is an ever-shifting terrain, where the fortunes of nations ebb and flow. These economic fluctuations are not isolated events; they impact various facets of a nation's life, including the Human Development Index, living standards, ease of doing business, tax compliance, and the Gross Domestic Product (GDP). One nation that stands as a beacon of economic resilience and stability, particularly in the dynamic South East Asian region, is Singapore. Despite its modest size, Singapore boasts a formidable economic momentum, driven by a thriving startup ecosystem.
In 2015, Singapore was home to approximately 48,000 startups, a figure that reflects remarkable growth compared to just 12 years prior when there were a mere 22,000 startups in 2003. But what fuels this meteoric rise of startups in Singapore? The answer lies in the stability and vigorous growth of Singapore's economy. A fundamental driver of this economic prosperity is encapsulated in two words: "Venture Capital."
What are Venture Capital Firms in Singapore?
Venture Capital firms, often referred to as VCs, play an instrumental role in nurturing and propelling startups and tech companies in Singapore. Alongside VCs, there are Angel Investors, private individuals who not only contribute capital but also share their expertise and skills to foster growth in these nascent businesses.
List of Venture Capital Firms in Singapore
Here are some of the venture capital firms operating in Singapore are
1. DreamLabs
DreamLabs, a Singapore-based venture capital firm, stands as a strategic pillar for startups in the Cleantech, Fintech, e-commerce, health, and energy sectors. Beyond financial support, DreamLabs offers invaluable consultation and mentorship to startups and companies within its purview. Situated in the Central Business District of Singapore, DreamLabs plays a substantial role in driving economic growth not just in Singapore but also across Southeast Asia.
DreamLabs has earmarked approximately $50 million for investments, with a special emphasis on companies whose ideas hold the potential to make a significant societal impact. Their vision aligns with startups aiming to carve new market categories without disrupting existing ones.
2. Life.SREDA
Life.SREDA, led by Slava Solodkiy, made its debut in 2012 and quickly became a noteworthy global investor in technology startups. The company has made investments in 20 tech startups worldwide, operating with two distinct funds: Life.SREDA I, with USD 40 million, and Life.SREDA II, with $100 million USD. These investments have accelerated the growth of innovative startups across the globe.
3. B Capital Group
B Capital Group, an influential figure among the top Venture Capital firms in Singapore, distinguishes itself through its partnership with Boston Consulting Group. This venture capital firm specializes in investments in social networking, digital entertainment, e-commerce, and crowdsourcing. Renowned for its emphasis on seed funding, B Capital Group's reach extends across several countries in Southeast Asia, the United States, and India. The fund possesses an impressive capital of approximately USD 144 million.
4. Golden Gate Ventures
Not every top Venture Capital in Singapore shares the same characteristics or investment focus. Diversification of interests is common in the venture capital and angel investing scene. This divergence is exemplified by Jungle Ventures, a company committed to supporting urban development in the ASEAN region, especially in the realm of online consumption.
Jungle Ventures is interested in investing in financial services, tourism, health, hospitality, and other urban development-related areas. The mission is clear: to uplift and empower emerging cities in the ASEAN region through strategic investments.
5. Alpha JWC Ventures
Leading the pack among the top Venture Capital firms in Singapore is Alpha JWC Ventures, founded by Chandra Tjan, Jeffrey Joe, and Will Ongkowidjaja. This Indonesian-grown VC firm made a historic mark as the first independent and institutionalized venture capital in Indonesia. Established in 2015, it launched its debut fund of USD 50 million in 2016, marking a pivotal moment in Indonesia's venture capital landscape.
Alpha JWC Ventures has since invested in over 70 companies across Southeast Asia, with a primary focus on Indonesia, where more than 90% of its portfolio companies have secured follow-on funding. The firm's second fund, closed in 2019, oversubscribed, raised a total of USD 123 million and garnered support from global and regional investors, including the World Bank's International Finance Corporation (IFC) and Morgan Stanley Alternative Investment Partners. By closing its third fund at USD 433 million in 2021, the firm established its position as Southeast Asia's largest VC fund targeting early-stage companies.
Among the impressive roster of companies that have received funding from Alpha JWC Ventures are Ajaib, Carro, Finaccel, Kopi Kenangan, Lemonilo, and Gudangada, to name a few.
6. 500 Startups
Indonesia's presence is not confined to Alpha JWC Ventures. 500 Startups, a globally renowned venture capital firm, initiated its investment activities in 2013. With a wide-ranging approach, 500 Startups is known for providing funding from the seed stage to Series D. It has fostered the growth of several Indonesian startups, including Bukalapak, one of Indonesia's pioneering e-commerce platforms.
7. CyberAgent Ventures
CyberAgent Ventures, although based in Singapore, hails from Japan, a nation celebrated for its advanced technology companies. Specializing in investments for tech startups, CyberAgent Ventures has been a key player in shaping the landscape of startups in the region. Notably, CyberAgent Ventures has invested in Tokopedia, a well-known e-commerce platform. The investment range typically spans from seed funding to Series D.
8. Sequoia Capital
No top Venture Capital list would be complete without mentioning Sequoia Capital, a business that has been instrumental in the rise of more than 20% of the total value of the NASDAQ. NASDAQ, a global electronic marketplace, holds a significant position in the trading of securities and stock exchange.
Sequoia Capital has over 45 years of experience and has worked with notable personalities such as Steve Jobs, Elon Musk, Larry Page, and many others. The company's enduring presence and influential partnerships underscore its status as a pioneer in the capital and investment domain.
9. Monk's Hill Ventures
Monk's Hill Ventures has firmly established itself as one of the top Venture Capital firms in Singapore. This firm specializes in technological investments, with a particular emphasis on software firms, Big Data, and mobile internet apps.  In addition to its base in Singapore, Monk's Hill Ventures has a strong presence in Silicon Valley.
10. Quest Ventures
Quest Ventures is a prominent Venture Capital in Singapore renowned for its commitment to developing and supporting startups during their growth phase. The firm is dedicated to funding companies with high scalability, a vision that extends beyond Singapore to encompass China, the Asian economic giant. Quest Ventures focuses on the digital economy strategically, with a special emphasis on Artificial Intelligence, finance, insurance, logistics, sports, and Islamic digital economy development.
Conclusion
Singapore has firmly established itself as Asia's premier venture capital (VC) hub. The city-state provides a plethora of options for both investors and entrepreneurs due to its strategic location, powerful regulatory framework, and burgeoning startup ecosystem. Singapore is an appealing site for VC investments due to the government's proactive attitude to supporting innovation, as well as the existence of top-tier research institutions and a multicultural talent pool. Furthermore, its proximity to other Asian markets and the Western world ensures that entrepreneurs established here have a wider reach.
If you're considering diving into the world of venture capital or seeking investment for your innovative venture, there's no better time than now to explore the opportunities in Singapore. Connect with OnDemand International's specialists.