Spain Company Registration in 2023-24
Spain is one of the countries with the highest productivity for building firms within the European Union due to its significant investment rates as well as its growing manufacturing sector and its friendly business climate. The growth rate in Spain is much higher than the EU average and many foreigners and experts can register a company.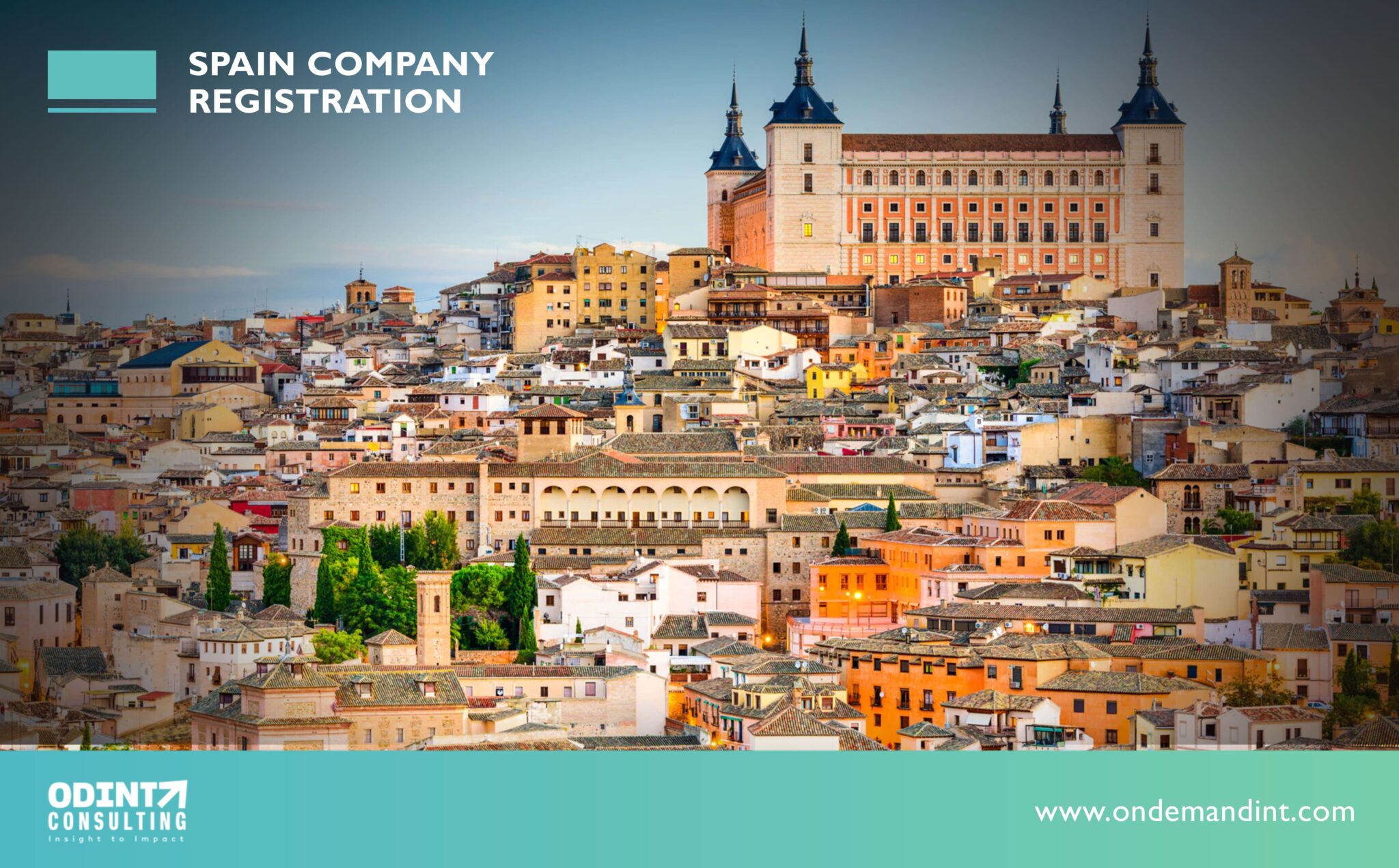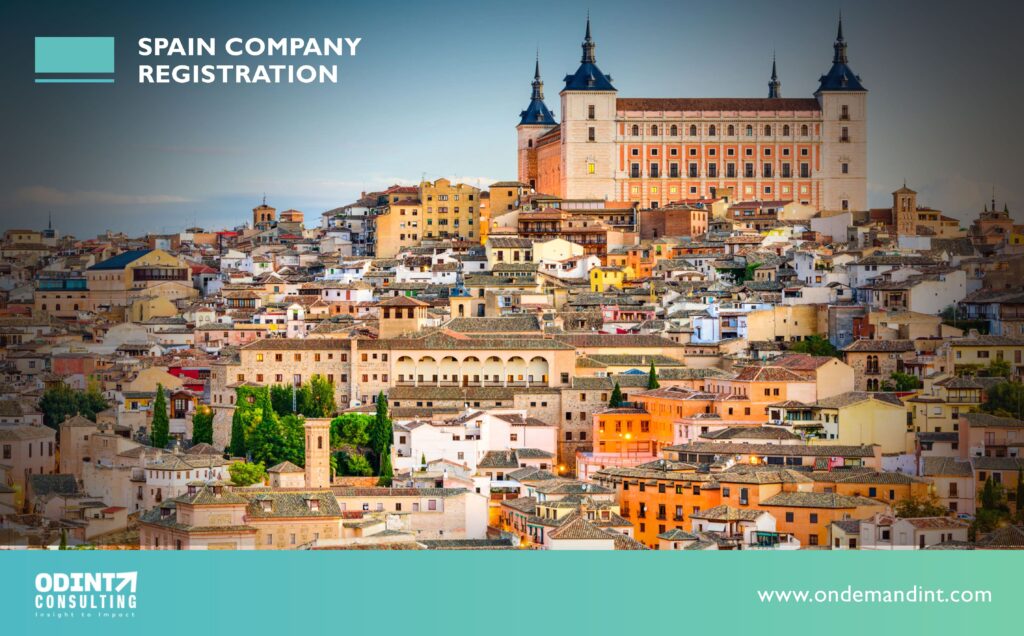 The once-exuberant real estate market is now slowing to a crawl. Spain has turned into a low-cost country that offers plenty of options for foreign investors.

The third most widely used language in the world is Spanish. This opens the door to potential clients from South America also. In terms of travel, Spain is the second-biggest market for tourism in Europe and the fifth-largest market in the world.
This article will provide a guideline for foreign companies looking for Company registration in Spain. It will also briefly describe the eligibility criteria, required documents & procedure to do a Spain company registration.
Why to register your company in Spain?
The following reasons will give you a brief idea of why you should register your company in Spain.
1. Global center for business and commerce
Spain is able to maintain its status as an open and dynamic market because of its location and excellent connectivity. Spain has a favorable geographic location, extensive trade relationships, and accessibility to the marketplaces of the EU, Middle East & North Africa.
2. Robust connections and infrastructural facilities
The nation has also emerged as a leader in the IT sector, particularly in terms of innovative IT and telecommunications systems. In reality, Spain is the location of one of the most significant ICT markets across Europe.
3. Open to Foreign Direct Investments
In order to encourage international enterprises and investments at all stages, the Spanish country has undertaken a pro-free trade and pro-investment stance by lowering corporate rules.
4. Bilateral Agreements
Spain has 18 bilateral agreements for mutual safety and the development of investments, and about 21 bilateral agreements to prevent double taxation.
5. Reduced tax burden
The Spanish Tax Agency takes pride in having a fully automated system where the majority of transactions and agreements may be made online. The aggregate tax burden across all Spanish-based businesses is significantly lower than that of the UE-28 and the Eurozone.
Procedure for Spain company registration
Spain company registration process is mentioned in the following steps: 
1. Obtain your NIE number
Obtaining an NIE number is the first step for foreigners. That is the identification number that will enable a foreigner to register for taxes and create a bank account. 
2. Decide on a business name
Prepare a list of at least three names you want to use for your business. They must be sent to the Spanish Corporate Register to check for the name's availability. The chosen name will be used as an official name on the business bills and invoices.
3. Establish a bank account for the business
The third step involves opening a corporate bank account for your business. If you decide to form an LLC, you must invest €3,000 as a cash contribution for the firm's formation in the recently opened account.
4. Drafting the shareholder's agreement
Draft a shareholders agreement and specify each stakeholder and the number of shares they individually own in the shareholder agreement.
5. Signing the public document at the notary
Visit a notary public to sign the public incorporation deed.
6. Acquiring the Corporate Tax Identification Number
Acquire the firm's corporate tax identification number from the Spanish Tax Office.
7. Signing up for Social Security
Sign up for your newly established company by going to the regional social security office.
Eligibility Criteria to Register a Company in Spain
| | |
| --- | --- |
| Quick Facts | |
| Types of companies | Limited liability company Public Company Branch office Liaison office Civil Office |
| Dividend tax rate | 19% tax rate up to the first EUR 6,000 of income 21% tax rate for the following EUR 6,000 to EUR 50,000 income 23% tax rate for the following EUR 50,000 to EUR 200,000 26% tax rate on any remaining income |
| Minimum share capital | EUR 3,000 |
| Minimum no of shareholder | 1 |
| The time frame for the incorporation | 3 to 6 weeks |
| Is Accounting/Annual Return Required? | Yes |
| Local Director Required | No, Directors must not be residents. |
For Spain company registration, you must meet the following criteria:
Minimum Capital
The minimal capital needed for company registration in Spain is EUR 3000. It is therefore quite affordable to register a company in Spain. There is no minimum capital required for opening a branch office. Forming a branch office in Spain requires the Board of Directors' approval. A general meeting would support this resolution.
Residency 
Requirements 
For the process of Spain company registration, there are no residency requirements for key management executives. A foreigner may own the business.
Minimum Shareholders
To operate a branch office, you don't need to have a minimum number of shareholders. For either a public limited company or a private limited business, each stakeholder must have a minimum of one share.
Number of Directors
The minimum number of directors required for a branch office to be operational is not necessary. A limited liability company's board of directors must have at least three members. A private limited company can have 12 directors. A public limited company's board must consist of at least three members.
Documents Required to Incorporate a Spanish Enterprise
For company registration in Spain, you will need the following documents:
Deed of incorporation

Name of your firm

Bylaws of the company

Articles of Association, Memorandum of Association of the firm

Utility bills that are not more than 3 months old

Details about the stockholders of the corporation and the board of directors

The organizational structure of the company
Corporate Structures for Company Registration in Spain
The following is the basic structure of Spain company registration:
Branch Office
Branch offices located in Spain are an extension of the parent company. Directors of the board must adopt a resolution to register a company in Spain. The branch office can also be considered to be a subordinate office to the main establishment. Branch offices located in Spain are required to pay certain amounts of corporate tax. In addition, they'll also need to make quarterly VAT payments according to the authority that has been enacted.
Limited Liability Company
This kind of organization is referred to by the name Sociedad Limited. This kind of company has limited liability. This means there isn't any form of personal liability on behalf of the employees who are part of the business. Articles of Association as well as other laws about the company will form the legal requirements for the company's laws (estatutos socials). Annual company accounts must be filed with the relevant Spain company registration.
Joint Stock Company
This kind of entity is sometimes referred to as Sociedad anonima. A joint stock company could be described as an open-ended public limited company that has shares listed on the public stock exchange. The type of business can include its shares on an exchange that is publicly traded. The company will have to be liable for corporate taxes. But dividends will be taxed separately. Directors and managers are the sole ones responsible for overseeing the business. The company's annual accounts must be registered with the appropriate company registry in Spain.
Advantages of Spain company registration
Here are some of the benefits of having a company registration in Spain:
1. Tourism Market
In terms of tourist destinations, Spain second-largest largest market for tourism in Europe and the fifth largest market in the world. Madrid, as well as Barcelona, are both thriving destinations to visit in Spain. Barcelona is home to one of the most beautiful beach areas in Europe which makes it a popular tourist destination as well as a central point. Madrid is home to a variety of tourist attractions that include the bullfighting arena.
2. Government Incentives
The Spanish government offers a number of benefits to foreign enterprises. Businesses that invest in various types of education programs for employees will receive a 75% discount on social security contributions. Financial assistance is offered through the Spanish government, which also includes the possibility of a form of interest subsidy on bank loans.
3. Tax advantages for Trading Companies
If a company that trades is established in Spain, it will be taxed at 15 percent for the initial two years. In the third year, the trading business would've been subject to tax at the usual rate of 25%. There are various benefits for companies that have been established in the Spanish Free Zones. These free zones provide certain amounts of incentives, for instance, some kind of reduced corporate tax. Stamp duty and VAT reductions are also available to these companies.
4. Double Taxation Agreements
Spain has a variety of DTAAs that it has with nations like America, the UK, India, and Spain. Therefore, investors will not be taxed twice.
5. Corporate tax rate reduction
Trading firms are taxed at a lower rate of 15% for the first two years of operation.
6. Strategically Located
Spain is strategically situated at the intersection of Europe, Africa, and the Middle East. Businesses now have access to a sizable and varied market.
Spain company registration fees
Spain startup costs in the first year will be 7,519 Euros, and yearly costs in the second and subsequent years will be 0 Euros. The typical charge per involvement is EUR 14,689, which includes all govt fees, tax filing, formal registered office, business bank account establishment, and Spain company formation expenses.
Entrepreneurs looking to form a limited company in Spain needs to put at least 3,000 euros into a Spanish bank account. At the Mercantile Registry, registration charges must also be made. There can be other small fees, such as those for getting a digital certificate or NIE.
Required compliances for company registration in Spain
After the company registration is complete, there are a few compliances that must be followed.
These are the compliances that must be observed:
Meeting of Shareholders
Private Limited Companies and Joint Stock Companies must hold shareholder meetings within six months of their financial year. This meeting allows shareholders to vote on company-related matters. This meeting would include approval of the accounts as well as voting.
Board Meetings
The Board Meetings must be held at least once a quarter. The members may call the meeting in some cases. The board meeting is not mandatory for branch offices.
Taxes
Corporate tax and VAT would be collected from branch offices. Joint stock companies and private limited companies will have to pay the respective taxes. The company must also file annual returns.
Other Enrollment
Branch offices must register with both the Commercial Registry and the relevant tax officials. A branch office would be given a tax identification number to file tax returns (NIF). Private limited companies and joint stock companies would also need to comply. However, they would need to obtain respective business licenses. Annual accounts must be maintained by branch offices with the commercial registry. These annual accounts must be kept separate from foreign entities.
Book end-to-end experts consultation with Odint company formation experts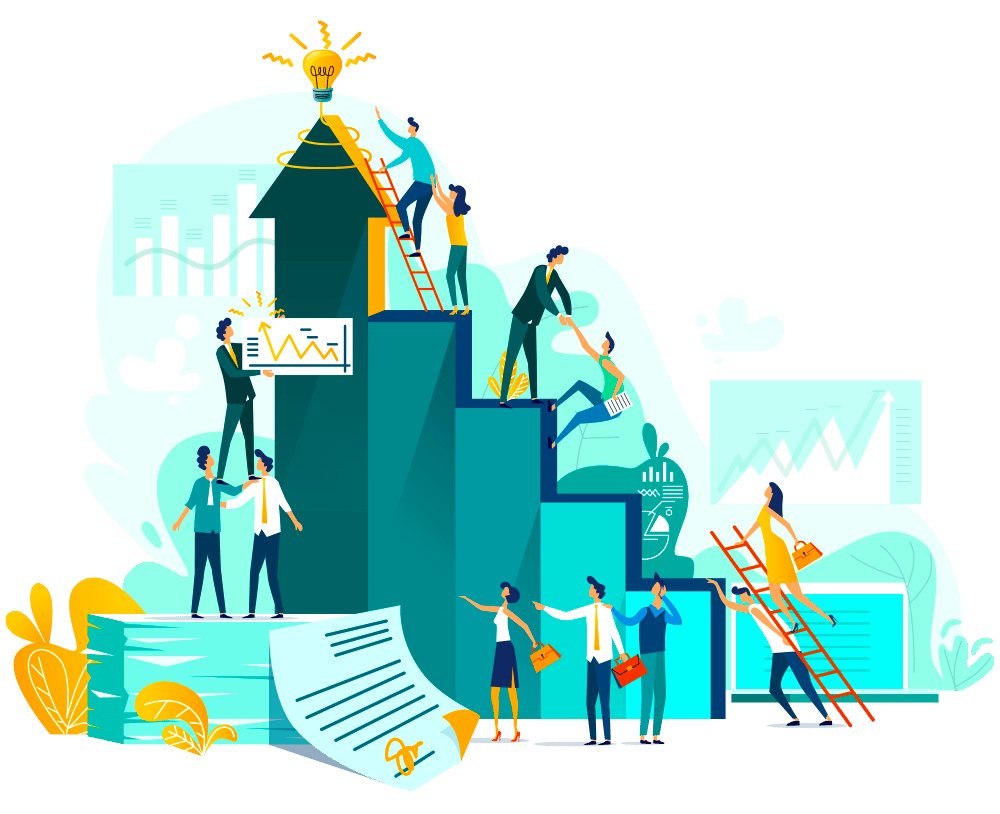 The article focuses on the most common routes to establish a business presence in Spain, which can be done through a corporation or branch office, joint venture, or representative office. As a resource of information, the guide also provides useful information on various tax, regulatory, and economic factors to help those who are interested in entering the Spanish economy. 
If you have any questions about registering a corporation in Spain. Consult with OnDemand International. Our experts will help you to solve your queries.