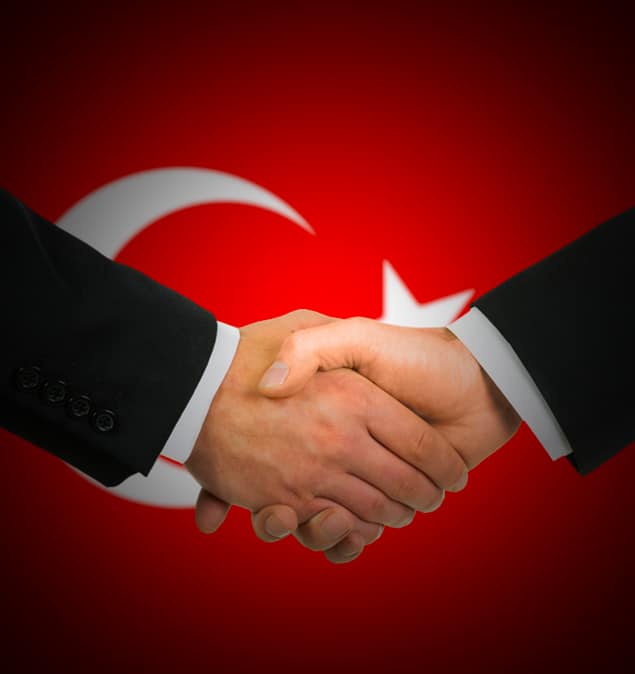 Why Register a Business
Turkey

?
Turkey finds its name among one of the fastest-growing economies in the world. This makes it one of the best locations in the world to establish and grow your business
Turkey has a population of around 83-85 million with a per capita GDP of nearly USD 8,600 in December 2020. It is the nineteenth-largest economy in the world and has an open economy with large industrial and service sectors. The country has top-notch political, legal, and economic environments with a state-of-the-art infrastructure that works as an excellent breeding ground for a productive economy.
Turkey

–

Land of Opportunities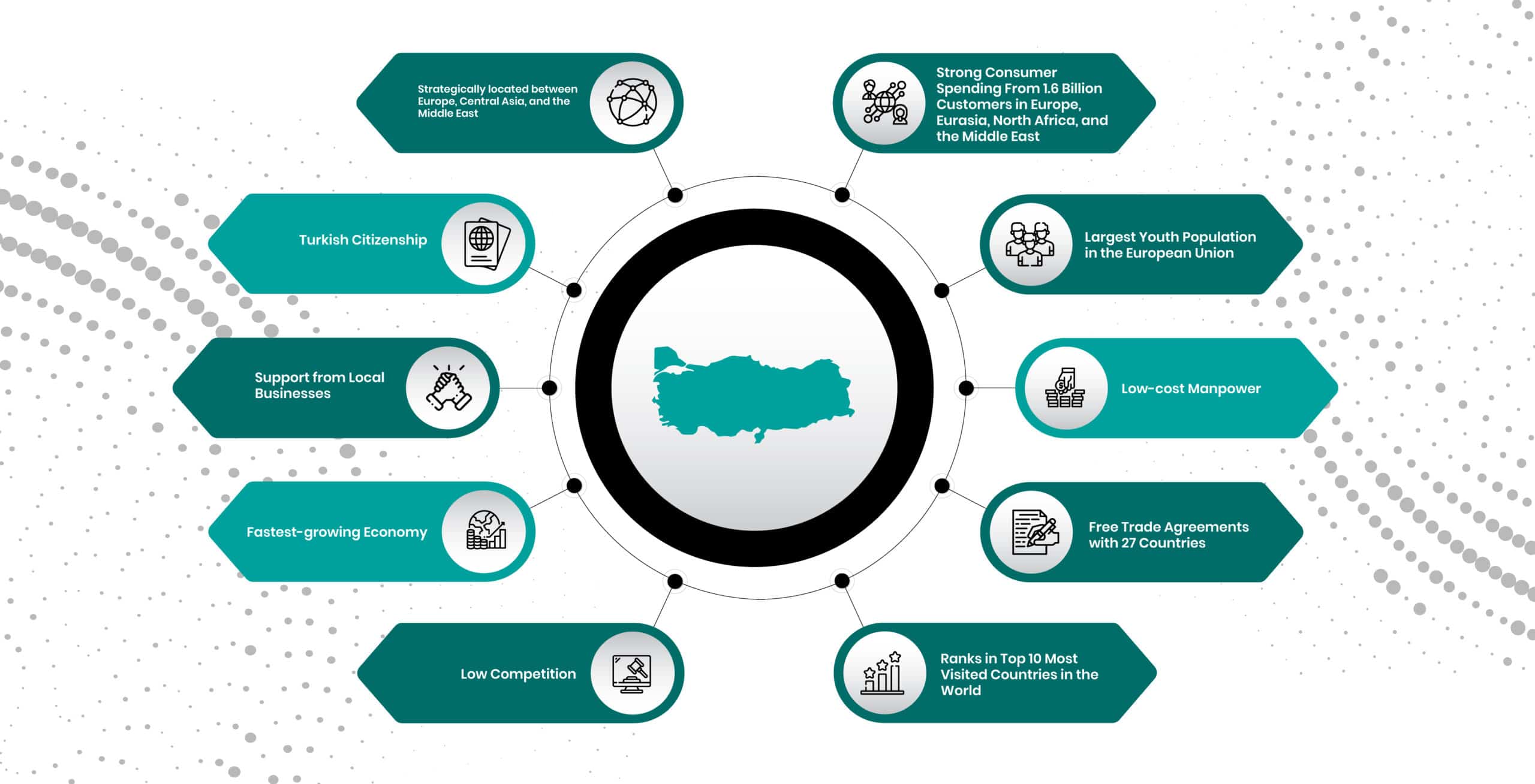 Types of Companies you can form in
Turkey
As per the Turkish Commercial Code, there are three types of companies in Turkey.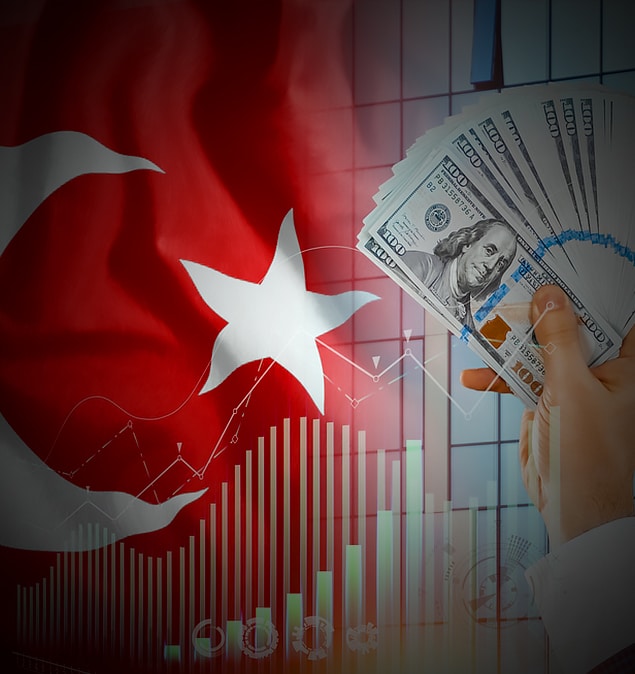 There are three investment zones in Turkey – Technology Development Zones or TDZ, Organized Industrial Zones or OIZ, and Free Zones or FZ. Each of these zones offers some unique benefits to businesses. In Turkey, you can register different types of businesses by choosing an investment zone that is perfect for your business
Technology Development Zones (TDZ) – Also called Technoparks, these are designated areas for development in technology. There are around 84 TDZs in Turkey with nearly 63 operational and the rest are under construction

Organized Industrial Zones (OIZ) – These areas have an investor-friendly environment with planned infrastructure and facilities. There are around 331 OIZs in Turkey of which around 234 are operational and the rest are under construction

Free Zones (FZ) – These designated areas are designed to boost the number of export-focused investments. They are created outside the customs area while being within the political borders of the country. There are 19 FZs in Turkey of which 18 are operational and one is under construction
Company Formation in

Turkey

Process

Why choose
Odint Consulting?
Odint Consulting BV is a pioneer in international market entry. Having setup 500+ companies from 30 countries in the Netherlands from 42 different industry sectors, we fully understand your business needs. Get started in less than 15 days
Top Sectors in Turkey
Here are some Turkey market insights. Take a look at the top sectors in Turkey.