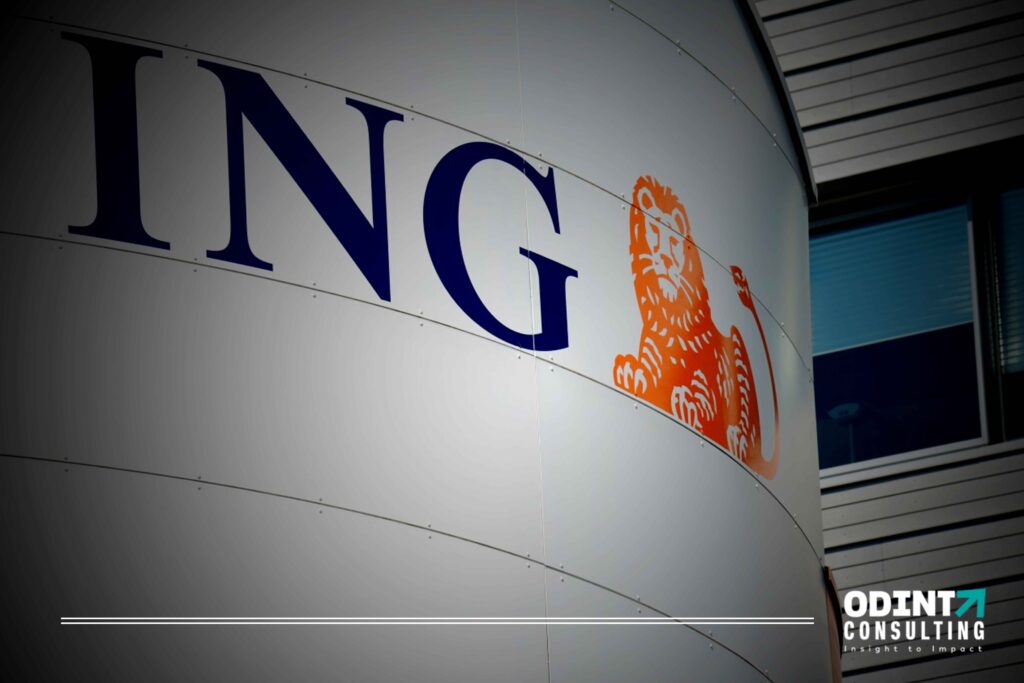 Overview: Open a Bank Account in the Netherlands
The Netherlands is known for having a thriving economy and favorable business environment. Numerous people relocate to the nation regularly, either to work, live, or start a business. But regardless of whether you're a person seeking a job relocation or a business owner considering starting a new venture, managing your finances is crucial. Therefore, opening a bank account is among the most important things you must do while moving to Dutch.
Before opening a bank account in the Netherlands for your business, you should check and select which bank you want to open your account with, as different banks have different yearly charges, you should select your bank by reading all these requirements.
But before you begin selecting your bank, you should select the account requirements with which you will be doing all your future transactions. Here are a few important terms you need to be familiar with.
SEPA– It stands for Single Euro Payments Area. It neglected any kind of difference between cross-border and domestic euro payments. It came into existence on February 1, 2014, and is led by the European Union.
IBAN- It stands for International Bank Account Number. It is a unique bank account identification number that helps in the easy functioning of your bank processes and is accepted worldwide. 
Now that you are familiar with these terms, the next step should be to check the banks where you can open your bank account.
Types of bank account available in the Netherlands
Solo Bank Accounts
If you wish to open your bank account in the Netherlands, with the required documents you can have your Dutch bank account.
Joint Bank Accounts
If someone wishes to open a bank account with another person, there is an option to open a joint bank account provided by the Dutch government. You can connect to get the details regarding the opening of a joint bank account in the Netherlands.
Children saving account
There are a lot of similarities between the functioning of a children's savings account and a regular savings account. Usually, children saving accounts in Dutch have an interest rate of 0.15% per annum. This account does not work with a minimum monthly deposit but has more strict rules as compared to other accounts. The age criteria to have children saving account is between 11-17 years old and is converted to a saving account as soon as the child turns 18 age limit.  
To open a children's bank account, parent involvement is highly expected. Parents can use the services to should go with their children's bank accounts. Also to avoid the extra expenditure of money by their ward there is a spending limit set by the bank. As soon as the limit is reached, parents have to approve the bank for further transactions from the account. 
Current account
The Netherlands current account or checking account is the sum of the balance of trade, total income, and total transactions. Individuals who open a bank account in the Netherlands will generally open checking accounts for immediate transactions.  
Savings account
Savings accounts can vary from short-term savings accounts, which are frequently employed for saving for activities like vacations or retirement in the Netherlands, to quick-access savers. Every bank will provide a variety of savings plans.
As per the eligibility and with the required documents an individual opens a bank account. Thus, feel free to contact us regarding any query to open a bank account.
Book end-to-end experts consultation with Odint legal, accounting and company formation experts.

Few Banks in the Netherlands for bank account opening


ING 
It is the largest retail Dutch bank since 1991 after taking over the old Post Office bank. It offers options to opt for different bank accounts and different categories such as children, entrepreneurs, and couples. 
SNS Bank 
Its special feature is that it offers an EU payment option. With the help of it, an individual can open a bank account anywhere in the EU and there is no requirement of a BSN. 
Rabobank 
It offers bank accounts of three types- the Direct Pakket, the Basis Pakket, and the Totaal Pakket. To open an account, you can carry both out online and offline processes.  
ABN-AMRO
It offers both the type of account that is savings and current accounts. Internet banking is also available through their services. 
These are a few banks that offer services to open a bank account. But there are certain factors that you need to consider while selecting the bank. Check out these factors below.
How to select a bank to open an account?
When an individual chooses to open a bank account in the Netherlands, the best way to select a bank is to understand the advantages and disadvantages of the options that are available.
The bank you choose depends on various factors and also on individual circumstances. Below factors are taken into consideration when choosing a bank to open an account in the Netherlands –
Costs- The less a bank charges for its fees, the more the chance of banks to get selected by the customer. Fees taken by the bank can be included in any type of format. You can consult Odint Consulting to get more details regarding the costs of various banks. 
Services offered by the bank– Banks in the Netherlands offer loan services to their customer. You might want to know more different types of an offer by the banks.
Accessibility– Easily availability of the banks, increase the customer base of the banks. Internet banking also increases the number of customers of the bank.
English speaking services– Living in Dutch creates a barrier in language. So, banks that offer English-speaking services have a higher customer base.
Now that you have decided the bank, the next step is to know the details and method to open a bank account.
How can a business open a bank account in the Netherlands?
The process to open a business account in the Netherlands is the same as it is to open a private bank account. Along with the required documents, you should have other necessary documents as well such as the KVK number, turnover record.
There are both online and offline ways to open a bank account in the Netherlands. You can either book an appointment online or you can go directly to your nearest bank branch.
When you book an appointment online the bank employee may visit you at home or at your work to fulfill all the requirements needed to open a bank account. Contact us, to know the details regarding the opening of a bank account in Dutch. 
Procedure to open a bank account in the Netherlands
Opening a bank account in the Netherlands is a straightforward process as long as the correct steps are followed. 
Here are the steps that must be followed in order to open a bank account in the Netherlands:
In-person
In order to open a bank account in person, follow the steps given below:
Select the bank where you wish to open a bank account.

Collect the paperwork that the bank requires for opening a bank account.

Schedule an appointment and visit a nearby bank office with your paperwork.

Respond to some inquiries and have the clerk confirm your identification.

Await the postal delivery of your authorization card, PIN, and other required paperwork after the account has been opened.

Activate your account and set up digital banking.
Online 
In order to open a bank account online, follow the steps given below:
Choose a bank, and check to determine if you can create an account online with your bank.

Select the kind of account that you would like to create. 

Fill out the application and upload copies of the paperwork and identification. Some institutions may request that you initiate video verification although this option is uncommon for traditional banks.

Await the postal delivery of your confirmation, card, PIN, and other required paperwork once the account has been opened.

Activate your account and set up digital banking.
Documents required for a Dutch bank account
You need the following documents to open a bank account in the Netherlands-
Your unique Burgerservicenummer or BSN
A valid identity card including a passport. Often in this case driving license is not accepted 
Address proof
Permit of approval of your residency if you are a foreign visitor
Once you have applied for the opening of a bank account either online or offline, you have to wait for your turn to get your account approved.
In the Netherlands individuals easily organize their financial accounts through an online medium via internet banking. Online medium in the country is safe, secure, user friendly, and convenient to carry out all the forms of transactions that are possible face to face to through offline medium. 
But there is a restriction to use online banking in the Netherlands as the internet banking services are limited to a few places in Dutch.
Later on, to log in to your internet banking account you need your E-Identifier.
The E-identifier helps you log in to your internet banking account and finish all the online transactions. E-identifier is unique for each bank. When you open your bank account for internet banking and the process of bank account getting verified, you will get your e-identifier.
For maintaining the security of your bank account, some banks often communicate with the phone number of their clients to get security codes. So mobile phones often ease your process to carry out many different online transactions. 
The method of online payment through the debit card rather than the credit card is termed as I-Deal. So, an individual can use an e-identifier and the pin-code to carry the online transactions for the payment of your goods.
Credit card services in the Netherlands
Due to the services provided by the ideal system, there is not much usage of credit cards in the Netherlands. But credit card also helps in a few processes. 
Banks will check your income status and earnings per month to rectify whether you are eligible to get a credit card or not. The minimum amount range set by the bank varies from bank to bank. Also, credit card differs in the limit they provide.
To pay for the amount that you spent through the credit card, you will be charged an amount from your debit card on a monthly basis. This will be a regular process. Any delay in the payment of the amount to be paid for the credit card services you will be charged a higher interest rate.
How an individual applies for loan service in the Netherlands?
To lend money in the Netherlands, banks provide loans to individuals. To provide loan services there are many credit agencies in the Netherlands and the usage of a credit card depends on the amount you borrow. To get a loan from the bank, they check various details such as age, income status, and address proof. 
There are ways to know how to get a loan in the Netherlands and what documents are needed. The service will help an individual to get the best loan service.
Read More: What is the minimum wage in Netherlands, Bank holidays in Netherlands
Book end-to-end experts consultation with Odint legal, accounting and company formation experts.
The Netherlands is one of the most sought-after locations for businesses and individuals due to its infrastructure development, stable economy, and advantageous commercial location. Individuals and businesses who move to the Netherlands in order to work or open a business must also open a bank account in order to handle their finances. Opening a bank account in the Netherlands makes it easier for both individuals and companies to manage their cash flows and keep track of their daily expenditures and transactions.
If you are looking to open a bank account in the Netherlands, consult with our specialist from OnDemand International, our specialists will guide you through the procedure and help you comply with the legal requirements.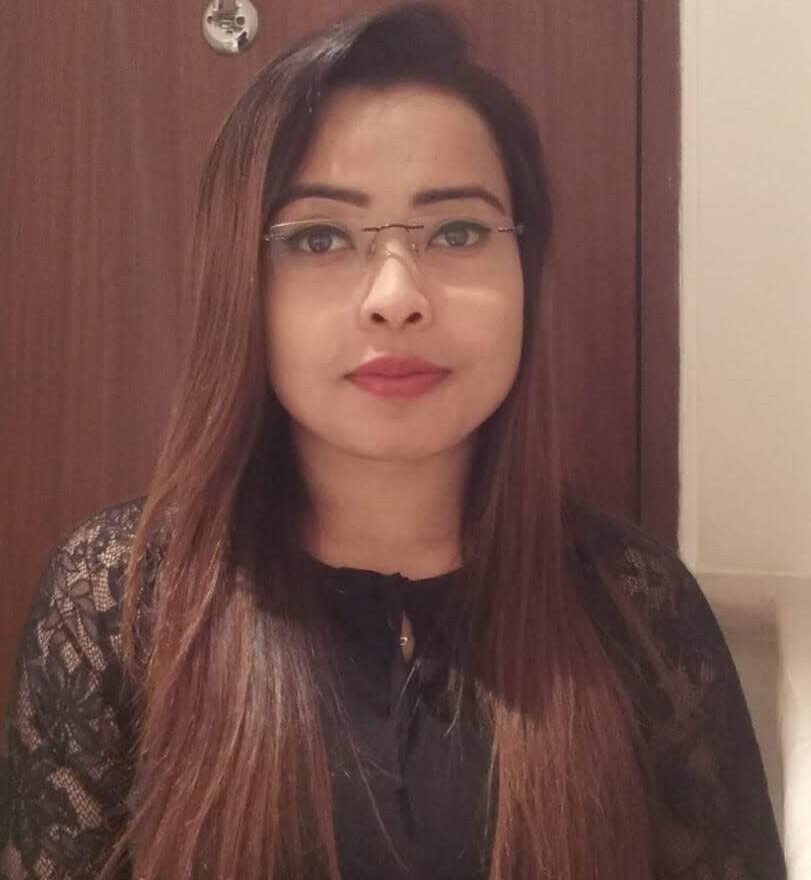 Reshma Ali has great expertise in mergers & acquisitions, Financial planning, and international company formation and offers advice and knowledge to help businesses achieve their objectives.