Open a Corporate Bank Account in the Netherlands
Get 30 minutes of expert counselling. No Spam.No Sharing. 100% confidentiality
Book a 30-minutes Consultation from a Legal and Financial Expert Now.
Fill up the simple contact form available on this page.
Our experts will call you to understand your requirements.
You will receive complete details along with the personalized quotation in your email.
Open A Corporate Bank Account in the Netherlands
The opening of a corporate bank account in the Netherlands can be difficult. There are no legal requirements to open a Dutch bank account, so in case your Dutch organization has no direct connection with the Netherlands yet, such as physical presence, customers, etc. We propose that you consider utilizing an abroad International Bank Account Number until you have a certain track record.
Documents Needed for Opening a Dutch Bank Account in the Netherlands:
If you want to open your bank account personally, you need to provide various documents to the branch. A personal identification card/passport and a BSN -Dutch Citizen Service Number (given upon enrollment at the municipality) are among the necessary documents. An agreement for work and a personal or Dutch address is required.
Following we've listed a few rules for you to consider before applying for a Dutch bank account.
1. Check if there is a multinational bank in your country that also has a branch in the Netherlands.
2. Try to set up the necessary means to show the substance of your organization.
3. Find an accomplice in the Netherlands that can assist you to fabricate a relationship with the bank. ODINT can help non-local organizations to construct a relationship with a bank, inside the Netherlands, or outside the Netherlands.
In many nations, the banking framework is organized such that it causes extremely restricted pay for the banks on Corporate Banking, while the risk can be sustainable.
Get 30 minutes of expert counselling. No Spam.No Sharing. 100% confidentiality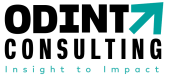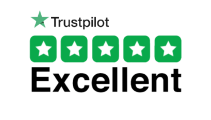 Netherlands
Nieuwezijds Voorburgwal 104 Amsterdam – 1012 SG, The Netherlands
Phone:+31202441878
USA
501 Silverside Rd, Suite 105 Wilmington, DE 19809 USA
Phone +16503831061
India
WeWork Platina Tower, Sikandarpur, Gurugram Haryana 122002
Phone: +919643460171
Canada
398-2416 Main St Vancouver BC V5T 3E2 CANADA
Phone +16503831061
©2021 ODINT Consulting LLP