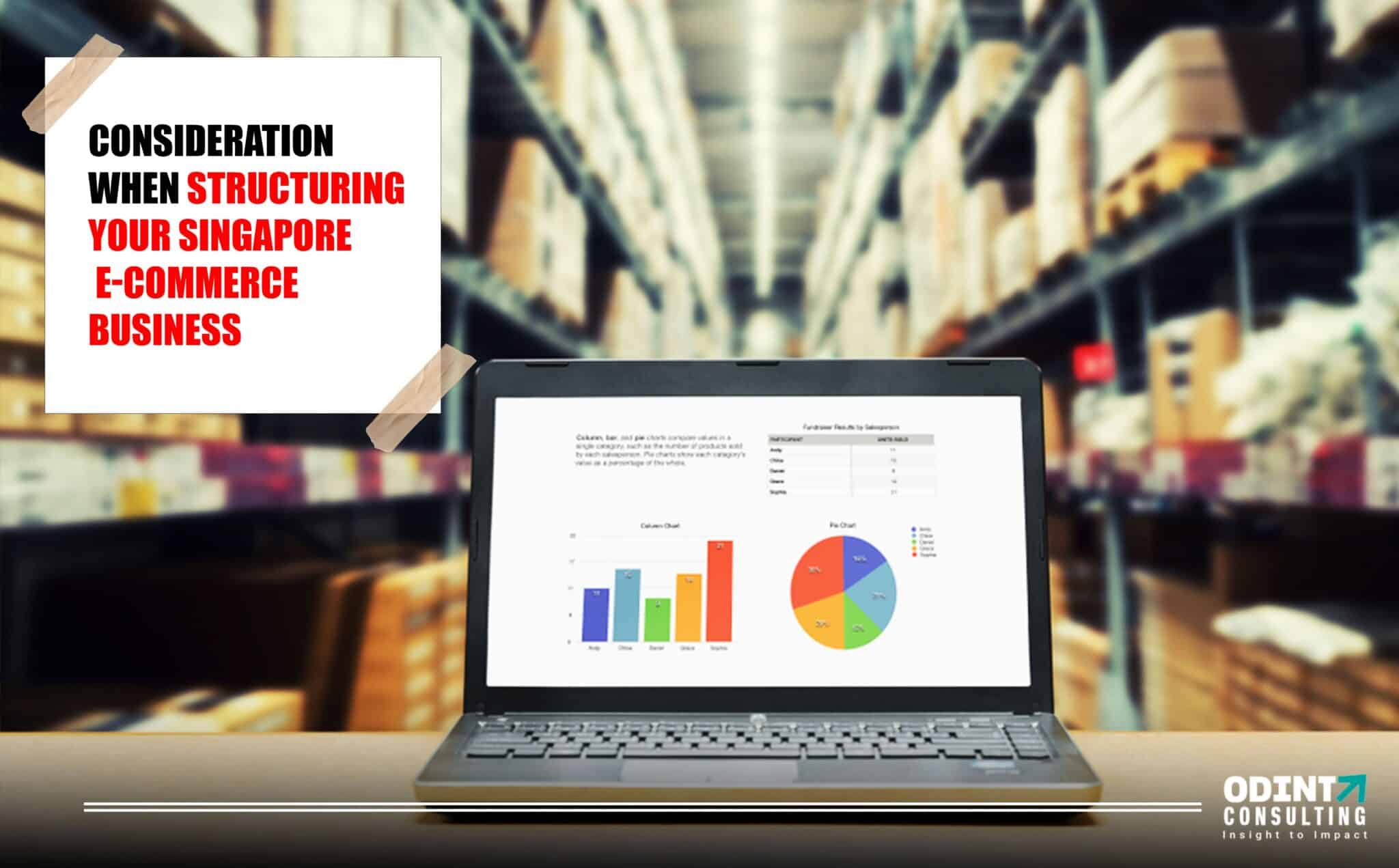 Online shoppers have made e-commerce in Singapore a more popular option over the past few years. Starting an online store in Singapore can prove profitable for business owners, but they must have a solid plan and analyse their target market.
As we'll be discussing some of the most important considerations when Structuring Your Singapore eCommerce Business. So without any further ado, let's get started
What are the Key Considerations When Structuring Your Singapore eCommerce Business?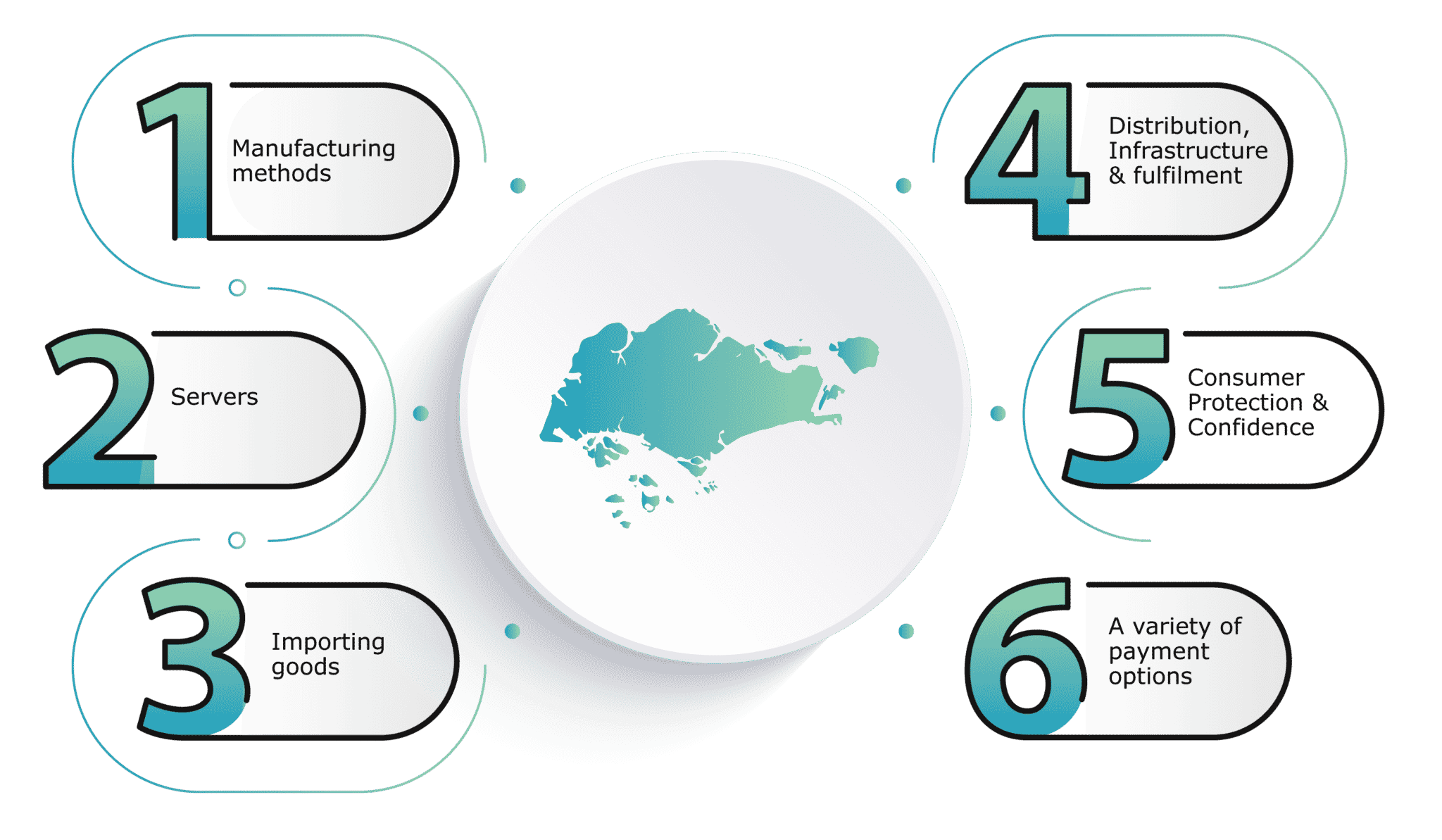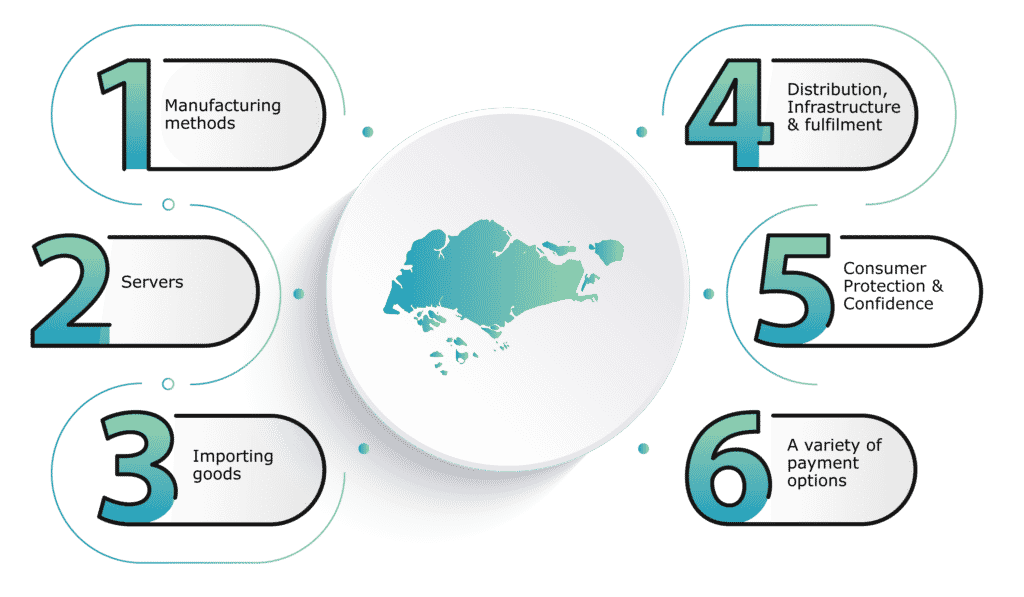 It is crucial to think about the manufacturing processes you will use when starting an eCommerce company in Singapore.
Manufacturing via an e-commerce provider
This is one of the extensively popular e-commerce business ways. This service will take care of all aspects related to manufacturing, including shipping. This possibility is tremendous if you don't possess the resources or time to manage manufacturing processes yourself.
Manufacturing through a contract maker
Contract manufacturers allow you to keep additional influence over the manufacturing process. If you need to make a large number of products, or if you have a particular manufacturing process that is not available through other service providers like the ones above, this is the right choice.
For example, if you like to auction custom-made commodities, contract-manufacturing authorizations are suggested.
Make your products
Do you want total control over your manufacturing process? Would you like to save money on manufacturing expenses? There is no single solution. 
This should be the best option for most online businesses. This means that e-commerce businesses use their manufacturing facilities for e-commerce products, and then distribute them directly to customers.
You may also consider having an entity formed in another country to produce the products. It will typically be overseen independently by a major eCommerce company.
Looking for an Expert Guidance?
Get 30 minutes of free consultation
with our company formation experts!
Many e-commerce businesses operate online with their websites. Such websites can be utilized for sales & e-commerce bases and are hosted on servers.
Such servers can be acquired by the firm or rented out from a cloud service provider through a website hosting agreement. If the website hosting is rented out to a Cloud service provider, it will be considered an autonomous representative for PE goals and the dealer will not be evaluated to be a PE in that country.
Some countries, particularly those hosting a large number of websites, might consider that a simple web hosting agreement is a PE. Therefore, any profits from websites should be attributed back to this PE.
You must decide what products and services you will offer if you want to open an e-commerce store in Singapore. There are several other possibilities of importing products & services from overseas is an incredible means for your e-commerce site to grow and gain new clients.
Here are some things you take into considerations When Structuring Your Singapore eCommerce Business while importing products & services into Singapore your e-commerce business.
You must ensure that Singapore is allowed to import the products you are interested in. To check the Singapore Customs website, you can find a catalogue of forbidden & limited items. You can also import goods into Singapore only if they are under certain limits.
Distribution, Infrastructure & fulfilment
E-commerce is all about fulfilment and distribution infrastructure. E-commerce companies in Singapore must be aware of the fact that Singapore is an island country. This implies you have to understand the logistics of shipping products.
Sometimes, e-commerce distribution in Singapore is hindered by a lack of infrastructure. To get their products to customers, some companies prefer to operate with logistics firms. Fulfilment methods can be either handled in-house or outsourced to third parties.
In-house fulfilment is more expensive but gives businesses greater control. Outsourcing fulfilment is less costly but companies need to make sure they work with a reliable and reputable firm.
Consumer Protection & Confidence
International online transactions generally apply to the online merchant's consumer protection and contract laws unless the merchant agrees to apply the consumer laws through the terms and conditions of sale.
Contract law regulates contracts and applies fair remedies when they are broken. Consumer Protection law was created to protect consumer rights in unbalanced contracts such as adhesion agreements (e.g. These are the Terms and Conditions for an Online Sale, which prohibits the consumer from negotiating such contracts.
The pre-purchase and after-purchase phases of consumer protection laws are generally covered. Pre-purchase protection might cover consumers against unclear or non-transparent information and deceptive pricing schemes.
A variation of payment selections (important for eCommerce businesses)
When you prep up an e-commerce firm, payment processing is crucial.
Many e-commerce companies are attracted to high-in-demand customers who want payment system leverage. Access to payment options can greatly increase the number of potential customers for online shops.
There are plentyof payment choices that you can select from to accept payments from customers, however,  PayPal & credit cards are the mainly conventional payment tools in Singapore.
Looking for an Expert Guidance?
Get 30 minutes of free consultation
with our company formation experts!
When structuring an e-commerce retail business, there are many factors you should consider. Entrepreneurs must consider a variety of factors, including the production process, choosing the best eCommerce systems, importing and distributing the goods, having a reliable payment method, marketing and promoting the products, and more.
If you're still having questions regarding the considerations when structuring your Singapore eCommerce business or any other question, we are ODINT Consultancy. We're we are here to assist you at each step of your way.
Five factors should be evaluated when analyzing e-commerce systems, I.e. system integration, scalability customization, maintenance, and customer experience.
When structuring an e-commerce company, there are many factors to consider. These include the location where goods are manufactured, the merchant's manufacturing process and the business relationship with third-party suppliers.
Check out the latest product trends.
Look into other e-commerce companies.
Source items via dropshipping vendors.
Shopify allows you to create an online store.
Promote through free marketing channels
Provide great customer service.
Concentrate on conversion optimization.
Parshant Gaur is a company formation specialist with 4+ years of expertise in international business. Financial planning, risk management, and other related areas.