As per the latest statistics, it is evident that the number of foreigners present around the nation had topped the charts in the year 2019. The number of ex-pats reached several around 400,000. Poland should be the choice of the nation's people as it has a great history & culture, an abundance of natural resources, good infrastructure, and above all, it has a relatively low living cost. So, considering all these points, foreigners pick Poland as their homeland.
If you're someone who is either retiring, shifting temporarily, or permanently shifting to Poland, this article is for you. We have covered all the residential and office costs that one might have to face. Plus, there are also mentioned prices of other living facilities in Poland.
In this article we have mentioned cost of living in Poland also covered all the residential and office costs that one might have to face.  
Let's first talk about the currency of Poland. The official currency acceptable in Poland is the Polish zloty. You can find the official code mentioned in place of zloty, and the code is PLN. To give you a basic idea, here is the value of PLN when compared to different currencies in the world.
£1000 = 4,968.13 PLN
$1000 = 3,825.02 PLN
A$1000 = 2,751.24 PLN
€1000 = 4,485.43 PLN
Zloty is known to be floating. This means that the currency's value will keep moving up or down as per the demand of the market. So, to stay in line with the present zloty value, one must bag for themselves a good online currency modifier. This will make it easier for you to locate the live exchange rate, and also assist you in spotting a currency supplier that's providing you with a cheaper rate.
The currency of Poland and its value against the currencies of other nations is utilized above is over the mid-market exchange rate. It is the rate that you will get on looking on Google or through a currency converter. It is also known as the rate that an exchange service or a financial institution will get when they sell and buy currencies
But's not always the value that is provided to the regular clients. But, it's very common to get a margin or markup combined with the exchange rate of retail, an additional fee that can raise the prices.
With the help of a currency converter, one can detect if any mark-up has been included in the rate of exchange with which you are provided, or you can pick a supplier that generally utilizes the mid-market exchange rate without markups.
Book end-to-end experts consultation with Odint finance and legal experts
Residential cost in Poland
If you wish to move to Poland, you might think to yourself, is it too expensive to reside there? Well, the great news here is that you wouldn't have to rob a bank to stay in Poland. The capital, and the priciest location in Poland, Warsaw, bags the 169th position in the Mercer 2020's list of Cost of Living in Poland. To give you a better idea, let's take a look at the cost of residence in Poland:
| Residence Cost | Monthly rent of 1 bedroom flat in the city center | Meal for 2 people in a mid-range restaurant for 3 courses | The monthly cost of transport |
| --- | --- | --- | --- |
| Warsaw, Poland | PLN2,893.50 | PLN140 | PLN110 |
| Poznan, Poland | PLN2,316.92 | PLN120 | PLN115 |
| Krakow, Poland | PLN2,352.85 | PLN120 | PLN106 |
As the cost of residence is cheap in Poland, it is matched by the wages which are also on a lower end when compared to the wages in other countries. But please remember that your money gets utilized in a better way as there are cheaper fixed rates in Poland for essential requirements like rent when compared with big nations like the United Kingdom.
Let's now have a look at the average salary for different positions, in different locations in Poland:
For Warsaw
| Designation | Average Salary |
| --- | --- |
| Mobile Developer | PLN147,569 |
| IT Manager | PLN148.027 |
| Web Developer | PLN121,705 |
| Financial Analyst | PLN125,341 |
| Sales Manager | PLN109,443 |
| Business Analyst | PLN114,600 |
| Designation | Average Salary |
| --- | --- |
| Business Analyst | PLN138,406 |
| Financial Analyst | PLN139,785 |
| Sales Manager | PLN74,423 |
| Mobile Developer | PLN114,140 |
| Web Developer | PLN142,402 |
| IT Manager | PLN121,778 |
Dental & health care costs in Poland
An individual's health is the most important criterion. When you are thinking of shifting to Poland, or any other country, permanently or temporarily, the first thing you get concerned about is your health care expenses. The good news here is that if you work or start a firm in Poland, you will directly get provided with a 9% NIP, a national insurance premium, that gets added to your medical care expenses. By this, it is meant that you can make use of general state health benefits for zero cost. It is to be noted that you still will have to pay for the prescriptions, as they aren't included in this scheme. In the case that you are self-employed, you can pick the option of voluntary contributions, or simply purchase medical insurance. 
Transportation and travel expenses in Poland
Travel and transport cost in Poland is dependent on your individual choices and in which part of Poland you live. For transportation, a complete bus system is provided in Poland that operates frequently in cities. It's not very regular in rural and small-town areas. Another option of commute is by the cycle, train, or via road.
It must be noted that some cities don't have lanes for cycling, making your bike ride tricky. So, if you wish to drive, your driving license from your home nation will stay valid in Poland. This validity will be available for the 1st 6 months of your stay there. Then after that, you will have to move to a Polish license.
How to travel across Poland?
Another point regarding which one must be concerned is the travel cost and the mode of travel. To travel around Poland one can take up any available route i.e., air, train, or bus. Yes, buses are cheaper, but trains are faster.
Book end-to-end experts consultation with Odint finance and legal experts
Poland's Warsaw University is the highest-ranked education organization, as per the ratings of Shanghai ranking of universities worldwide. You can notice that the scholars from the European Union can make use of the free institutional studies, with the foreign fees for others. Even for foreign students, the prices are comparatively low. The prices fall around EUR 2,000 every year for a UG (undergraduate) course.
Table for general expenses in Poland
| Restaurants | Price list |
| --- | --- |
| Meal for 2 at a mid-range eatery (3 courses) | 150.00 zł |
| Meal at an inexpensive eatery | 30.00 zł |
| McMeal at McDonald's | 25.00 zł |
| Cappuccino (regular) | 10.85 zł |
| Imported Beer | 10.00 zł |
| Domestic Beer | 10.00 zł |
| Water | 4.87 zł |
| Markets | Price list |
| --- | --- |
| White bread loaf | 3.74 zł |
| Rice (white), (1kg) | 4.07 zł |
| Eggs (12) | 9.92 zł |
| Milk (regular) | 2.86 zł |
| Apples (1 kg) | 3.63 zł |
| Beef Round (1kg) | 37.19 zł |
| Chicken Fillets (1kg) | 18.72 zł |
| Transportation | Price list |
| --- | --- |
| Monthly Pass (Regular Price) | 100.00 zł |
| Taxi Start (Normal Tariff | 8.00 zł |
| Gasoline (1 liter) | 6.29 zł |
| Taxi 1km (Normal Tariff) | 2.50 zł |
| Taxi 1hour Waiting (Normal Tariff) | 40.00 zł |
| One-way Ticket (Local Transport) | 4.00 zł |
Choosing to live in a foreign land can be rewarding, but also a tough decision to make. One has to manage all his expenses, find out what costs what, and also make a budget accordingly. Several ways are using which you can cut down on unnecessary expenses. To make your living experience better, and to manage your budget, you can reach out to us at ODINT Consulting, and take up our services.
Add funds in your accounts in pounds, and then change it to PLN with the help of the mid-market exchange rate. Not only is it convenient and safe, but it is also cheap, i.e., no extra fees as an obstacle. So, reach out to us and save your money by safe expenditure on currency conversion and international payments.
Poland is a great nation for people who wish to grow. It has a great infrastructure, is an economical hub, and above all, it has an overall low cost of living.
Yes, you can travel either by bus, train, or air.
There are several designations in both Krakow and Warsaw. For example, a Financial Analyst makes PLN139,785 in Krakow, and in Warsaw, a financial analyst makes  PLN125,341.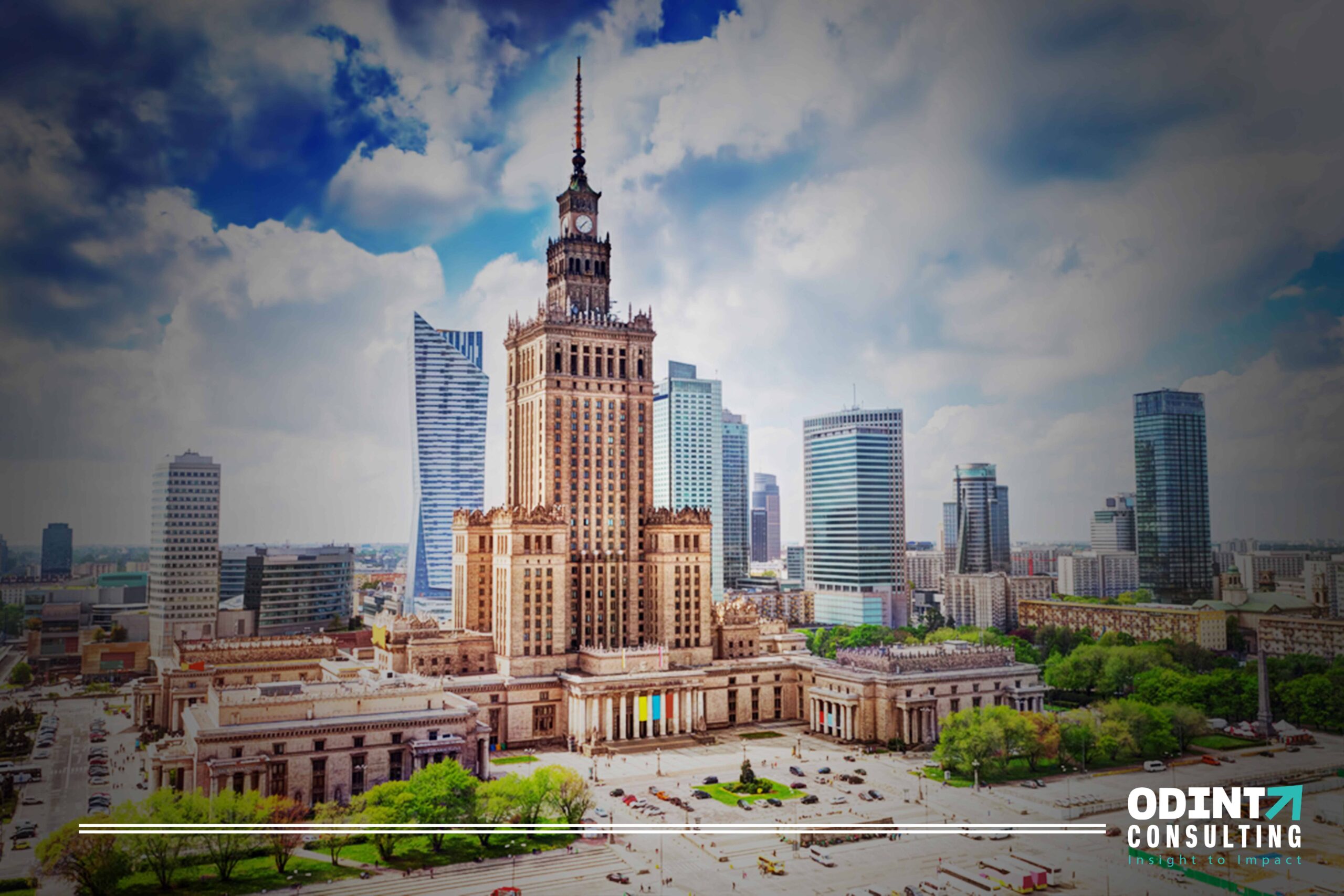 Setup your company and get European PR residency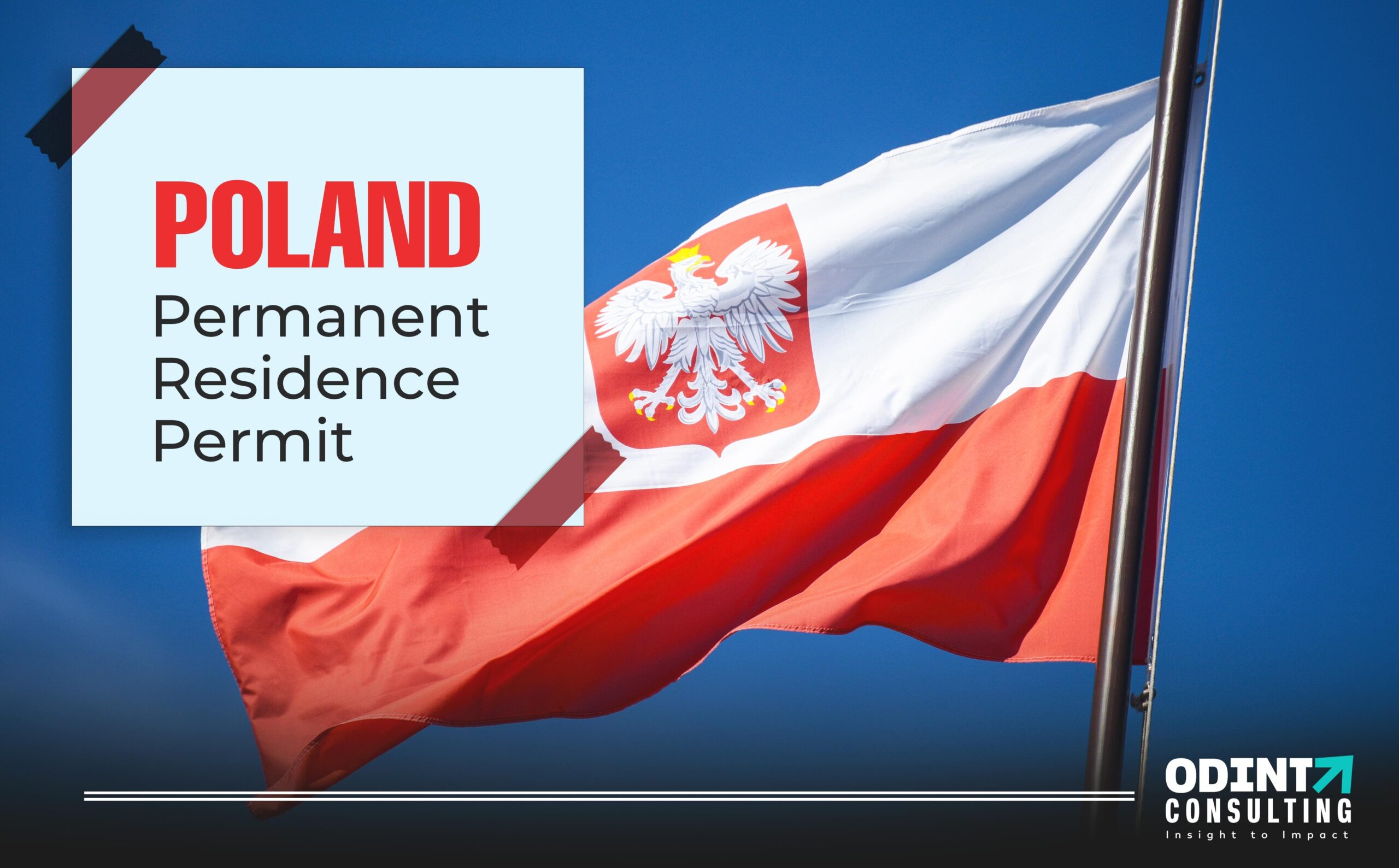 A Poland Permanent Residence (PR) permit is granted for an indefinite period and allows the holder to work in Poland without having to obtain a permit for work or declare oneself a self-employed.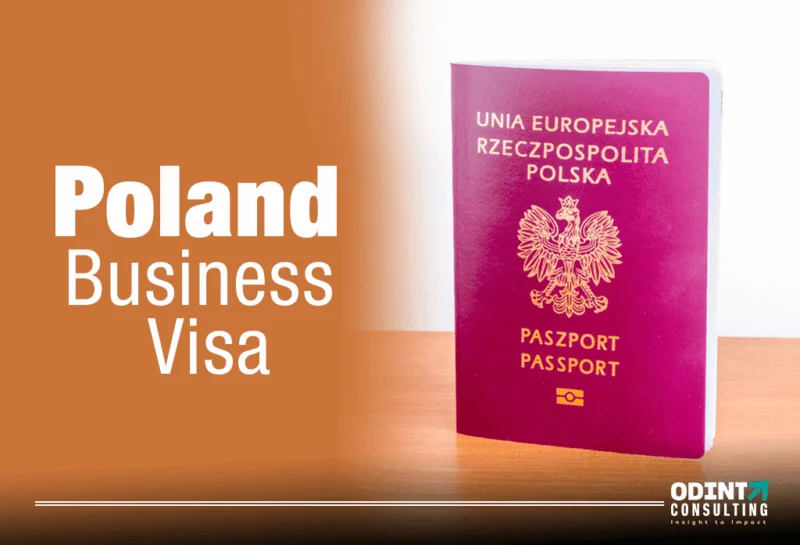 The Poland business visa or the Poland Schengen business visa and it is a type of permit that can be utilized to visit Poland and engage in business operations.
Meet Apurva Gaur, an accomplished and dedicated Company Secretary, whose passion for corporate governance and legal compliance has shaped her remarkable journey in the business world. With a wealth of experience and a keen eye for detail, Apurva has emerged as a leading authority in the field of corporate governance, earning accolades for her invaluable contributions to the companies she serves.