Company Registration In Poland
In the European Union, Poland is the fifth-largest member. It has different business hubs and centres. Poland is also a highly populated member state of the European union. This makes company registration in Poland more beneficial. Warsaw is a commercial and economic hub which attracts many investors to invest for company formation in Poland.
Poland has introduced new corporate tax policies which affect the year 2019. Business entities with annual corporate income of 1.2 million EUR are required to pay tax as per this scheme and also they are required to maintain 33% income revenues only.
In Poland, many technological opportunities are emerging which can be used to test different types of products with the help of innovative methods. More investors are attracted to these areas for investments in terms of research and development. These areas also received tax incentives from the government for carrying out and forming different types of businesses and their operations.
There are many other benefits for registration in Poland of different structures or forms, such as cheap labour, manufacturing activities. In this article, we will see about the registration process, benefits, document requirements, tax schemes, and other related topics.
Procedure to Register A Company In Poland
Registration and formation of a limited liability company in Poland might look like a complex procedure since it involves several corporate procedures that need to be completed to allow the Polish Limited Liability companies to be listed.
In recent times, LLCs in Poland can be registered online as well, and this process is quite different from the procedure we will discuss below.
Step 1- Sign the article of association
The initial step in creating the limited liability company begins with the completion of its articles of association as well as signing an incorporation instrument for a single shareholder the limited liability corporation.
Articles of Association, or the instrument for incorporation of the limited liability corporation must be drawn up in a form that resembles a notarial document and a visit to the notary's office is thus required.
Step 2 – Share capital deposit of a Polish company
The second step is contributing towards the capital of the shares of the Polish Limited Liability Company. Contributions usually involve the depositing of an appropriate amount of cash into the company's banking account.
But, depending on the agreement of shareholders, it might involve the transfer of real property rights to the company (for instance, the land where the residential structure will be built) or a property that is movable (for instance, the delivery vehicle).
Step 3 – Appoint the management board 
The third step in establishing a Polish Limited Liability Company involves the selection of the board of management. 
It can be done by two methods:

Through resolutions in the general shareholder's meeting or the decision of a single shareholder, the general shareholder's meeting is to be called and the minutes of the general shareholders' meeting do not need to be drafted in the form that is a notarial deed or a written form.
Through a vote of the individual shareholders, by way of a vote of shareholders if the articles provide for such a right to shareholders (preferred right).
Step 4: Apply for business registration 
The fourth stage is inscribing the company with limited liability in the National Court Register (KRS) i.e., the Company Register.
This is done by filling out an application for entry of your limited liability business in the Registry Court of KRS along with all the required documents.
Step 5: Obtain any necessary permit in Poland
The fifth stage of the creation of a limited-liability business is its registration in other registers, including, obtaining identification numbers (for instance NIP or REGON) or obtaining permissions to carry out specific activities.
Eligibility Criteria For Company Formation In Poland
| | |
| --- | --- |
| CRITERIA | REQUIREMENTS |
| Paid Up Capital | 5000 Zolty (1000 Euros) |
| Shareholder | Minimum 1 |
| Local Registered Address | Mandatory (Virtual/Physical) |
| Preferable Type of Company | SP. ZOO |
There are three basic conditions required to be fulfilled for the registration of a company in Poland. 
These conditions are as follows-
Capital requirements
In Poland, the government has set up a criterion for the required capital of a company's registration process.
E.g., the LLCs or Limited Liability Companies must have around PLN 5000 as their minimum capital, and Joint Stock Partnerships that are limited in nature must have around PLN 50,000 as their minimum capital.
Similarly, PLN 100,000 minimum for Joint Stock Companies. Surprisingly, it is only PLN 1 for a start-up.
Minimum number of directors
There must be at least one Authoritative Director when it comes to a 
Joint Stock Company
 or a big Corporate. 
There aren't any constraints on the directors' citizenship or place of residence.
Minimum Number of Shareholders
There has to be a natural shareholder associated with the company. A minimum of only one shareholder is a must for this kind of organization because a workplace or an organization can't be a set shareholder.
Documents Required For Company Registration In Poland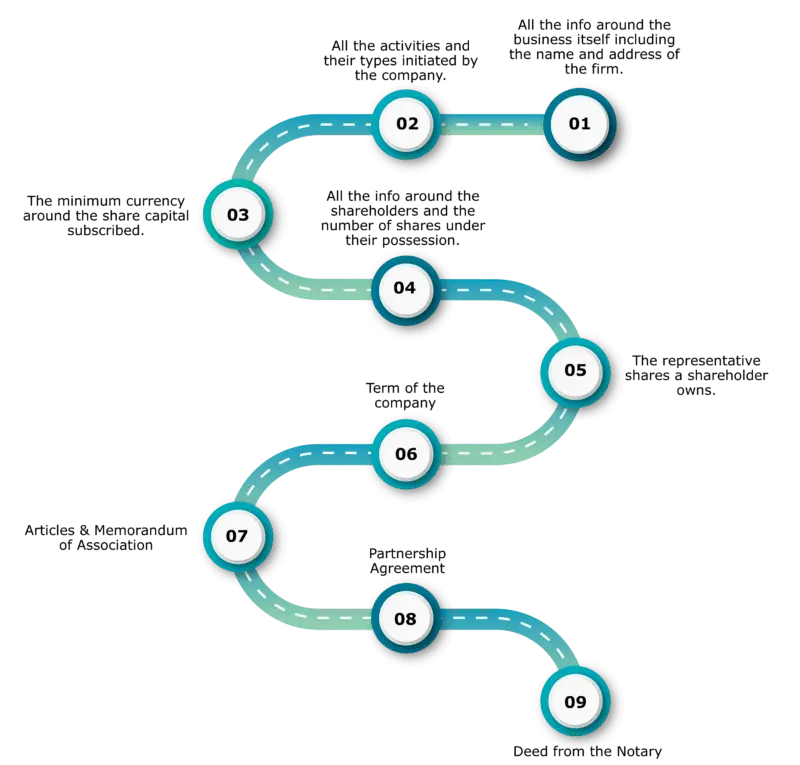 These are the documents that are a must when it comes to the company registration in Poland:
All the information related to the business itself, including the name and address of the firm.

All the activities and their types initiated by the company.

The minimum currency around the share capital subscribed.

All the info around the shareholders and the number of shares under their possession.

The representative shares a shareholder owns.

Term of the company

Articles and Memorandum of Association

Partnership Agreement

Deed from the notary
Benefits Of Registering A Company In Poland
| | |
| --- | --- |
| ASPECT | FEATURES |
| Tax Advantages | Low Tax Rates |
| Holding | 100 % ownership of company |
| Internationally Recognized | International Reputation |
| Timeline | 25 to 35 working days for company setup |
| Ease of incorporation | 100% Remote Process |
The four major benefits of registering a company in Poland are as follows: –
Cheap labor
This is one of the major benefits of registering a company in Poland. In Poland, you can find workers on an average of EUR 10 per hrs. This is one of the reasons to choose Poland as the best-suited destination for registering a company in Poland. 
Manufacturing hub
One of the largest manufacturing hubs of the European Union is Poland. For many investors in the automobile sector or in the manufacturing sector, Poland is the best-suited destination. In addition to that, Poland also provides assembling services and the export of assembled products throughout the European Union. Such aircraft assembly line operations in Poland are preferred by many aircraft-based companies.
Tax incentives
In Poland, the government also provides tax incentive schemes for corporate units. It has introduced new corporate tax policies which affect the year 2019. Under this scheme, a corporate entity having an annual corporate tax of EUR1.2 million is under the purview of tax. These entities must have less than 33% of revenue income.
Read More: Taxes In Poland
Grants
It is another reason behind choosing Poland as the best-suited destination for the company registration. The government of Poland provides different grants for job creation. This leads to attracting many investors to decide on Poland for investing. These schemes are mostly for creating jobs in Poland. But these schemes are applicable only when a company has invested more than EUR 9.3 million.
Book end-to-end experts consultation with Odint company formation experts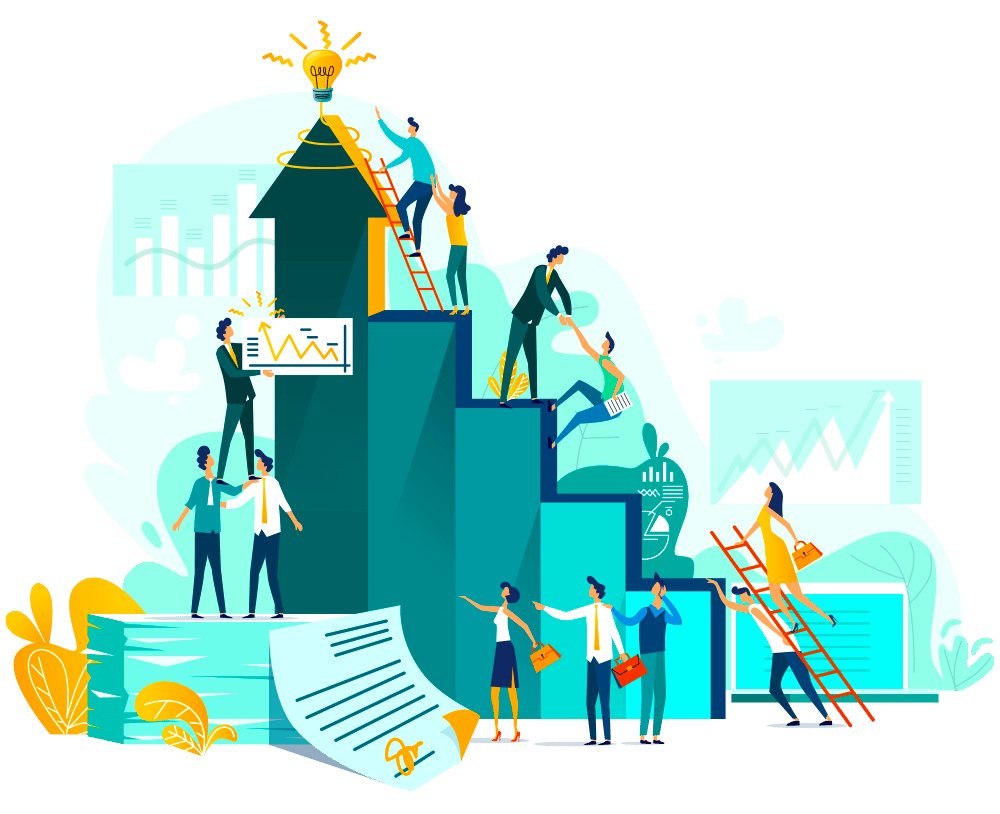 Eligible Business Entities In Poland

Before compliance with the procedure of registration of a company in Poland, investors must go through which type of entity they want to register in Poland.
Business entities eligible for company formation in Poland are as follows: 
Partnership
One of the basic business structures in Poland is a partnership. In Poland, there is no principle regarding separate legal entities for partnership forms of business and also there is no requirement for share capital in this form. The liability of partners is also unlimited. Spółka jawan, sp. J' is another name for partnership forms of business entities in Poland.
Limited liability partnership
Spółka partners a, sp. K' is another name for a limited liability partnership in Poland. In this form, the principle of a separate legal entity applies to partners. The liability of partners is also limited. At least one partner has unlimited liability in this form, and all the remaining partners have limited liability.
Professional partnership
Another name for this form of business entity is spółka partners a, sp. P'. Freelance professionals run this type of partnership. Freelance professionals are only allowed for registration for professional partnerships in Poland. In general cases, professional engineers, architects, nurses, doctors, legal consultants, etc.
Joint-stock company
Another name for this form of business entity is spółka akcyjna. At least, PLN 100,000 is required as the minimum capital in this form. The companies that have listed shares in the stock exchange have similar nature as the joint-stock company has. A joint-stock company is most suitable in the case of public companies and companies with a larger number of shareholders.
Simplified joint-stock company
Prostar spółka akcyjna is another name of this form of business entity. This is the best-suited structure for start-ups and entities with limited investments. Only PLN 1 is required as the minimum capital for this form of business entity. Shareholders and the board of directors are appointed for decision-making for these structures of the company.
Corporations
Spółka is another name for corporations in Poland. For this type of entity, directors and shareholders are appointed. At least, PLN 5,000 is required as minimum capital for these types of organizations. It is one of the most popular types of business structures in Poland.
Branch office
A foreign company can incorporate its branch office in Poland easily by forming a company in this form. Generally, this structure has to follow its parent company, it can carry out activities that are carried out by its parent company. It is required to register this type of entity with the registry court. Branch offices in Poland are required to maintain separate books of accounts in the Polish language.
Representative office
A foreign company can operate this type of business entity in Poland. Only marketing and promotional activities can be conducted for its parent by this type of business entity. It has a registration period of 2 years only. This type of entity can be entered through a foreign company.
Procedure to follow for different entities in Poland
Any applicant looking to start or already underway doing a business has to follow a certain procedure:
     1. Commercial Companies
When it comes to the shareholders of the company, every one of them had the strict requirement to go through with the article of association. This procedure is carried out by the means of a deed by the notary.

After doing all the loops till this point, all the required documents have to be submitted through the shareholder's way.

After the process has taken a start, the information around the name and payment of the shareholders' contribution, etc should be put in the register of business.

Continuous Compliance also has to be in pace with Polish Law.

However, this process is almost traditional and can also be followed online through the government's website.
2. Joint Stock Companies
The steps to formulate any kind of joint-stock company under Polish Law are fairly similar to the other steps and procedures.
3. Partnerships
 

Before anything else, there has to be a signed partnership agreement between all the s km prices.

Also, the articles of associatoni have to be executed by the partners. It has to be by the notary they deed.

After doing these steps, then comes the name. The name has to be entered within the register of companies.
4. Branch Offices
A branch office is a type of entity that has to have its main office outside Poland.

After that, the whole board of directors, as well as the managers, are required to decide on setting up a branch office within Poland.

However, the establishment of such additions should take care of the legal requirements for the company, especially on foreign grounds.
Compliance Of Business In Poland
There are several compliances to operate a business in Poland. These are as follows-
Shareholder's meeting
It is required to have at least one annual general meeting for all of Poland's commercial and joint-stock companies. After the end of the financial year, within the next six months, an annual general meeting must be conducted by the company. In the case of a partnership or branch office, a shareholders' meeting is not required to be held. However, the parent company will decide for them.
Board meetings
As per Polish law, all the companies registered within the legal boundaries of Poland are required to conduct board meetings.
Corporate tax rates
In Poland, the tax rate for corporate entities is 19%.
Requirements of business registry
As per the provisions of Polish law, the name of all the shareholders, and directors should be registered with the registry court of Poland. Companies are required to register the same with the national court of Poland.
Annual statements
As per the requirement of Polish law, all business entities are required to file their annual statements. These should be filled with the registry court of Poland. It is also required to report the operation related to the previous financial year.
Financial statements
As per the requirement of Polish law, all financial statements should be approved as stated in the law.
Applying For Temporary Residency
For registering a company in Poland, one is required to have at least a temporary residency in Poland. For the same, they have to fulfil the required criteria and then file the application form with the required documents. The requirement for documents changes based on the reason for applying. The required documents include copies of valid travel documents, coloured photographs, written consent, etc. The process of issuance of temporary residency will take a few months. Generally, it costs about PLN 340. In case of a negative decision, the full amount paid at the time of application will be reimbursed.
For getting a temporary residency card, the candidate must not fall under the category mentioned below.
Permanent resident or long-term resident of European Union

Schengen visa holder staying in Poland

Already a temporary resident cardholder in Poland

Granted with a tolerated stay

 

Process for applying for refugee status

 

Placed in guarded facilities

 

Imprisoned or pre-trial custody

Obligated to return.
Book end-to-end experts consultation with Odint company formation experts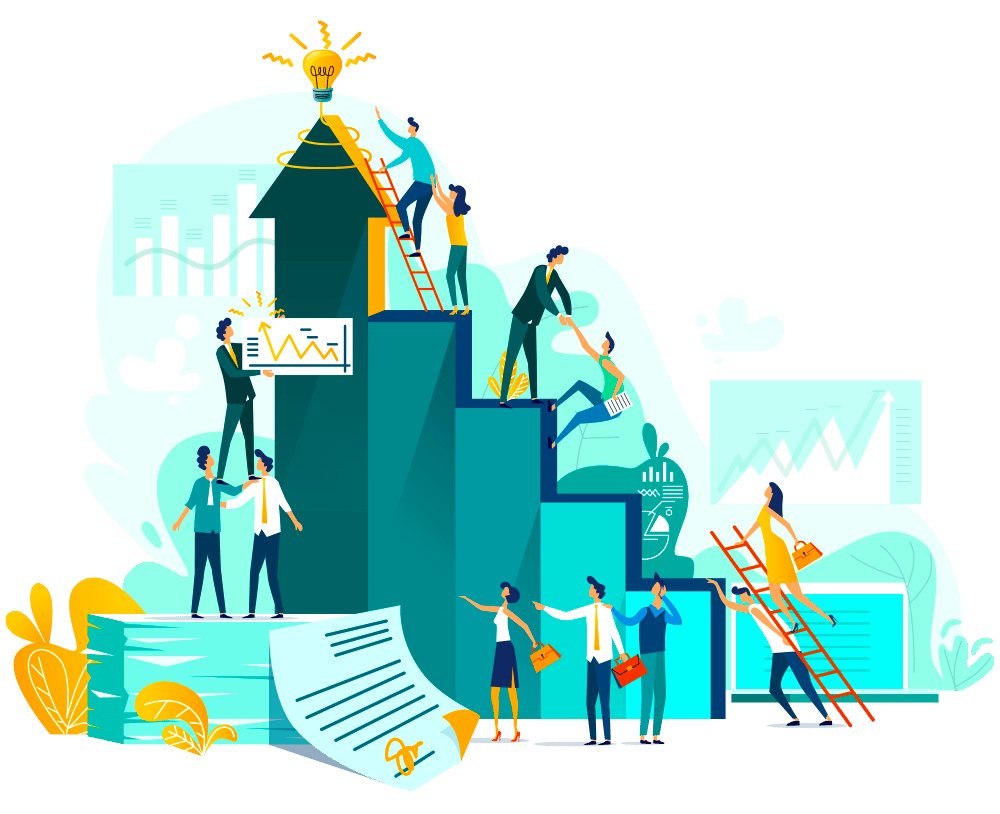 Poland is one of the most eyed down geographical business destinations that is in a boom right now. From nature to the business environment. Poland is a go-to destination for many new-age entrepreneurs in this era and the economic growth speaks for itself.
In this guide, we learned about Poland and how to initiate the monetary vision in the Polish grounds from the day one process to the business inception.
We looked at how one can do company formation in Poland and earn from it as well.
We also addressed the legalities surrounding the same and the ways to know how to be prepared for almost every situation that might come along.
Odint Consulting provides information on the company process whether it be in International Poland or India.