Overview: EPFO Claim Status
The online EPFO claim status for your provisional fund (PF) withdrawal request is one of the best ways to keep track of its position. The government portals and online services providers have made it easy to claim PF amounts. 
You can check the status of your claim by visiting either the EPFO website or the portal for members. Also, you can simply track your withdrawal status if you have your PF number. 
This feature is extremely useful now that job changes are not as frequent as they used to be. Let's find out how it works for companies in India.
Knowing about the EPFO Claim Status
Their official link will take you to the EPFO's official website, where you can find out the EPFO Claim Status page. To check the status of their EPFO claim, one can follow these steps.
1. Click Here to Know Your Claim Status
2. Click the link above to search for the appropriate state.
3. If you can identify the location of your EPFO office in the area, choose the last option of "Establishment Under Office". Select the region where you want your EPFO office to be located from the drop-down.
4. On the screen, you will see the complete list and establishment code. The establishment code is the numerical part of your 7-digit member identification. The extension code is also an additional 3-character string.
5. If your EPF account number doesn't have an extension code (3 digits), you can leave the extension code field blank.
6. Please fill in the area code and office codes.
7. In the fields below, enter your establishment code and extension.
8. Enter your account number for a provident fund.
9. Click on submit.
EPFO's Unified Portal to Members
Use the UAN and password to log in to the portal
Click 'Track Claim Status" under the "Online Services" tab in the top panel.
The same portal can also be used to view the transfer claim
The EPFO also has provisions that reduce the settlement time for claims with a period of fewer than five days. Some conditions were required to obtain the claim quickly.
Claim applications must be submitted online
Employees must have UAN
UAN and KYC must be linked
KYC verification and approval by current employer
PF is your best investment in India.
Read More: How to Link Aadhaar with EPFO in India
How to Check EPFO Claim Status- offline methods
SMS
EPFO sends SMS alerts to members who don't feel comfortable logging into their EPFO portal online. To enable this, members will need to link their mobile number with their EPF account.
Once this is done, the EPFO will send an alert SMS to the employee after receiving the claim application and after the successful transfer of funds to their bank account. In certain situations, EPF withdrawals could have income tax implications.
Send an SMS to 7738299899 from your registered mobile phone number in the format EPFOHO UAN LI.
Missed call
You can also check the status of your EPF claim offline by calling the EPFO official phone number. You can only make a missed call to the toll-free number 011-22901406 using your registered mobile number. 
After a few rings, your call will be disconnected and you will receive a notification with details about your EPFO claim status.
If you wish to take out your money from your EPF account though, you have to review whether the purpose or the reasons for which you want to withdraw money, satisfies the eligibility standards expected to be worthy to make half or complete withdrawal.
However, if you are satisfying the norm, the next process is just to fill out the EPFO claim form. Then the EPF Withdrawal Forms vary rely upon the purpose for withdrawal, age, & whether you are now in employment or not.
Currently, you just have to fill the withdrawal form attached with your Aadhaar details & a UAN account.
Step1: If you are taking out your money due to unemployment or aim to take a few amounts on your EPF or you have taken off from the organization due to bodily disability, & your age is lesser than 58, you have to fill out then Composite Form.
Step2: If you need to finance your LIC policy, then Form 14 requires to be submitted.
Step3: In some circumstances, if you are approaching as a nominee then you have to submit Form 28 & 10D if the deceased is of more than 10 years of service.
In another case, if a person is lesser than 10 years of service, then you must submit the Composite Form.
Book end-to-end experts consultation with Odint legal, accounting and company formation experts.
Register for EPF withdrawal to find out your EPF claim status. After the registration process is completed, you can verify your EPF claim status online or offline. You can check your EPF claim status online by visiting the EPFO portal or downloading the UMANG mobile app. 
You can also send an SMS to the EPFO or make a missed call by calling the EPFO toll-free number. To know more about EPFO, we are ODINT Consultancy, here to help you out in each & every step of yours.
You can check the status of your EPFO claim online by visiting the EPFO online portal, or downloading the UMANG mobile app.
Send an SMS or make a missed call to the EPFO toll-free number to check your EPF claim status.
Keep your EPF information such as the employer's information, extension codes, employer's EPF regional offices, UAN, and active mobile numbers with UAN handy before you check your EPF claim status.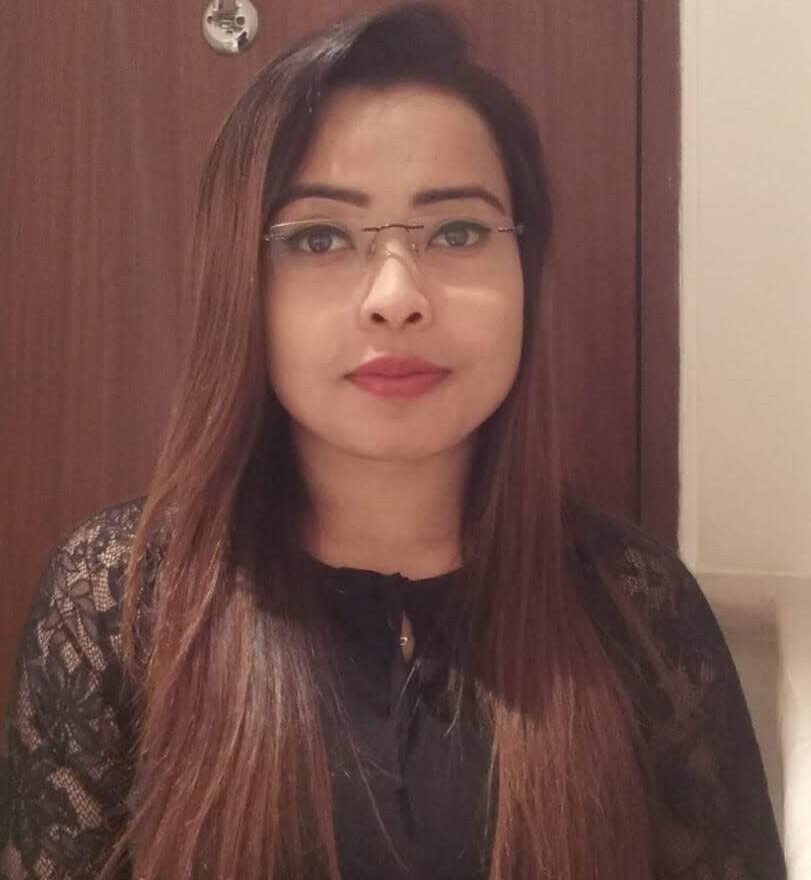 Reshma Ali has great expertise in mergers & acquisitions, Financial planning, and international company formation and offers advice and knowledge to help businesses achieve their objectives.