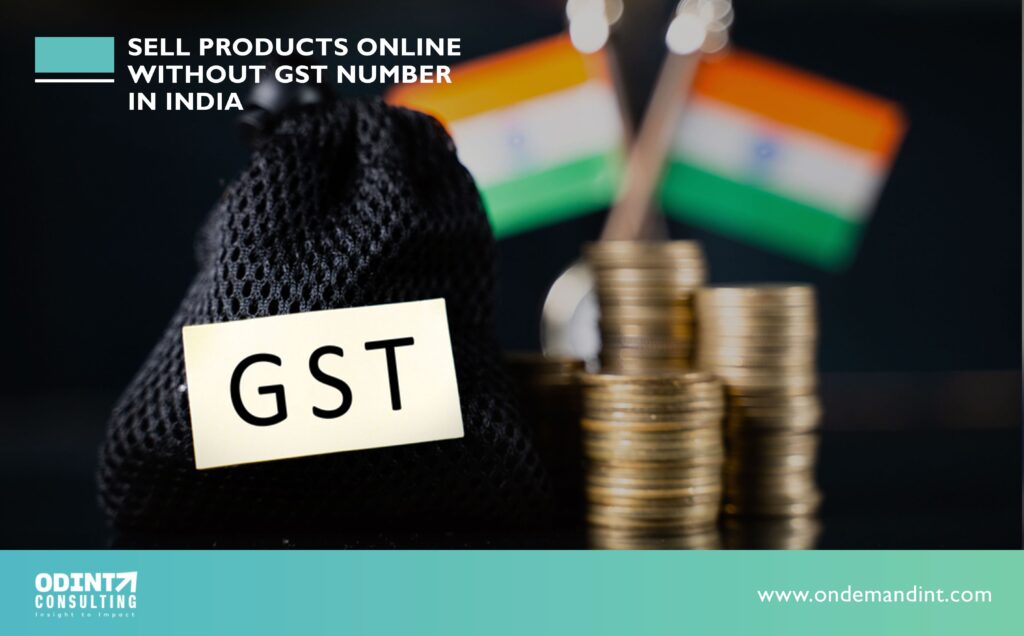 Sell Products Online Without GST Number In India In 2022
One of the most important things for every person in the twenty-first century is financial stability. Even with a job, it can occasionally be quite stressful and challenging for people to cover their daily expenses. As a result, many people have established their enterprises on internet marketplaces to become financially secure.
However, selling products on online platforms is not as easy as it seems. In most cases, it is mandatory to have a GST number to sell products on online platforms. So, for Indian businesses that do not have a registered GST number, selling commodities on the online market could be troublesome.
In this article, you will learn about ways to sell products online without GST number in India. You will also become aware of the various sites where you can sell products online without GST number in India.
Products that can be sold online without a GST number
It is possible to sell commodities online without a GST number in India, as long as the goods you wish to sell are non-taxable. Selling of taxable goods is possible only with a registered GST number. Even if your turnover annually is below 20 lakhs for taxable goods, you will still need a GSTIN to supply your goods. Hence, to sell products online without GST number in India, the product GST rate has to be 0%.
Here is a list of  a few non-taxable goods:
Natural products like milk products, honey, etc.
Fruits like apples, grapes, etc.
Fresh vegetables like onions, tomatoes, etc.
Livestock
Dry fruits like cashews, almonds, etc.
Baked foods like pizza, and bread. Etc.
Books, Newspapers.
Fabrics of jute, khadi, silk, etc.
Here is a list of a few non-taxable services:
Services with no GST rate or 0% GST.
Non-taxable services are mentioned in the GST Act, under Section 2(78).
Platforms to sell products online without GST number in India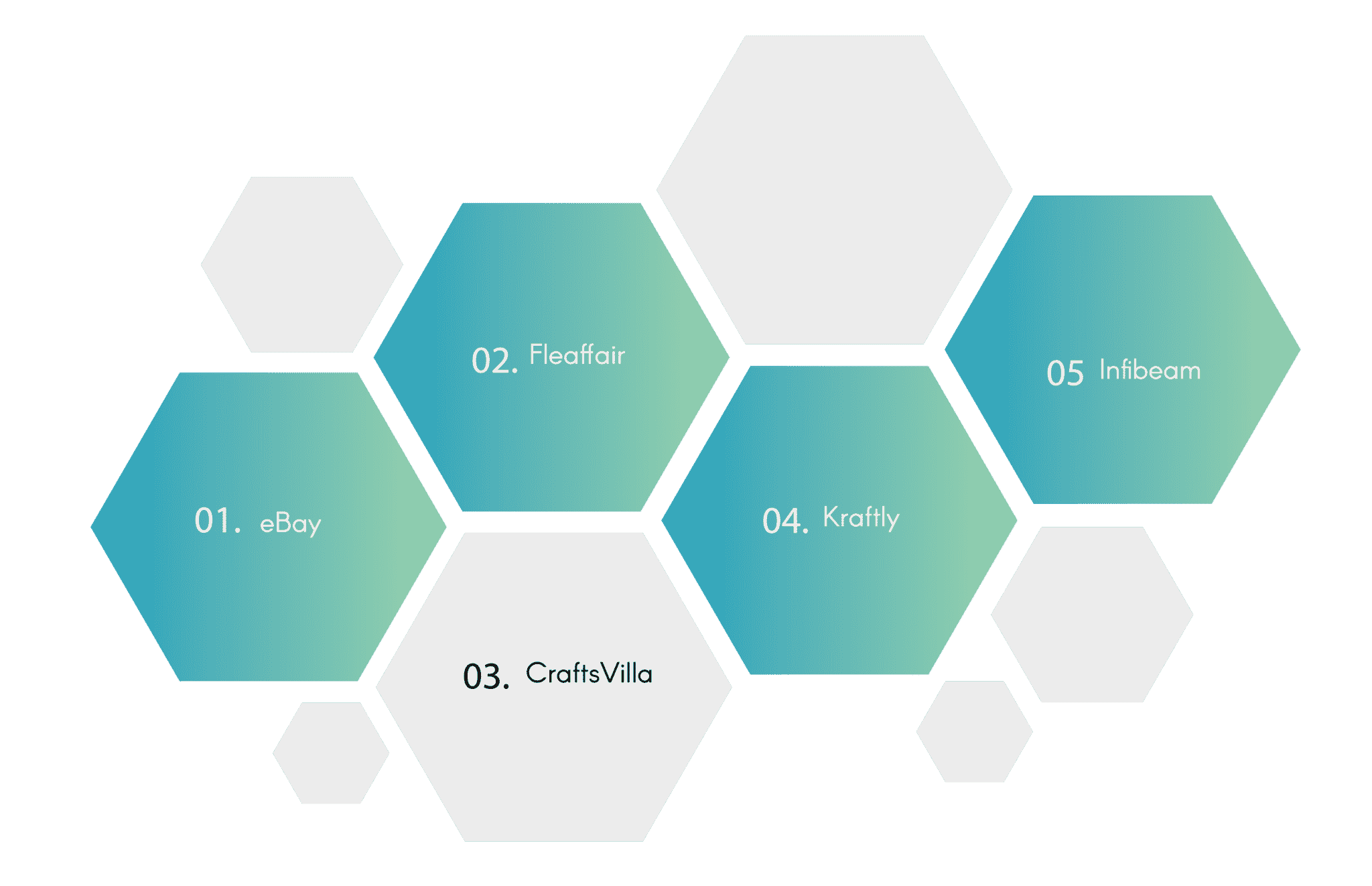 There are numerous digital platforms like Flipkart, Amazon, etc. that may be used to sell products online across the nation. However, you cannot use these digital platforms if you do not have a registered GSTIN. Because of this, it is inconvenient for suppliers to supply goods without a GST number. Fortunately, there are a few e-commerce platforms that can help sellers sell products online without GST numbers in India. They are-
eBay– eBay is one of the biggest business platforms for suppliers who wish to sell their products online without GST in India. It is the only platform that requires no registration for the sale of products. If you wish to sell your products using this site, you can start by making an eBay account. Along with that, you also have to create an account on eBay's payment service, i.e., PaisaPay. You will also be required to provide a bank account to link your bank to your seller account.
Fleaffair– Fleaffair is an online store where you can sell your handcrafted products. This can include everything like clothing, accessories, artifacts, etc. that is self-made.
CraftsVilla– CraftsVilla is an online portal for sellers to sell their vintage and uniquely made products.
Kraftly– Kraftly is an online shopping website that sellers use to sell their products like notebooks, men's and women's clothing, and a lot of other items.
Infibeam– Infibeam is the second greatest company that comes after eBay for any seller to sell products online without GST number in India. The revenue generated is over 1 billion. To sell a product on Infibeam, VAT and GST are not required, but a Pan Card is.
Apart from the e-commerce companies mentioned, you can also use the following methods to sell products online without GST number in India.
By producing your site– In case your annual turnover rate is below 20 lakhs, you can also sell your commodities by creating your website or by opening your store. Shopify.in, WordPress, and runanywr.com are a few online platforms that you can use to open your own business through an online mode.
Social media platform–You can sell commodities using social media tools like WhatsApp, Instagram, and others. However, these sites have flaws of their own.
How can I conduct online sales without charging GST (Goods and Services Tax)?
Step1 – Select a product that is not subject to taxes for your online sales.
Selling certain products without a GST number is possible, such as digital downloads, software, and services. However, it is crucial to conduct research to confirm their eligibility for sale without a GST number.
Once you have established that a specific product can be sold without a GST number, the next step is to identify an online marketplace that permits the sale of such products.
Step2 – Selecting an appropriate online selling platform.
When selecting a platform for selling online, it's crucial to consider various factors, such as your willingness to pay fees for platform usage. Different platforms have varying fee structures, with some offering lower fees compared to others.
Step3 – Create your seller account on e-commerce marketplaces.
To begin selling products online, it is necessary to create an account on an ecommerce marketplace. However, it is crucial to carefully review and understand the specific rules and regulations outlined in the marketplace's seller policy prior to setting up your account.
Step4 – Generate a product list.
To sell your products online without incurring GST, you must begin by creating a comprehensive product listing. This listing will enable you to showcase your available products and include essential details like pricing and stock availability.
Step5 – Deliver your products to customers.
To ship your products to customers without incurring GST, there are several options available. You can utilize reputable courier services such as UPS or FedEx, as well as shipping companies like USPS or Canada Post. Another alternative is to leverage online retail platforms like Amazon or eBay, which provide shipping services. Regardless of the method you choose, it is crucial to adhere to the guidelines provided by the shipping company and ensure that you include the necessary tax information with each order.
Book end-to-end experts consultation with Odint finance and legal experts
Since all businesses that wish to sell products in the online market do not have a registered GST number, it becomes troublesome for such businesses to conduct their operations. The above article gives a brief on how a seller can do online business in various e-commerce stores and sell products online without GST number in India.
If you wish to know more, you can consult ODINT Consultancy. We will help you throughout your journey.
In India, only exempted goods and services may be sold without a GST number.
The online stores in India that permit the sale of items without GST numbers are:
eBay
Fleaffair
CraftsVilla
Kraftly
Infibeam
Meet Apurva Gaur, an accomplished and dedicated Company Secretary, whose passion for corporate governance and legal compliance has shaped her remarkable journey in the business world. With a wealth of experience and a keen eye for detail, Apurva has emerged as a leading authority in the field of corporate governance, earning accolades for her invaluable contributions to the companies she serves.