What is a Subsidiary Company
Get 30 minutes of expert counselling. No Spam.No Sharing. 100% confidentiality
Book a 30-minutes Consultation from a Legal and Financial Expert Now.
Fill up the simple contact form available on this page.
Our experts will call you to understand your requirements.
You will receive complete details along with the personalized quotation in your email.
In this article in 10 mins you will have a briefing of what is a subsidiary company , how it works, what is its purpose how to establish this kind of company last but the least what are its benefits
In corporate world, a subsidiary is a company which is basically belonging to another company, which is generally referred to as the parent company or the holding company The parent holds a controlling interest in the subsidiary organization, which means it has or controls the greater part of its stock. In situations where an subsidiary is 100% possessed by another firm, the subsidiary is known to be an wholly owned subsidiary.
A wholly owned subsidiary permit the parent organization to broaden, oversee, and potentially decrease its danger. Generally, wholly owned subsidiary retain legal control over tasks, items, and processes . All the strategic decisions at the group level are been taken by the parent company though it has a its own senior management to control the business operation of the company. Example of a wholly owned subsidiary company : Walt Disney Entertainment holds 100 percent of Marvel Entertainment which produces movies.
The purpose of making a wholly-owned subsidiary is to diversify the business operations of the company and create a separate channel to run it.
Since it is a 100% holding, every one of the assets mixed in the subsidiary is of the parent organization and they are allowed to choose about the future possibilities also.
As an wholly owned subsidiary company, the monetary after effects of the equivalent would be joined with the parent organization in the yearly report of the parent organization on the accounting report date.
A subsidiary and parent organization are perceived as lawfully separate substances. This implies tax and debt are paid by the singular associations, restricting divided liabilities among the organizations. subsidiary company will have autonomy from the parent organization, and in many cases are large and individual brands. In any case, the parent organization will normally impact how the subsidiary company works. As the significant investor, the parent organization can choose the directorate and drive the general business system.
Subsidiary can we in form of tiers as well for larger corporate structures, the terms "first-tier subsidiary", "second-tier subsidiary", "third-tier subsidiary", etc., are often used to describe multiple levels of subsidiaries. A first-level subsidiary method a subsidiary/daughter organization of a definitive parent organization, while a second-level subsidiary is an subsidiary of a first-level subsidiary: a "granddaughter" of the primary parent organization. Thusly, a third-level subsidiary is a subsidiary of a second-level subsidiary—a "extraordinary granddaughter" of the fundamental parent organization. The proprietorship construction of the little British expert organization Ford Component Sales, which sells Ford parts to expert vehicle producers and OEM makers, for example, Morgan Motor Company and Caterham Cars outlines how numerous degrees of subsidiary are utilized in huge partnerships.
A parent company purchases or builds up a subsidiary to give the parent explicit collaborations, for example, expanded tax cuts, enhanced danger, or resources as profit, hardware, or property. In any case, auxiliaries are isolated and particular lawful substances from their parent organizations, which reflects in the freedom of their liabilities, tax collection, and administration. In the event that a parent company possesses a subsidiary in an unfamiliar land, the subsidiary should adhere to the laws of the nation where it is consolidated and works.
Nonetheless, given their controlling interest parent organizations regularly have significant impact with their auxiliaries. They—alongside other subsidiary investors, assuming any—vote to choose a subsidiary company's directorate, and there may regularly be a board-part cross-over between a subsidiary and its parent company. The acquisition of a premium in a subsidiary varies from a consolidation: The buy generally costs the parent enterprise a more modest venture, and investor endorsement isn't needed to transform a company into a subsidiary as it would be in case of a consolidation. Nor is a vote needed to sell the subsidiary.
To be assigned a subsidiary, essentially half of an association's value must be constrained by another element. On the off chance that the stake is not exactly that, the firm is viewed as a partner or associate company. With regards to monetary revealing, a partner is dealt with uniquely in contrast to a subsidiary.
What Is the Purpose of a Subsidiary Company?
The principle advantage of subsidiary organizations draws from the way that they are distinctive legitimate elements to their parent company. This implies the two organizations can restrict shared liabilities or commitments and will be independent as far as guideline or expense. By and by, this restricts the legitimate and monetary obligation of both the parent and subsidiary company. Keeping organizations separate can assist with protecting the holding company from potential monetary or legitimate issues looked by a subsidiary company.
On account of global partnerships, subsidiary organizations will be lined up with nearby guidelines or laws. As a consolidated company by its own doing, a subsidiary company can exploit more positive corporate duty rates contrasted with where the parent company is based. Subsidiary organizations are a typical way for enterprises to venture into global business sectors. As autonomous elements, the danger for the more extensive partnership is limited.
Subsidiary organizations are regularly unmistakable brands, situated under a general holding company. These brands can profit from the collaboration between various pieces of the bigger corporate gathering, yet additionally hold the advantage of freedom. subsidiary can be test brands or items, as monetary liabilities are contained. As independent lawful substances, subsidiary organizations are more direct to oversee or sell as well.
Rather than putting vigorously in inward innovative work, parent organizations frequently secure organizations with explicit region aptitude. A model would be a bigger company buying a little firm that delivers a particular innovation or computerized instrument. Subsidiary organizations permit parent companies to broaden their business however seclude the potential dangers implied
How to establish a subsidiary company ?
A parent company can either make the subsidiary company or purchase the larger part participates in a current association. If setting up another subsidiary, parent associations should complete the course of consolidation comparably similarly as with the creation of any new company.
The subsidiary should be enrolled inside the state or country it is to be established. The parent company will be recorded as proprietors of the subsidiary during the joining system.
As the greater part proprietors, a parent partnership will choose the subsidiary's top managerial staff, including the Chairman of the board. Much of the time, certain individuals will sit on the leading group of both the parent and subsidiary organizations. They can assist with addressing the more extensive gathering's inclinations when settling on essential choices.
As a legitimately discrete element, auxiliaries work as typical free organizations. They will deliver their own free fiscal summaries. All exchanges between the parent company and subsidiary should be recorded. Parent organizations are likewise needed to incorporate fiscal reports from its subsidiary organizations inside a merged monetary record. Corporate documentation is imperative across the entire business life cycle, from introductory consolidation until the likely conclusion of subsidiary. Or then again one can even choose a sole chief. The prerequisite for a company secretary was deferred a few years prior. The main limitation is that the sole chief can't then go about as the company secretary. At the point when you register as a sole chief, you will enter both your private location and an assistance address. Just the help address will show up in the openly available reports.
The key here is that in the different documentation you submit in regards to investors you will have both a singular chief and one more company as an investor. You are precluded from having a whole company possessed by another company.
When you present the archives, you will have a choice inside 24 hours from Companies House.
Assuming one needs to roll out any improvements like with some other private restricted company, you can make changes to your subsidiary after consolidation too . You can offer piece of the company to one more company to give it numerous proprietors, or you could even change the subsidiary company into a company that stands all alone
The Benefits of a Subsidiary Company
Subsidiary organizations get clear advantages certain conditions when it's a good idea to keep organizations isolated instead of combining them. As independent lawful substances, parent organizations can restrict monetary liabilities and keep organizations separated.
This legitimately perceived division is a critical contrast between a branch and a subsidiary company. It is valuable when a company might profit from positive corporate expense rates or neighborhood guidelines. A subsidiary company can likewise be a clear method to enter new global business sectors.
A subsidiary company that has been gained can profit from expanded speculation and skill from the more extensive parent company. And yet, subsidiary organisations can keep a level of autonomy as a different brand.
Get 30 minutes of expert counselling. No Spam.No Sharing. 100% confidentiality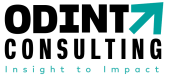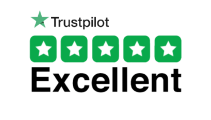 Netherlands
Nieuwezijds Voorburgwal 104 Amsterdam – 1012 SG, The Netherlands
Phone:+31202441878
USA
501 Silverside Rd, Suite 105 Wilmington, DE 19809 USA
Phone +16503831061
India
WeWork Platina Tower, Sikandarpur, Gurugram Haryana 122002
Phone: +919643460171
Canada
398-2416 Main St Vancouver BC V5T 3E2 CANADA
Phone +16503831061
©2021 ODINT Consulting LLP