Setting up a Corporate Bank Account in Singapore
Get 30 minutes of expert counselling. No Spam.No Sharing. 100% confidentiality
Book a 30-minutes Consultation from a Legal and Financial Expert Now.
Fill up the simple contact form available on this page.
Our experts will call you to understand your requirements.
You will receive complete details along with the personalized quotation in your email.
Setting up a corporate bank account in Singapore is easy and Singapore is well-known for completing this process with the minimum of red tape. In fact, Singapore is one of the easiest places along with Switzerland, Hong Kong, and Belize, to open a bank account for business.
This article will tell you all about the eligibility requirements, the documents a bank will need to complete their due diligence, the processes you need to go through, and the factors you need to keep in mind when opening a bank account in Singapore on behalf of your business entity.
Local Vs. Foreign Banks in Singapore
Opening a bank account in the name of your company is not just a mandatory requirement once you incorporate your company in Singapore.
A corporate bank account in Singapore makes it easier for you to keep all your cash books in order because all transactions are recorded by default.
As you continue your business and grow, you might also want to look back at your credit score to borrow money for equipment or business expansion.
For Singapore citizens & PR visa holders opening an instant account with any bank of their choosing is straightforward. If you have a SingPass your particulars & KYC can be verified instantly.
But if you're a foreigner with a Singapore company, you have 2 options. You can either start your bank account with a local bank or an international bank. You should choose a bank that runs operations in your country of origin as well.
Among Singapore's 125 foreign banks, 31 are foreign huge banks, 56 are wholesale banks and 38 are offshore banks. The earlier locally-incorporated ones have been integrated into 3 entities  – the Development Bank of Singapore (DBS), United Overseas Bank (UOB), and the Oversea-Chinese Banking Corporation (OCBC). Some well-known foreign banks include Standard Chartered Bank, HSBC, Citibank, and ABN AMRO.
Because of a number of strict compliances that the Singapore government imposes upon foreign banks, it is better to choose a locally-incorporated bank.
Note that local banks will make transacting with local suppliers, vendors, and partners much easier.
Local banks also have many more branches and cash vends/ATMS in Singapore.

Documents & KYC Requirements for Corporate Bank Accounts In Singapore
Company Board Resolution authorizing Opening, Signatories
Copy of Memorandum & Association of Articles
Certificate of Incorporation
Copy of Company's ACRA Business Profile
Previous Business Record of Ultimate Beneficial Owners
Passports, IDs of Directors, Shareholders
Address Proofs
Photographs
Filled-in Account Opening Application
Factors to Consider Beforehand
Does your bank need you to be present in person in Singapore to complete account-opening formalities?

Many banks, such as DBS, will settle for you appearing in person at a DBS branch in your home country.


How much does it cost to register a corporate account?

Consider starter fees, package services, and the cost of add-ons.


What other financial assistance your company may require in the future?

Ask your bankers whether account holders are eligible for a loan on an urgent basis. Also, ask whether you will be given priority and overdraft facilities. You may also want to consider credit cards, ATM cards, checkbook services, accounts payable, accounts receivable, TT, cashier's orders, interbank GIRO, cheque issuance, and internal transfer services.
Liquidity Management Packages
Minimum balances required for the account and penalties in case of failure to maintain that amount
Currency convertibility, especially, considering the countries you trade across borders with
Financial products for Import & Export of goods or services, bank guarantees
Maximum limits on transactions per day or per month
Extra services such as corporate share transactions, trading in Treasury securities, FX Spots, IR Swaps, Bonds, Options, Futures, and other derivatives
Type of Insurance offered
Documents to be Submitted for Processing by Foreign-Owned Businesses
The following documents are required to open a corporate bank account in Singapore. Once you submit these documents to your chosen bank, they will be processed internally. 
Time Taken for Opening corporate bank account in Singapore:
For businesses owned by Singapore citizens and PRs, accounts can be ready for use within the hour.
For foreigners, it could take 3 to 4 weeks before you hear from your bank again. This is because your documents will need to be checked and verified with international authorities.
Completed Corporate Account Opening Forms
Specific documentation and copies of Certificate of Incorporation of the Singapore company.
Business profile copy of the business entity from the appropriate Registrar of that business entity (eg. ACRA for companies, LLCs)
Copies of residential address proof, Identity cards, first page of passports for each Director, Ultimate Beneficial Owner (UBO), and other signatories
Photographs of people mentioned in the last point
Track record of primary profitable owners
Detailed records of the firm
Proof of Company's Memorandum and Articles of Association
Resolutions from the Board of Directors recording the signatories and authorizing the opening (a copy of the recorded minutes, signed by the requisite number of Board members)
Choosing Your Banker's Service Package by Type of Business Activity
If you want to get into eCommerce, you'll need to line up your cash and design your product platform specifically focussing on accumulating an audience.
As such, a detailed bank summary that authorizes you to feed your transactions directly into accounting software, can make your e-commerce calculations much easier.
For trading, you'll need a bank account with cross-border transactions facilitation.
Moreover, you may want to select a bank that can give you customized services for varieties of formal structures such as Pte. firms, Corporations, LPs or LLPs, etc.
Low service and maintenance charges, low minimum balances, and low fall-below charges are crucial to startups. So are availability of credit and payment and transfer channels available.
Comparison between DBS Bank and OCBC for Corporate Bank Account Features
What can Foreigners Do to Successfully Start their Corporate Bank Account In Singapore?
To open your account in a Singapore bank, you'll first be required to verify your residence on record in Singapore.
In the alternative, papers like your employment pass, dependent's pass, long-term visit pass, or study visa could be used as proof.
If you frequently travel to Singapore you will be at an advantage when opening a bank account.
When in doubt, you can directly contact the bank about your particular situation.
If you're from a country blacklisted by the Singapore government, you are not allowed to open your bank account.
Each bank has their personal Non-Conforming Measures that can also lessen your chances.
These laws are crucial because the Singapore government is committed to zero-tolerance for money laundering and illicit transactions within its territories.
If you follow all the regulations and are qualified to have a bank account opened for you, make sure you have the documents listed below when you get to the interview stage:
A passport to verify your identity
Proof of Employment that may include an appointment letter/offer letter duly signed by the person in charge of these functions in your place of work and/or study in Singapore.
Your residential address to confirm where you reside in Singapore.

Read more: Singapore Corporate Tax Rate , 5 Best Banks in Singapore for Foreigners
Opening a corporate bank account in Singapore has become considerably easier and a number of major banks are willing to complete the process remotely, without you needing to leave your home-country.
Some banks, such as DBS, do allow one to create a salaried account completely online.
Banks will take between 1 to 4 weeks for processing.
Get 30 minutes of expert counselling. No Spam.No Sharing. 100% confidentiality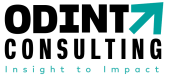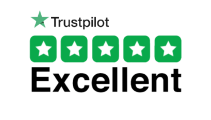 Netherlands
Nieuwezijds Voorburgwal 104 Amsterdam – 1012 SG, The Netherlands
Phone:+31202441878
USA
501 Silverside Rd, Suite 105 Wilmington, DE 19809 USA
Phone +16503831061
India
WeWork Platina Tower, Sikandarpur, Gurugram Haryana 122002
Phone: +919643460171
Canada
398-2416 Main St Vancouver BC V5T 3E2 CANADA
Phone +16503831061
©2021 ODINT Consulting LLP