Estonia Citizenship By Investment
Estonia has become one of the top destinations for anyone looking for excellence due to its steadfast commitment to innovation and advancement.  Due to its inclusion in both the European Union and the Schengen Area, Estonia offers a region that is highly sought after for international trade. People who want to live lawfully in a developed country might think about applying for Estonia citizenship by investment.
An individual must first obtain a temporary resident permit in Estonia with a 5-year validity period in order to obtain Estonian citizenship by investment. After five years of possessing a temporary residence permit in Estonia, individuals are qualified to apply for Estonia citizenship by investment. After eight years of legitimate residency in Estonia, the individual would be qualified to get Estonian citizenship by naturalization. Gaining citizenship in Estonia through investment entitles an individual to a number of benefits, such as easy international travel and access to top-notch medical care and educational facilities.
Through this article, we'll go over how you can become a citizen by naturalization and the different advantages that come with it.
Benefits of investing in Estonia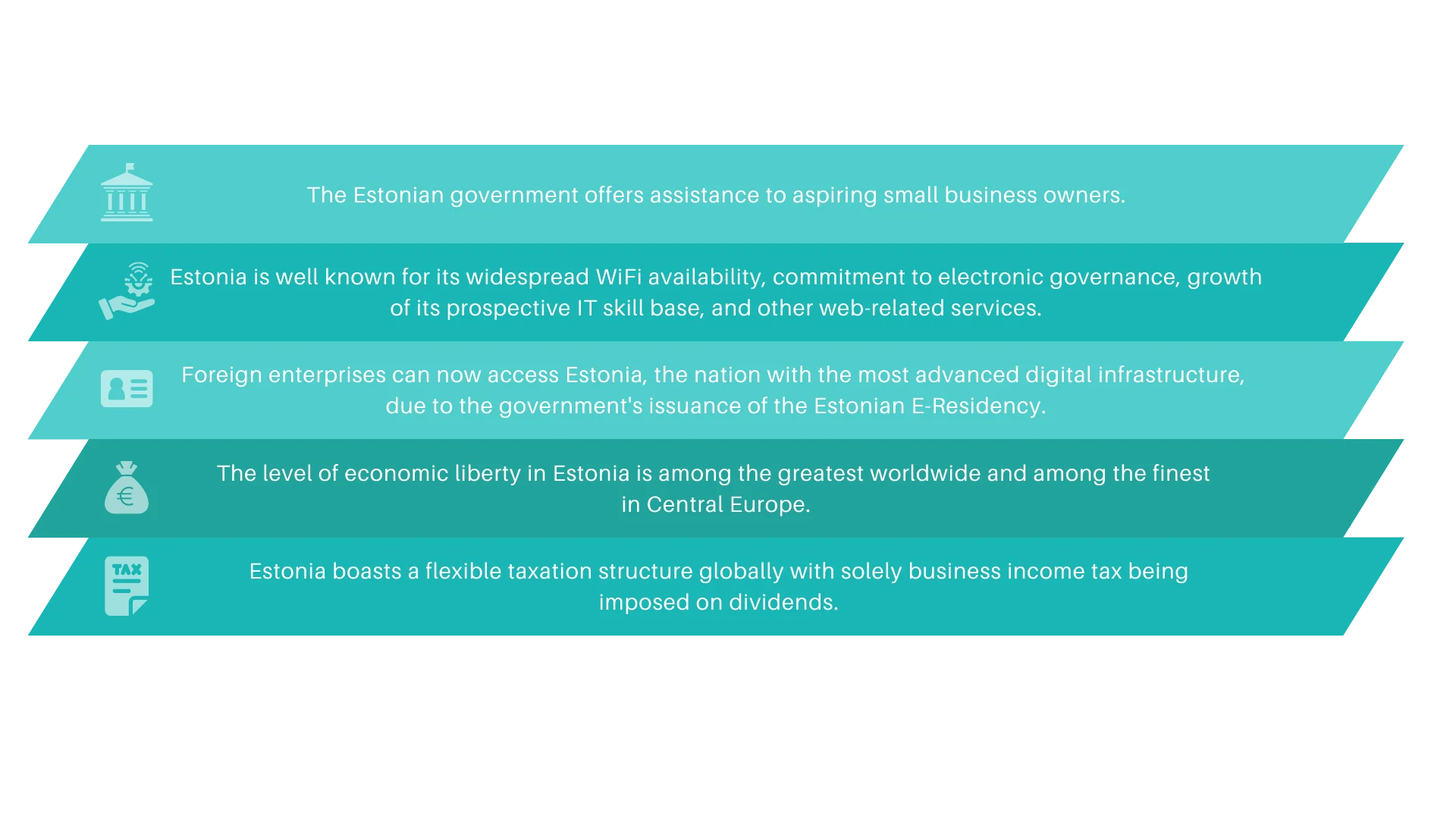 The Estonian government offers assistance to aspiring small business owners.

Estonia is well known for its widespread WiFi availability, commitment to electronic governance, growth of its prospective IT skill base, and other web-related services.

Foreign enterprises can now access Estonia, the nation with the most advanced digital infrastructure, due to the government's issuance of the Estonian E-Residency.

The level of economic liberty in Estonia is among the greatest worldwide and among the finest in Central Europe.

Estonia boasts a flexible taxation structure globally with solely business income tax being imposed on dividends.
How can I acquire Estonia citizenship by investment?
Overseas investors have the chance of acquiring Estonia citizenship by investment by deciding to establish an organization in Estonia or make a sizeable direct investment that initially grants them a temporary residence permit in Estonia, thereafter a permanent residence permit, and finally, the chance to become eligible for citizenship through naturalization. After eight years of lawful residence, applicants may submit an application for Estonia citizenship by investment.
Dual citizenship is not permitted in Estonia. As such before applying for Estonia citizenship by investment, you have to let go of your prior citizenship in your native jurisdiction. This has to be done either prior to obtaining Estonian citizenship or after formally obtaining Estonian citizenship.
Acquiring residence permits in Estonia
A residence visa for commercial purposes can be applied for by foreigners who are allowed to form a company or start a business in the nation as a sole proprietor. The same rules apply to foreigners from non-EU nations who want to launch a business or make another type of sizable investment.
The temporary residency permit in Estonia is valid for a period of 5 years and entitles you to find jobs, pursue education, and reside in Estonia. You are qualified to apply for a permanent residency permit, which is granted for an unlimited period of time, after residing with a temporary resident permit in Estonia for 5 years. The requirements for the temporary residence permit in Estonia include proof of health insurance and earnings that are twice what would be required to survive. 
Upon completing eight years of legal residency in Estonia, you may be eligible to seek citizenship via naturalization. 
To apply for Estonian citizenship by investment, you will be needed to satisfy the given requirements:
Taking and passing an examination to confirm they have an excellent understanding of the Estonian language.

Passing the constitutional and citizenship law examinations, displaying one's dedication to the Estonian government.

Obtaining a steady monthly revenue of about €260.
Our devoted team of professionals at Odint Consultancy is committed to offering thorough support for your journey toward getting both temporary and permanent residency permits. We would be glad in assisting you at each stage of the procedure and making sure you have all the information necessary to effectively obtain Estonia citizenship by investment.
Criteria to get Estonian citizenship by naturalization
To become an Estonian citizen by naturalization, you must satisfy the following prerequisites:
You must be at least fifteen years old.

You have to be committed to Estonia.

You need to show evidence that you possess the resources to sustain yourself.

You have to show proof that you are no longer a resident of your previous country of citizenship.

You must either have earned the required education in Estonia or have passed the Estonian language exam.
Estonian Investment Visa Choices
There are 2 choices for an Estonia Investment visa:
The Major Investment Visa
In order to be eligible to be considered for a major investment visa, a minimum investment of €1,000,000 must be made in an Estonian business that is listed in the e-Bussiness Register. Your investment should positively boost the economy of Estonia.  In addition, the same amount might be invested in a fund.
Remember that your investment has to last for the time frame during which the residence permit is valid. If the investment loses money due to fluctuations in the market cost, this condition is not applicable. Yet, if you want to keep investing in Estonia, you may alter your investment via other authorized enterprises.
The General Investment Visa
A general investment visa can be applied by the sole proprietor. You can make investments in certain businesses of the nation with a minimum capital of €65,000 and the initial investment as a sole proprietor must be at least €16,000.
Documentation necessary to apply for Estonia citizenship by investment
A single passport-sized picture

Proof of having medical coverage

Proof of financial earnings

Business Plan 

If appropriate, the original or certified copy of the birth certificate

If necessary, the original or certified copy of the marriage certificate

Certificates of Business Investment

Receipt of fees paid

Investment Plan

Valid passport 
Advantages of Estonia Citizenship by Investment
Your citizenship in Estonia provides you with numerous benefits, including:
In Estonia, you are permitted to cast your vote.

You are allowed to register as a candidate for the Estonian elections.

You have the protection of the government as an Estonian citizen.

In each member nation of the European Union, you are legally permitted to launch a business.

You have the right to employment in the entire European Union.
Book end-to-end experts consultation with Odint company formation experts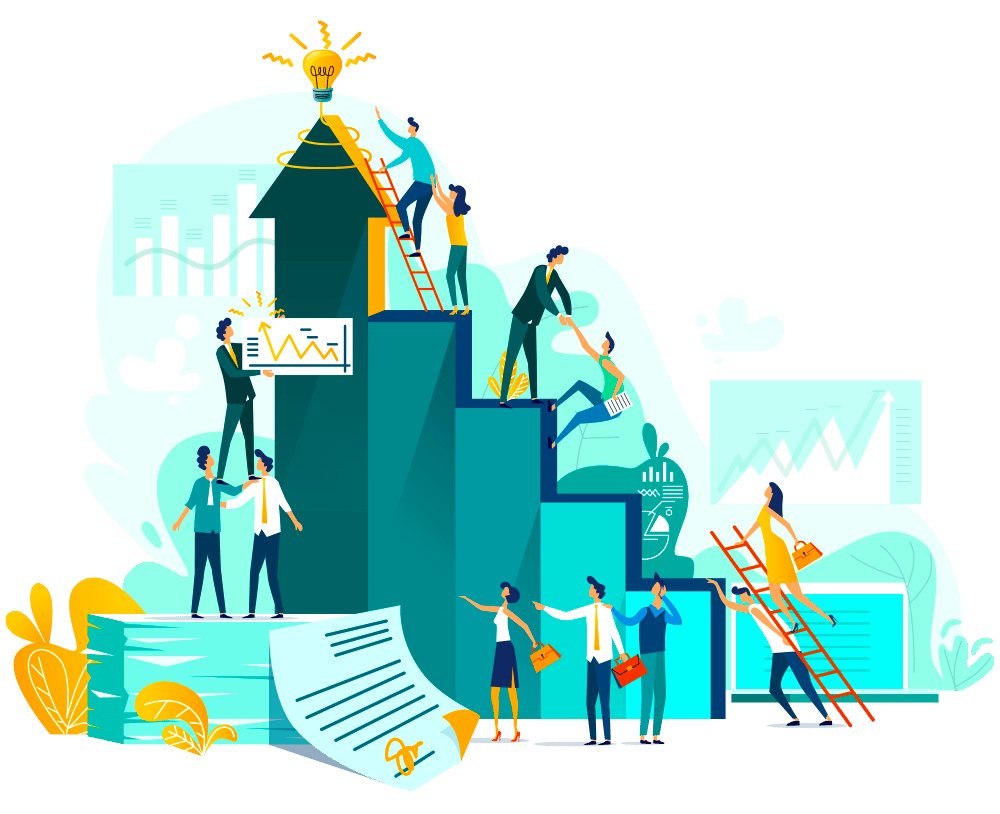 Estonia provides its residents with a wide range of business and investment opportunities, unrestricted travel within the Schengen area, as well as top-notch healthcare and educational facilities due to its membership in the European Union and the Schengen Zone. 
Speak with the business experts at Odint Consultancy if you're interested in obtaining Estonian citizenship through investing. Odint Consulting's knowledgeable team of specialists will respond to your questions and help you as you move on with the citizenship process. We can help you complete the residency permit application so that you can apply for citizenship more easily. Find out how we can assist you on your journey and make it simpler for you to get citizenship in Estonia's booming economy by getting in contact with us.