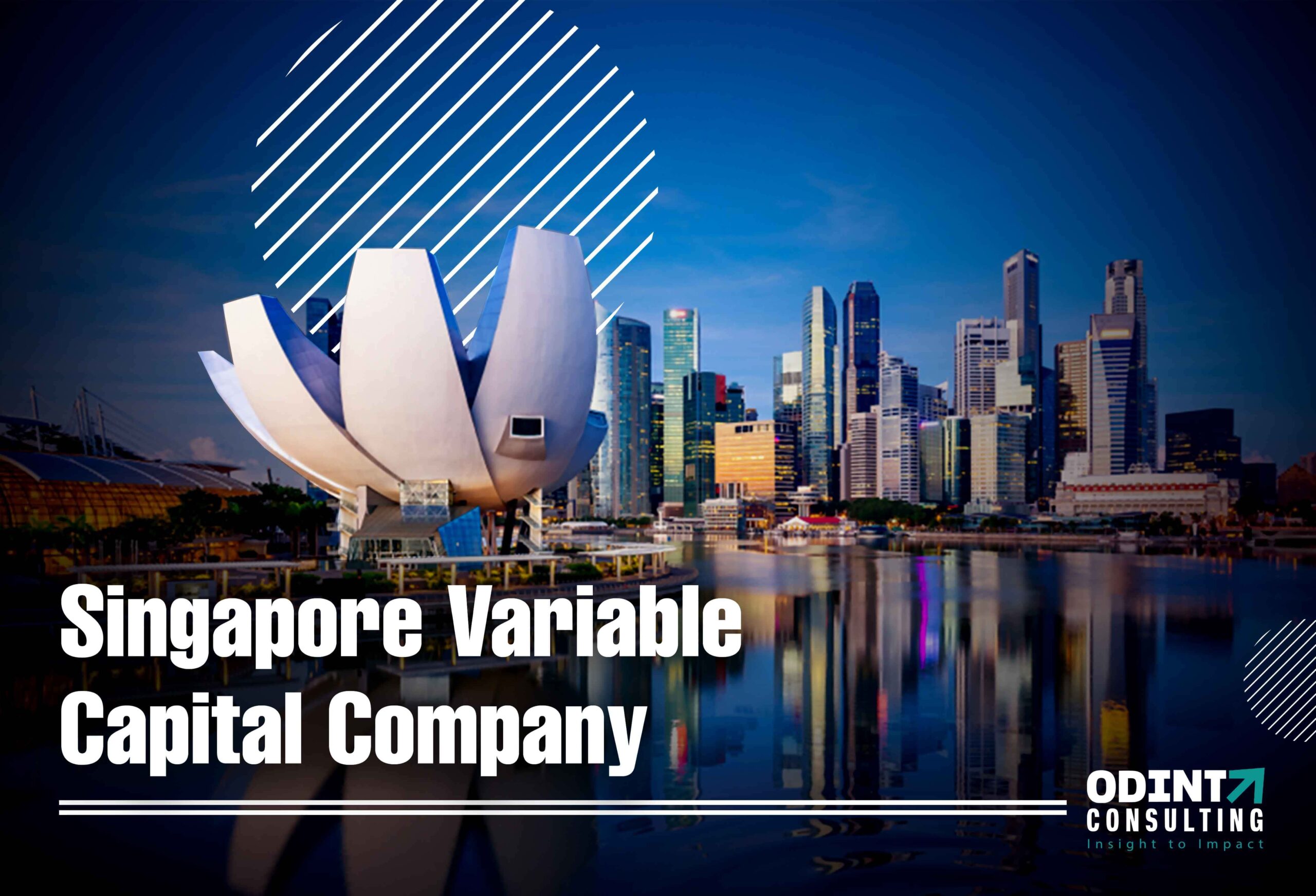 Overview: Singapore Variable Capital Company (VCC)
Singapore comes under the group of countries that are recognized as the hubs that manage the funds to their best of capabilities. In recent years, there have been crucial steps taken by the government to keep a management check on the growing funds.
Here, the ambition was to essentially uplift the competitiveness of Singapore within the fund management area on a global scale.
Singapore Variable Capital Companies Act, by the Singaporean parliament which was passed way back in October 2018 came officially into effect later in 2020 on January 14th.
Apart from that, the MAS or Monetary Authority of Singapore has also taken the step to incorporate the VCC Singapore as a part of business practice.
The brand-new framework that functions in a legal area has certain similarities with the existing framework of fund vehicles as a trust, nominal private company, or a limited partnership. Although there are similarities, the differences are rather harder to uncover and talk about.
We have tried to go through the more complicated terms around the Singapore VCC Act and also how a company can take benefit from this structure in Singapore.
Well, in this article we've discussed more in brief about Singapore variable capital company and their working. So, without any further delay let's begin.
What is Variable Capital Company in Singapore?
Variable Capital Company (VCC) is a business form for investment funds. A VCC could function independently or as an umbrella organisation that unites various sub-funds within one business organization while maintaining their own identities. This structure of companies is beneficial for both investors and fund managers. This structure of companies was launched in January 2020.
This VCC attracts many investors in different fields such as traditional equity, real estate, fixed income, and others. This structure of companies truly satisfies the economic substance requirements.
Benefits of Singapore Variable Capital Company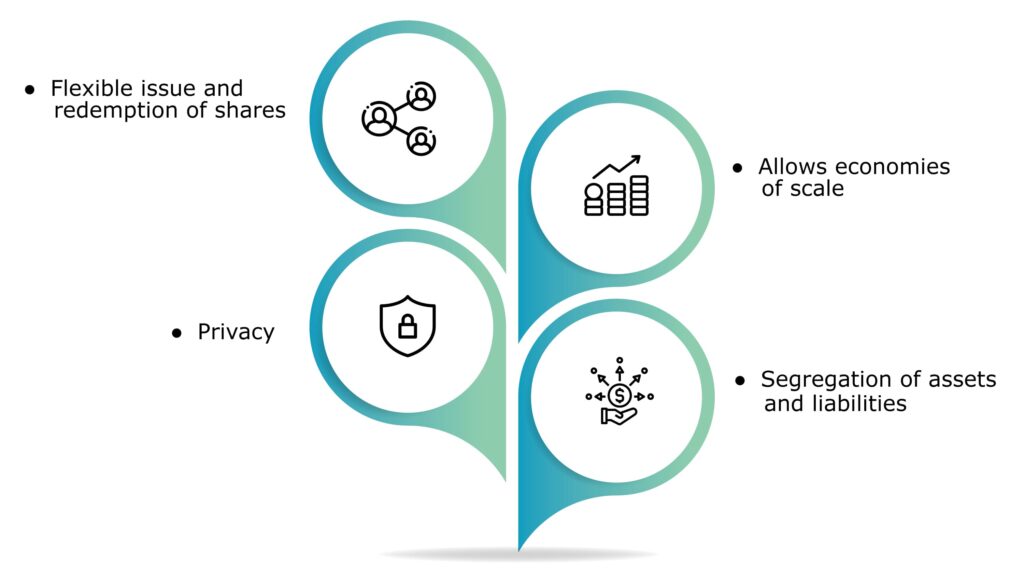 The benefits of setting up VCC Singapore are as follows-
Flexible issue and redemption of shares
In VCC Singapore, shares can be issued and redeemed without any approval from shareholders. This means that there is an ease in the entry and exit of investors. Dividends can also be distributed freely. In this structure of companies, total capital is always equal to net assets. This shows flexibility.
Allows economies of scale
These companies can operate as standalone. This will help in cost savings. The cost incurred in setting and maintenance of entities is shared sub-funds. These sub-funds also have some service providers.
Privacy
It is required to maintain the register of shareholders by Singapore variable capital companies, but these registers are not disclosed to the public. Hence, the name of shareholders and beneficiaries are not disclosed to the public. And also, the financial statements are to be maintained but not disclosed to the public.
Segregation of assets and liabilities
The variable capital companies can be either standalone or umbrella structure-based. It holds various assets. In the case of sub-funds set up, the assets, as well as liabilities, are segregated with each sub-fund. This provides a safeguard for different assets within their parent companies without fear of risk.
Read More: Setup virtual office in Singapore
Requirements For Registering VCC in Singapore
The requirements for registration of Singapore variable capital company are as follows-
The capital should be equal to net assets.
Proper hiring of fund manager and MAS license of Singapore. It is also possible to get some exemption.
There must be a registered office in Singapore of VCC, a minimum of one director, and also a Singapore-based secretary.
Singapore variable capital companies are required to appoint a qualified custodian. But in the case of private funds and venture capital, there is no need for the appointment of a custodian.
VCC Singapore has to follow securities and future actions.
As mandated by MAS, the VCC must adhere to AML and CFT policies.
It needs to go through an audit by an auditor who is located in Singapore to audit the financial statements of VCC Singapore.  
The audited financial statements of Singapore variable capital companies have to comply with US GAAP, IFRS, Singapore financial reporting standards.
Documents needed for Registration of VCC in Singapore
The following documents are required for Singapore variable capital company-
Transaction number which was allotted after the approval of the application for name.
The details related to directors, officers of the company. These details are related to ID details, address, nationality, and contact address.
Details of the fund manager and subscribers.
Registered office address
Operating hours of VCC Singapore
Copy of constitution of VCC Singapore
Choose the end of the financial year.
Steps To Set Up Singapore Variable Capital Company
The following steps are required to be followed for registering a Singaporean variable capital company-
Submitting an application for the name
It is the first step for incorporating a VCC Singapore. The application of name includes a name for the company and details related to the variable capital company. This also includes other details related to directors and shareholders, address proof, ID proof, etc. The application charge for names is $15. Following approval of the name request, the name will be held for 120 days.
This process will take 14 days in general cases. After this, a transaction number is allotted.
Applying for incorporation of VCC Singapore
A fee of S$ 8000 will be charged by ACRA for the incorporation of Singapore variable capital company. The subscribers to the constitution or a corporate service provider of Singapore are allowed to apply only.
The foreigner as directors and shareholders is required to contact CSP for applying. But a Singapore variable capital company requires at least one local director. 14 days for approval are usually required in such cases. But sometimes it may extend up to 60 days.
Receiving of business profile
After successful approval of the application, a business profile is provided. The unique entity number (UEN) is allotted to every variable capital company through the business profile. This number is required for transactions with the government.
Book end-to-end experts consultation with Odint company formation experts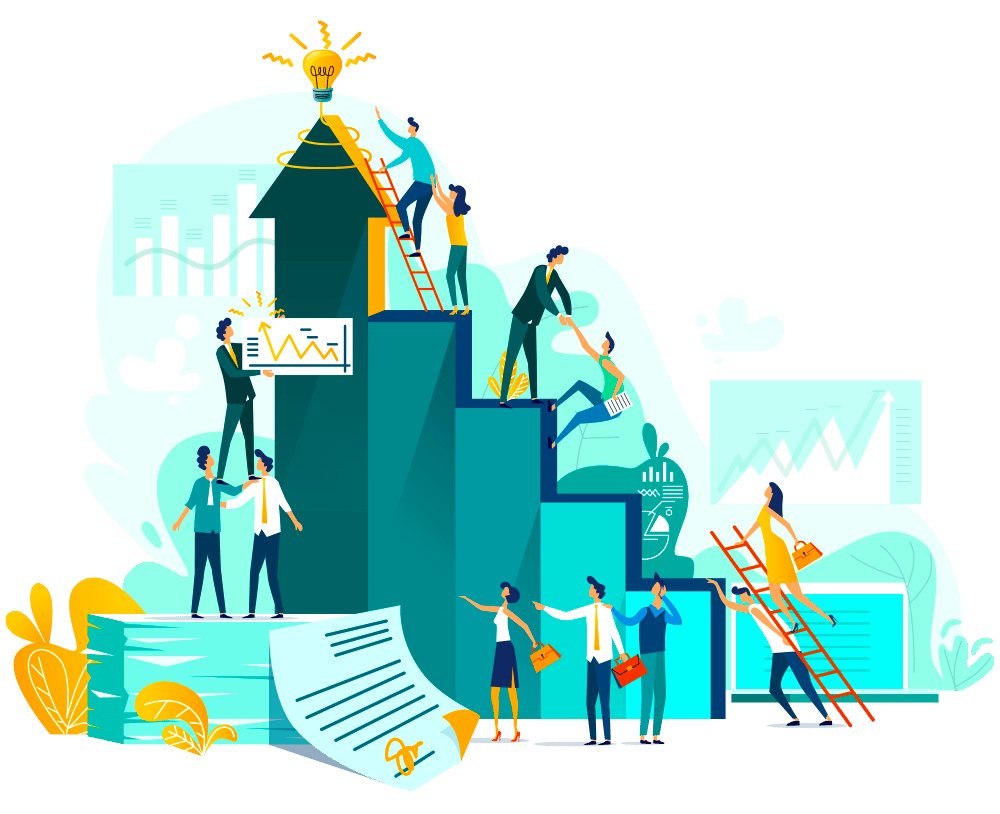 Learning about a company registration can bring in more legal insights as we progress with the process. In this article, we looked at one such company registrations in the country Singapore. We saw that a Singapore Variable Capital Company comes with its own set of requirements and complications when it comes to setting it up whether it be from a foreigner or a Singaporean national.
Singapore is a great choice for any new and old-age entrepreneur since it comes under one of the most prominent locations to carry out a business. Well, we've listed down the whole procedure, all the tangible and intangible requirements such as the documents, the important checklist, and so on to successfully set up a VCC Singapore.
If you're looking to venture into such areas, though you mut get assistance from a professional expert from Odint Consulting. It is one of the cream consultancies services to initiate foreign business operations. In this case, Odint Consulting can help you start your very own Singapore Variable Capital Company and ensure a prominent stand in the market.
Read More: Starting a Trading Business in Singapore