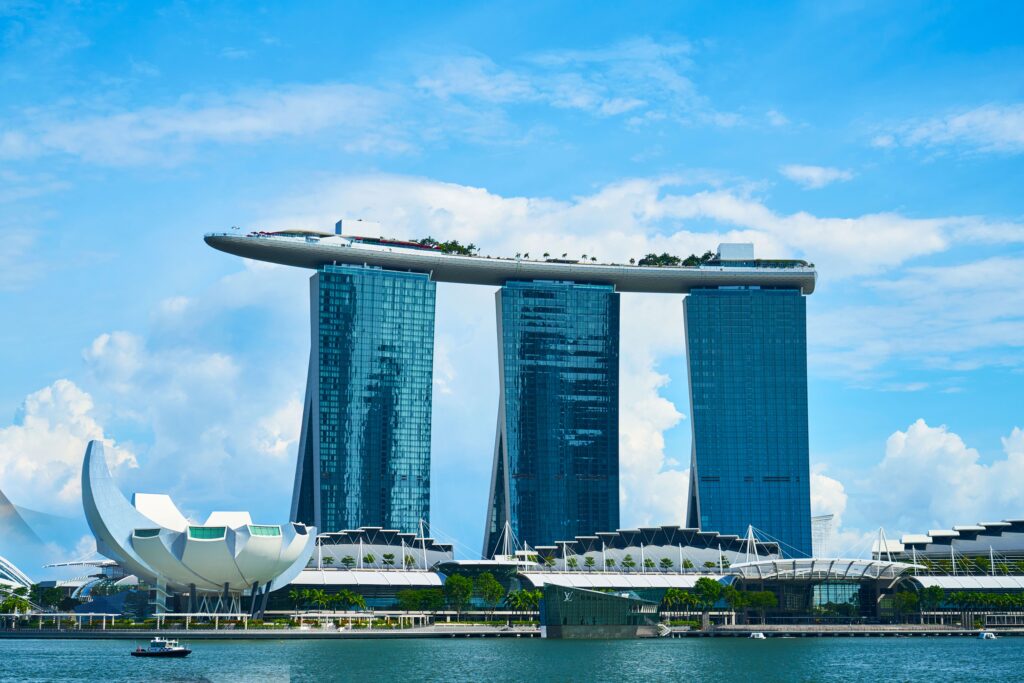 In Singapore, different types of firms operate. As such, the government has given the businesses an identifier number called the Unique Entity Number (UEN). The UEN has been used primarily to assign a distinct and limited identification to a corporate personality within the nation so that it may be identified if necessary.
Every firm that is operating within the country must possess the UEN. The UEN number aids government organizations in identifying businesses in Singapore and provides a quick and easy method for businesses to access all government organizations. An organization's most significant quality is its UEN identity. It's utilized to track down official search databases and legislative frameworks.
The Singaporean government assigns this identity to all organizations that are permitted to function within the country. The identity is composed of 9 to 10 decimal digits that are issued by Singapore's Accountancy and Corporation Regulatory Authority.
Who Can Apply for The UEN Singapore?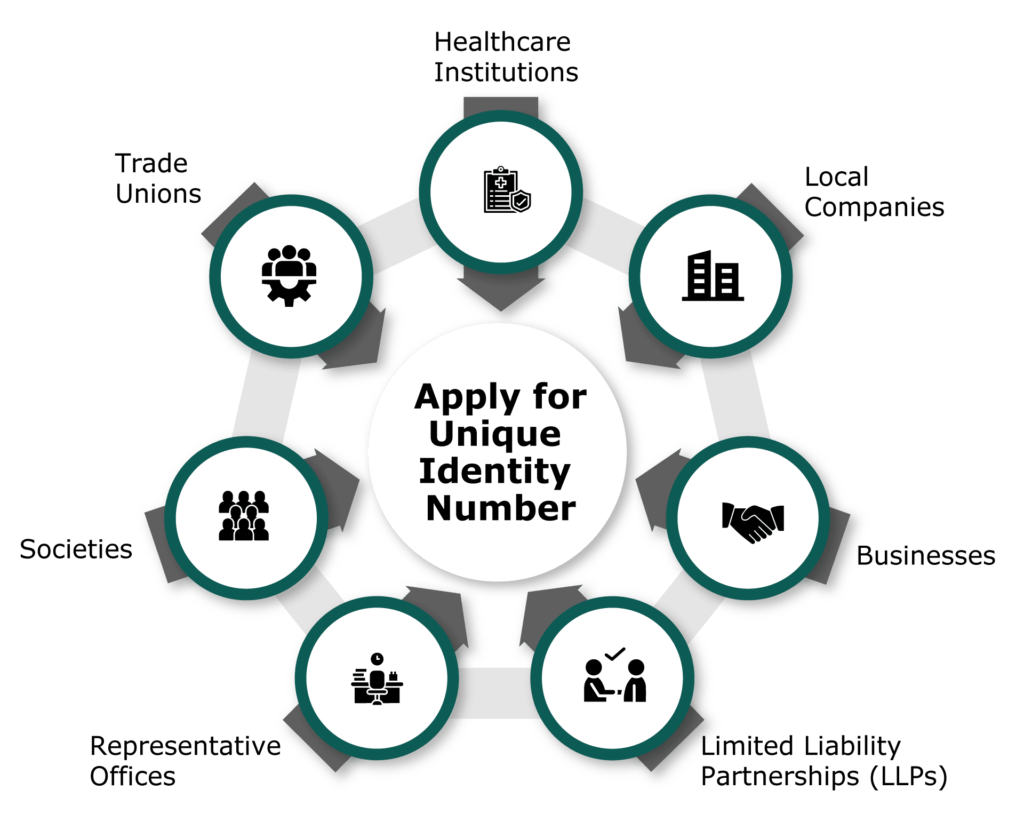 The UEN was first introduced back in year 2009. 
Thereafter, these following entities which are legally registered to operate in Singapore are required and can apply to have a UEN:
Local Companies
Businesses
Limited Liability Partnerships (LLPs)
Representative Offices
Societies
Trade Unions
Healthcare Institutions
These entities must also have had more than one interaction with a government agency and are recognized by a respected Issuance Agency of UEN (e.g., ROS, ACRA).
In a few cases, some government agencies may also choose to add multiple sub-entity codes to a UEN in their archive systems if they ever need to identify or interact with specific branches and divisions of an entity.
Though, it must also be noted that the Unique Entity Number is an absolute permanent and unique number that will remain the same and not be changed even if a business's name gets changed. Also, this unique number remains with the same entity and cannot be assigned to any other entity.
How To Get A UEN Singapore?
Every registered business entity in Singapore must have a Unique Entity Number. It can also be checked on the online government directory search.
However, this is how a registered business not having a Unique Entity Number can get one:
1. Choosing a business structure
There are quite a lot of business options one can choose from, depending on personal goals and needs. It may include forming partnerships, incorporating companies, limited liability partnerships, local businesses, etc.
Partnerships here are referring to the smaller-sized businesses between partners where the partners manage a business directly. Being small, they have to deal with lesser complex legalities and are awarded more flexibility that helps in conducting business operations. E.g., annual general meetings are not compulsory.
Whereas, organizations are more suited for expansions in the future and capital raising. But they also have to go through more complex rules and regulations around auditing returns filing and holding more general meetings, etc.
2. Registering a business
The business can be registered in Singapore through the BizFile+ government website. The process is relatively quick and can be done in only one sitting. Though, businesses around real estate, defense, and architecture may take longer.
The registration fee for entities such as LLPs, partnerships, and sole proprietors looking to register for 1-year is $115, and for a 3-year registration, the fee is $175. Although, the registration should also be kept renewing if the business goes on.
In the case of companies, the cost comprises only an incorporation fee amounting to $315, also including the registration of that business's name.
3. Deciding Between UEN and Special UEN (SUN)
A Special Unique Entity Number are specific UENs that have the purpose of being generally nicer in look and feel. They are also easy to remember.
4. Checking the UEN post-registration
But, getting a Special UEN also known as SUN comes with an added cost which is added to the cost of getting a business registered.
When registered, the business entity will be issued an official business profile associated with an agency. This business profile will include the necessary details of the said business along with the Unique Entity Number.
An owner can also go ahead and check either theirs or anyone else's Unique Entity Number by heading over to have a search on the BizFile+ website or the official UEN website of the Singaporean government.
Benefits Of UEN Singapore
The benefits of the UEN Number are as follows:
The UEN is a unique identifier that will allow you to communicate with various federal agencies more easily.

When UEN was not there, everyone who was required to file corporate income tax returns or request for importation permission needed to have a distinct identity. The finance department developed the UEN in the year 2009 to standardize the identity credentials.

The partnership with Business contexts Corporation is one of the major advantages of acquiring a UEN. Business contexts Corporation allows businesses to transfer money in Singapore dollars by instantly connecting their UEN to their financial institution.

When it comes to transferring assets or making a purchase, individuals don't need to recall their organizations' financial institution and banking details.

Normal prices clients of the partnering account can now accept payments from the businesses using a similar method.
When To Use UEN Singapore?
A UEN Singapore must be used in the following situations:
For opening a corporate bank account.
For telephone lines subscription.
When entering into a contract or making agreements with any organization.
For transactions made for annual filing and GST with the inland revenue authority of Singapore.
In transactions related to change in any registered information of the company, filing resolution copies, dissolution of the company, filing annual accounts, change in the capital structure with ACRA.
Transactions related to Singapore customs for import /export permits.
Transactions made with the central provident fund board.
Also read: Dormant Company & process of Re-activation
How Can One Find the Unique Entity Number?
To identify a company through its UEN number in Singapore, one can always look for it online. The UEN number can be found using the online search option in the Singapore Government Directory.
If an eligible entity is registered with the ACRA, the company's details like its name, status, number, business type, official address can be retrieved from the directory.
Even if a business or some other entity has been assigned or received the UEN from an authority other than the ACRA, e.g. People's Association, the details will still be visible and available on the directory search.
Agencies Who Can Assign The Unique Entity Number:
Accounting and Corporate Regulatory Authority (ACRA)
Enterprise Singapore (ESG)
Statutory body of Majlis Ugama Islam Singapura (Muis)
Ministry of Communications and Information (MCI)
Ministry of Culture, Community, and Youth (MCCY) – Charities Division
Ministry of Culture, Community, and Youth (MCCY) – The Mutual Benefit Organization Registry
Ministry of Defene (Mindef)
Ministry of Education (MOE)
Ministry of Foreign Affairs (MFA)
Ministry of Health (MOH)
Ministry of Law (MLAW)
Ministry of Manpower (MOM)
Ministry of National Development (MND)
Monetary Authority of Singapore (MAS)
People's Association (PA)
Registry of Societies (ROS)
Singapore Land Authority (SLA)
Smart Nation and Digital Government Office (SNDGO)
Each agency assigns the UEN to their separate kinds of entities.
The UEN is an identification code that enterprises could use to connect with the administration in a variety of ways. Rather than dealing with various operational identities, the firm only requires one UEN to accomplish several activities, such as for opening bank accounts, entering contracts and so on.
If you have a firm in Singapore and wish to have a UEN number, it is advisable to get assistance from a professional expert from Odint Consultancy to help you get it.