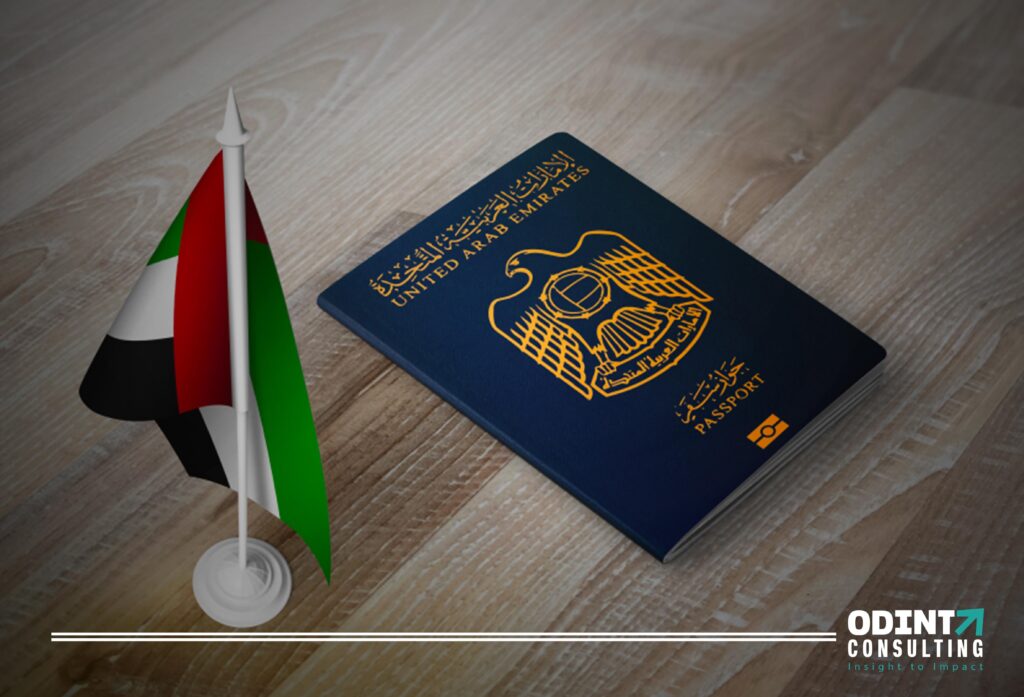 Overview: UAE Golden Visa
From the day UAE Golden Visa came into practice, it has been in high demand. Several ex-pats from across the globe wish to claim it, but because this document holds a lot of value, it also has some strict eligibility guidelines. That's why not every foreign citizen can apply for the UAE Golden Visa.
This article has been curated for you to understand everything from the basics to the deep details about UAE Golden Visa. You will get to learn about the benefits, eligibility, procedure, requirement, and cost of a UAE Golden Visa. So, without any further ado let's get started!
The UAE Golden Visa is an important, legal document that helps foreign citizens in gaining long-term residence permits. There are various kinds of schemes available for the applicants, so you can go through them all and pick the one that suits you the most.
UAE employment visa – The scheme that gets chosen the most is the UAE employment visa. But, why so? The reason is that under this scheme, the employee receives funding through an employer, plus gets a residential permit with a validity of 2-3 years.
Freelancer visa – Another visa scheme that is widely known is the freelancer visa. Under this scheme, you can get a residential permit for 1 year.
With the help of a UAE golden visa, you can easily claim a residential permit of 5-10 years. The foreign citizens who see UAE as their new home, and don't wish to worry about rapid renewals, can apply for the UAE golden visa.
But, to take advantage of the flexible residential permit, you will have to fulfill all the strict guidelines put forward by the UAE authorities. According to these regulations, only the individuals who match the eligibility criteria can apply for the UAE golden visa.
What does the UAE Golden Visa have to offer?
Before we understand what does UAE golden visa offer to the applicants, it is important to learn why are foreigners choosing UAE as their future home in the first place? The reason behind that is that Dubai is the most fascinating place in the world, and several entrepreneurs, foreign investors, and professionals are finding ways to incorporate their business there.
Additionally, the UAE authorities have initiated different programs with the target to capture talented organizations to enhance the economy. The UAE Golden visa is an example of such a program.
This scheme of UAE golden visa was introduced in 2019, to offer a long-term residential visa to foreign citizens and ex-pats. It also helps foreigners in establishing their life, education, and career in the UAE. But this scheme differs from the others as it doesn't require a sponsor. The other schemes, as per requirements, would need a national sponsor.
So, just like this, there are several other advantages of a UAE golden visa that you can avail yourself of after receiving this document. Read along to find out about the benefits of a UAE golden visa, the procedure of getting it, and everything about the eligibility, cost, and requirements.
Book free end-to-end experts consultation with Odint finance and legal experts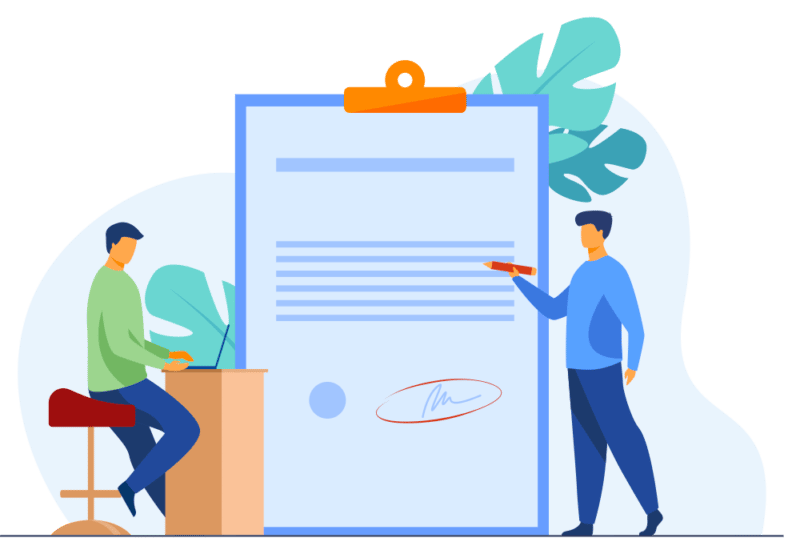 Benefits of The UAE Golden Visa
The popularity of the Dubai Golden visa is increasing day by day, and the programs related to it are creating a buzz everywhere. This visa offers foreigners a long-term residency or even UAE citizenship. So, a residence permit, or citizenship in a nation that has a better track of development than the applicant's nation is nothing but a win-win situation. Below are mentioned the perks you get with Dubai golden visa:
1. Hassle-free travel
If you have a UAE golden visa, think of yourself as a UAE citizen. That gives you a hassle-free travel experience. After getting the Dubai golden visa you can easily study, work, or live in UAE, without again worrying or applying for a visa again.
2. No requirement of national sponsors
Like the guidelines in other visa programs, the UAE golden visa scheme doesn't require any national sponsor. You will get complete accountability for forming companies in the UAE. This visa will get issued for 5-10 years, and then get auto-renewed.
3. No Income and Corporate Tax
As one must know, UAE is a nation free of tax, the foreigners or investors can avail the advantages of neglecting tax in their nation by registering for a tax residence certificate from Dubai. The perk of investing in Dubai is that you get tax-free profits and income. So, all your investments in bonds or properties will automatically become a profitable decision.
4. Numerous accounts
With a golden visa, you get the authority of calling another nation your home, and that makes it easier for you to open a bank account there. Opening numerous accounts will prove to be beneficial as your funds will gain security and get saved from the crisis.
Eligibility for UAE Golden Visa
To obtain all these benefits, you will first have to check if you are eligible or not. Below is mentioned the list of people who can apply for the UAE golden visa:
Chief executives
Scientists, Ph.D. holders, and data experts
Outstanding students (their family members can register too)
Medical doctors
Investors
University graduates with a 3.8 GPA score or more
Entrepreneurs
Real estate investors
Cost & Requirements to get the UAE Golden Visa.
After matching with the eligibility criteria, the next question that might come to your mind would be regarding the cost of the UAE Golden Visa. So, the cost of the visa will be based on the validity it is offering.
The UAE government offers a golden visa residential permit of 5 – 10 years, and the price for that visa is AED 4850. In this value, you should add more AED 150 as the application charges, and more AED 1000 as the issuance fee. So, to sum it all, the final cost that you need would be, AED 6000.
Now coming to the requirements for getting the UAE golden visa, these depend on the category you belong to. Below are mentioned some of the few popular categories, read along to find out the requirements for your category:
For people with specialized talent
Investors, Doctors, scientists, artists, and researchers are some of those recognized people who have specialized talent. When they obtain recognition in their particular disciplines, they may be eligible for a 10-year UAE golden visa. They can even endorse their wives and kids.
Programmers- You might be interested in learning how to register for a Dubai golden visa. Engineers and coders of all age groups and countries can request the Dubai golden visa in the United Arab Emirates. They may do so through the United Arab Emirates' Government's Office of AI Technology.
Doctors: Doctors can request a UAE golden visa by filling out an online application. You also can enroll if you're a Dubai-certified expert.
For Foreign Investors
Anyone who falls in the category of a foreign investor can submit a form for the 10-year visa until he/she sticks to these requirements:
His/her total investment (minimum 60%) should not be in real estate.
Public investment in a fund or company with the minimum amount of AED 10 million.
The investor should have the investment for at least 3 years.
There shouldn't be any investment on loan, and in the case of assets, complete ownership should belong to the investor.
Designed for students and experts
Whenever it pertains to great pupils or educational professionals, they should meet one of the below-mentioned parameters:
Individuals in high school with at least a grade of 95% and college students with outstanding scores of 3.8 GPA or higher.
In your field of competence, you should be awarded the prize or certification of recognition.
Graduate from any of the world's top 500 colleges.
For entrepreneurs
A 5-year residence visa is available to businessmen. The following requirements should be considered:
Authorization of a government-approved business incubator
Have any existing work with at least an amount of AED 500,000 or clearance from a recognized business accelerator.
All who register as businessmen must first obtain a half-yearly multi-entry visa, which must then be renewed for a further period of 6 months. Their wife and kids, and also 3 executive officers and a companion, can be sponsored.
Paperwork for the businessman's and his/her family member's medical insurance
For Real estate investors
Real estate investors' criteria are nearly identical to those of common investors. The only distinction is that they could still seek a 5-year residence and make an AED 5 million worth of investment.
For Chief Executives
After completing the following requirements, the Chief Executives can apply and get a UAE Golden Visa:
In his/her specific field, the chief executive should have experience of at least 5 years
Should be a holder of a bachelor's degree
Should have medical insurance for himself/herself and also for his/her family
Should have an income of AED 30,000 or more. He/she should also be the holder of an official job agreement.
Procedure To Get The UAE Golden Visa
A simple procedure must be followed to receive the UAE Golden Visa. It's quite easy, but you must have your paperwork ready because you will also have to submit them. Furthermore, even if you match the qualifying conditions, you must follow the rules.
The following are the actions you must take to apply:
Visit the official site and fill out the form.
Make an application for a candidacy
Your request is processed by the UAE government in 30 days.
Your application's result will be sent to you through email.
If your submission is accepted, you'll get a containing a link to a page where you can submit your papers.
The request will be verified by the Federal Authority for Identity and Citizenship.
The UAE Golden Visa will be issued by the government.
Take into account that you should be prepared to move to Dubai to obtain this passport. Once you've arrived in the nation, you'll be capable of carrying out all of your responsibilities as a citizen and begin collecting the Dubai golden visa privileges.
Book free end-to-end experts consultation with Odint finance and legal experts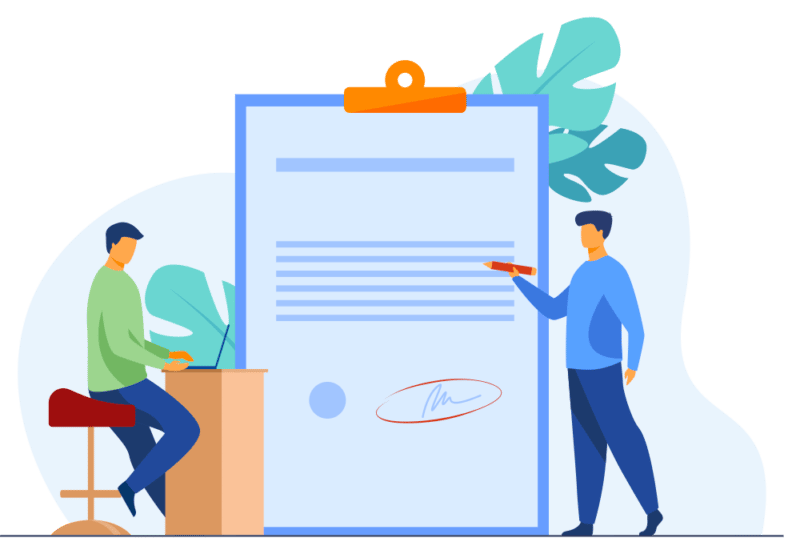 If you're keen to claim a Dubai Golden Visa and would want some guidance with the procedure, you can count on ODINT Consulting. Our panel of professionals will walk you through each step of the process so you can get your vital legal agreement.
We've been assisting people willing to live, study, and work in the United Arab Emirates for quite a long time now. Begin to enjoy all of the benefits of a UAE golden visa and enjoy a comfortable lifestyle while residing in one of the world's best nations. Contact us today!
The Dubai golden visa lets you gain a residential permit of 5-10 years in the nation of Dubai. On obtaining the visa you can live, work, or study there easily.
It essentially provides long-term residency to persons who have a role with the following organizations: entrepreneurs, scientists, engineers, doctors, scholars, and those working in technology and knowledge sectors.
Non-national and non-resident businessmen who intend to establish commercial activities in the UAE can apply for the Business Gold Visa, which grants them permanent status.