An offshore company is an independent legal entity, which is distinct and separate from its owners and operators. This means that an offshore company can operate independently, sign contracts, and be held liable for its actions.
It is a common misconception that offshore companies do not pay taxes or operate tax-free. That is not true; all companies must pay taxes in some form, but the benefits include minimizing the tax liability by reducing the corporate tax rate and having no taxation on dividends earned.
Offshore company formation provides a wealth of benefits, including privacy, asset protection trusts, minimizing tax liability, protection against lawsuits, flexibility in business laws, operational ease, etc.
After all, it provides a lot of benefits to corporations and to the country itself. However, all countries don't offer the same benefits, and some are different. So, why would you want to set up an offshore company?
Well in this article, we've listed the 5 best countries in 2023 for Offshore Company Formation and the various reasons to go as an offshore firm. 
Why One Should Consider having an Offshore Company?
As there are plenty of reasons why you should consider having an Offshore company, here we have mentioned a few of the reasons: 
Corporate tax haven countries are responsible for the growth of hundreds of thousands of companies from all over the world.
Deploying structures in a corporate tax haven country allows companies and individuals to legally reduce their tax liability. This is done by taking advantage of various financial instruments and services that most other countries either do not provide or have restricted access to.
Offshore companies can be used as a business structure, investment vehicles, or a means to protect your assets.
Plus, there are plenty of other benefits like privacy, asset protection trusts, minimizing tax liability, protection against lawsuits, flexibility in business laws, operational ease, and more. 
Therefore, if you want to start a company or know someone who does, it is important to find out which country will be beneficial for your situation.
Here are the top 5 countries for you to choose the best offshore jurisdiction for your offshore company.
The Singapore government has been promoting its country as a hub for offshore companies. It is not surprising, as the city-state wants to attract investments from all over the world.
Singapore has a lot of advantages to offer companies that are looking for new opportunities and economic stability, political stability, and low taxes are just some of them.
What's more, Singapore is home to a wide range of multinational corporations which are constantly expanding their operations on the Asian market. These companies need services provided by local startups.
Advantages of having an offshore company in Singapore-
The main advantage of having such a company is the fact that it can be used as a tax shelter. It permits the business owner to enjoy prominent rights, such as limited liability, so the business owners will not have to be responsible for paying off the debts of the business.
Tailored tax schemes are available for tax reduction purposes which are very beneficial if you are looking for ways to reduce your taxes and thereby save more money.
The ownership can be transferred completely or partly by transferring to another entity. If you want assurance about confidentiality, an offshore company registered in Singapore is what you need.
This advantage of an offshore company in Singapore made it very popular to international companies, especially multinational corporations, because it allows them to set up head offices and subsidiaries or joint ventures within the country, which will be exempted from taxes as long as their profits are remitted back to their head offices.
Disadvantages of having an offshore company in Singapore are-
It is difficult to be a small business owner, and you need to be organized to keep up with all the legal requirements. With the annual compliance requirements, you are required to file accounts with ACRA and IRAS.
You are also expected to maintain accounting and other relevant documents that may be needed for your business, such as contracts, receipts of purchase and sales, financial statements, etc. In addition, you have to keep these documents for seven years after the completion of the financial year.
Read More: Singapore Company Registration
Book end-to-end experts consultation with Odint company formation experts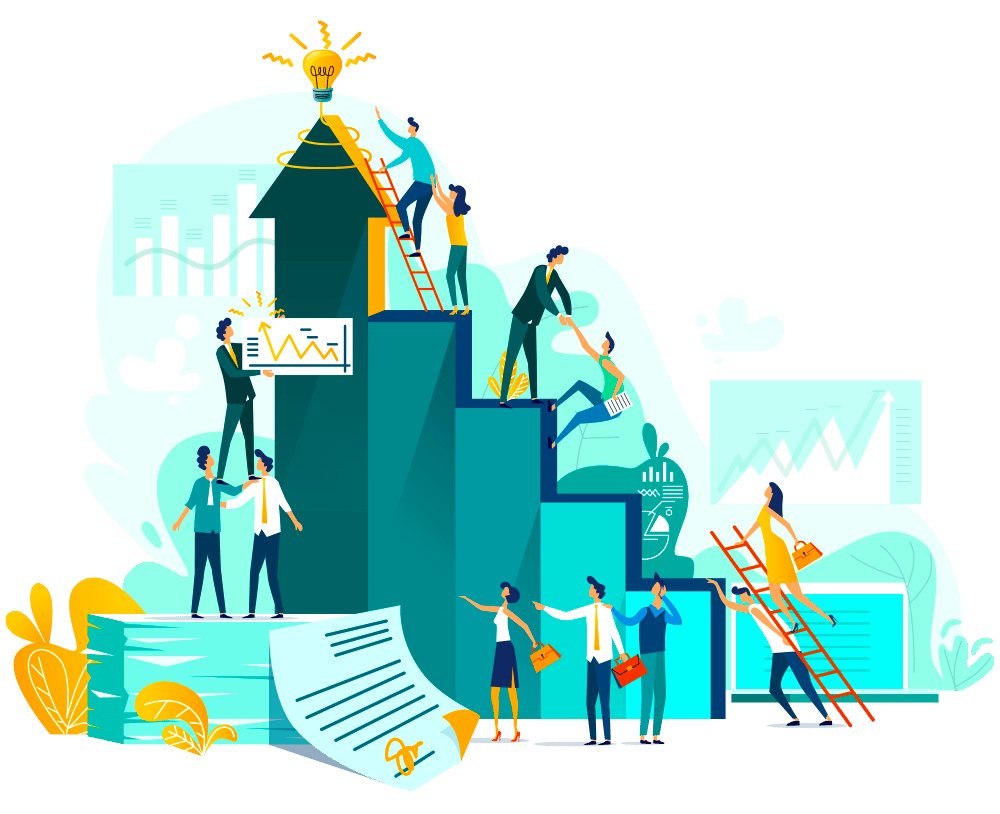 Wealthy individuals are not the only ones who can benefit from setting up a corporation. An offshore company may be set up by anyone domiciled outside the European Union or by an EU citizen. This, coupled with the 0% withholding tax on dividend and interest distributions, makes this type of structure a very attractive way to reduce your overall tax burden.
The Netherlands is also one of the countries that have signed tax treaties with most countries that offer significant benefits for offshore investors. This makes the use of a Dutch BV as an investment vehicle very attractive.
Advantages of having an offshore company in the Netherlands-
Better asset protection than many jurisdictions
Secured privacy that promotes more investment
Avoidance of extra legalities and regulation
Higher tax benefits
Disadvantages of having an offshore company in the Netherlands-
Proving ownership title can be a difficult task
Always under the eyes of laws
Difficult setup for small business owners or less wealthy investors
Read More: Netherlands Company Registration
If you have not yet registered your business in India, it is time you started thinking about it. A lot of progressive companies are now considering India as their base for operations in the Asian market. The country has a huge population and a young workforce, making it a lucrative market for young startups.
Advantages of having an offshore company in India-
You can save on taxes by registering your business there, as the tax laws allow you to reduce your income tax liability by setting up several subsidiaries in tax-friendly countries.
Moreover, with modern technology making the world more connected and accessible, businesses are no longer bound by the geographical and legal constraints of the country they operate in.
Using an offshore company gives you access to skilled talent that fits into almost any size of business.
You can also benefit from reduced costs because you will be able to leverage the competitive advantage of your home country's currency. You can hire talented people at reasonable wages and get quality output for your money.
Disadvantages to having an offshore company in India-
the risk of losing control over proprietary technology
difficulty in supply chain management
the difficulty of managing the cultural differences in a far-flung operation
difficulty in finding suitable employees
higher cost transport
unstable relationships with local partners
Read More: Indian Company Registration
Having a presence in the USA can be beneficial to your business. And setting up a company in the USA is easy.
The USA has long been a popular destination for offshore companies and continues to be so. This is because of the many benefits that come with having an offshore company in the US.
Advantages of having an offshore company in the USA-
Increased Credibility: When you choose to establish your offshore company in the United States, you will be showing your investors and partners that you are serious about your business and want to be successful.
Easier Access: Overseas businesses often experience difficulty accessing certain markets or products due to different laws and regulations. By choosing to set up an offshore company in the United States, you will be able to take advantage of this large consumer economy and its liberal trade policies instead of working around them.
A Major Consumer Economy: Since the US is such a popular destination for offshore companies, it is easier for you to research market trends and consumer behavior than it might be elsewhere.
Disadvantages of having an offshore company in the USA-
Increased legal requirements
Always under the eyes of the authorities
Huge setup costs
Intense market situations
Offshore company in Dubai is a great option to start with when it comes to international business ventures. It has a lot of perks that you can take advantage of, so if you are looking for a place where you can incorporate your company.
Offshore companies are very popular in Dubai. This is because they have a lot of profit-oriented advantages, and this is one of the best options. If you are thinking about offshore companies and what they can do for your business, here are some details about it that you need to know.
Advantages of having an offshore company in UAE-
One of the biggest advantages is that they will allow you to use the country's tax-free system. For example, if your company earns a profit, there will be no taxes on any of it.
Another perk is that there are no regulations regarding the capitalization of your company, which means that if you want to ensure that your business runs smoothly at all times. This option is ideal because it will give you more flexibility in managing your finances and setting up your goals for growth and success.
These are just some of the perks that come when you create an offshore company in Dubai. This particular place has also gained popularity because of how discreet it is compared to other forms of the company set up in the UAE.
Disadvantages of having an offshore company in UAE are-
The UAE-based businesses need to ensure that they do not allow any trade to take place within the country. This is because the companies are not allowed to have a permanent office in the UAE. The business can only operate from their offshore center, with a telephone and fax number.
If any trading has to happen, it must be done outside of the country and has to be registered accordingly with the proper authorities.
The business also cannot rent any office space in the country. This is something that you will not find on any of the promotion material for offshore companies, but it is something that you need to be aware of. The company will not be able to have a local address for any correspondence or mailing purposes.
An offshore company can only buy the property or open bank accounts if operating in the UAE. However, both of these have their own set of rules that must be followed as well.
Choosing the right jurisdiction is extremely important when it comes to offshore companies. Now you can choose any of these jurisdictions and initiate the registration process. To know about the registration process, click here
However, registering an offshore jurisdiction is an extremely tedious and time-consuming job. But, choosing the right jurisdiction is another important thing to focus on. But, Odint consulting is here to make it easier for you.
Why choose Odint Consulting to opt for the best jurisdiction?
Odint consulting offers comprehensive support for setting up your offshore business anywhere in the world. We will help you establish a new company, help you form an LLC or a corporation, obtain a license, register with government agencies, obtain a tax registration certificate, provide assistance for submitting documents related to residence visas and work permits, etc.
We will guide you through the process of establishing an offshore business anywhere in the world so that there might not be any kind of problem later on due to a lack of knowledge about laws and rules. We also provide full support for running your business smoothly. Our team has experts who are highly experienced at managing any kind of business.
Treat your business with utmost care and let Odint consulting take care of it in all ways! You can contact us any time to know more about our services, guidance, etc. We are available around the clock and seven days a week for your service.
Book end-to-end experts consultation with Odint company formation experts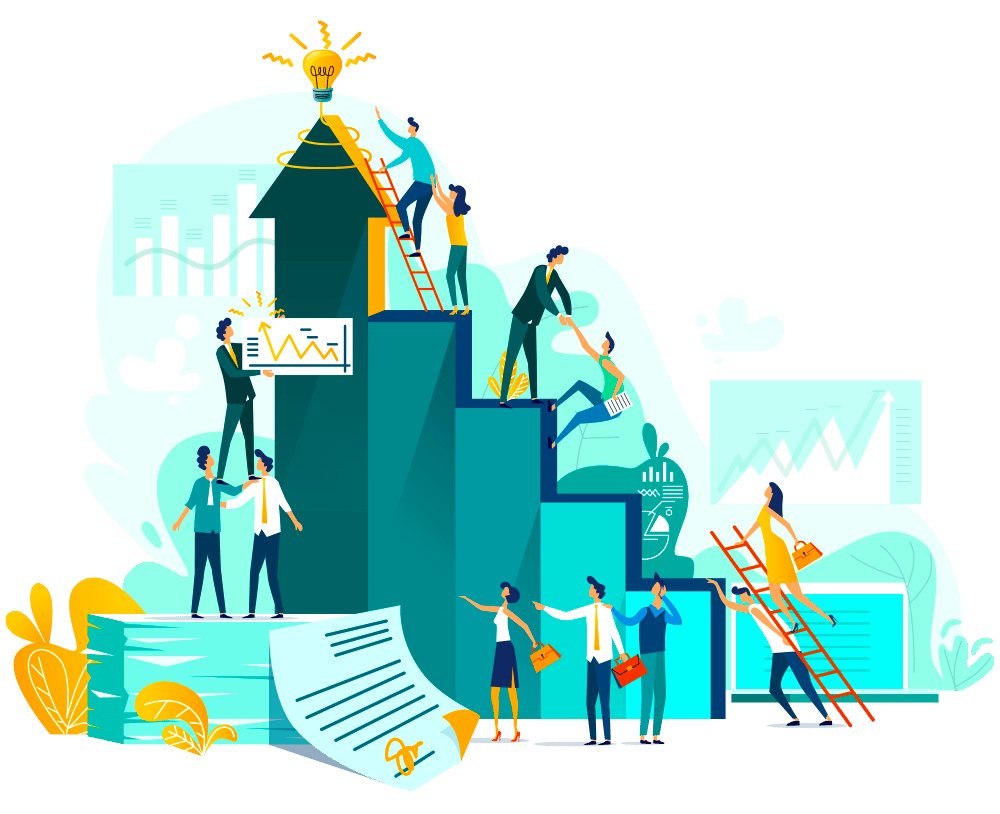 Offshore company formation anywhere around the world is not a new phenomenon. The process has been going on for years, and the results are extremely positive. There is no doubt that if you want to nurture your business at the international level, you should opt for such a firm. This is not only beneficial from a tax perspective but also helps in saving your time and money. But, as each country has a unique set of benefits, choose a location for your offshore corporation is an important choice to make. 
If you have planned to set up an offshore company, then you must get assistance from professional experts from Odint Consultancy. Odint consulting offers 100% genuine services for offshore company formation in the world.The procedure of setting up an offshore company is quite simple and easy to understand. Once you have hired professional services offered by Odint consulting, you will be provided with all the necessary documents and certificates so that you can start your business without any problems.
Azhar Ansari is a company formation specialist with 8+ years of expertise in international business. Financial planning, risk management, and other related areas.