Are you considering investing in the African region or expanding your business? If yes, then you can consider Nigeria as your perfect location. Being one of the greatest economies, the nation presents entrepreneurs with various advantages.
Nigeria is a member of the Economic Community of West African States (ECOWAS). Thus, having a 
business in Nigeria makes it easier for firms to reach the rest of the African continent. Other than that, its population and growing consumer base is another one the reasons for registering a company in Nigeria.
This article will cover the various benefits that you can take advantage of if you incorporate your firm in Nigeria. Read and discover how the benefits can assist in the expansion of your business.
Several Advantages of Setting up a Business in Nigeria
Here are the various benefits that setting up a business in Nigeria can offer:
Nigeria is located in West Africa and businesses in the nation benefits from its advantageous geographical position as it gives them access to both domestic and foreign markets. Another one of the advantages of setting up a business in Nigeria is its membership with ECOWAS which provides opportunities for regional commerce and partnerships. Being an ECOWAS member also makes it simpler for companies to reach a sizable market of over 432 million people who live in that region.
2. Availability of Abundant Resources
Another one of the benefits of registering a business in Nigeria is that the nation is endowed with abundant resources, the majority of which are still not being effectively utilized. The nation's natural resources include oil, tin, natural gas, and many more. The availability of natural resources provides individuals with fantastic investment opportunities. Nigeria's status as one of Africa's leading oil producers, which has led to a sizable infusion of international cash, is another crucial element to take into account when determining whether to incorporate a corporation there. The most significant source of government funding and foreign money comes from petroleum resources available in the country.
3. Extensive Consumer Market
Another one of the advantages of setting up a business in Nigeria is its extensive consumer market. Approximately 222 million individuals live in Nigeria, making it the sixth most populous country worldwide. About 30% of Nigerians are under 30, along with a growing middle class that makes up about 23% of the population. They are the nation's active consumers and actively purchase things like food, clothing, shelter, and other basics. This is one of the reasons for registering a company in Nigeria. Conducting commercial operations in critical sectors that is possessing a large consumer base can benefit investors and businesses operating in such areas. Businesses can take advantage of this sizable market and customize their products to suit Nigerian consumers' demands and interests, which would aid in long-term financial success.
4. Attractive Business Environment
Another one of the advantages of setting up a business in Nigeria is its attractive business environment. Nigeria has improved its business environment by implementing a number of measures during the past few years. The government has introduced various measures to streamline the business incorporation procedure in the nation. In order to ensure a free market economy, the Nigerian government has implemented initiatives and programs. The government has taken various other steps to improve the nation's GDP while also making it easier for entrepreneurs and investors to join new sectors, and increase their market share.
Another one of the benefits of registering a business in Nigeria is the numerous incentives provided in the nation. The Nigerian government offers a wide range of investment incentives to entice local as well as overseas investors to make investments in the nation. A few of the incentives that apply to specific industries and areas include tax breaks, exemptions, and refunds. Additionally, certain industries are eligible for a 5-year tax holiday through the Pioneer Status Grant. Access to FTZs and tax advantages are provided to companies that are engaged in research and development. Also, investors are permitted to repatriate 100% of earnings as well as dividends.
6. Growing Manufacturing Sector
Another one of the reasons for registering a company in Nigeria is the growth in the manufacturing sector. There are several possibilities for investments in Nigeria's sizable and expanding industrial sector. Corporations looking to establish industrial facilities in Nigeria will benefit from low labor costs, a wealth of natural resources, and pro-business government regulations. This makes the manufacturing sector an attractive option for investors which is another one of the benefits of registering a business in Nigeria.
Book end-to-end experts consultation with Odint company formation experts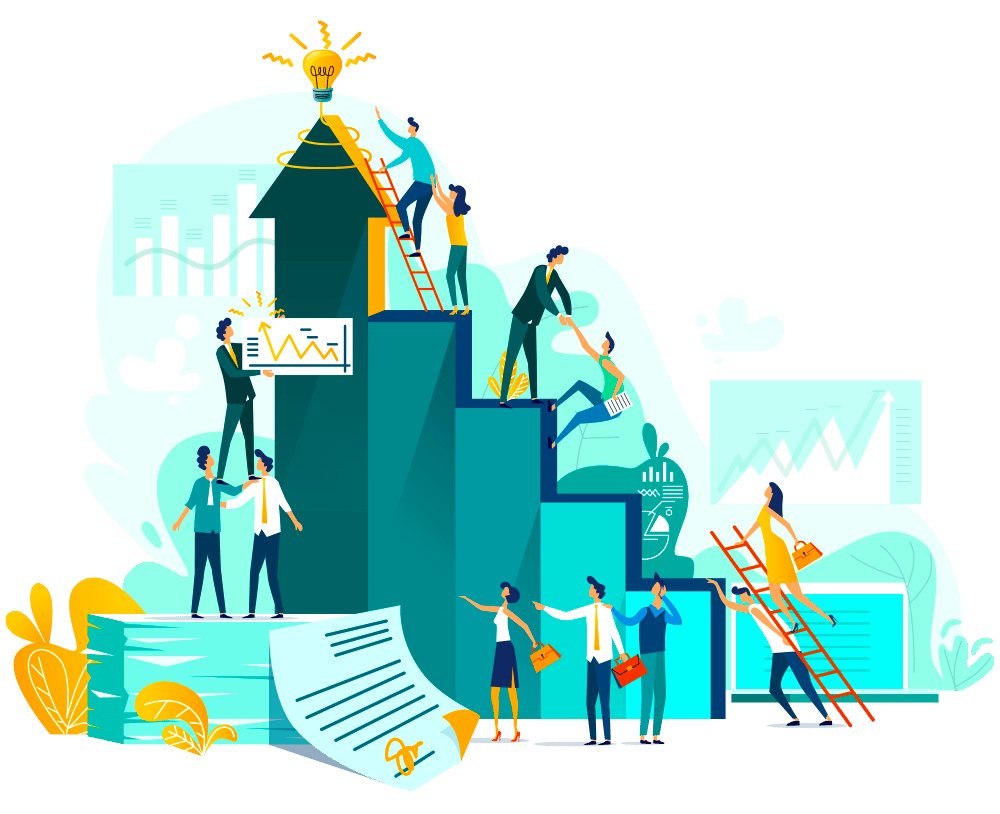 Setting up a business in one of the biggest economies of Africa can provide individuals with a variety of benefits. Nigeria's advantageous location, favorable business environment, business incentives, growing manufacturing sector, and consumer market are a few factors that contribute to its growth and make the nation an appealing choice for entrepreneurs.
Get in touch with our experts at Odint Consulting if you would like to start a business in Nigeria. We are familiar with the procedures of starting a business in Nigeria and are adept at navigating the registration processes. If you need assistance along the way, whether it be with documentation requirements or legal processes, or have queries regarding the advantages of setting up a business in Nigeria, our knowledgeable staff is here to assist you. We are committed to making the registration process short and simple so you can focus on what's important—growing your business.
Parshant Gaur is a company formation specialist with 4+ years of expertise in international business. Financial planning, risk management, and other related areas.