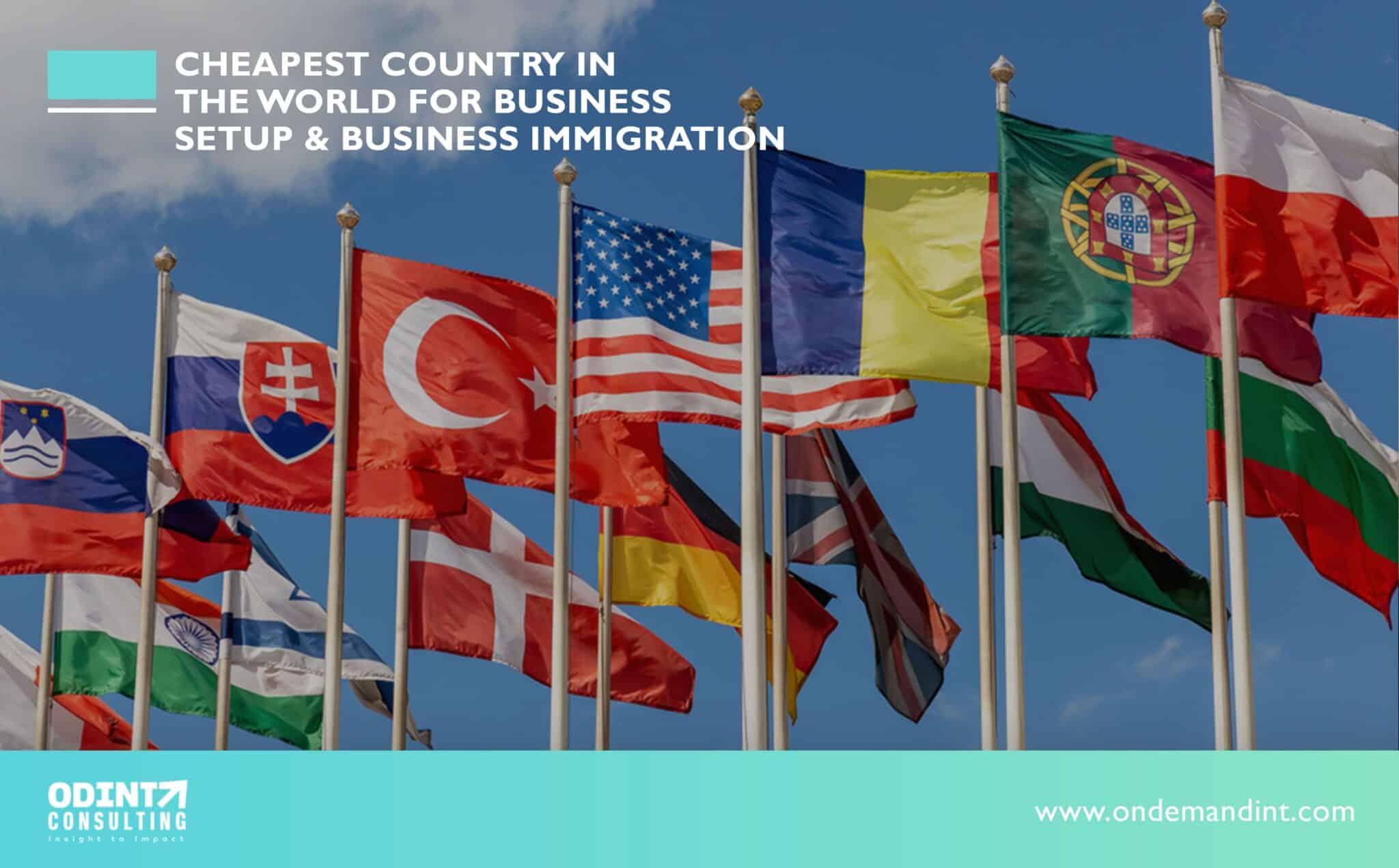 Cheapest country in the world for business setup and business immigration
Recent years have seen a lot of start-ups, due to changing ideas and trends in modern society. A good idea, money, and the right location are all necessary to start a venture. You don't have to come up with a great idea to run a successful business. Customers will appreciate the fact that you offer what they need. Even a great idea, with a better package or better technology, could be very successful. It is important to look at the market and identify gaps, then target customers and ideas.
Poland is one EU countries with the largest economies. Investors who want to setup a company in Poland have many advantages. This country is attractive to investors and it has managed to remain stable during the current economic crisis. Poland has proved to be one of the most affordable and cheapest country in the world for business setup and business immigration.
Poland boasts a beautiful geographical location, a strong workforce, many business incentives, and many investment opportunities. Foreign investors who focus on the areas of research and development, energy conservation, and renewable energy are eligible for the greatest government aid. Training, logistics, as well as other business sectors. Special Economic Zones offer tax exemptions to companies that are based there.
Why choose Poland to launch a business?
Poland spent the European Union money it received on its roads and highways. This was a crucial move that proved to be successful: Poland now has a solid infrastructure that allows efficient and cost-effective transportation services.
Poland's workforce is a strength. The country has well-educated workers who are paid approximately one-third of what Western European nations pay for similar services. Important multinational companies have established offices in Poland to hire Polish employees. Procter & Gamble is one of two companies that established new Poland-based logistics centres.
Since the fall the communist regime, Poland has been steadily improving. The country was able to catch up with the rest of Europe.
This country has become one of the top countries in its region and is preferred by foreign investors.
Poland offers many business opportunities
Many multinational companies have opened offices in Poland. Many foreign investors are interested in opening new businesses in Poland. These are just a few of the Polish businesses that are enjoying a favorable development.
The aviation and automobile sectors
The electronics sector
The energy industry
The food industry
IT sector
The research- and development sector
Poland's central location in Europe is a major advantage. Investors have easy access into the European market. Poland also maintains long-lasting business partnerships with some of Europe's most important countries, like France and the UK.
The country's favorable location makes it a popular destination for companies to import and export. Poland also offers land for sale to those interested in investing in agriculture.
Tue next step is to find funding. It is always best to seek out an investor if it is difficult to fund one's business. It's easy to start a business in a few countries. The cost of launching a business is much lower than the rest of the world.
The Most Affordable Countries to Start a Business
For a business to start, there are certain regulations and procedures that must be followed, such as paperwork and registration. These procedures and costs would take a lot of time and money.
The world bank's business report states that the most important factors in determining whether a country is the best place for a business start are the number and length of the procedures, the time required to complete them, the administrative costs as a percentage of the Gross National Income (GNI per capita) and the amount that must be deposited.
Efficiency For Entrepreneurs
The government should make it easy for entrepreneurs to register their business. This would encourage more people to start businesses and allow them to cross international borders. It will also create more jobs and increase the flow of revenue into the country. Many economies around the globe have simplified the process and made it easy to start a company.
Polish business immigration or an easy way to get citizenship in the EU
The Republic of Poland has an economic developed country, with well-thought out laws and a healthy political environment. Business immigration to Poland is a guaranteed way to stability, growth, and comfortable conditions for entrepreneurs. This country's policy aims to create favorable conditions for foreign investment. It works well because it allows non-residents to legally open businesses and conduct honest commercial activities on all EU territory.
There are different types depending on why you want Poland to be your destination. 
These are the types and categories of Poland visas:
Poland Schengen Visa: To stay in Poland less than 90 day, you must obtain a Polish tourist Visa. This visa is suitable for tourists, business or medical purposes. It's also called a Schengen-visa because it allows the holder access to all Schengen countries in the visa's validity. 
Poland Airport Transit Visa: With this Polish airport transit Visa, the holder can enter the international transit area in Poland to switch flights. It is designed for passengers who travel to a third country but have their flight connecting in Poland. Even if the passenger is not in the international transit area, they don't need to have a Polish visa for transit.
Poland Work Visa: A Polish work visa is required if you plan to work in Poland. A sponsor must be present to submit a request for work permits on your behalf at the local Voivode ship, which is the Polish equivalent of the municipal office. There are several types of work permits that can be obtained depending on your work duration and nature. After your employer issues you with a permit, you cannot start working.
Poland Visa: If you are a non-EU citizen and have been accepted to study at a Polish university you must apply for a Polish student Visa and Student Residence Permit.
Poland Family Visa: To be able to live with your spouse, or parents, in Poland you must apply for a Polish Family Visa. The family visa is valid up to 2 years and allows you to work in Poland. The proof of your family status such as a marriage or adoption certificate (for spouses) is required.
Lawyers in Poland don't have official specializations. Doctors are reliant on their experiences.
If you require IT or ecommerce lawyers, you should only look for those who specialize in that area. There are many legal differences among corporate, administrative and civil law. Therefore, there is no one lawyer who could specialize in everything.
You should therefore consider the past experience of a lawyer when choosing a lawyer. We have IT lawyers because our law firm represents IT companies.
A law firm with several lawyers is a good choice if you're looking for legal services. Boutique law firms often have the ability to offer legal services in multiple areas at once and specialize in only one or two of them.
The Poland is discussed are both affordable and ideal to launch a new business. These country offer a favorable economic climate, which is essential for a startup. Additionally, economic and political stability are essential features for a startup. A peaceful and stable environment is crucial for its growth and efficiency. It is also possible to observe the benefits of these country, including lower labor costs and less expensive technological equipment.
Most importantly, these countries offer a friendly business environment. Your business is an asset to that country and will help ensure that it has the best business climate.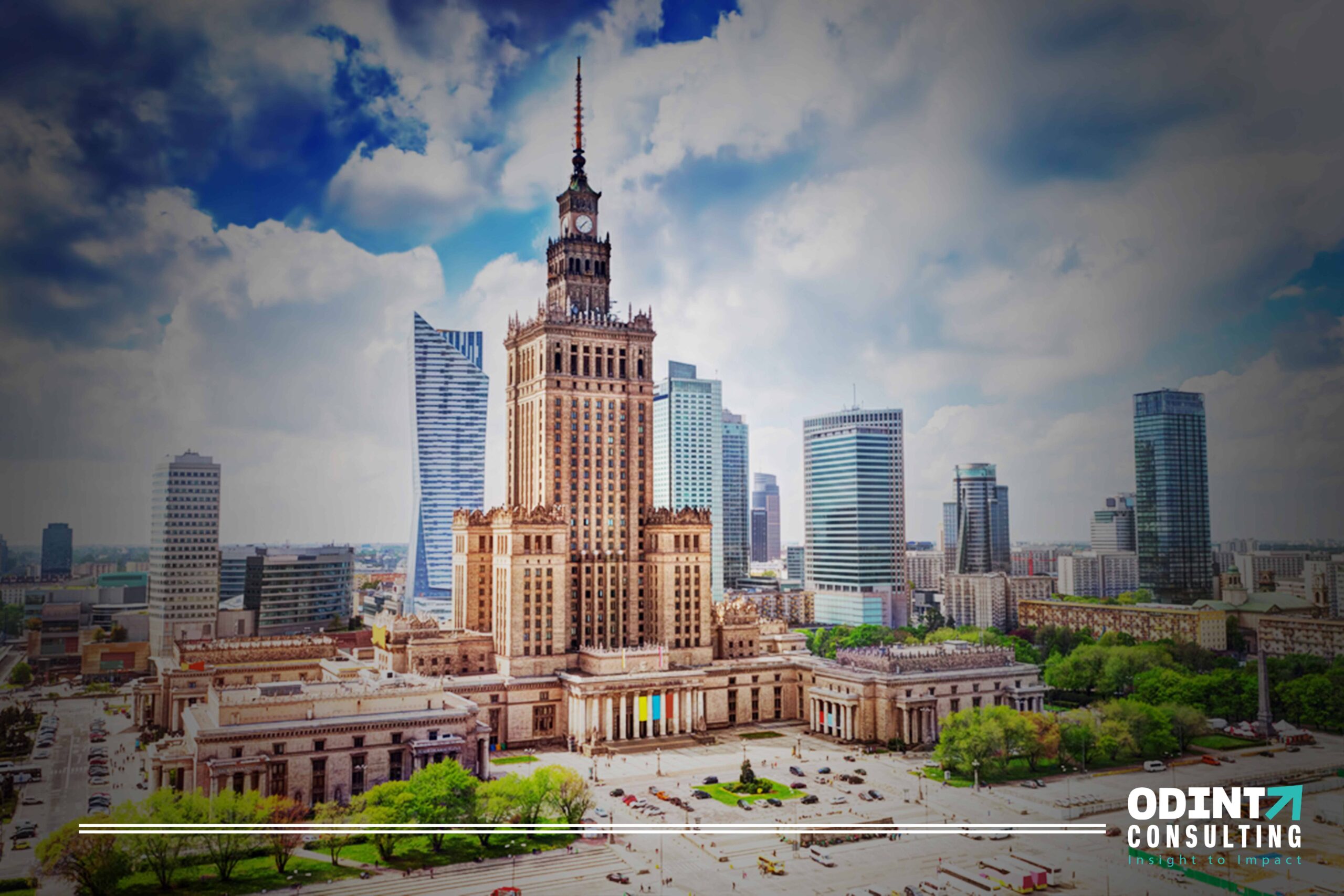 Setup your company and get European PR residency
This guide will lead you through the necessary procedure to start an education business in Poland. It will further cover the requirements, and benefits of establishing an education business in Poland.
Introduction Are you considering expanding your construction business to Poland, a country with a thriving economy and a burgeoning construction industry? Setting up a construction