Conduct a Delaware Entity search
Many enterprises choose to establish their corporation in Delaware due to the various advantages the state has, like its cutting-edge and adaptable corporate laws, highly-respected courts and judicial community, a business-friendly administration, etc.
Entrepreneurs have faith in the state's judiciary and judges since they have extensive knowledge of analyzing organizational problems and resolving commercial conflicts.
Given the number of companies that have been established in Delaware, choosing and securing the company's desired name can be challenging.
As a result, it is essential to conduct a Delaware entity search. Entrepreneurs conduct a Delaware entity search to check the availability of a corporation's name in Delaware and to ensure that the chosen name has not already been registered by some other corporate organization.
If you conduct a Delaware entity search, you can follow the various measures that will help you to prevent typical errors when naming your organization in Delaware.
Procedure to conduct a Delaware entity search
Once you've decided on a name for your company, you must conduct a Delaware entity search to see if another company is currently using the name. It is simple to conduct a Delaware entity search.
The conduct a Delaware entity search, the following procedure should be followed:
Enter the chosen name for your company in the Delaware Division of Corporations. It is crucial to conduct a Delaware entity search using the precise chosen name to make sure that name hasn't already been registered.
You can also conduct a Delaware entity search using a file number.
Whenever any company in Delaware is incorporated with the state, the companies are given a formal file number. You can use the "search by file number" option to find out about a firm's official information that has been recorded with the state.
The database would provide a list of operational or inactive companies that would be the same or similar to the chosen name.
The specific entity name of the listing can then be selected by clicking. Included in the organization information are the business name, file number, and other details are included.
To make sure that the preferred name for your business isn't too related to any other company's name, you might want to try a few other alternatives. Details on your proposed company name's availability within state law and its enterprise category aren't included in the search. However, you'll gain a broad understanding of how many potential issues you might encounter with your selection of a corporation name.
Components of a Business Name That Are Essential and Forbidden
It is crucial to conduct a Delaware entity search since it is important to know about the various components that are essential or forbidden for a business name. According to Delaware law, specific components of business names must be present, whereas others are prohibited.
Words that may be included in the company name are:
The letters or terms "corporation," "company," "club," "foundation," "association," "fund," "limited," "incorporated," "institute," "syndicate," "society," "public benefit corporation," or "union" should be present in the name of the business entity.
Acronyms for the terms and letters provided in the given list are also acceptable. "Inc.", "Ltd.", "Co." and "Corp." are a few options.
Words that are prohibited in the business name without the consent of the relevant authorities are:
Company names, including the phrases "Bank" or "Trust," are forbidden unless the Delaware Banking Commissioner authorizes them first. Additionally, unless the Delaware Secretary of Education consents, company names, including the terms "College" or "University," are forbidden.
Additionally, entity names cannot include any terms that the Delaware Secretary of State deems to be obscene, demeaning, undesirable, or otherwise objectionable.
In order to reserve a name, the following steps may be followed:
The Delaware Secretary of State charges $75 to reserve a company name.
Online reservations of names can be made on the website of https://icis.corp.delaware.gov/Ecorp/NameReserv/NameReservation.aspx, as well as written applications that may be faxed or mailed.
You may find the registration forms for reserving a name for every kind of business at https://corp.delaware.gov/nameres/.
After reserving your company name with the relevant authority, you get 120 days to incorporate your company by submitting an Incorporation Certificate to the state.
Changes to Your Chosen Name
Remember that your initial choice of name might not be accessible. Therefore, your best course of action is to create a list of numerous alternative potential names for your company. After that, you'll have to look up each name in the internet database to see if it's obtainable. If none of your suggested names is obtainable, you might want to think about changing one of the following criteria:
You can add the letter 's' to one of the nouns to turn the term plural.
Include one more "generic" term that is connected to the sector in which your business operates. Take "technology," "industrial," or "products" as an instance of an addition.
Replace the term that clashes with the name of an established business with a term that sounds similar to it or resembles it.
Replace acronyms with the full terms, or you can do the opposite.
Though, just adding "The" or altering the corporate identifier or acronym at the conclusion would not be enough. These terms are ignored by the system.
The following are additional typical methods for changing a company's name:
You can use a thesaurus to look up a synonym for the term that isn't available.
Using a word from another language in place of one from English.
Problems with trademarks and domain names
A common error that individuals frequently refuse to recognize is that a company name's approval and registration with the Delaware Secretary of State doesn't necessarily mean that the name is accessible as an Online domain name or that usage of the name won't result in trademark infringement concerns.
Individuals may be able to register their online domain names with ICANN-WHOIS by utilizing a licensed commercial registrar. The organization database maintained by the Delaware Secretary of State and ICANN is unrelated.
In the same manner, your firm's suggested name cannot be "identical or similar" to the name of an already established firm, its brand name, or the names of its goods and services.
Suppose your suggested name is similar or identical to any existing firm in any way, and you start utilizing the name in the industry. In that case, the resemblance of the names can lead to trademark infringement.
You must do a trademark search at the U.S. Patent and Trademark Office (USPTO) before establishing a Delaware company and investing the funds to reserve a name for your Delaware business.
The procedures in order to conduct a Delaware entity search for company names and trademark infringement may be complicated, significant, and costly. Our team of professionals at Odint Consultancy can assist with the necessary procedures.
Book end-to-end experts consultation with Odint company formation experts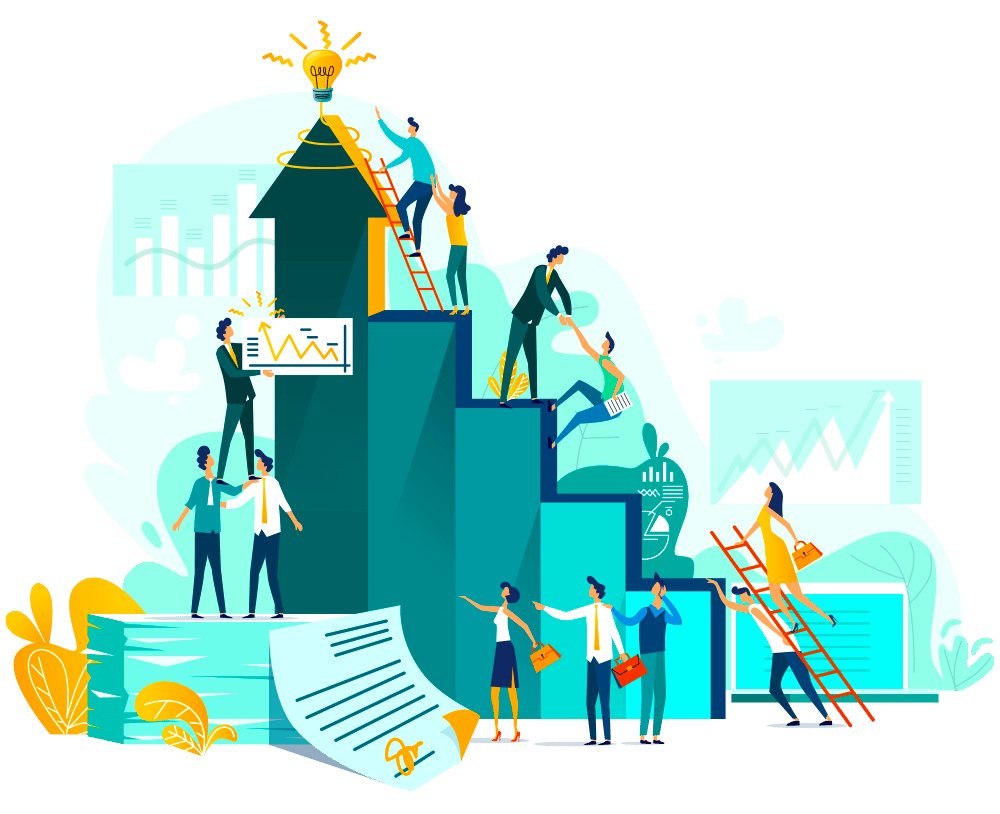 Considering the number of companies that are established in Delaware, it's crucial to choose a name that is distinctive and unique for your company. However, it can be challenging to conduct a Delaware entity search to look for a firm name and assess the danger of infringement.
For any queries related to the procedures to conduct a Delaware entity search, you can consult Odint Consultancy. We will do our best to assist you.
Parshant Gaur is a company formation specialist with 4+ years of expertise in international business. Financial planning, risk management, and other related areas.