Dropshipping Company in Singapore
If you're an aspiring entrepreneur in Singapore looking to venture into the world of e-commerce without the hassle of managing inventory, dropshipping could be the answer you've been searching for. In this article, we'll explore the concept of dropshipping, its benefits, and the best dropshipping companies in Singapore that can help you kickstart your online business journey.
Dropshipping is an online business model where you act as a middleman between a supplier and a customer. When a customer places an order on your website, you simply forward the order to the supplier, who then ships the product directly to the customer. This means that you don't need to worry about storing inventory or shipping products yourself.  This means you don't have to worry about storing, packing, or shipping products, making it a low-cost and low-risk option for starting an e-commerce business.
The Advantages of Dropshipping Company in Singapore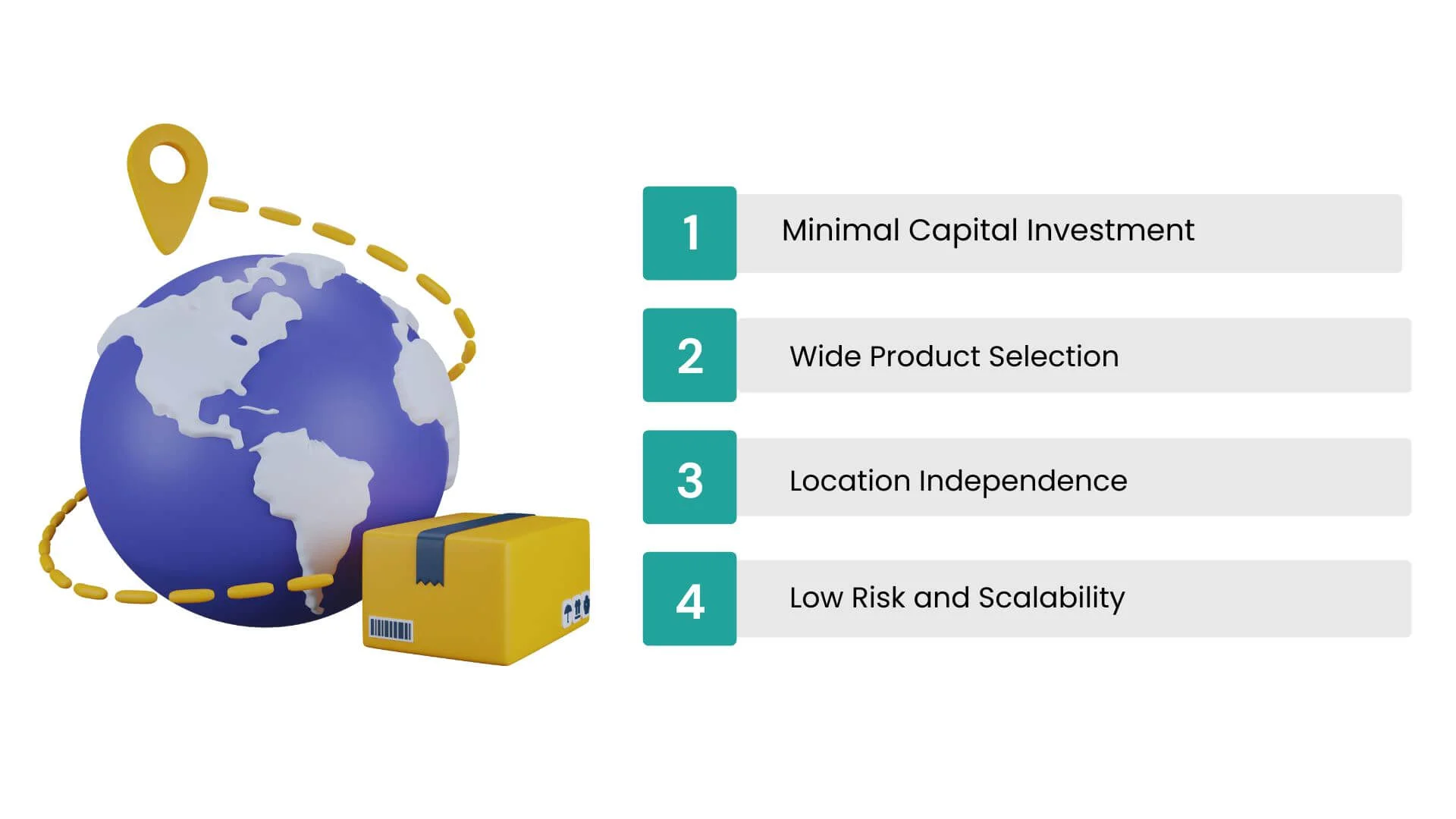 Low Capital Expenditure:

Dropshipping is a low-cost business model that allows entrepreneurs to start an online store without having to purchase or store inventory. This can be a major advantage for entrepreneurs with limited funds, as it eliminates the need for a large upfront investment.

Wide Product Selection:

With dropshipping, you can offer a vast array of products on your online store without having to physically stock them. This flexibility allows you to quickly adapt to market trends and customer demands.

Location Independence:

Dropshipping businesses can be operated from anywhere in the world with an internet connection. You're not tied to a physical location, giving you the freedom to manage your store while traveling or working remotely.

Low Risk and Scalability:

By purchasing products only after receiving orders from customers, you can avoid the risk of being stuck with unsold inventory. As your business grows, you can easily scale up by adding more products or suppliers. This is because you will only be ordering products that have already been sold, which ensures that you will always have a demand for your inventory.
International Payment Solutions for Singaporean Dropshippers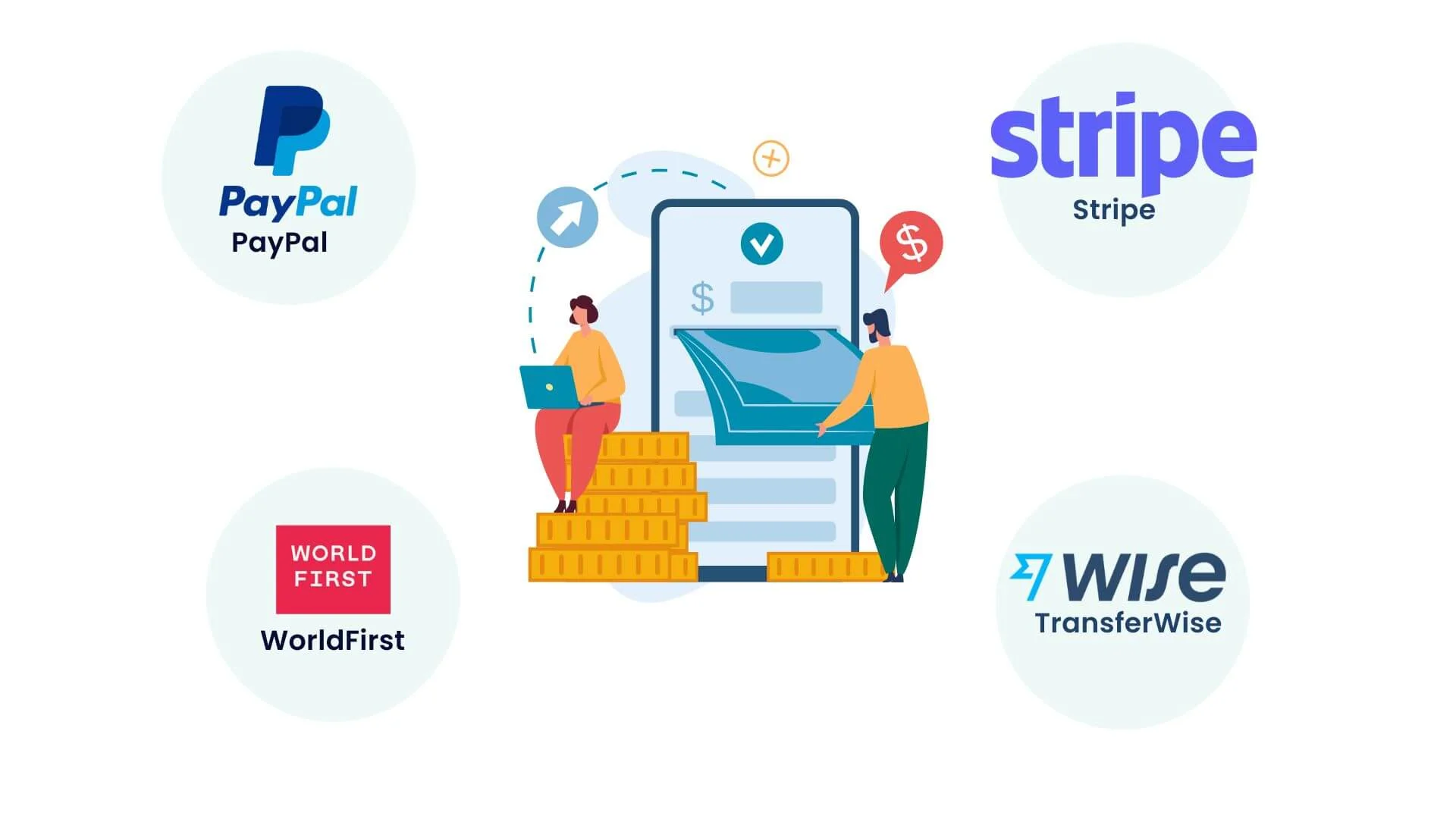 PayPal:

PayPal, a widely used payment gateway, enables secure and quick international payments, boosting customer trust.

Stripe:

With its user-friendly interface, Stripe allows Singaporean dropshippers to accept payments from customers worldwide.

TransferWise:

This platform facilitates cost-effective and transparent international money transfers, making it ideal for cross-border transactions.

WorldFirst:

As an alternative to traditional banks, WorldFirst provides competitive exchange rates and lower transfer fees.
Ensuring Success in Singapore's Competitive Dropshipping Landscape
Niche Selection:

Narrow your focus to a specific audience to create a more personal connection and differentiate yourself from the competition.

Quality Suppliers:

Team up with trustworthy vendors that provide excellent products and quick delivery.

Optimized Website:

Create a user-friendly and visually appealing website with clear product descriptions and simple navigation.

Effective Marketing:

Use social media to connect with your target audience and share content that is relevant to their interests.

Customer Support:

Provide excellent customer support and address queries promptly to build trust and retain loyal customers.
Finding the Right Dropshipping Company in Singapore
Product Range:

Look for a dropshipping company that offers a diverse range of products to cater to various customer interests. A wide selection ensures that you can target different niches and stay ahead of the competition.

Reliability and Reputation:

Research the company's reputation within the e-commerce community. Check customer reviews, testimonials, and ratings to gauge their reliability and customer service.

Shipping and Delivery:

Efficient shipping and timely delivery are crucial for customer satisfaction. Partner with a dropshipping company that has a reliable shipping process to ensure a seamless buying experience for your customers.

Quality Control:

The quality of the products you offer reflects directly on your brand's reputation. Ensure the dropshipping company maintains strict quality control measures to deliver top-notch products to your customers.
Overall, Dropshipping is a viable business model for entrepreneurs in Singapore who are looking to capitalize on the growing e-commerce trend. By adopting an asset-light approach and efficient supply chain management, dropshipping companies can offer a variety of advantages to both entrepreneurs and consumers.
Parshant Gaur is a company formation specialist with 4+ years of expertise in international business. Financial planning, risk management, and other related areas.