Reasons For a Company to Go Public in 2022-23
When an entrepreneur launches a business, a lot of money will eventually be needed for the company to grow and expand in the future. A business can choose to go public or apply for a loan. However, a business cannot always rely on bank loans because bank loans aren't usually a company's best option because of the significant financial burden that comes with paying interest on the loan balance.
Consequently, the reason for a company to go public is made in order to raise money to cover its future financial requirements. The following article will teach you what it implies for a business to go public. You will also be aware of the various reasons for a company to go public.
What does "go public" mean?
Going public is the process by which a private corporation converts to a publicly traded entity. When a company decides to "go public," it indicates that it will sell shares to the public and apply to register on a share market. It alludes to an Initial Public Offering (IPO).
An initial public offering (IPO) is the first time a private company sells shares to the general public. A firm's shareholding changes from private to the public when it goes public, according to the definition of an IPO. Because of this, the IPO procedure is often known as "going public."
Why would a business choose to go public?
Companies typically go public to raise money so they can expand. Any firm that wants to grow or keep up with daily operations needs a lot of money. A business may decide to go public since doing so would help it raise a lot of money.
Investors may elect to become stockholders and receive a portion of the proceeds whenever a privately owned firm chooses to go public. Going public and being registered on share markets are significant turning points in a firm's life span because they affect a company.
Several of the points are discussed in the following section so that you can comprehend the various reasons for a company to go public.
Various reasons for a company to go public
The various reasons for a company to go public are described below:
1. Acquire Capital
In every corporation, a firm's business operations and expansion phases are funded by business owners, investors, and capitalists. Although this could aid a business in its early stages, the business may occasionally have to significantly increase its business activities or broaden the scope of services or goods to remain competitive, necessitating a sizable capital investment.
If the entrepreneur or stockholder is not able to acquire the necessary funds, they could either borrow money or issue shares. Although getting a loan is simple, if the company has the capacity to pay it back, the interest that must also be spent on the loan can affect the firm's finances and render profitability difficult.
Hence, one of the reasons for a company to go public is that the corporation ensures that the financial requirements are handled more affordably by becoming public. Becoming public helps the firm acquire the money required to operate.
2. Raise Marketing Potential
A firm's shares can be conveniently transacted when registered on a share market. A forum for buying and selling securities is the share market. A corporation can thus indulge in this market activity if its shares are listed. Consequently, the shares can continue to be readily traded and liquid, luring investors into investing in the business.
3. Increasing Sales Network
IPOs are introduced each month. Additionally, investors frequently learn about the business issuing the IPO for the first time at the initiation phase.
Buyers start learning about the business as it advertises and displays its public offering by reading about its operations, finances, and other aspects. This buzz might be used by it to expand its clientele. Another one of the reasons for a company to go public is that the firm's market presence, as well as sales network, is enhanced.
4. Liquidity For Investors
A corporation gives its stockholders liquidity. When a firm prospers, its existing investors may desire to withdraw the money that has been invested in the corporation by selling their stake totally or partially. The public offering enables investors to liquidate their investments by establishing a marketplace for the shares. Additionally, it increases stockholders' capital by enabling them to get credit with publicly listed shares as security.
5. Liquidity For Workers
The ability of private company workers to trade their share choices may be restricted. Workers that stick around the business should ultimately benefit from an IPO in the long term. Several unlisted businesses arrange their exercise period to coincide with the initial public offerings (IPOs), allowing their workers to liquidate their stock options quickly.
6. Strengthens Economic Situation
Another one of the essential reasons for a company to go public is that it would help to strengthen the economic situation of a firm. A corporation's shares can be sold to the general public to generate considerable liquidity and resources that can be used to enhance the firm's potential. As a result, the business is going to be in a stronger financial situation to make a loan application or discuss financing options.
7. Facilitate Acquisitions & Mergers
Large companies frequently look to combine with or acquire well-run companies. Additionally, mergers are financed with IPO proceeds. A profitable IPO grants a company value, fame, prestige, and extra funding for merger and acquisition deals.
The parameters of a contract for a merger or acquisition between a publicly traded company and a smaller competitor business typically involve shares. In this approach, the smaller businesses' working capital is improved and made more efficient.
8. Awareness
A public share offering of any business is a type of advertisement. In the eyes of investors, clients, and financial experts,  the business projects a positive image of itself and rises in the economy. Another one of the reasons for a company to go public is that the publicity improves consumer awareness of business goods and services and boosts sales and earnings.
9. Strong Market Value
Every stock traded on a share market only has worth in relation to the price an investor is willing to pay for it. This fact can be applied to estimate the company's market value. Hence, another one of the reasons for a company to go public is that becoming public assists a corporation with greater opportunities for mergers and acquisitions that come with having a substantial market value.
Book end-to-end experts consultation with Odint company formation experts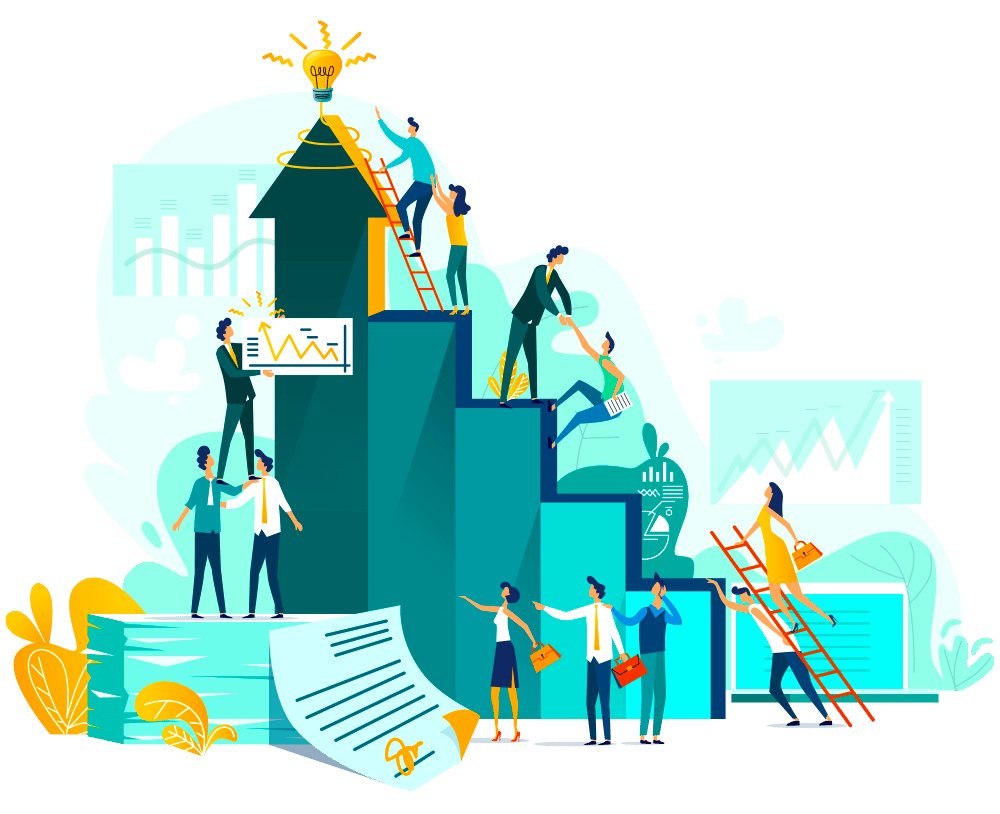 When a private company needs to raise additional money to address its financial demands, it may decide to go public. The following article thoroughly discusses the reasons for a company to go public.
For any additional questions regarding the various reasons for a company to go public, you can consult Odint Consultancy. We look forward to resolving your inquiries.
When a private company sells stock to the public for the first time, it is known as an initial public offering (IPO). According to the definition of an IPO, when a company goes public, its shareholding transitions from private to public.
Companies generally list on public markets to raise capital for growth. Any business that wishes to expand or maintain current levels of operation needs a lot of money. A company could want to go public in order to raise a lot of capital.
A corporation may decide to go public for a variety of reasons, including raising capital, increasing its marketability and profitability, strengthening its financial position, and funding financial projects
Azhar Ansari is a company formation specialist with 8+ years of expertise in international business. Financial planning, risk management, and other related areas.